TV Shows
Published December 17, 2019
'Marvel's Runaways': The Songs from Season 3
All 10 episodes from Season 3 are now streaming exclusively on Hulu!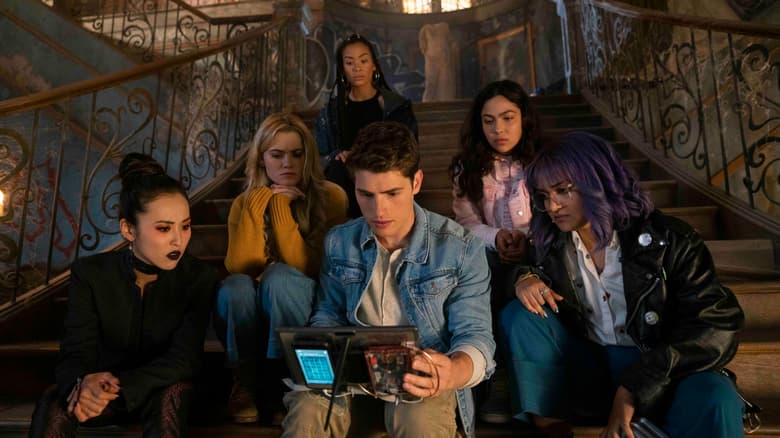 A new season of Marvel's Runaways means new songs you've got to add to your playlist ASAP. 
The third, and final, season of the show is now streaming exclusively on Hulu, and if you find yourself still humming songs long after the episodes are over, we've got you covered. Once again, the series has cultivated a playlist of tunes you've either heard all over the radio for the past few months or are about to her all over the airwaves going forward. 
If you're curious as to what played during Season 3, read on to find a selection of songs from each of the 10 episodes. 
Episode 1, "Smoke and Mirrors" 
"2 Million," G Flip 
[!youtube=-0dyAxbGn0E]
Episode 2, "The Great Escape"
"Move," Aiden.J
[!youtube=IJDSXXgVwnU]
"Clear Water," Karl Zine
[!youtube=otXxGTnHDEw]
"Calling Out My Name," Elaskia
Episode 3, "Lord of Lies"
"You're Somebody Else," Flora Cash
[!youtube=qVdPh2cBTN0]
Episode 4, "Rite of Thunder"
"I'm Not In Love," Kelsey Lu
[!youtube=SxdbSt5mnRs]
Episode 5, "Enter the Dreamland"
"Just Like A Dream," Jackie Saunders and his Orchestra
Episode 6, "Merry Meet Again"
"Run," Lauren Light
[!youtube=_xCcdzqivtQ]
"Teddy Bear's Picnic," Henry Hall
"Aute Culture," Rosalia
[!youtube=CLFUhty8EF4]
Episode 7, "Left-Hand Path"
"Swan," Ioanna Gika
[!youtube=dDc86livAag]
Episode 8, "Devil's Torture Champer" 
"Deadly Valentine," Charlotte Gainsbourg
[!youtube=LkyIVKbCfG8]
"Churchyard," Aurora
[!youtube=00hbcQ8aUjU]
Episode 9, "The Broken Circle"
"End of the Earth," Mariana
[!youtube=-7S7Gg9U8EY]
"Watch Me Go Live," Tiger Drive
[!youtube=A_Nw8qeh3tc]
"Illuminate," Wildes
[!youtube=lMALd-EJQA0]
Episode 10, "Cheat the Gallows"
"Outnumbered," Dermot Kennedy 
[!youtube=A48hOToMuRE]
Stream Seasons 1, 2, and 3 of "Marvel's Runaways" on Hulu now!
Be sure to follow @MarvelsRunaways on Twitter and like the official "Marvel's Runaways" Facebook page!
The Hype Box
Can't-miss news and updates from across the Marvel Universe!