TV Shows
Published May 1, 2017
Simmons and Daisy Are Ready to Bid 'Farewell, Cruel World' to the Framework in New 'Marvel's Agents of S.H.I.E.L.D.' Clip
Will the new Head of Hydra be willing to go?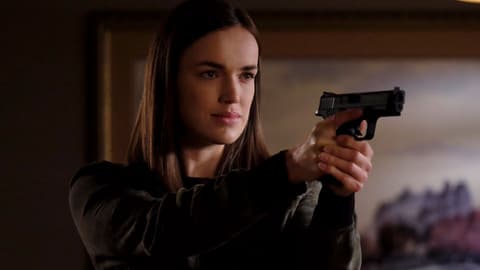 The clock is ticking for Daisy and Simmons to get the team out of the Framework, but not everyone is ready and willing to leave. Jemma finally fills Daisy in on Aida's scheme while Daisy informs her about Radcliffe's back door to the Framework. Check it out above!
Meanwhile in the S.H.I.E.L.D. Lab, Coulson tells May that this world is a simulation meant to keep them prisoners, but May isn't having any of it. She tells him that she's not going to follow blindly anymore: Not Hydra, not him. So if he wants her to believe him, he'll have to show her proof.
Check out all the action above, then tune in to "Marvel's Agents of S.H.I.E.L.D." Tuesday at 10:00 PM ET on ABC!
Keep your eyes on @AgentsofSHIELD on Twitter and like "Marvel's Agents of S.H.I.E.L.D." on Facebook for all the latest.
The Hype Box
Can't-miss news and updates from across the Marvel Universe!