TV Shows
Published August 3, 2018
The Stars and Showrunner of 'Marvel's Cloak & Dagger' Reveal Their Thoughts About the Season's Finale
Ty and Tandy will return!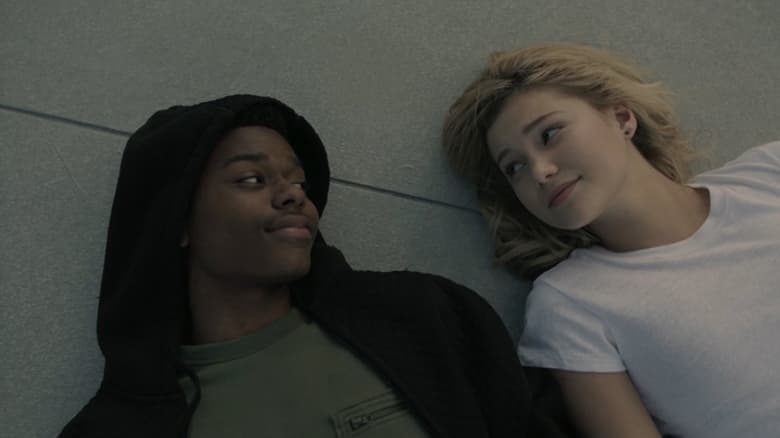 The fate of the divine pairing in "Marvel's Cloak & Dagger" all culminated into the first season finale last night that once again found our heroes at opposite ends of the spectrum. It's been a season of ups and downs, and nothing was ever black and white when it came to the journey of Tyrone Johnson and Tandy Bowen.
During San Diego Comic-Con, Marvel.com spoke exclusively with Olivia Holt (Tandy Bowen/Dagger), Aubrey Joseph (Tyrone Johnson/Cloak), Ally Maki (Mina Hess), and showrunner/executive producer Joe Pokaski as they looked back on the season and talked about that cliffhanger of a finale.
Throughout the season, Ty and Tandy were just discovering their powers, showcasing their knowledge along with the viewers. Holt found that the gradual development of their powers was key to their characters' growth. "With that finale episode, we're watching them experience things they haven't experienced in 8 maybe years or more," revealed Holt. "Each episode, they enhanced and got stronger and better, and I think that's what's so fascinating about this." 
In the end, the duo took on a role reversal. "It speaks a lot to the twist that we had at the top of the show," said Joseph. "It's kinda going back to the origin, in a sense."
Changes were on the rise for more than just the namesake heroes. Mina Hess also took some hits throughout the show and in the finale. "It was highly emotional—the thing I love about her is her drive and her passion," observed Maki. "You see her getting kicked down and getting kicked down again, but she keeps getting back up and she gets back up stronger and stronger."
During the "Marvel's Cloak & Dagger" panel at San Diego Comic-Con, Jeph Loeb confirmed that the Freeform original series will be returning for a second season. So what can we expect? "That was kind of the fun of having Brigid O'Reilly who becomes Mayhem," exclaimed Pokaski. "Early on we had conversations, it would be so great if we—over the course of our first season—were telling the slow origin story of our villain for the second season. I haven't seen that a lot on TV."
Haven't caught up on "Marvel's Cloak & Dagger? Stream the entire first season on Hulu, On Demand or Freeform.com! Stay tuned to Marvel.com for the latest on "Marvel's Cloak & Dagger" and Marvel Television! Be sure to follow @CloakandDagger on Twitter and like the official "Marvel's Cloak & Dagger" Facebook page!
The Hype Box
Can't-miss news and updates from across the Marvel Universe!