TV Shows
Published July 15, 2019
Time Is Preyed Upon in Brand New 'Legion'
A new episode airs tonight, Monday, July 15 at 10 PM ET/PT on FX! Plus, an interview with Rachel Keller!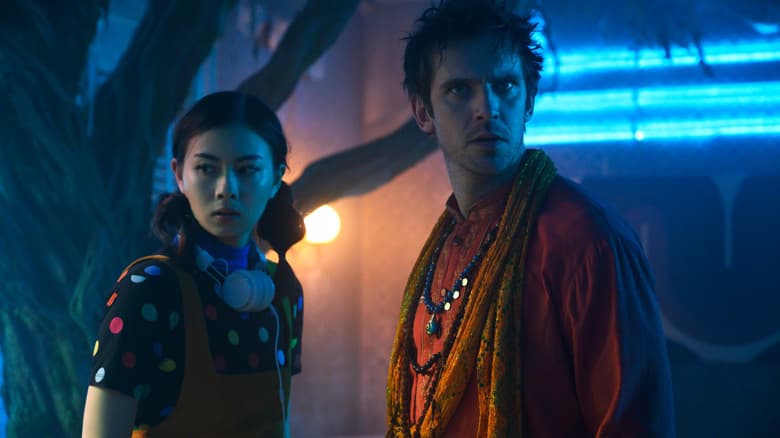 Time is of the essence; we can't kill time — there's a brand new episode of Legion!
In "Chapter 23," time is preyed upon. This is how David Haller destroys the world.
In last week's "Chapter 22," we learned the true origins of David's parentage. With the help of Cary, David found a way to expand the reach of Switch's powers and to go back in time.
Upset with the outcome of his talk with Syd, David moves forward with his plan with intense commitment. Marvel.com had the opportunity to talk with Rachel Keller, who plays Syd, about her mindset this season on a set visit earlier this year.
Speaking of Syd's new tattoo, Keller revealed, "It''s a reminder for herself and also maybe a brave, bold permanence of a reminder that she questions."
David thinks if he goes back to the beginning, he can change the outcome and rewrite Syd's violation. Do we think Syd can ever forgive David?
"The thought of the hero has been coming up a lot and I've been thinking about the most heroic, admirable actions," explained Keller.  "For me, the most powerful quality, especially that two people can have, that have had a tumultuous kind of relationship, is some kind of deep forgiveness and taking responsibility. It's not that they're going to be together again, but maybe they can get closure by forgiving each other and taking responsibility for what they've done and going and living beautiful lives separately."
See the next installment as we inch towards Legion's resolution tonight with a brand new episode at 10 PM ET/PT on FX!
You can follow "Legion" on Twitter, Facebook, and Instagram.
The Hype Box
Can't-miss news and updates from across the Marvel Universe!