TV Shows
Published November 20, 2023
Tom Hiddleston Reflects on the Poetry that Inspired 'Loki' Season 2
"We shall not cease from exploration. And the end of all our exploring will be to arrive where we started and know the place for the first time."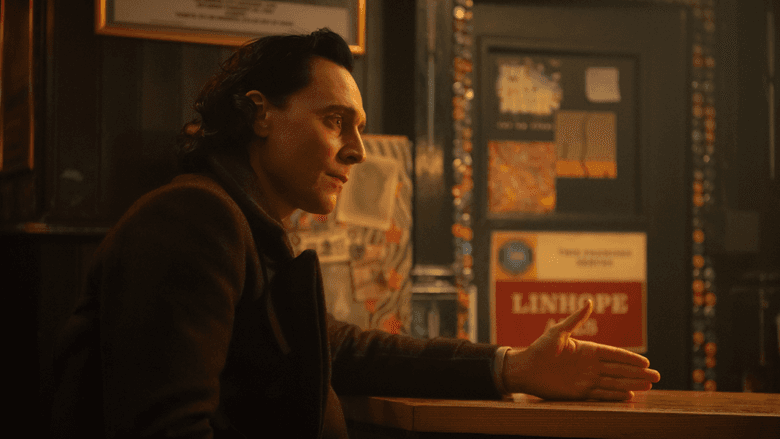 In talking with the creative team behind Marvel Studios' Loki Season 2, one thing became very clear: Tom Hiddleston was greatly inspired by prior literary works for his character and story and wanted to spread that passion around. Multiple creative heads mentioned that Hiddleston was actually giving out books of poetry on set while filming, and it only enhanced the overall story everyone was trying to tell. So, when it came time to talk to Hiddleston himself, one question needed answering: Tom Hiddleston, do you want to talk about poetry?
Following the final episode of Loki Season 2, Marvel hopped on a video call with the actor to ask him about what was running through his head at the very end of the season — and the poetry that inspired the journey to get there.
MARVEL: I want to start right at the end with that incredibly powerful last look into camera as Loki is sitting on the throne. What were you thinking about as you were performing that?
TOM HIDDLESTON: What was I thinking about? Honestly, I was thinking about the journey. It was an interesting day on the set. In the rhythm of a filming schedule and a production schedule, as a crew and as a company and a cast, we got into an amazing rhythm.
You get into it, you get matched for it, you get up to speed, and you're preparing, rehearsing, filming, and capturing scenes and they go off— you just start to get into a really nice momentum. That day was a Saturday. I was the only person on set.
I was without my teammates, without Sophia Di Martino and Owen Wilson and Ke Huy Quan and Eugene Cordero. I mean, it was just me. It was just Loki on the call sheet. But of course, I had our amazing production team — directors Justin Benson and Aaron Moorhead, producer Kevin Wright. Kathryn Blair was there, one of our writers.
And Michele Blood and Christine Wada, who had been our costume designer, production designer Kasra Farahani. I just took a beat to take it in that this was a poetic end of a paragraph or a poetic, almost musical finale to a composition. It was a moment, which had resonances and echoes of all the other times I've played the character.
I was thinking of people I've worked with — I was thinking of Kenneth Branagh and Chris Hemsworth and Anthony Hopkins. I was thinking of the original six Avengers. I was thinking of the 14 years I spent playing this character. It was it was a big moment. It was a big day. It felt full.
MARVEL: Speaking of poetry, we actually heard from a lot of people that you were citing and gifting poetry on set, specifically of T. S. Eliot.
TOM HIDDLESTON: Yeah.
MARVEL: Eliot is someone who grapples a lot with time and reality, but he also spends a lot of time speaking about making quite a romantic effort to try to get things "right" quote unquote to sort of justify existence. Can you talk a little bit about how that poetry influenced you for Season 2?
TOM HIDDLESTON: So, it was the "Four Quartets," which I think is one of the most magnificent pieces of poetry in English literature by T. S. Eliot. At the end of Season 1, we were filming in the last week or so. While the camera team was setting up a shot, we were standing outside in the sunshine just before Christmas 2020.
Kevin Wright and Eric Martin— we were saying, Season 2, what do you think? I heard myself say a passage from almost the very end of "Little Gidding," which is the Fourth Quartet. "We shall not cease from exploration. And the end of all our exploring will be to arrive where we started and know the place for the first time."
It just sort of hung there. I said to Eric and Kevin, just let that hang in the air and think about what that means to you. I gave both a copy before we went into full time development on Season 2. I said to Eric, don't feel this is prescriptive, but just see what it does. See what it sparks in your imagination.
It's such a beautiful abstract text about time and reality and grief and the past and how you— I'm reducing it by even labeling it, but you don't know where you're going until you know where you've been. He wrote it in the wake of the Second World War I think to try to make sense of the extraordinary horror and collective suffering of that moment. Of course, that historic context isn't necessarily relevant here because it's so abstract, but it deals with making peace with the past and trying to confront and understand the true nature of reality.
There are other elements, I think. There's another extraordinary passage that I used to talk about with both and with our great directors, Justin Benson, Aaron Moorhead, Kasra Farahani, and Dan Deleeuw. I think it's also in "Little Gidding," the Fourth Quartet. And it goes like this:
"And what you thought you came for is only a shell, a husk of meaning from which the purpose breaks only when it is fulfilled, if at all. Either you had no purpose, or the purpose is beyond the end you figured and is altered in fulfillment."
It was so resonant for me, this character who comes down to Earth at the beginning of Avengers, looks into the eyes of Nick Fury, played by Samuel L. Jackson, and says "I am Loki of Asgard and I am burdened with glorious purpose." This idea of "and what you thought you came for is only a shell, a husk of meaning from which the purpose breaks only when it is fulfilled" — like, in Season 1 through the conversation with Mobius, the hubris of his entitlement of that glorious purpose is revealed to be a fallacy devoid of meaning.
Loki was born to lose, all so that others could become the better versions of themselves. But through season 1 of Loki through his connection with Mobius, his connection with Sylvie, and his experience of the TVA, he is given a second chance. A second chance to rethink and redefine what purpose might mean.
And so, these ideas just became interesting, like an opening key to a piece of music. Just very fruitful territory to play in. I hope everyone was inspired by it.
Of course, you have to drill down on detail and plot and story. But the idea of purpose and belonging and making peace with the past became a real touchstone for every character, not just Loki. What does purpose mean for Mobius? What does purpose mean for Sylvie? What does purpose mean for B-15 and OB and Renslayer? For the TVA?
The TVA, they believed— those who worked at the TVA believed they were benevolent. That the machinery of the TVA was for the good of reality. And then the end of Season 1 reveals that maybe it's less benevolent than they thought.
Can this institution redefine its purpose? Can this institution be rebuilt from within? B-15 would say so. Mobius would say so. Sylvie would say no.
These are all ideas that were just part of these very rich and fruitful and thrilling conversations we were having across production. In the development of the season, in the writer's room, in pre-production, on the set, and in post. So yeah, it was an amazing group of people too. Because this particular group, those directors I've mentioned, this company, this group of actors— and I include Ke Huy Quan and Wunmi Mosaku and Eugene Cordero alongside Owen Wilson and Sophia Di Martino and the whole gang.
Everything was so live. Nothing was ever locked. Everything was still, alive, and up for discussion. And people would have ideas from everywhere. A great credit to the environment created by Kevin Wright and Eric Martin and our four directors, the set felt like a place where people could be inspired. That inspiration could go somewhere and enhance our imagination.
For all time, always! Loki Season 2 is now streaming exclusively on Disney+. 
The Hype Box
Can't-miss news and updates from across the Marvel Universe!