Comics
Published June 22, 2020
5 Things We Learned From 'Thor' #1
Read the entire opening arc from Thor's 2020 series, a brand-new bonus release on Marvel Unlimited.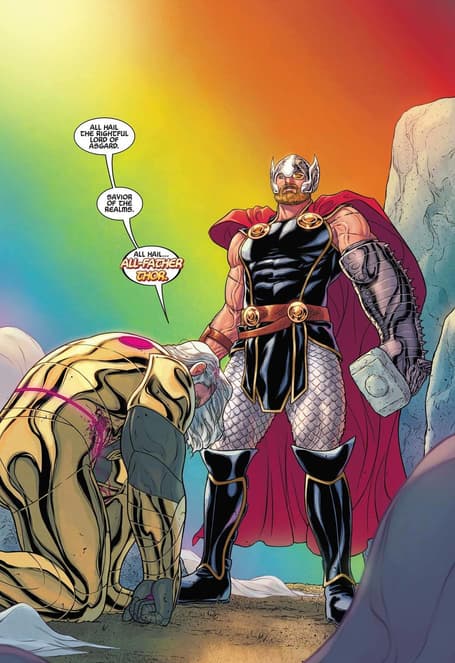 All rise.
THOR'S RETIRED IN THE REALM ETERNAL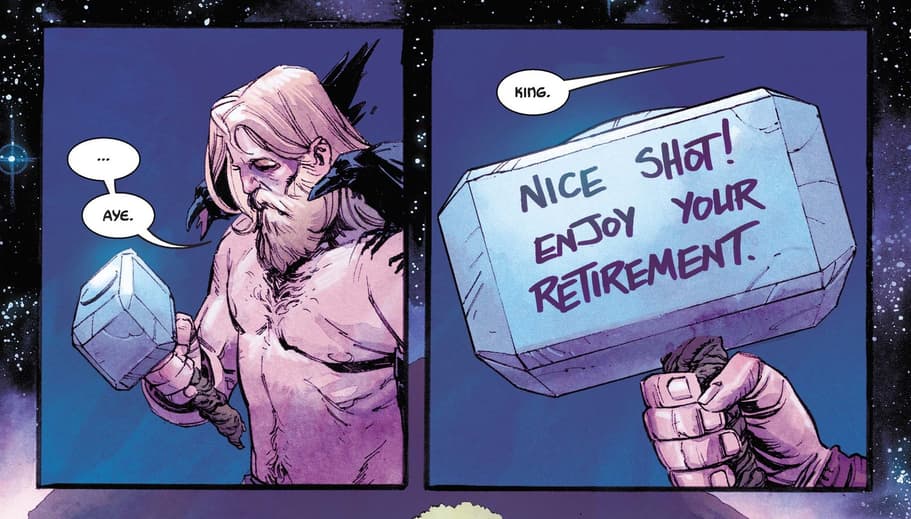 Coronated as All-Father, Thor is now reconciling with a new life direction… one that takes him out of the Super Hero game! Thor is an Avenger no longer, and must now shoulder the sole responsibility of being Asgard's ruler! It's a high stakes job, if not a little monotonous.
I mean, how many times can the All-Seeing Sif regale Thor with high-fives and heaps of praise?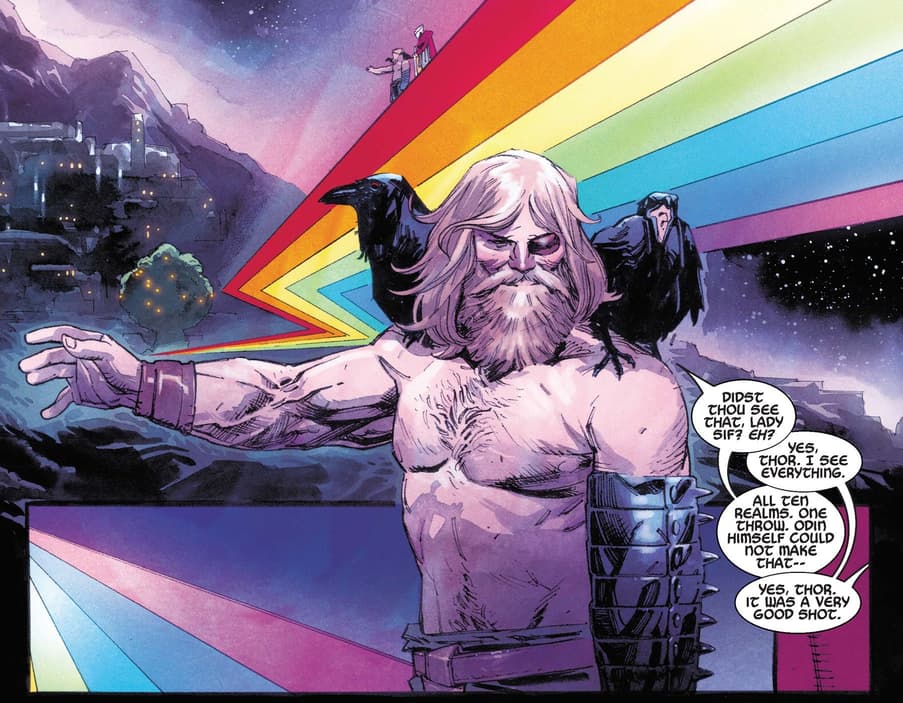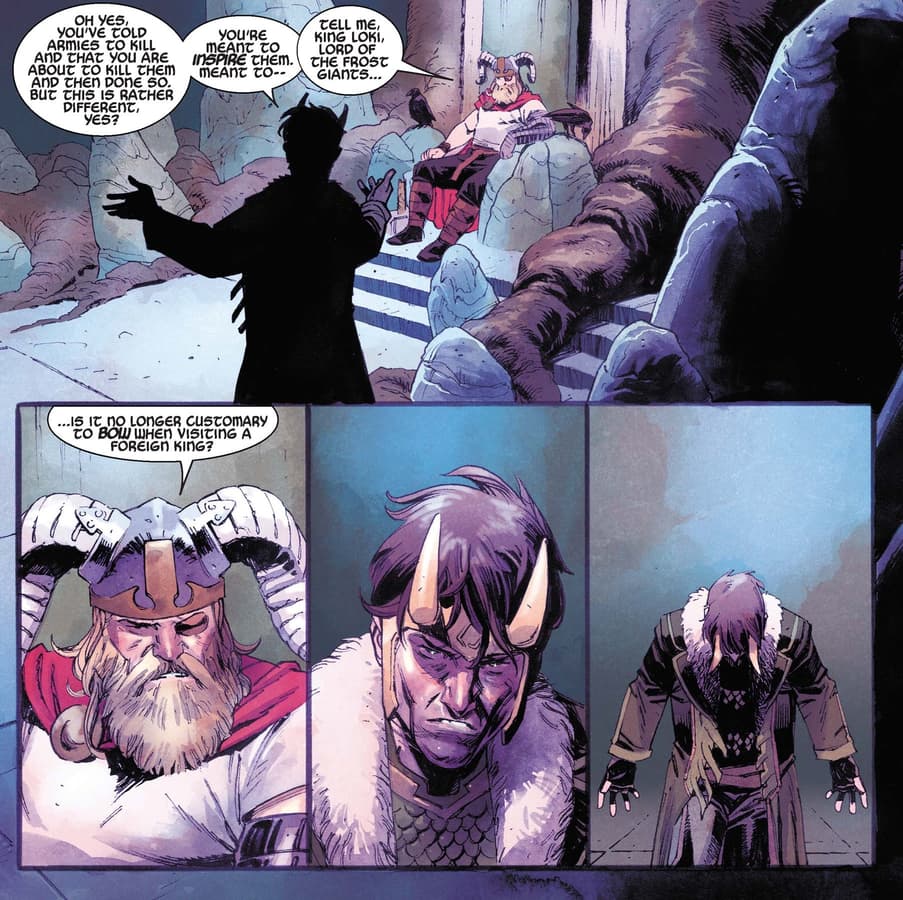 The Royal Family's resident trickster is now Lord and King of the Frost Giants! Always one to one-up his brother, Loki has taken this lifelong rivalry to the next level by ascending as a monarch who is quite excellent at bailing on the job! (See: 2019's LOKI).
Loki's new appointment comes on the heels of WAR OF THE REALMS, the event that overthrew Malekith, and left former-King Laufey down for the count.
[RELATED: Top 10 'War of the Realms' Moments]
MJOLNIR IS HEAVY… REALLY HEAVY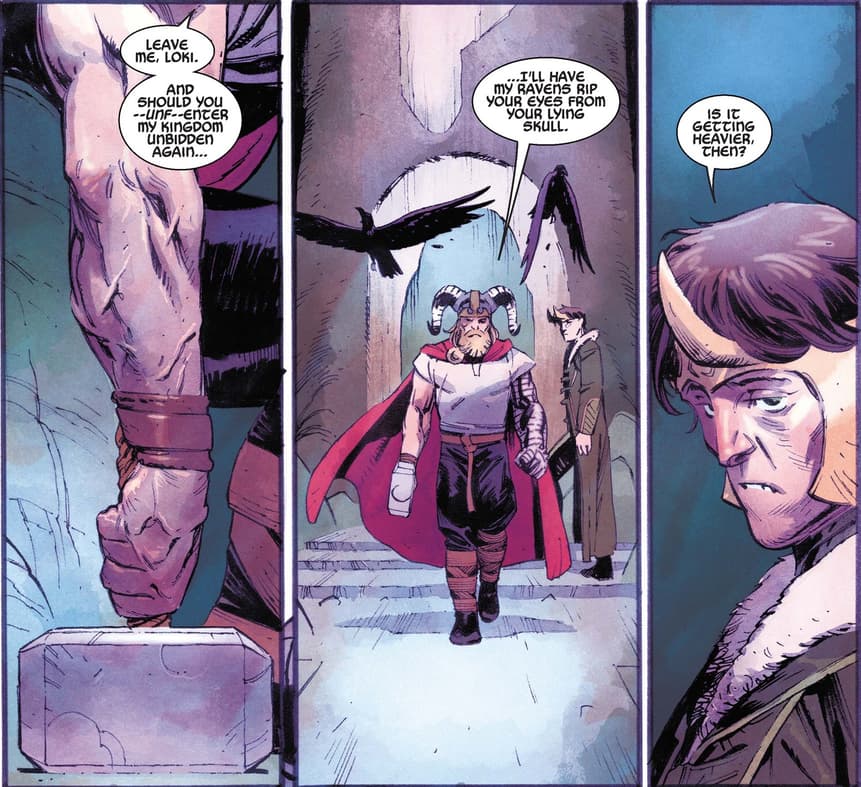 On the subject of Loki, Thor's ever-smug sibling points out yet another complex to irk the thunder god—Mjolnir, "That Which Smashes," is now harder for Thor to lift! Nothing major, it seems. Unless of course this slip of strength is degenerative, and Thor will be forever robbed of his most precious relic and weapon…
For the meantime, we'll chock this up to workplace stress. Nothing to be concerned about, not just yet.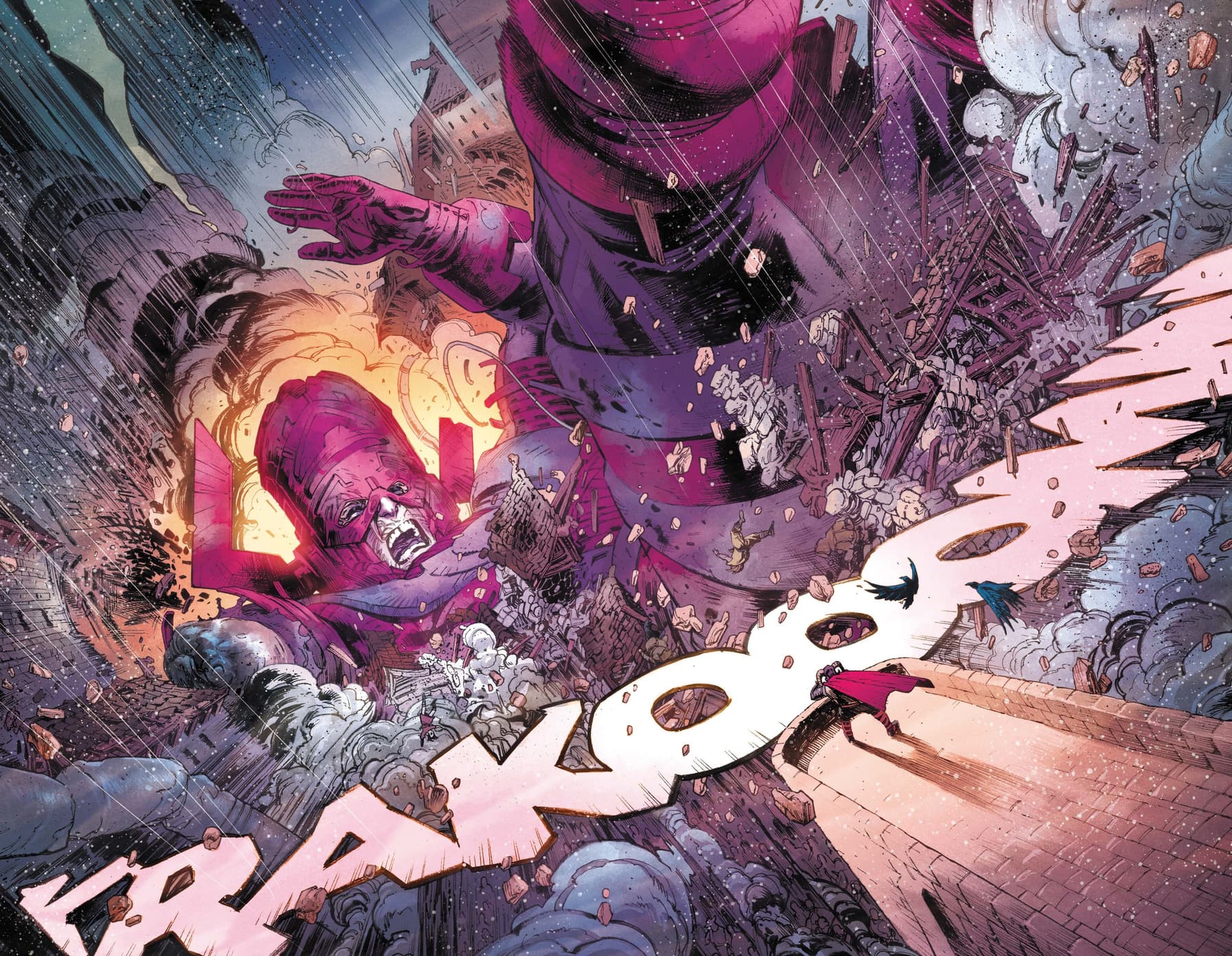 That's right! The Devourer of Worlds has planted his cosmic-sized keister smack dab in the center of Thor's throne world! Sure, the Mighty Thunderer was itching for a little action, but this immense intrusion wasn't what he had in mind! Nevertheless, Thor is ready with an accusation (AKA attack), even though Galactus is in no position to fight back.
After wheezing out an enigmatic prophecy, all of Asgard is left scratching their head over their next impending doom.
THOR IS ANGRY!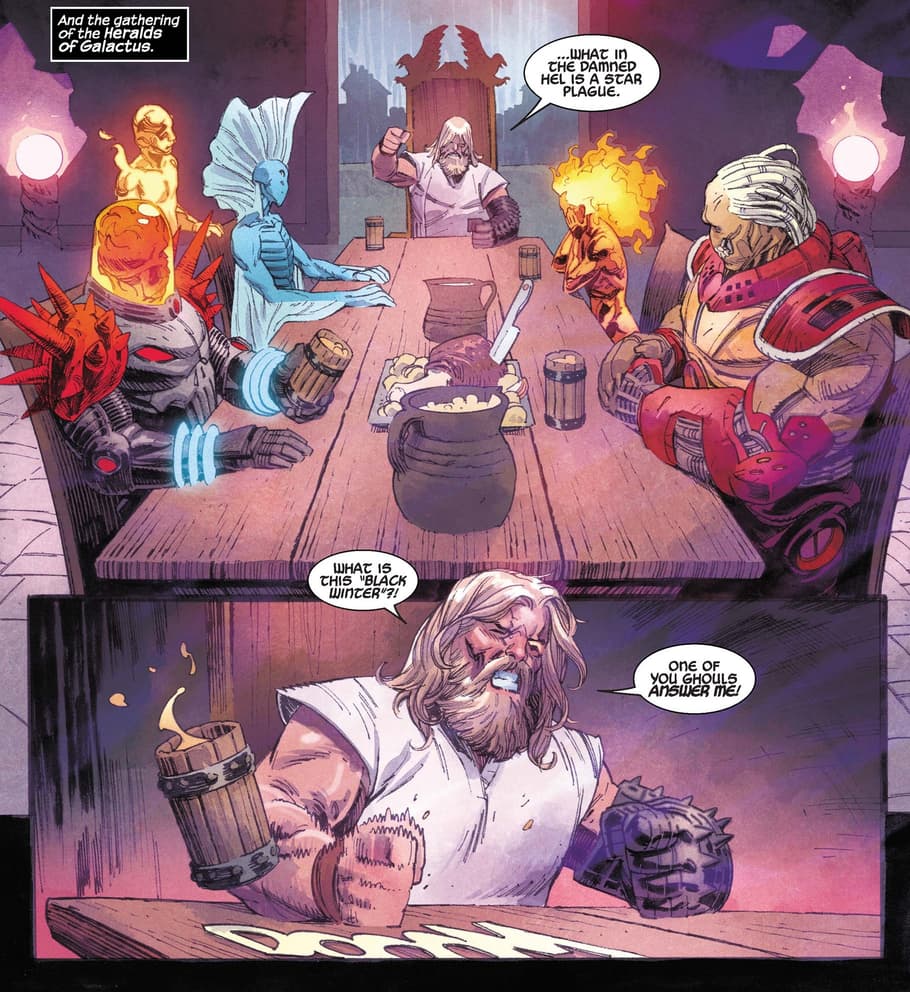 At this point in the issue, you'll come to realize just how large a role ale plays in the All-Father's reign, including in matters of diplomacy.
Following the Devourer's untimely interruption, Thor demonstrates his fist-banging leadership style by gathering together all of Galactus' Heralds for imbibement… and interrogation. A demand for answers is made—what (or who) is the "Star Plague," and how soon can the Ten Realms expect its arrival?
Despite offering refreshment to his guests, King Thor manages to insult everyone, and frankly, his patience at having nothing to do all day is already wearing thin!
NO spoilers, True Believers. Read the issue in full to see just how Thor, and his assembled cosmic crew, fare.
THOR (2020) #1-4 is available to read right now, although you'll need to wait a bit longer to read issue #5 on Marvel Unlimited. To pick up the latest issue, on sale this Wednesday, reach out to your local comic book shop and ask about services they may offer, including holding or creating pull lists, curbside pick-ups, special deliveries and other options to accommodate. Find and support your local comic book shop at http://comicshoplocator.com.
[RELATED: Donny Cates and Nic Klein's 'Thor': Where We Left Off]
See the rest of this week's Marvel Unlimited titles here, with a fresh slate of Throwback Thursday arrivals hitting June 25.
NEW ON JUNE 22
NEW ON JUNE 25
Looking for more classic arcs and Marvel must-reads you can read for FREE? Read online here, or download or update the Marvel Unlimited app for iOS or Android at the Apple or Google Play app stores today.
The Hype Box
Can't-miss news and updates from across the Marvel Universe!