Comics
Published January 23, 2020
Top 10 'War of the Realms' Moments
Ten Realms of the Marvel Universe. 10 Reasons to read the most epic Thor event ever.
Have you tried Marvel Unlimited yet? It's your all-access pass to over 25K Marvel comics, all available at your fingertips. Sign up now.
Hey Marvel Insiders – did you know reading this article could earn you 250 points?  All you need to do is sign in or join now before you keep reading!
HAVE YET TO CHECK OUT WAR OF THE REALMS? TRY THE COMPLETE EVENT IN MU!
Asgard. Alfheim. Heven. Jotunheim. Muspelheim. Niffleheim. Nidavellir. Svartalfheim. Vanaheim. There once came a battle when all Ten Realms fell to Dark Elf Malekith and his army, except one: Midgard. Home to Thor's beloved humans. Home to heroes and gods alike.
In WAR OF THE REALMS, Midgard burns. Watch all Hel break loose in New York City as Malekith's invasion unfolds. And with Earth's forces overwhelmed, Black Panther, Spider-Man, Daredevil, Jane Foster, Doctor Strange and more take on a desperate gamble that will change, and claim, lives.
Not sure where to start? Kick off with the main event WAR OF THE REALMS (2019) #1-6 by Jason Aaron, Russell Dauterman and Matthew Wilson, and try any handful of tie-in comics and limited series in our complete Reading List!
And for those deep dive True Believers? We've got you covered with the ROAD TO WAR OF THE REALMS, collecting the prelude storylines that laid the groundwork for malign Malekith's plot.
All ye who read on—here's a handful of our favorite moments from this splashy epic. We've included NO spoilers—by Odin's Beard, we vow.
1) WHEN STREET-LEVEL MET SWORD AND SORCERY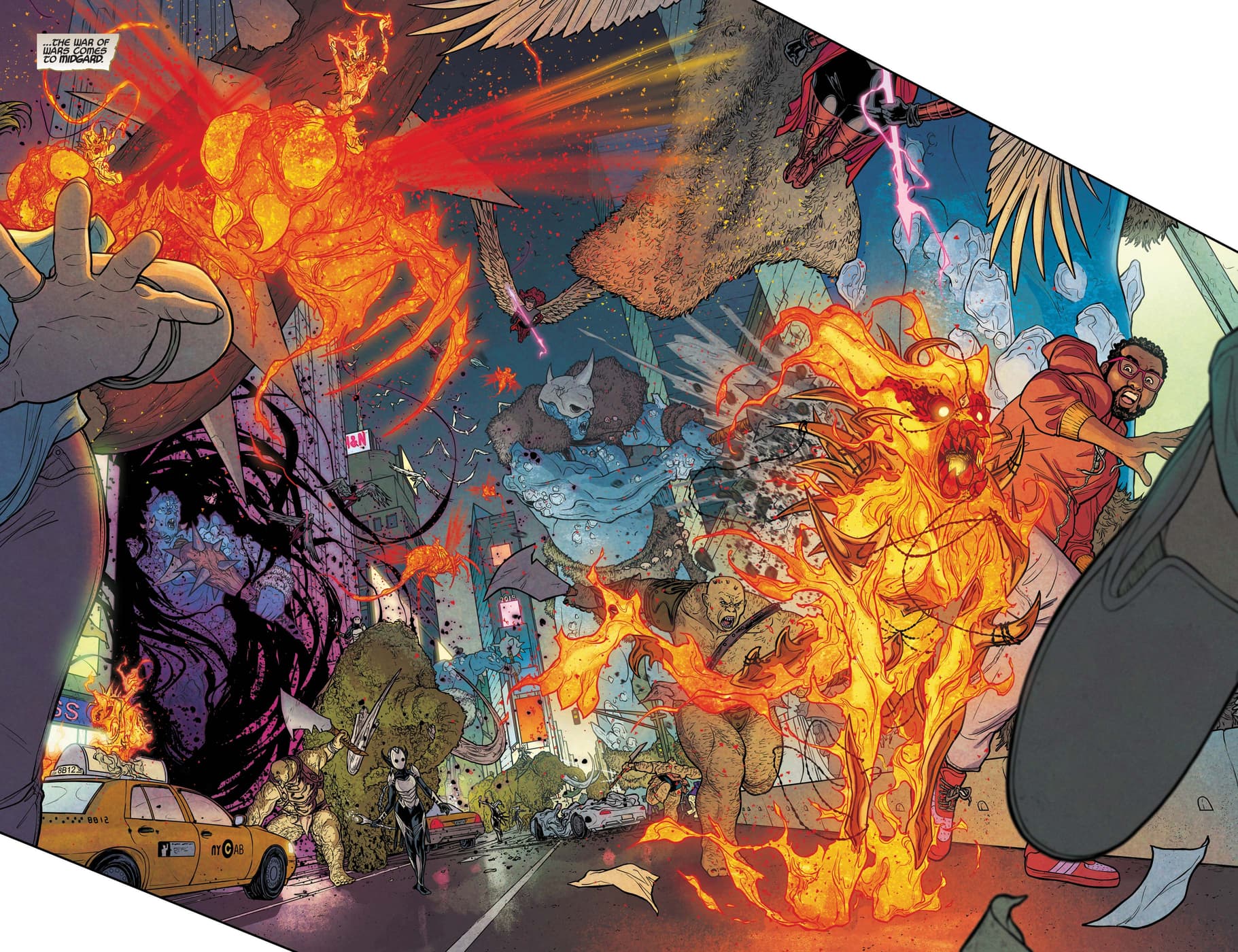 When New York's inundated with mystical beings and enchanted objects, we're treated to a colossal mash-up of street-level heroics played against huge, cosmic stakes. There goes the Friendly Neighborhood, Spider-Man…
2) THAT TIME DAREDEVIL BECAME A GOD WITHOUT FEAR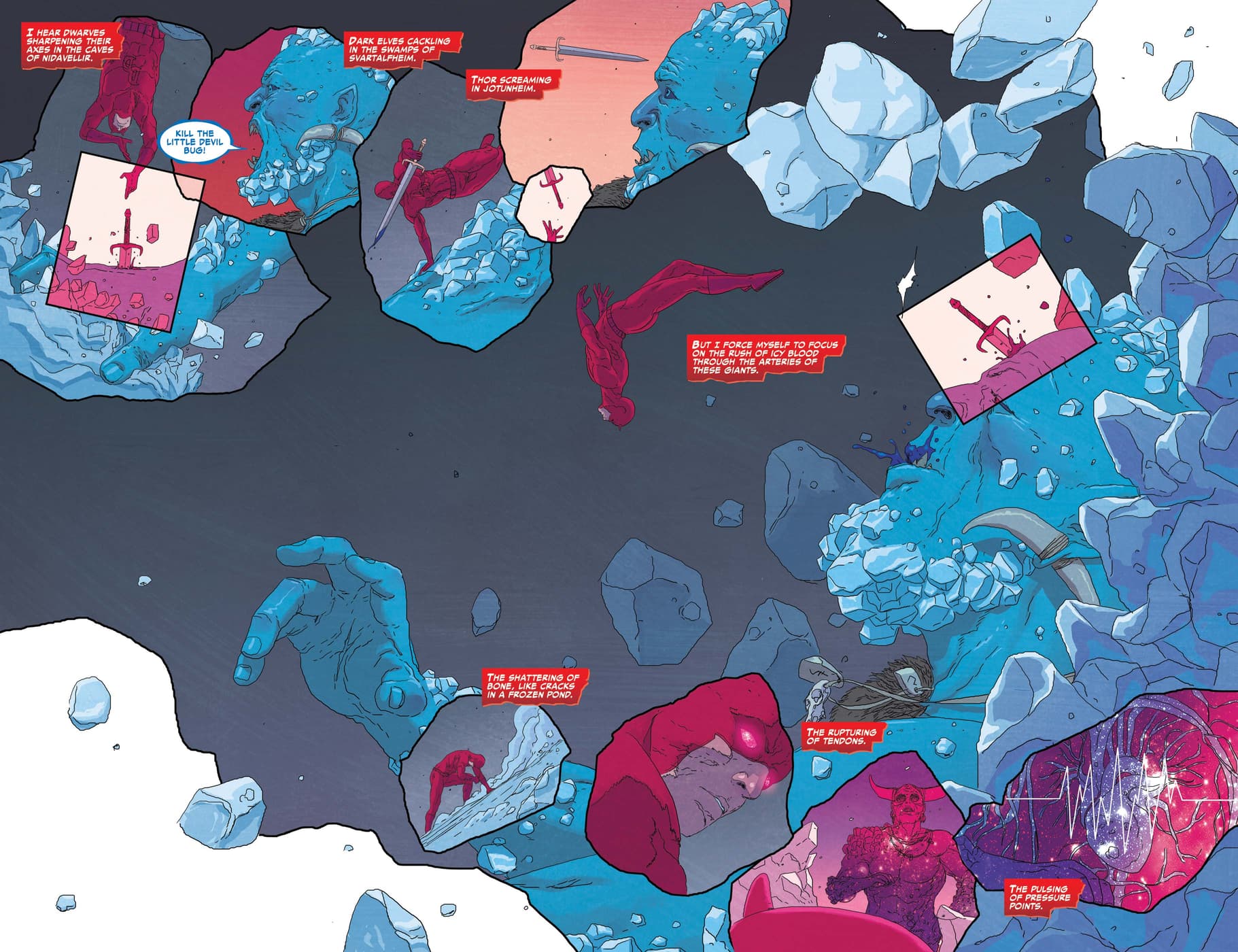 When Thor told "Sir Devil of the Kitchen of Hel" that he ought to start praying for sight, it was wayyy too cryptic to just be a reference to Matt Murdock's blindness.
Turns out, the gift of "sight" Daredevil received granted him the all-seeing powers of Heimdall, watcher and protector of Asgard who can surveil all Ten Realms… simultaneously.
Keep reading our favorite tie-in series, WAR OF THE REALMS: WAR SCROLLS (2019) #1-3, for the God Without Fear's battle against Kingpin, Malekith's newest ally.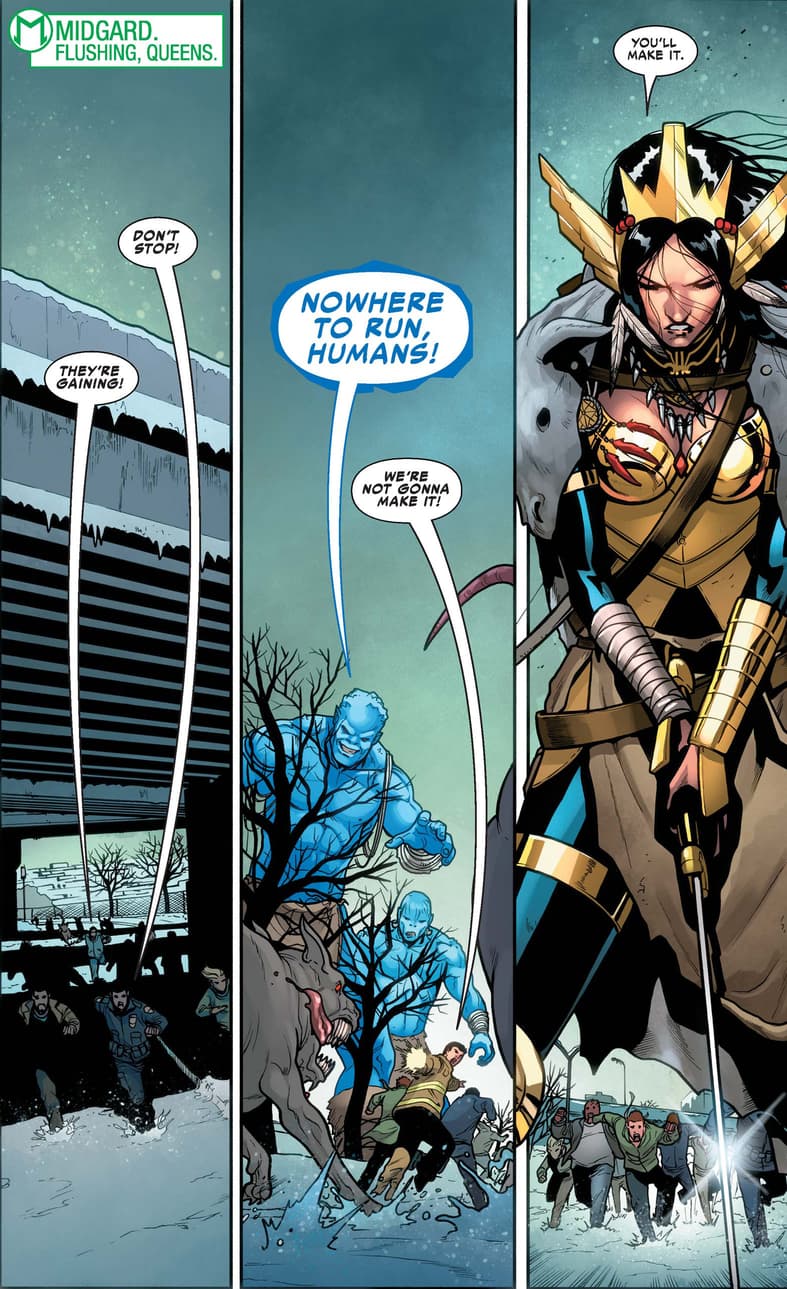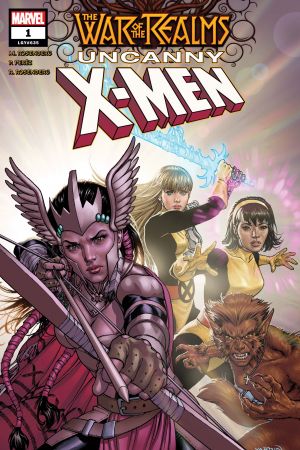 War of the Realms: Uncanny X-Men (2019) #1
published

added to marvel unlimited

colorist (cover)

inker (cover)

penciler (cover)

inker

penciler

editor

writer

colorist

letterer
What is Marvel Unlimited?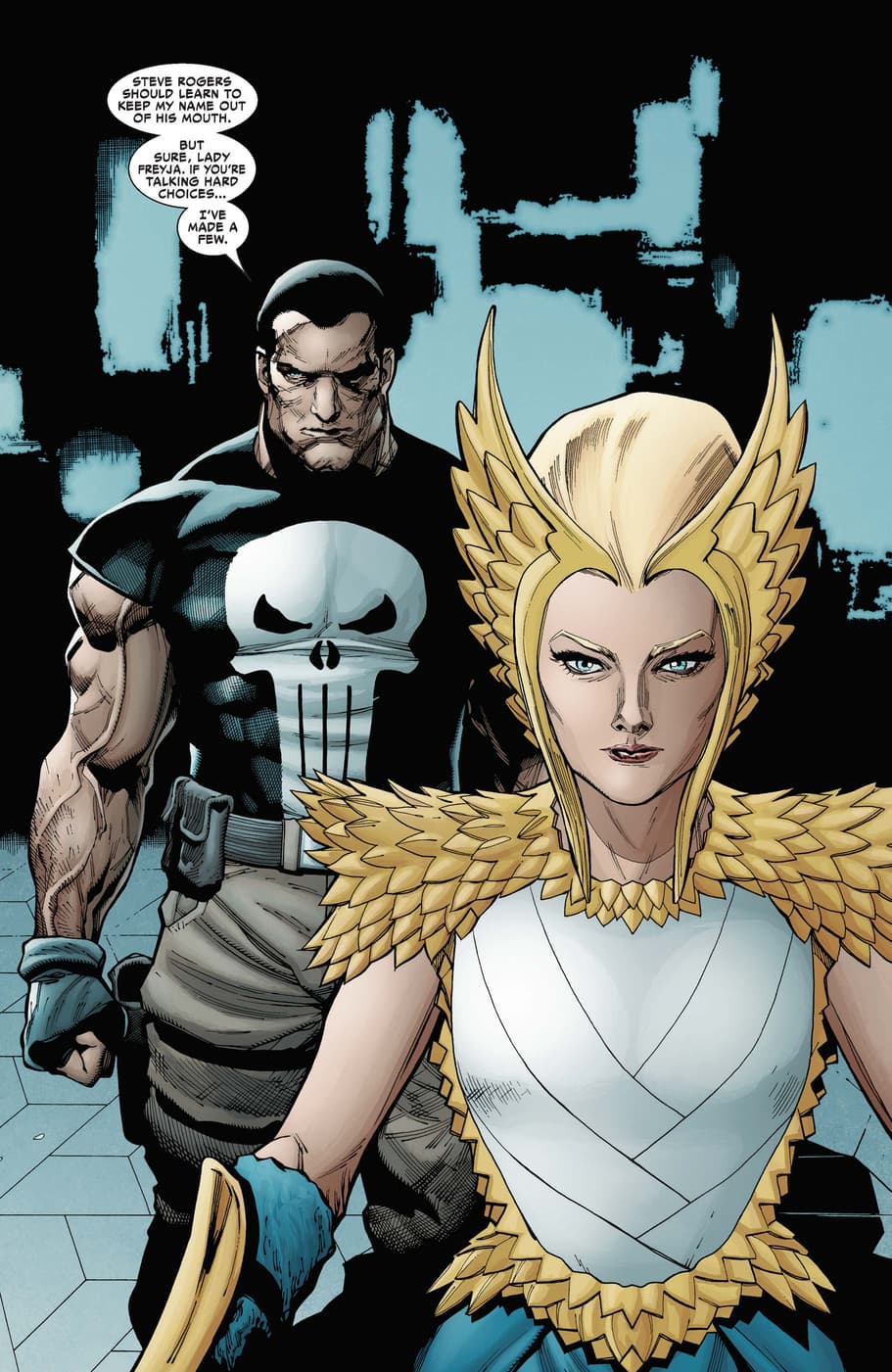 In one of the event's twistiest turns, Asgard's All-Mother Freyja recruited the Punisher and his strikeforce to dismantle Malekith's corrupted Rainbow Bridge.
Without his Black Bifrost, Malekith's invasion would be cut off at its source—meaning Punisher, Jen Walter's Hulk, Blade and Ghost Rider: Robbie Reyes, are heading straight into the swamps of Svartalfheim!
5) WHEN 4 GIANT MEN BECAME 4 FROST GIANTS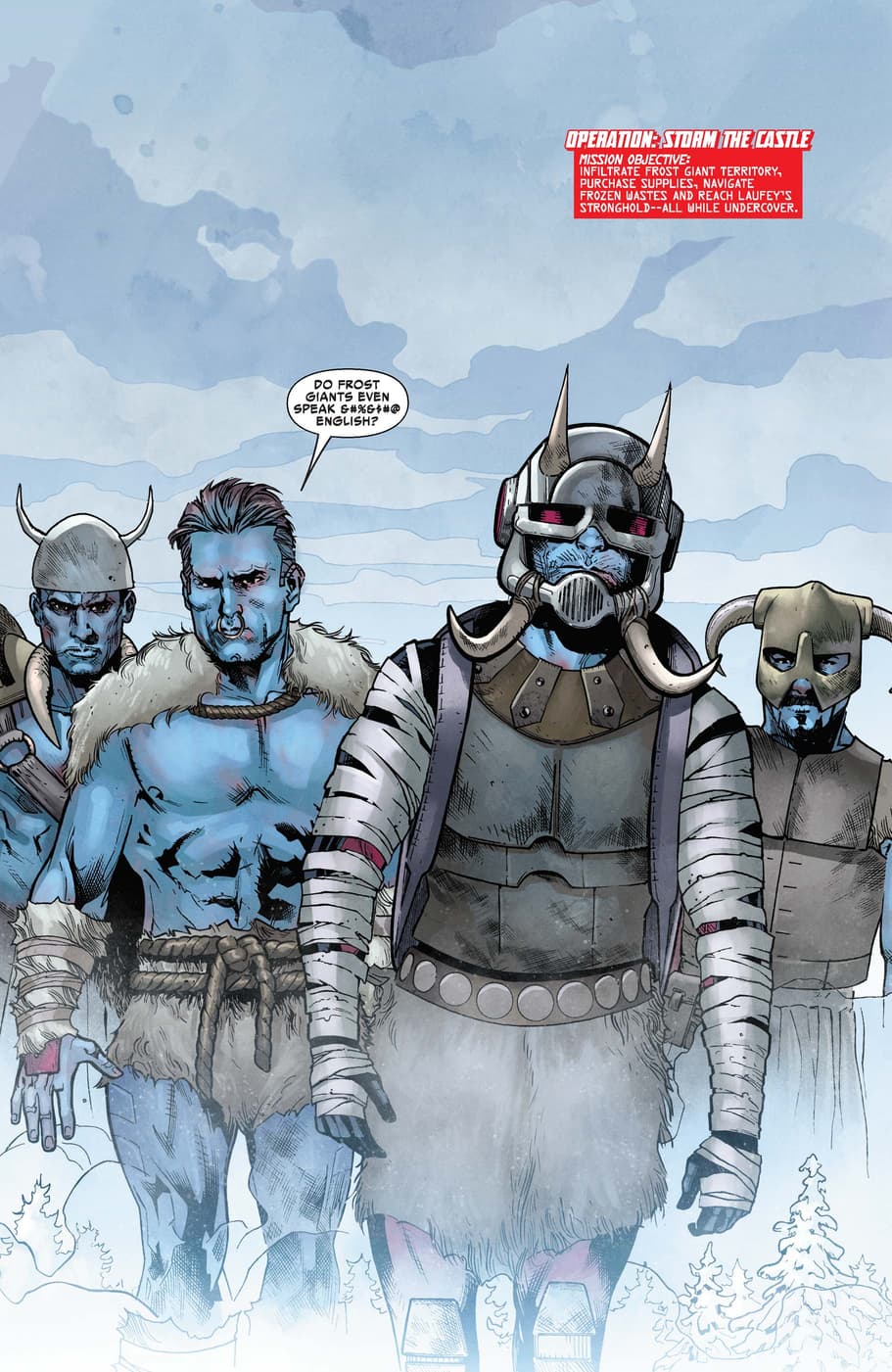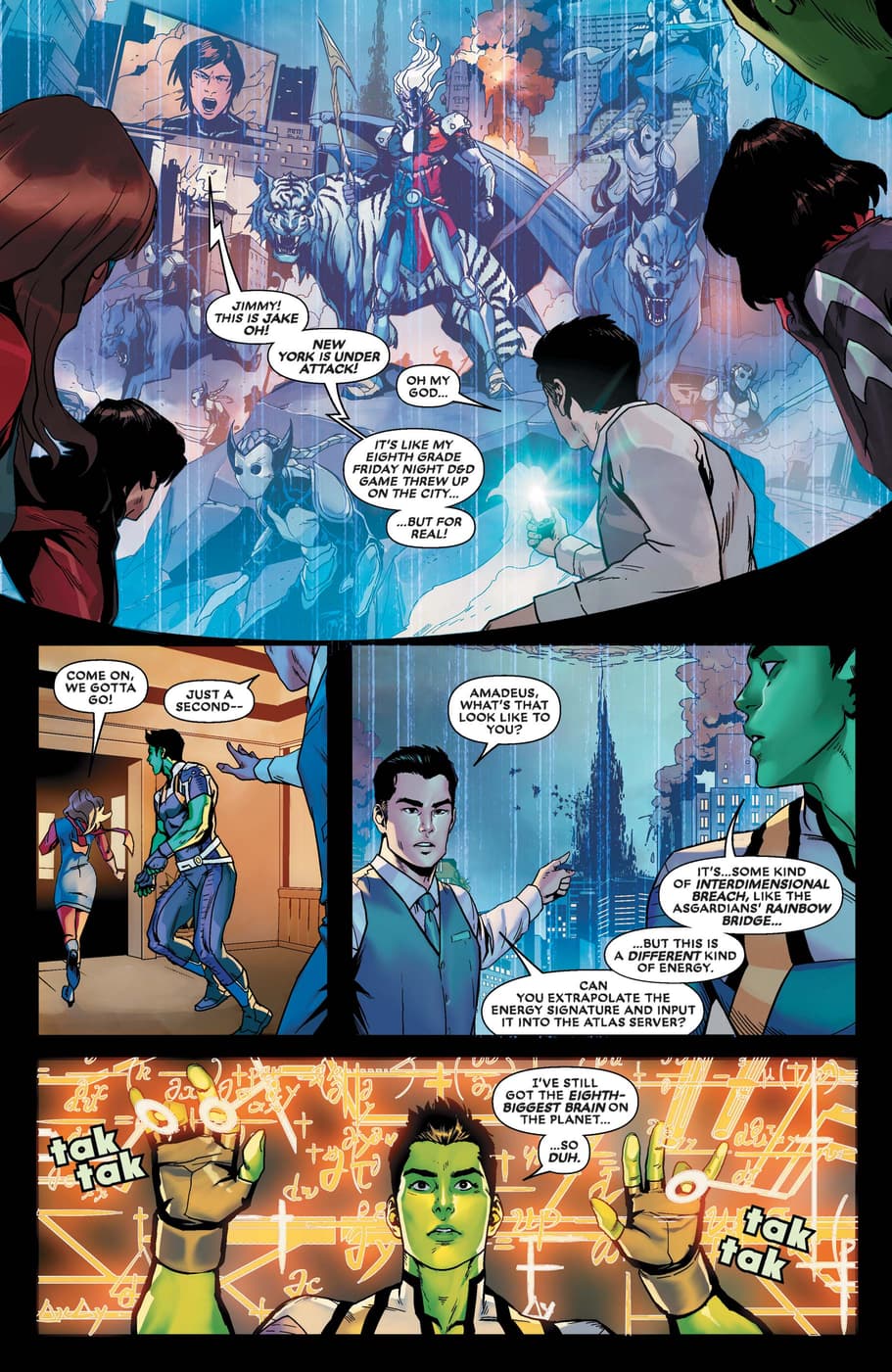 When Sindr, Immortal Queen of Muspelheim, marches on Asia with her legion of Fire Demons, Amadeus Cho assembled a new band of international heroes to protect the Pacific Rim. Joined by Shang-Chi, Silk, Ms. Marvel and Jimmy Woo, Amadeus stumbled into a mission to save the entire world from incineration. Low-key, ya know?
This is also the series that gave us Crescent, Io, Wave, and Marvel's newest heroes from China, Aero and Sword Master!
Plus, we've got some serious celeb power in Luna Snow, K-Pop superstar AND Super Hero…
7) RATATOSKR, SQUIRREL GOD OF CHAOS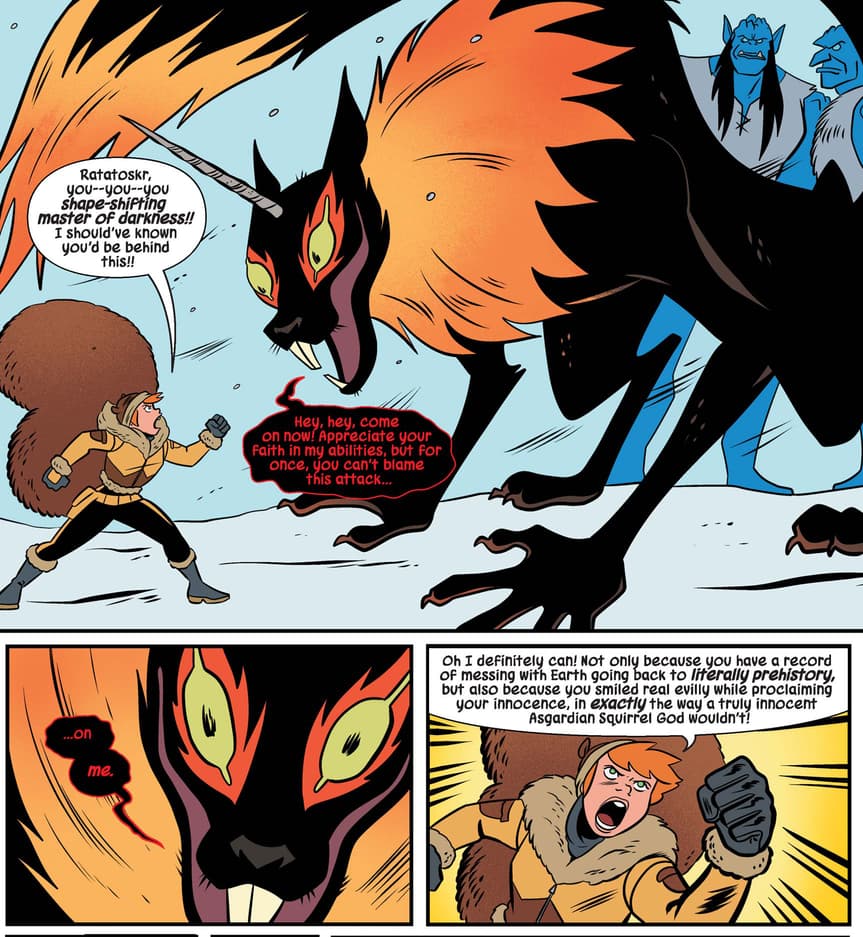 In a move surprising everyone but Doreen Green, WAR OF THE REALMS got a whole lot squirrel-ier in its second half. (We definitely didn't ask it to, but we're so very glad it did).
The introduction of this "resting evil face" Norse God of Chaos, (who is, actually, part of the mythological Poetic Edda), drove us all nuts with their wily ways and wispy tails.
And their messy love of drama, that too.
Continue through THE UNBEATABLE SQUIRREL GIRL (2015) #46 for the whole arc.
8) WHEN SPIDER-MAN PROVED HE WAS THE "MOST MIDGARDIAN"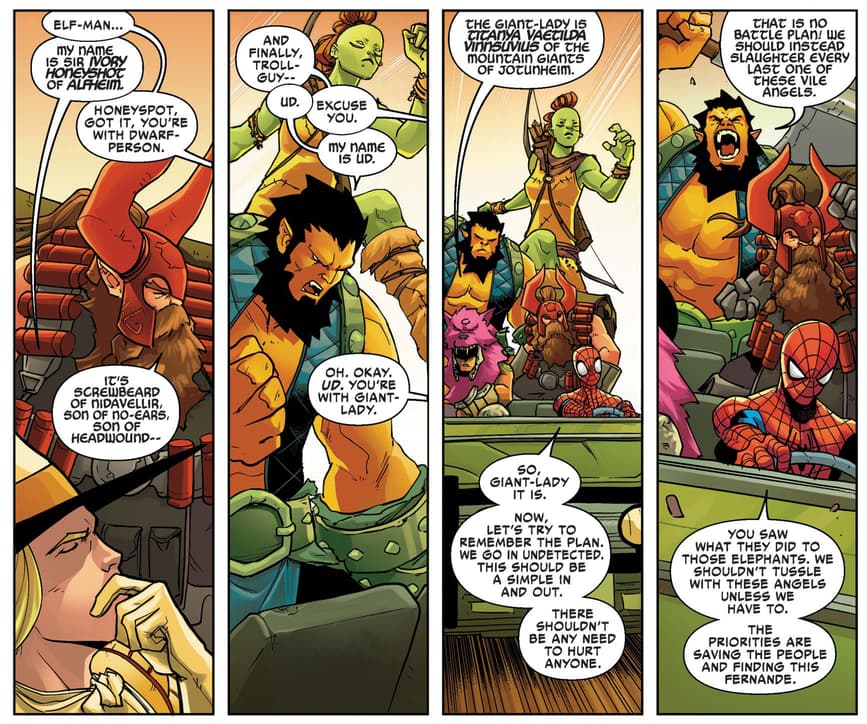 Peter Parker is handpicked by Thor to  "Frodo-Up" with Screwbeard the Dwarf, Ud the Troll, Ro Bloodroot the Wizard, Sir Ivory Honeyshot the Light Elf and Titanya the Mountain Giant as the "League of Realms"… but first, a cringe worthy icebreaker that reminded us why Spider-Man is so very human.
With a representative from each fantastical realm, the League fought under the shoddy leadership of Spidey, taking on Kurse, a former Dark Elf who was transformed by Malekith into a living monstrosity.
9) THIS "SAUSAGE FEST" RESCUE MISSION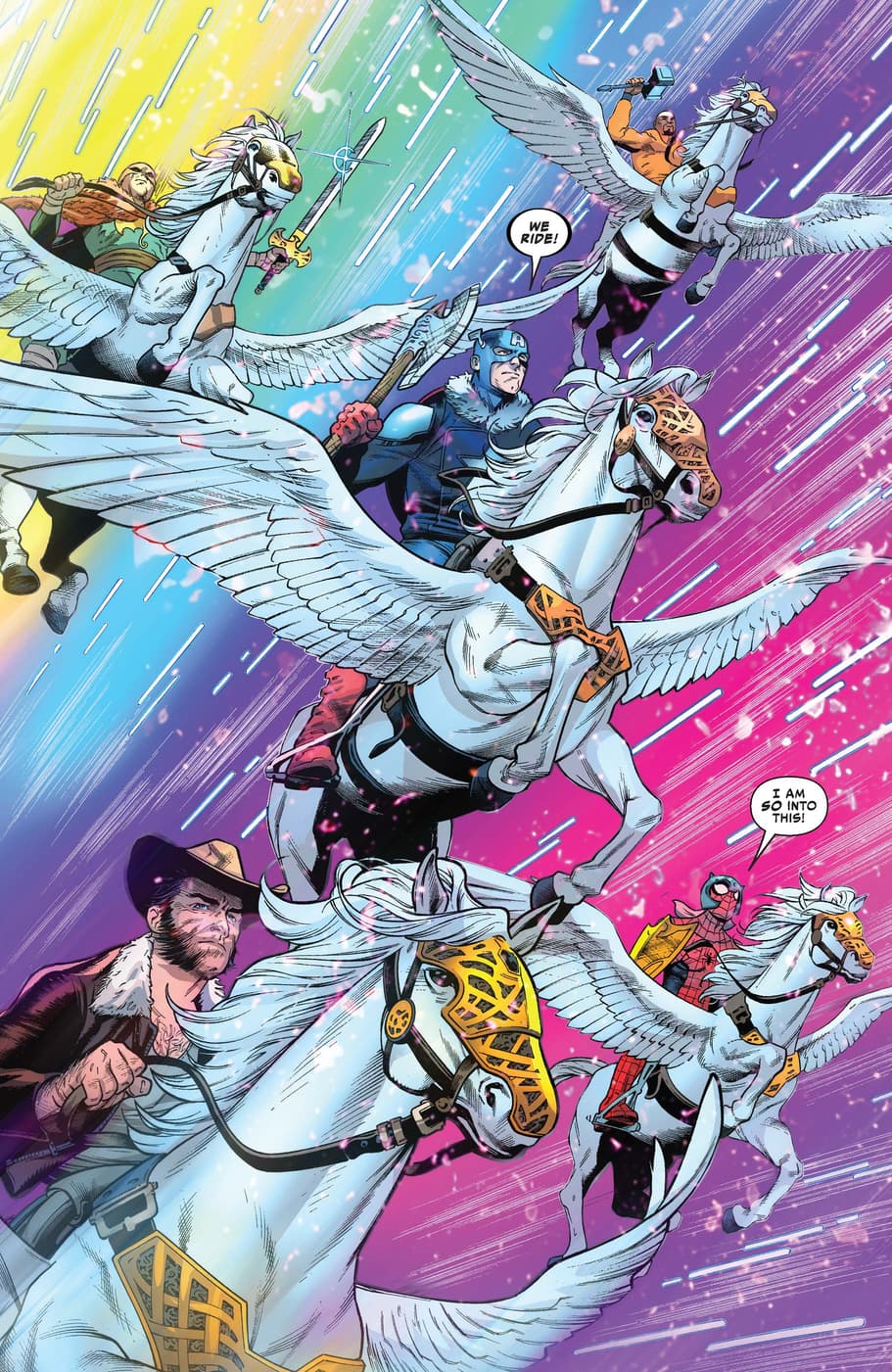 With Thor trapped in the Frost Giant's realm of ice and snow, Captain America assembled a "Sausage Fest"-coined rescue mission featuring Spider-Man, Wolverine, Luke Cage and Iron Fist to pluck the God of Thunder from his frosty fate.
Honestly, we're just glad this one-shot exists so we got to see these power players astride Asgardia's winged magical steeds.
This one's for you, Buttercup.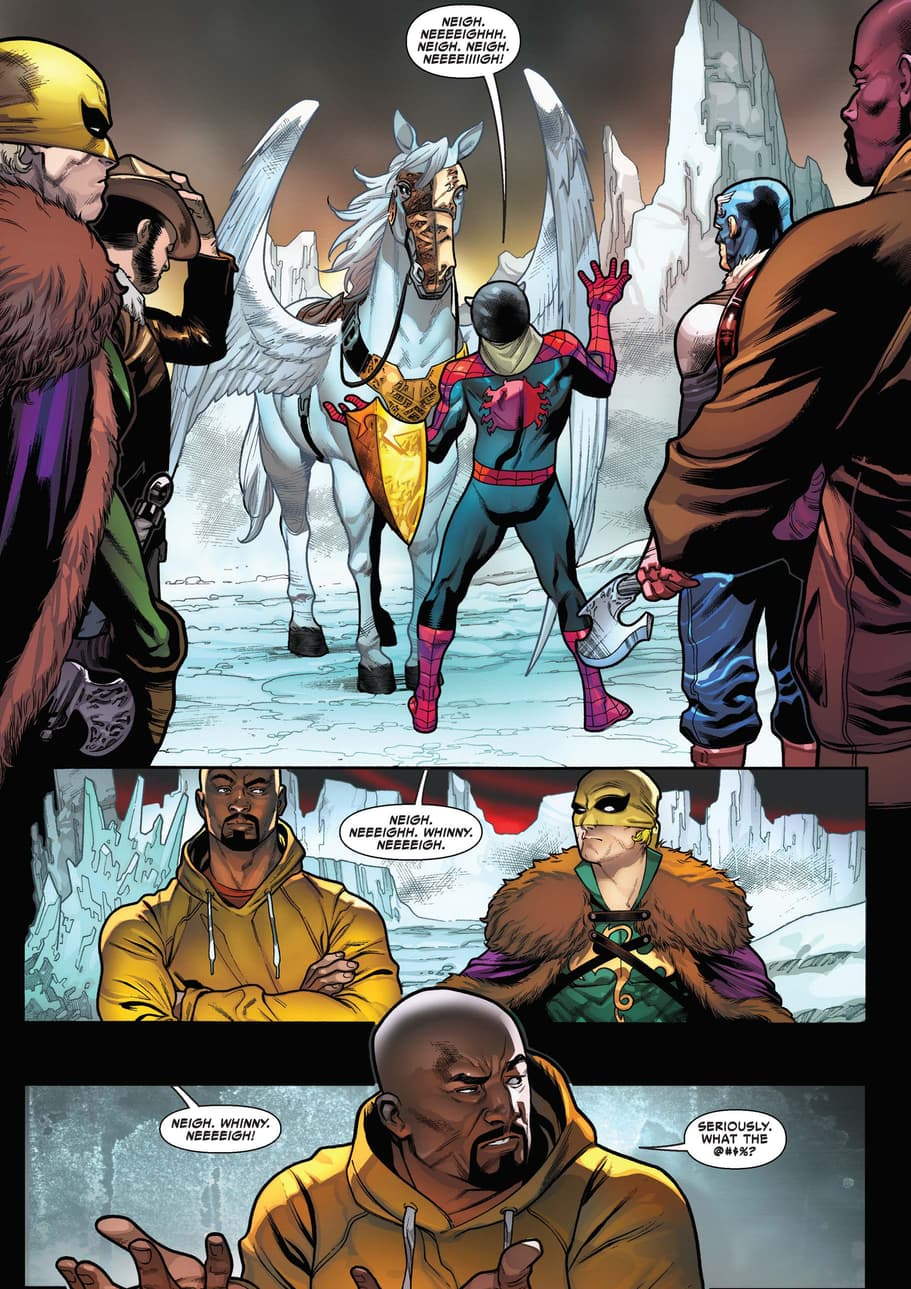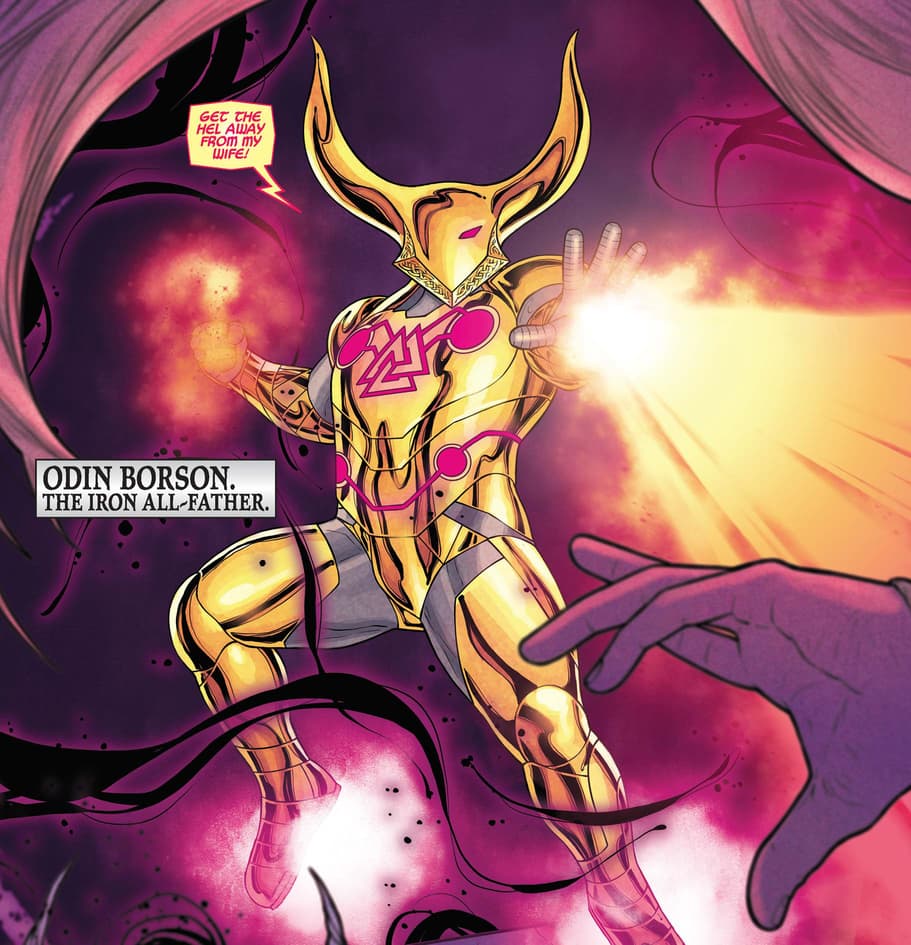 When Malekith dared lay hands on his beloved bride, Odin Borson, AKA Thor and Loki's dad, AKA All-Father of Asgard, broke into battle with so much badass bluster to destroy the Black Bifrost once and for all.
He also came in sporting armor that looked fresh out the forge of Nidavellir.
We promised you NO spoilers, folks, so dive into the full WAR OF THE REALMS with Marvel Unlimited, our digital comics mega-library that features dozens of other curated events and story arcs, all found here!
Join Marvel Unlimited to read these comics—and over 25,000 more—right now! What will you be reading this week? Join the conversation with #MarvelUnlimited, and stay tuned to Marvel's Twitter and Facebook channels for more weekly announcements and updates.
The Hype Box
Can't-miss news and updates from across the Marvel Universe!