Comics
Published May 19, 2021
A New Era Begins in DARKHAWK #1 in August 2021
Kyle Higgins and Juanan Ramírez usher in a new Super Hero to celebrate the 30th Anniversary of Darkhawk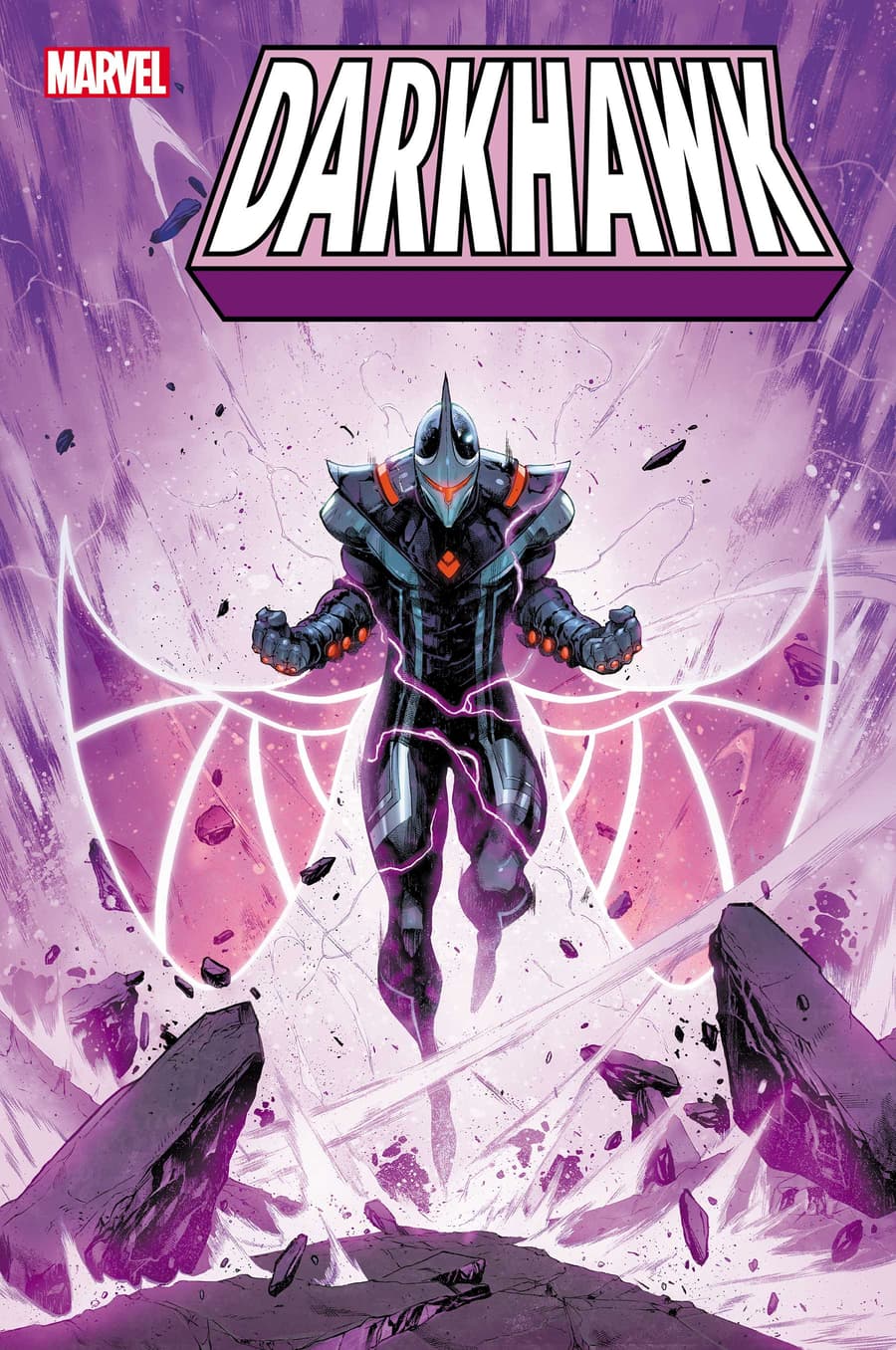 DARKHAWK #1 introduces a new heir to the mantle of Darkhawk in Connor Young, a seventeen-year-old star basketball player who, like Chris Powell before him, discovers the mysterious amulet and unlocks powers of Darkhawk. It's a new era for the classic Marvel hero and Kyle Higgins couldn't be more excited as he told IGN today, "my approach to the mantle and the book in general comes from the same place that some of my other recent superhero work comes from: building something new and contemporary, while staying respectful to what's come before."
Higgins continued to share some previews of what Darkhawk fans can expect with the new series, "we'll be taking the body-swapping-with-an-android-but-still-controlling-it-with-your-consciousness-despite-not-being-genetically-compatible, in some pretty different new directions. And at the core of that, is Connor Young. And the sudden medical diagnosis that upends his entire life."
To further celebrate the return of a new Darkhawk, we'll see a new approach to the look of the character, thanks to character design by artist Pepe Larraz and brought to life in the comic by Juanan Ramírez. Kyle Higgins weighed in on the design: "The Darkhawk design is bold and striking. There's a reason why the character has really lasted over the last 30 years, despite appearing in frequently. And I think a big part of it is how memorable his look is. In my opinion, the look of a new superhero is 90% of the battle to creating a character that has the potential to stand the test of time."
Check out a preview of some in-progress pages from DARKHAWK #1 below. 
Don't miss out on the next great chapter in Darkhawk's history and join us as we celebrate 30 years of Darkhawk this August with DARKHAWK #1! Pre-order your copy with your local comic shop today!
To find a comic shop near you, visit www.comicshoplocator.com
Want to stay on top of everything in the Marvel Universe? Follow Marvel on social media—Twitter, Facebook, and Instagram—and keep watching Marvel.com for more news!
The Hype Box
Can't-miss news and updates from across the Marvel Universe!