Comics
Published November 6, 2019
Absolute Carnage: Every Issue You Need to Read Before the Symbiote Event Is Over
Carnage is sticking around for another month -- here's what you need to read!
Marvel's sinister symbiote event is nearly over, and it's fair to say that Carnage's craziness has taken a toll on the entire Marvel Universe. But there are still a few more issues left in the event -- and more mayhem for Carnage and Crew to cause! Below, see which issues are coming out this month to bring ABSOLUTE CARNAGE to a close.
ABSOLUTE CARNAGE: WEAPON PLUS #1: Written by Jed McKay, Art by Stefano Raffaele, Cover by Skan – on sale now
After one of the pilot missions of the sym-soldier program, Rex Strickland was given a highly classified mission by Nick Fury himself. Where exactly did the ancient symbiote know as the Grendel come from? Decades later, Carnage is on a rampage that will connect him to Knull the symbiote god and only Weapon H can stop him – by picking up where Rex left off!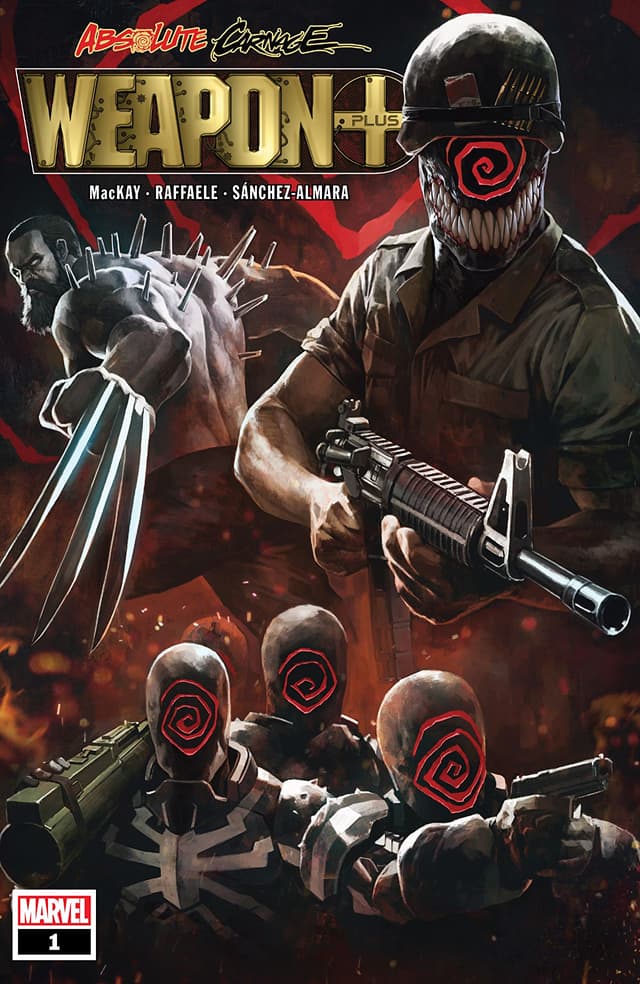 ABSOLUTE CARNAGE #5: Written by Donny Cates, Art/Cover by Ryan Stegman – on sale November 20
Venom and Carnage… to the death!!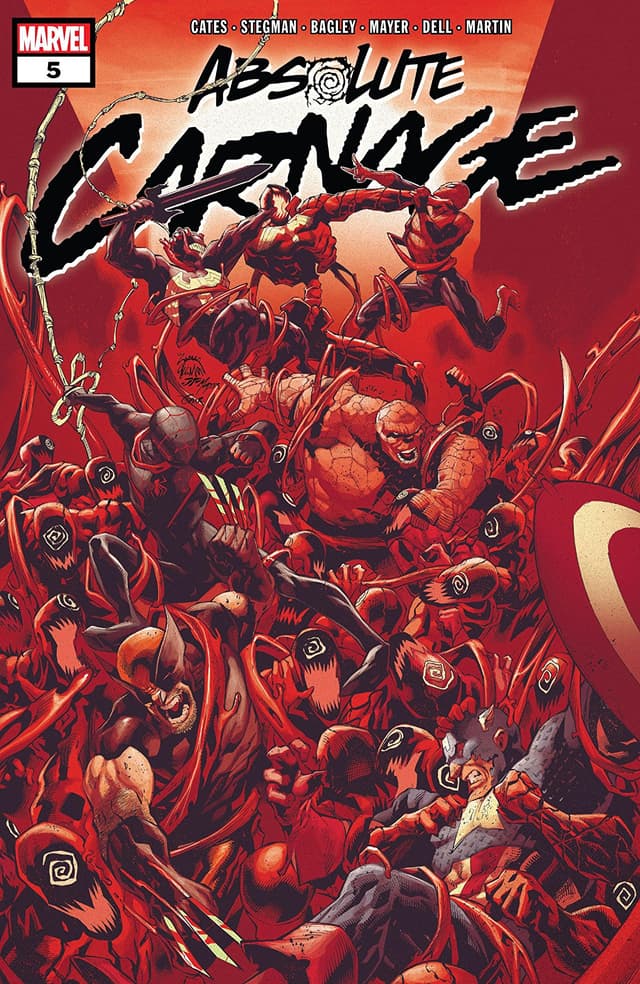 ABSOLUTE CARNAGE: CAPTAIN MARVEL #1: Written by Emily Ryan Lerner, Art by Andrea Broccardo, Cover by David Nakayama – on sale November 20
The latest symbiote host is an unlikely but threatening one: Carol Danvers' very own Chewie! It's Earth's Mightiest Hero against a symbiotic space cat – 'nuff said!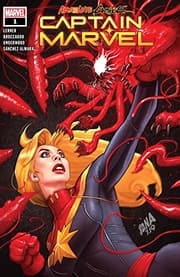 VENOM #20: Written by Donny Cates, Art by Iban Coello and Jose Carlos Silva, Cover by Kyle Hotz – on sale November 27
This is it – the FINAL tie-in to ABSOLUTE CARNAGE! Will Carnage be defeated? Will Knull? Will Eddie find peace? You'll have to read to find out!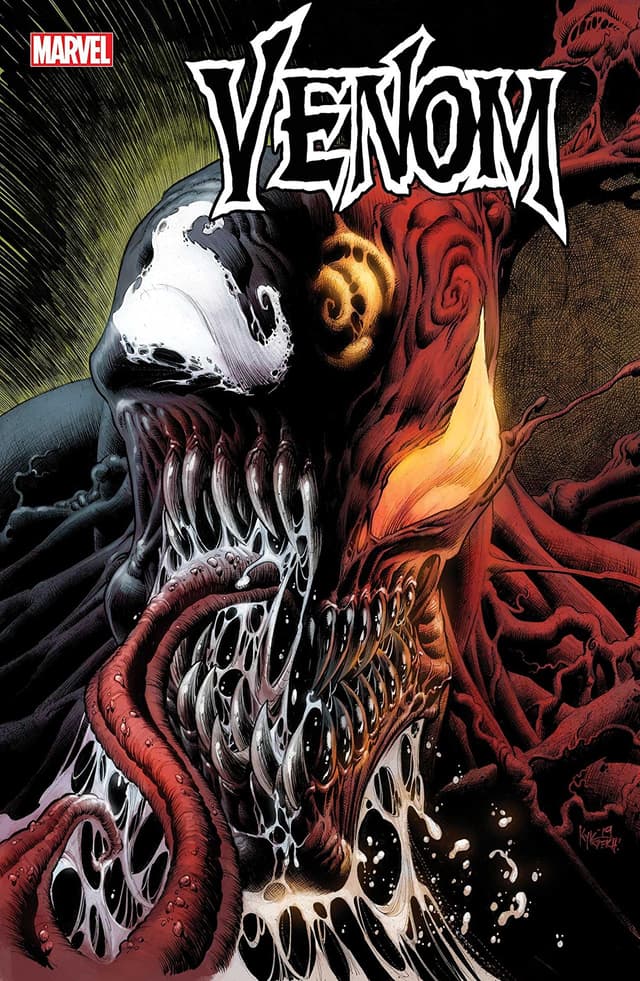 To see the previous months of ABSOLUTE CARNAGE, follow the links below to see titles and links to all the issues from the event:
And that's a wrap on the callus cravings of Carnage... for now! There's sure to be more symbiote hijinx coming to Marvel Comics soon, so stay tuned to Marvel.com for news about all upcoming comic releases!
The Hype Box
Can't-miss news and updates from across the Marvel Universe!