Comics
Published October 1, 2019
'Absolute Carnage': Stay Caught Up in October
The end is near! See every issue leading up to the captivating conclusion of 'Absolute Carnage'!
The end of ABSOLUTE CARNAGE is in sight, but there's still plenty more story to tell about Carnage, Venom, Spider-Man, and everyone else affected by the sinister symbiote! How will it all end? Who will make it out alive? You'll have to read to find out!
Here's every issue you'll need to read to stay caught up with ABSOLUTE CARNAGE in October!
ABSOLUTE CARNAGE: IMMORTAL HULK #1: Written by Al Ewing, Art by Filipe Andrade, Cover by Kyle Hotz – on sale October 2
The body of Thaddeus "Thunderbolt" Ross has been unearthed – and Bruce Banner is worried that someone has taken it for its gamma radiation. But could he cross paths with Carnage while trying to find out the truth?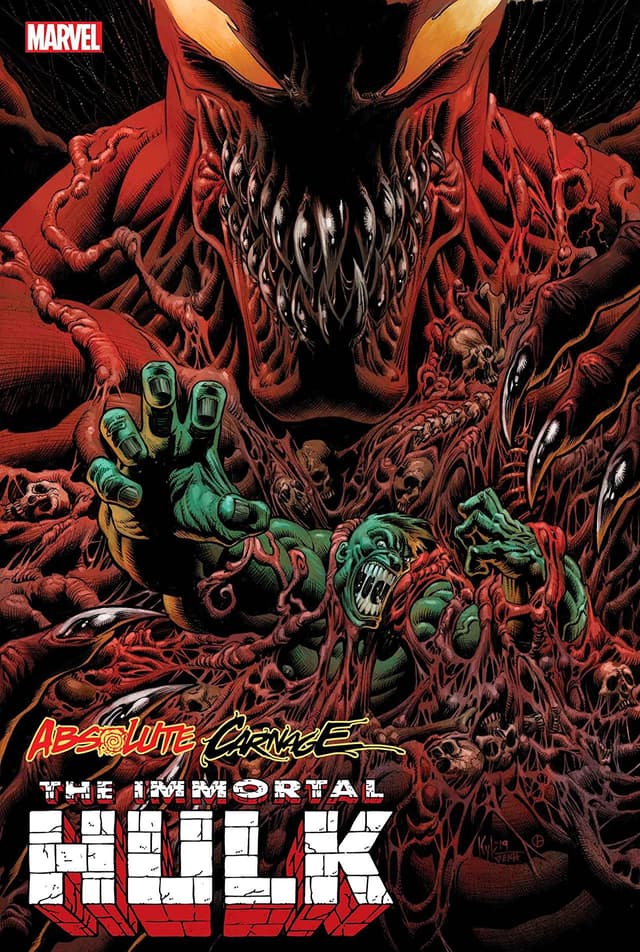 ABSOLUTE CARNAGE: MILES MORALES #3: Written by Saladin Ahmed, Art by Federico Vincentini, Cover by Clayton Crain – on sale October 9
Miles Morales has been taken by the Carnage symbiote – but he must still contend with all the other threats that have risen up throughout Carnage's rampage. All that, and now Silver Sable has shown up! Can Miles use his new connection to the Carnage cult's collective subconscious – or will this connection prove to be more dangerous than Miles could ever imagine?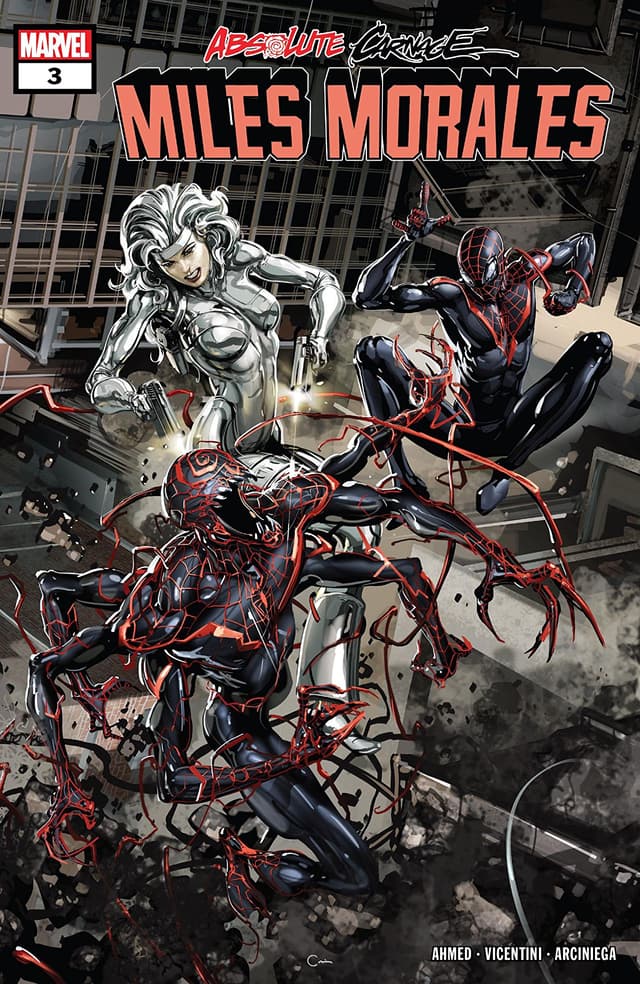 AMAZING SPIDER-MAN #31: Written by Nick Spencer, Art/Cover by Ryan Ottley – on sale October 9
Norman Osborn has always been Peter Parker's – and Spider-Man's – greatest enemy. But in order to stop Carnage from winning, Peter has to save his greatest nemesis.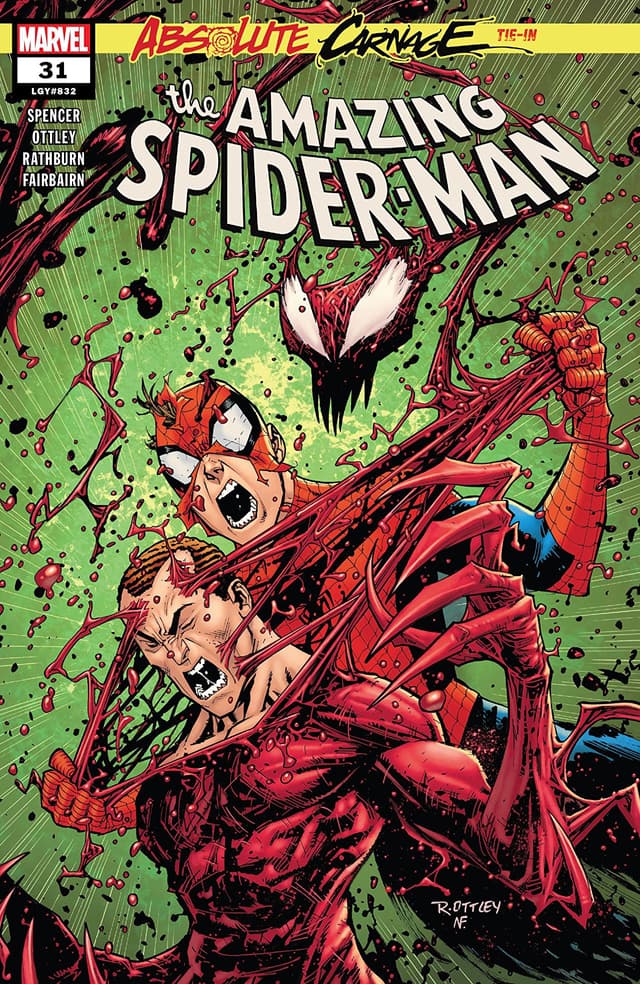 ABSOLUTE CARNAGE #4: Written by Donny Cates, Art/Cover by Ryan Stegman – on sale October 16
After the events of ABSOLUTE CARNAGE #3, Eddie Brock sees no way to beat Carnage than by making the ultimate sacrifice. What can he do now after being beaten down and seeing his closest allies fall?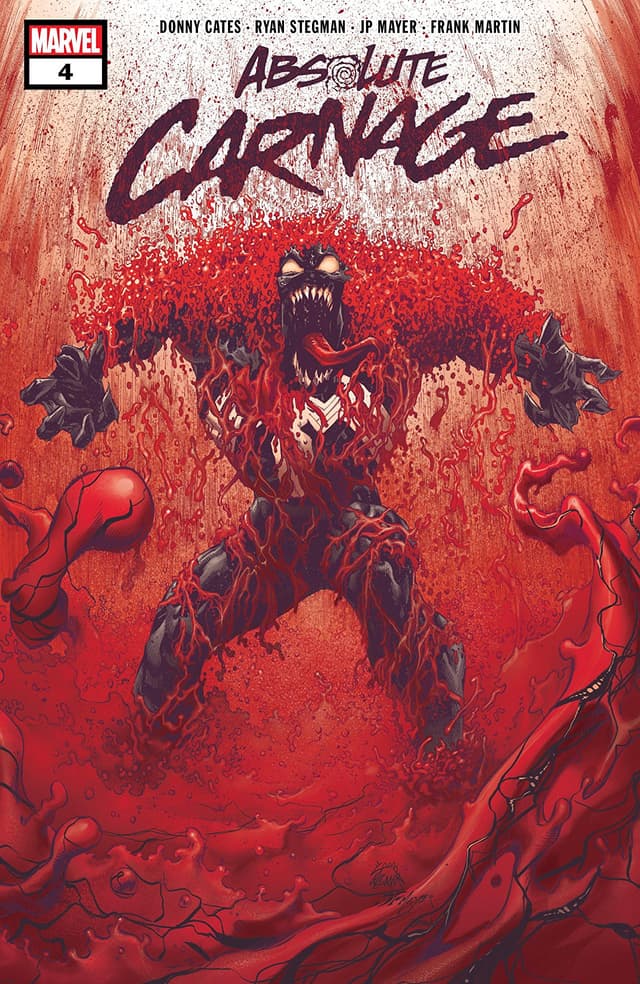 ABSOLUTE CARNAGE: SCREAM #3: Written by Cullen Bunn, Art/Cover by Gerardo Sandoval – on sale October 16
Scream is being psychologically torn apart as Carnage unleashes his infected minions on New York City. It's another round of sibling rivalry between Scream and Carnage, but who will come out on top?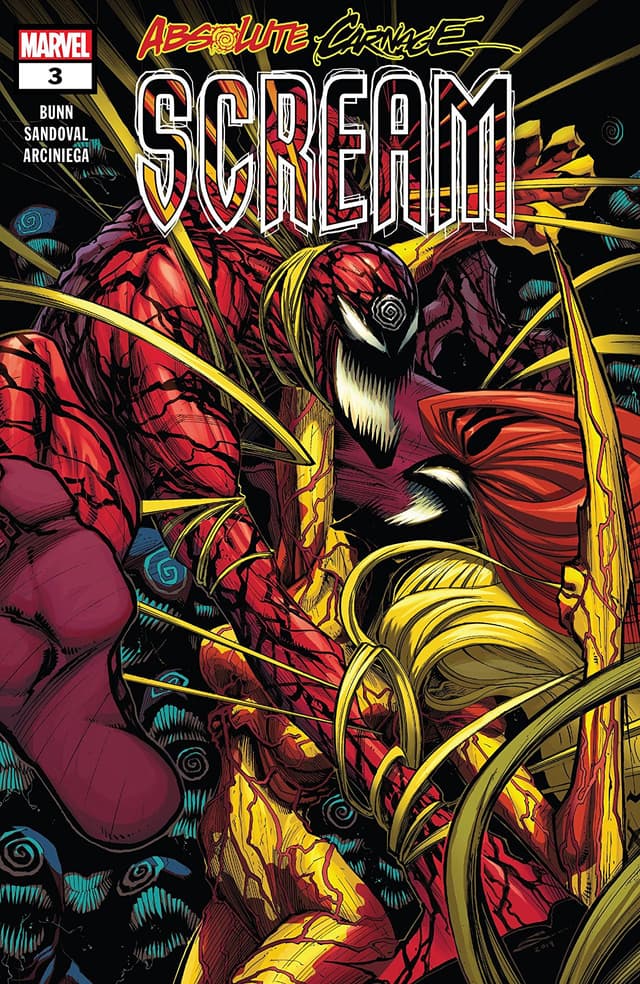 ABSOLUTE CARNAGE VS. DEADPOOL #3: Written by Frank Tieri, Art by Marcelo Ferreira, Cover by Tyler Kirkham – on sale October 16
Deadpool has worn not just one symbiote, but a gaggle of them. (A murder of them? A flock? Choose your own adventure, kids.) This makes him a pretty big target for Carnage… but he'll probably be fine, right?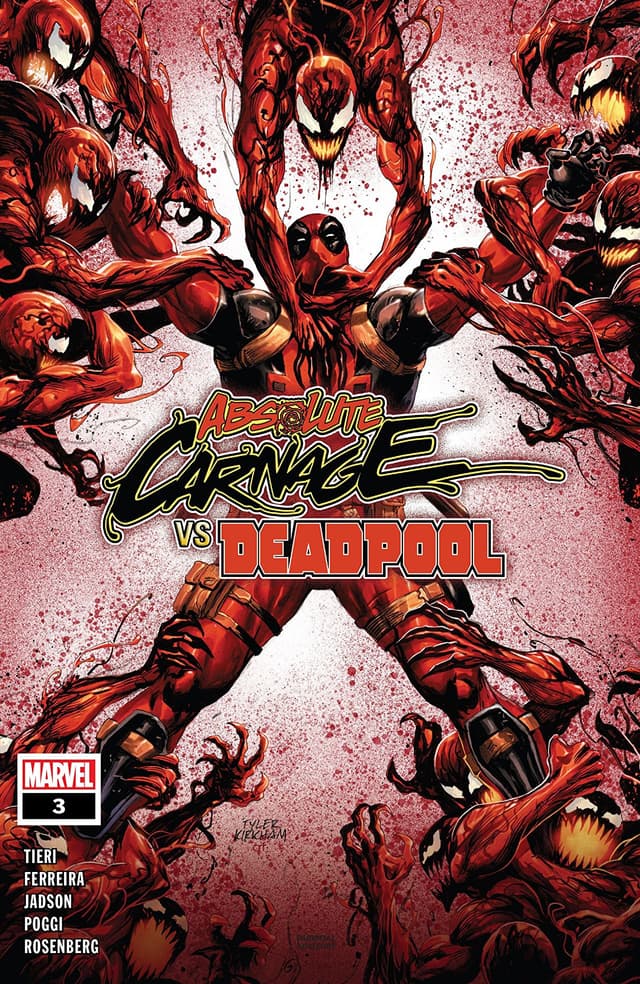 ABSOLUTE CARNAGE: LETHAL PROTECTORS #3: Written by Frank Tieri, Art by Flaviano, Cover by Iban Coello – on sale October 23
Carnage's Doppelganger army has hit New York City while Misty Knight is trapped underneath the city with a bunch of monsters – including an infected Man-Wolf. Can the soul of John Jameson be saved?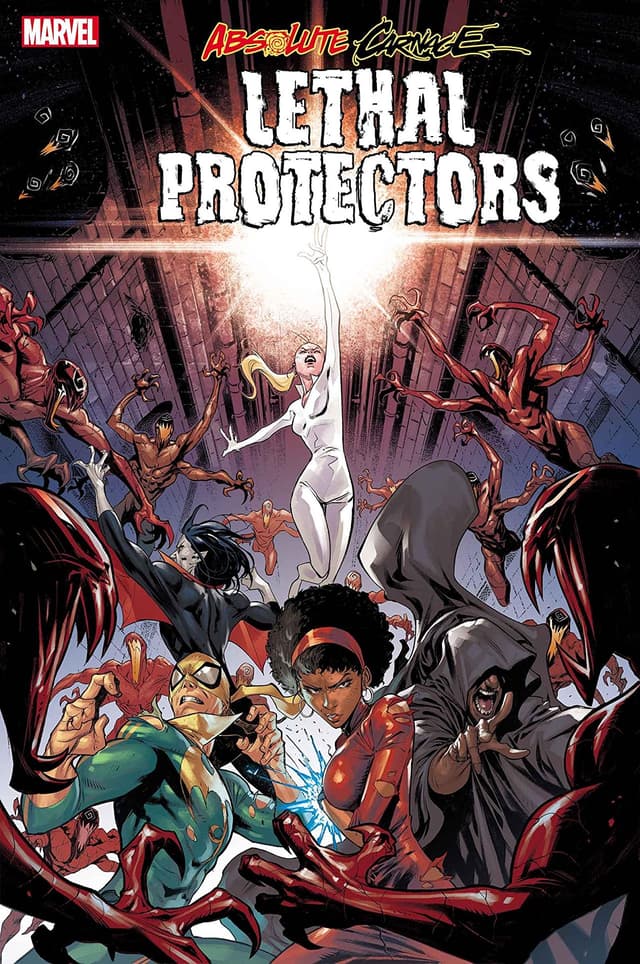 VENOM #19: Written by Donny Cates, Art by Iban Coello, Cover by Kyle Hotz – on sale October 30
Eddie Brock's top priority has been keeping his son Dylan safe – which also means not telling Dylan that he's his father. Now, Dylan is prey for Carnage, and keeping him away from the symbiote is harder than ever. But is there something about Dylan that we don't know?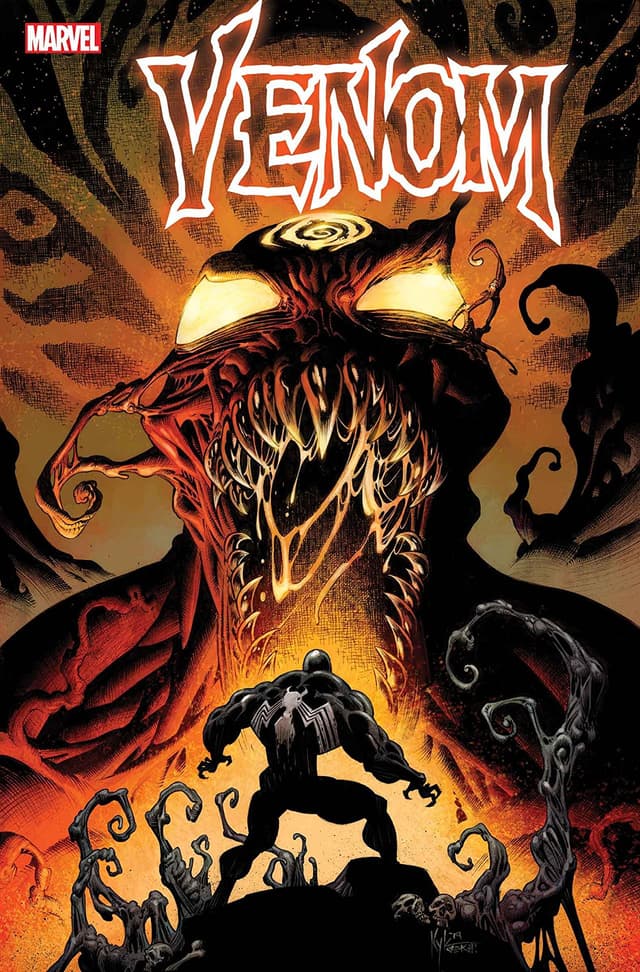 The Hype Box
Can't-miss news and updates from across the Marvel Universe!