Comics
Published August 14, 2019
'Absolute Carnage': Stay Caught Up in August
Absolute Carnage has begun -- here's every comic you need to read this month!
This summer's sinister symbiote event is in full swing! ABSOLUTE CARNAGE #1 opened things up last week with a bang, and the story continues this week with two tie-in issues hitting stands! But that's just the beginning of the massive Marvel mayhem -- there are plenty more issues coming out this month for ABSOLUTE CARNAGE. Here's every issue you'll need to stay on top of Carnage, Venom, Spider-Man, and everyone the evil alien parasite is after!
Absolute Carnage #1: Written by Donny Cates, Art/Cover by Ryan Stegman -- On Sale Now
The thrilling kickoff to ABSOLUTE CARNAGE! Cletus Kasady is back in New York to wreak havoc as Carnage -- he even has the cult of Knull ready to back him up. Eddie Brock knows he has to reunite with Venom in order to stop the Carnage calamity, and he reaches out to Spider-Man for an assist.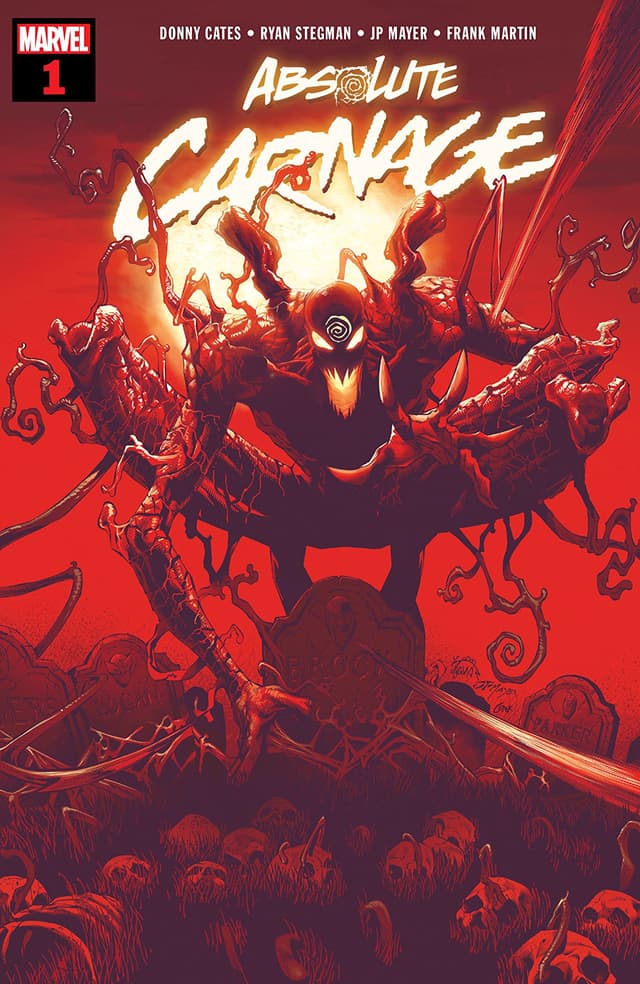 Absolute Carnage: Scream #1: Written by Cullen Bunn, Art/Cover by Gerardo SaNdoval – On Sale Now
Patricia Robertson, former host of the Mania symbiote (a clone of Venom), has been living in fear of symbiotes ever since her experience. But she's also been living with a secret, and with the coming of Carnage, Patricia must take a stand — and will have no choice but to confront her demons head-on!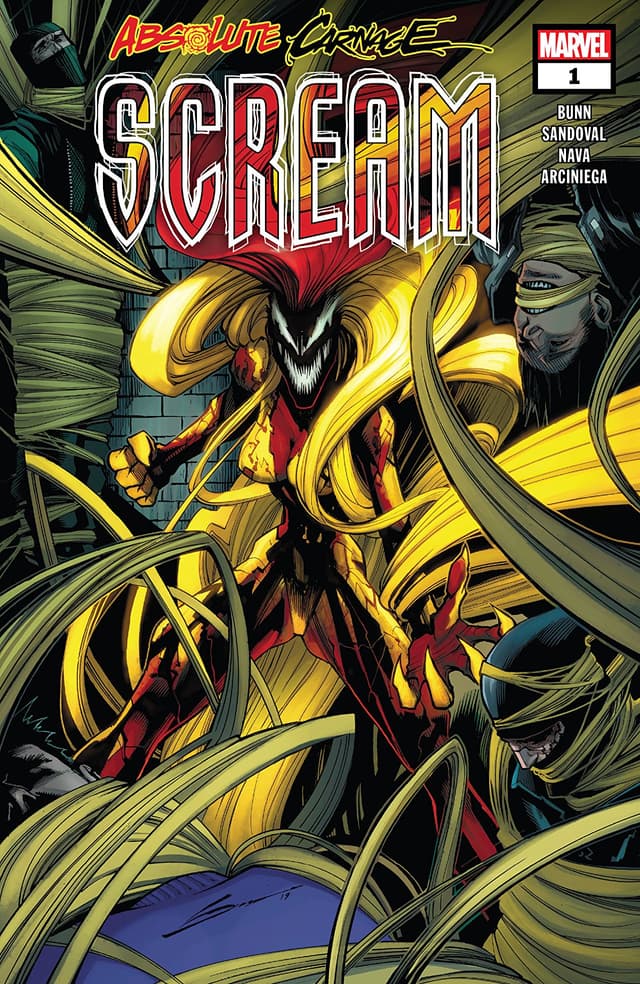 Absolute Carnage: Separation Anxiety #1: Written by Clay McLoed Chapman, Art by Brian Level, Cover by Philip Tan – On Sale Now
Four of the five Life Foundation symbiotes – Riot, Phage, Agony and Lasher – bonded themselves to a single stray dog and started wandering the Midwest while Carnage descended on New York. Who will the symbiotes find, so many miles away?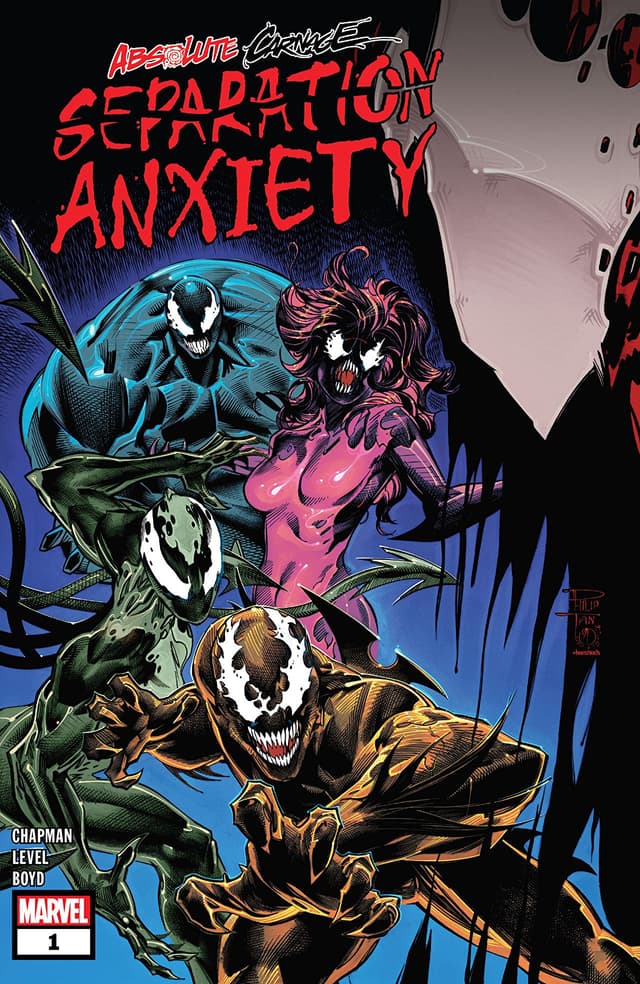 Absolute Carnage vs. Deadpool #1: Written by Frank Tieri, Art by Marcelo Ferreira, Cover by Tyler Kirkham – On Sale August 21
Deadpool picked a heck of a time for self-care. Just when he thought it was safe to check into the Ravencroft Institute, it just so happened that Carnage showed up there at the same time. How do you think group therapy will go?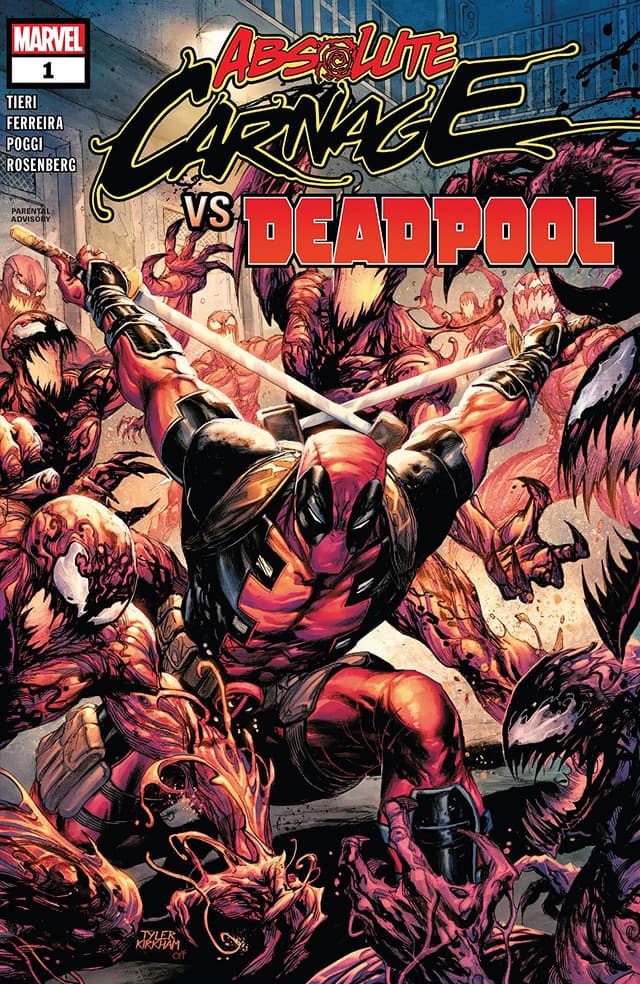 Absolute Carnage #2: Written by Donny Cates, Art/Cover by Ryan Stegman – On Sale August 28
Following the conclusion of ABSOLUTE CARNAGE #1, Spider-Man and Venom are forced to recruit more heroic allies in their struggle to defeat Carnage, putting even more of the Marvel Universe at risk. Worse yet, Carnage's rampage through New York City claims an unexpected piece of collateral damage… and there's nothing Venom or anyone can do to stop it!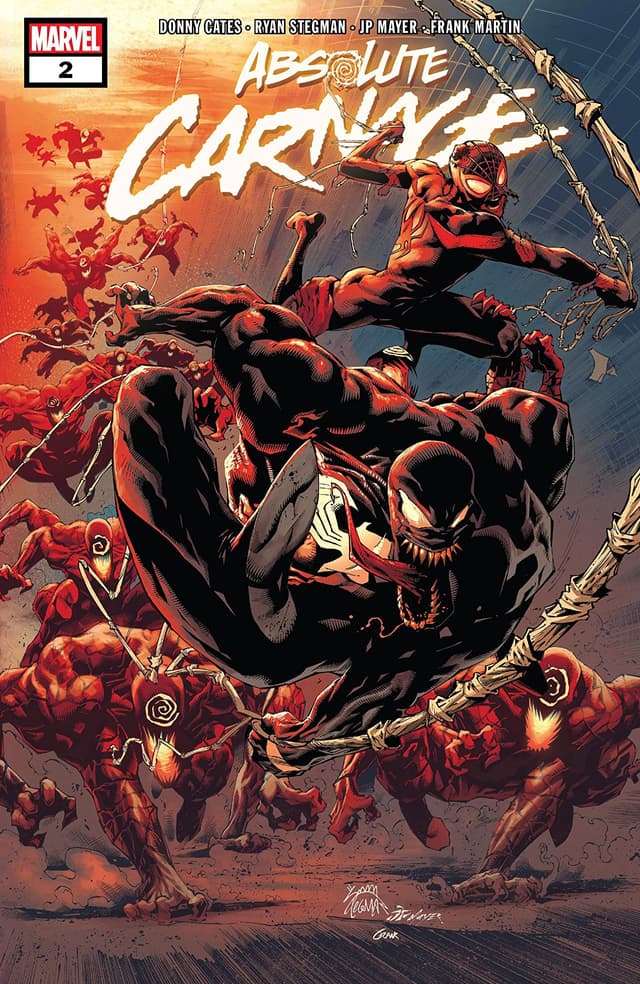 Absolute Carnage: Miles Morales #1: Written by Saladin Ahmed, Art by Federico Vincentini, Cover by Clayton Crain – On Sale August 28
Miles Morales is just going about his merry way until he finds himself squaring off with Mac Gargan AKA the Scorpion AKA a former host of Venom. What will happen now that Miles finds himself face-to-face with one of Carnage's targets AND the cult of Carnage's bloodthirsty acolytes as they swarm New York?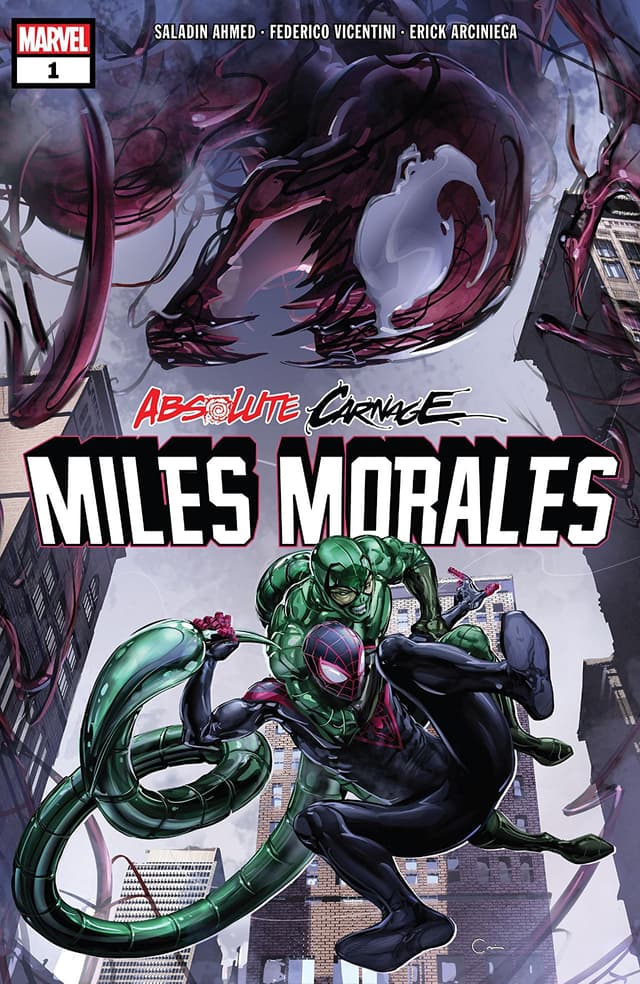 Absolute Carnage: Lethal Protectors #1: Written by Frank Tieri, Art by Flaviano Armentaro, Cover by Bengal – On Sale August 28
The last time we saw John Jameson, he was being recovered from the scene of a massacre in Doverton, Colorado by Misty Knight. Since then, they've both been MIA -- but they're the only ones in the position to stop another fearsome figure from Spider-Man's past!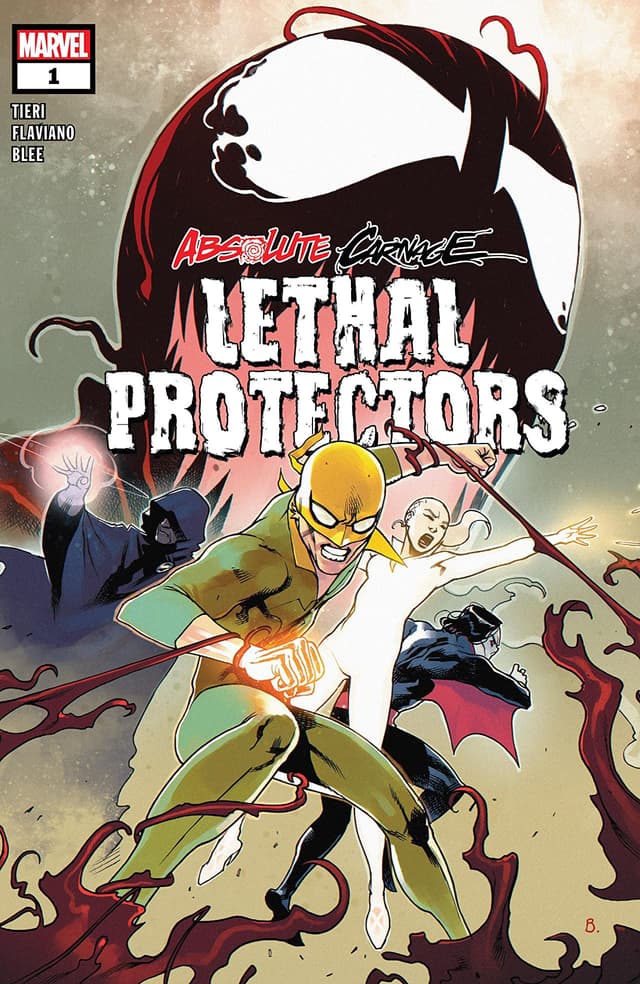 Venom #17: Written by Donny Cates, Art by Iban Coello, Cover by Kyle Hotz – On Sale August 28
Eddie Brock is doing his best to keep his son Dylan out of danger as Carnage looms ahead and he once again becomes Venom. How far will he go to keep Dylan safe?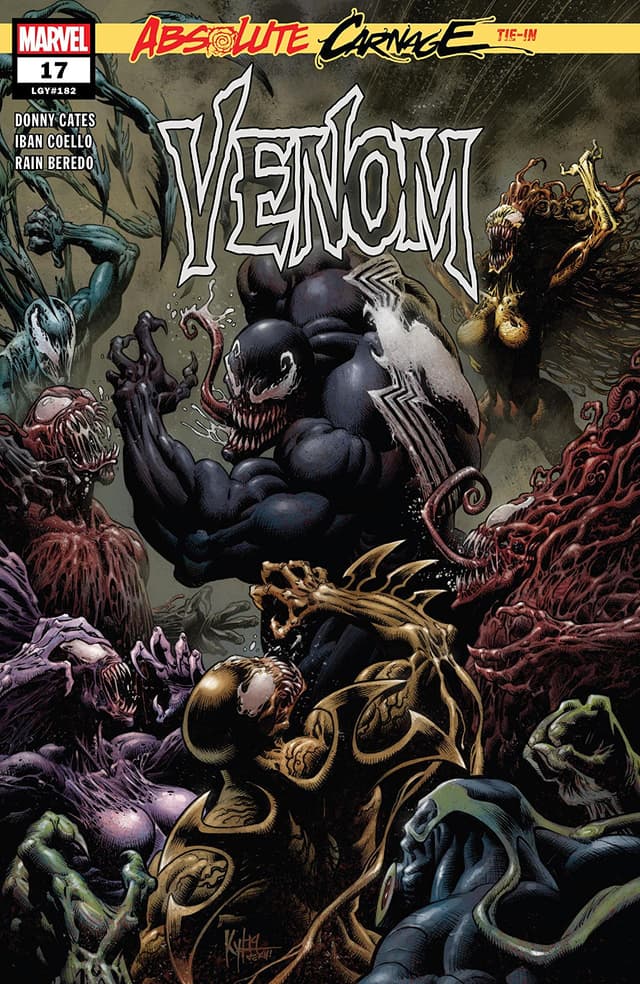 The Hype Box
Can't-miss news and updates from across the Marvel Universe!