Comics
Published February 26, 2021
Alex Simmons on the History of Black Panther
A friend of Billy Graham and Don McGregor, comics creator and author Alex Simmons reflects on the story, and the people, who redefined Black Panther.
Have you tried Marvel Unlimited yet? It's your all-access pass to over 28,000 Marvel comics, available at your fingertips. Sign up now to get 50% off your first month.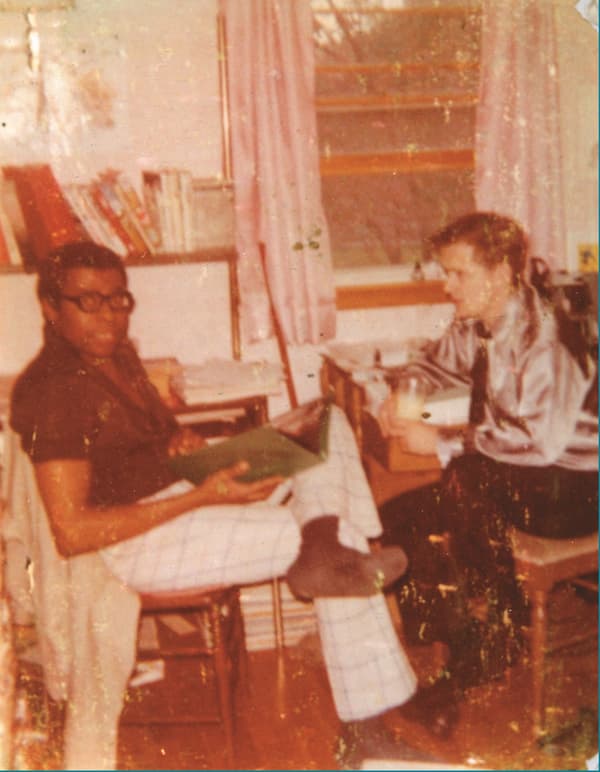 Since his 1966 debut in the pages of FANTASTIC FOUR (1961) #52 by Stan Lee and Jack Kirby, King T'Challa, better known as the Black Panther, has been breaking down boundaries in comics and pop culture. The first mainstream Super Hero of African descent, Black Panther would be a popular guest star for the Fantastic Four as well as a member of the title team in AVENGERS for over a decade. But it wasn't until 1973's JUNGLE ACTION #6 that T'Challa gained the solo spotlight.
Over the course of 13 consecutive issues in JUNGLE ACTION, writer Don McGregor along with artists Rich Buckler, Gil Kane, and Billy Graham constructed "Panther's Rage," largely considered to be the first serialized "graphic novel" in comics. The story explored T'Challa's Wakanda with a significant role for American-born love interest Monica Lynne, plus introduced readers to Erik Killmonger for the first time.
Following the conclusion of "Panther's Rage," McGregor and Graham would go on to produce "Panther vs. the Klan," a bold story pitting Marvel's most prominent Black hero against the infamous hate group. Again, this tale made history, addressing critical social issues and treading on ground previously considered out of bounds for comics.
Graham represents a fascinating figure in the history of comics as one of the less heralded pillars in Black Panther's identity. An accomplished actor, playwright, and award-winning set designer, he occupied rarified space in the 1960s as Art Director of Warren Publishing. In the '70s, Graham left his mark on Marvel, illustrating not only JUNGLE ACTION, but helping to launch Luke Cage into his HERO FOR HIRE ongoing.
An award-winning comic book creator as well as the co-author of Black Panther Psychology: Hidden Kingdoms, Alex Simmons had a front row seat for "Panther's Rage" as a friend and contemporary of Graham and McGregor. We spoke to Simmons about his experiences with Black Panther, as well as his memories surrounding these creators and their landmark work.
Why were Don McGregor and Billy Graham such a potent team on Black Panther?
AS: The answer to this question is that they cared. Don cared about the stories he was telling and the people he was writing about. Don spent time with people of color. Not just me and not just Billy, and then he went home to a white existence.
Billy lived the life some of us only read about. He'd been seen as the only Black artist in a particular office or field at the time. He was still one of the few Black professional artists in comic books. He cared about his people. Billy loved life and he fought for a particular quality of life. He judged people by their actions and not necessarily by their words. And he cared about his friends. Don cared passionately about his friends. You put those two people together and you wind up with a hell of a story both in real life and in their work.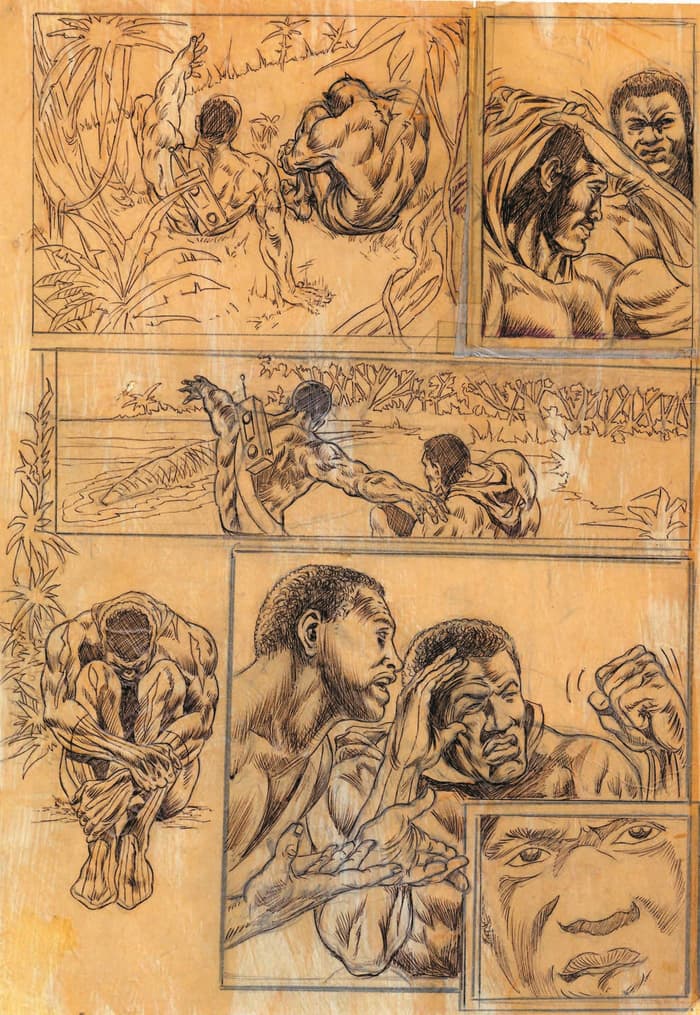 What is your background and history with the character of Black Panther?
Honestly, I don't remember the first time I became a fan of Black Panther. But I do remember seeing him in an issue of the FANTASTIC FOUR. He had joined them in the Baxter Building and there was a conversation going on between him, Reed Richards, and Sue Storm. And somehow Wyatt Wingfoot, a Native American character that was active in the FF storyline at that time, was also involved in the tale. 
Now honestly I don't remember the story. But I do remember being fascinated by this Black character in a major comic book series. Even though it wasn't his book, being in this all black costume, and having the same name as a political group that existed at that time [in] 1966...
I'm not particularly political. Meaning I don't think about politics and social issues every time I inhale and exhale. I was even that way back when I was 14 or so and social change was all around me. It was a time of protest for Civil Rights and equal rights and the U.S. involvement in the Vietnam War. In many ways the United States was facing its identity and clashing with itself on a grand scale. There I was in the middle of that trying to figure out who I was as a boy, and as a Black teen growing up with a mom and no dad.
So the Black Panther character, this warrior king Super Hero, was a major discovery for me personally, not necessarily as a political figure standing up for all Black people or all Black males. I just saw him and enjoyed it and was fascinated by it and wanted more.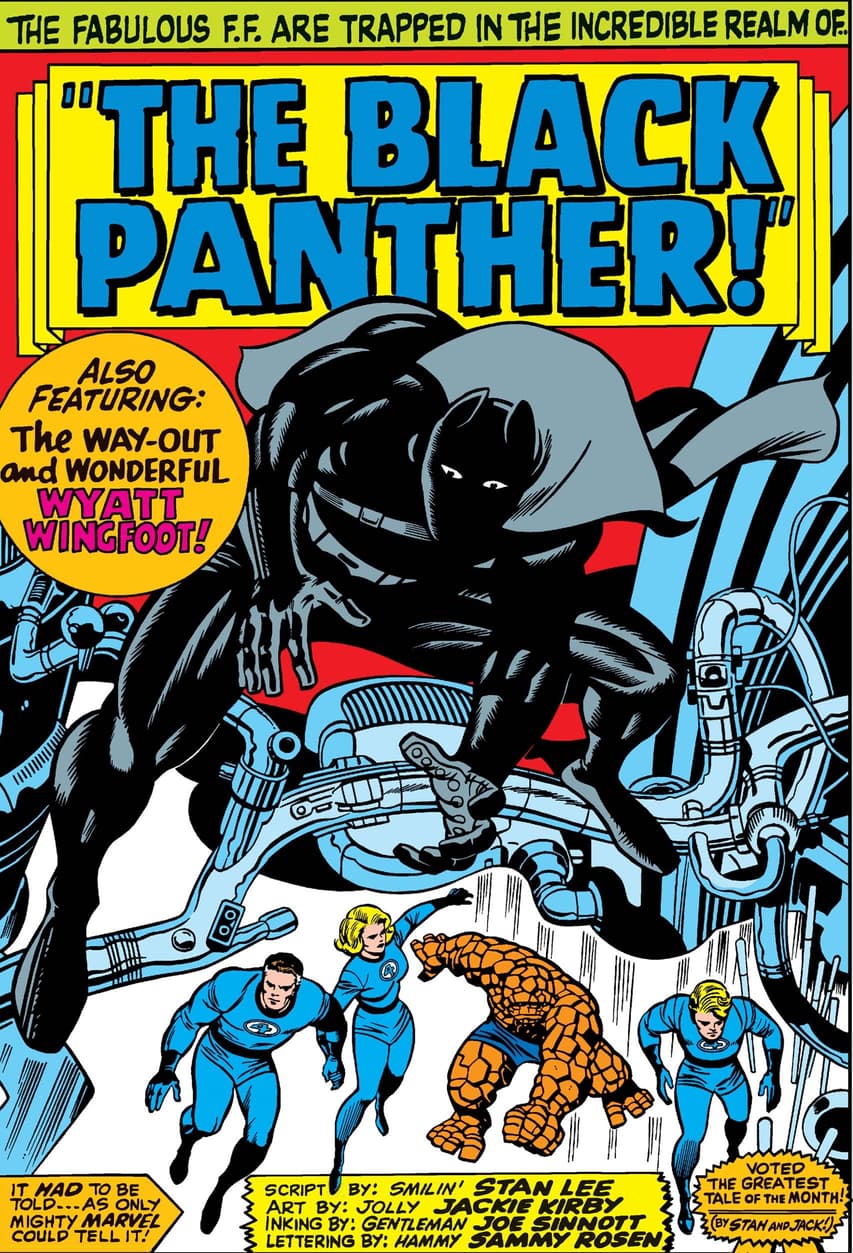 Did you play any role in the JUNGLE ACTION run with Don McGregor?
My one artistic involvement in that series was limited to helping finish the schematic of the Palace.
Don and I were great friends by that time in 1976. We had even worked on some independent projects together. But when he got this assignment to write a Black Panther series, Don knew he had to see the kingdom of Wakanda as a real geologic location. He had to know the position of the palace, the Vibranium mines, and every other aspect of that land so that he could represent it properly in every story.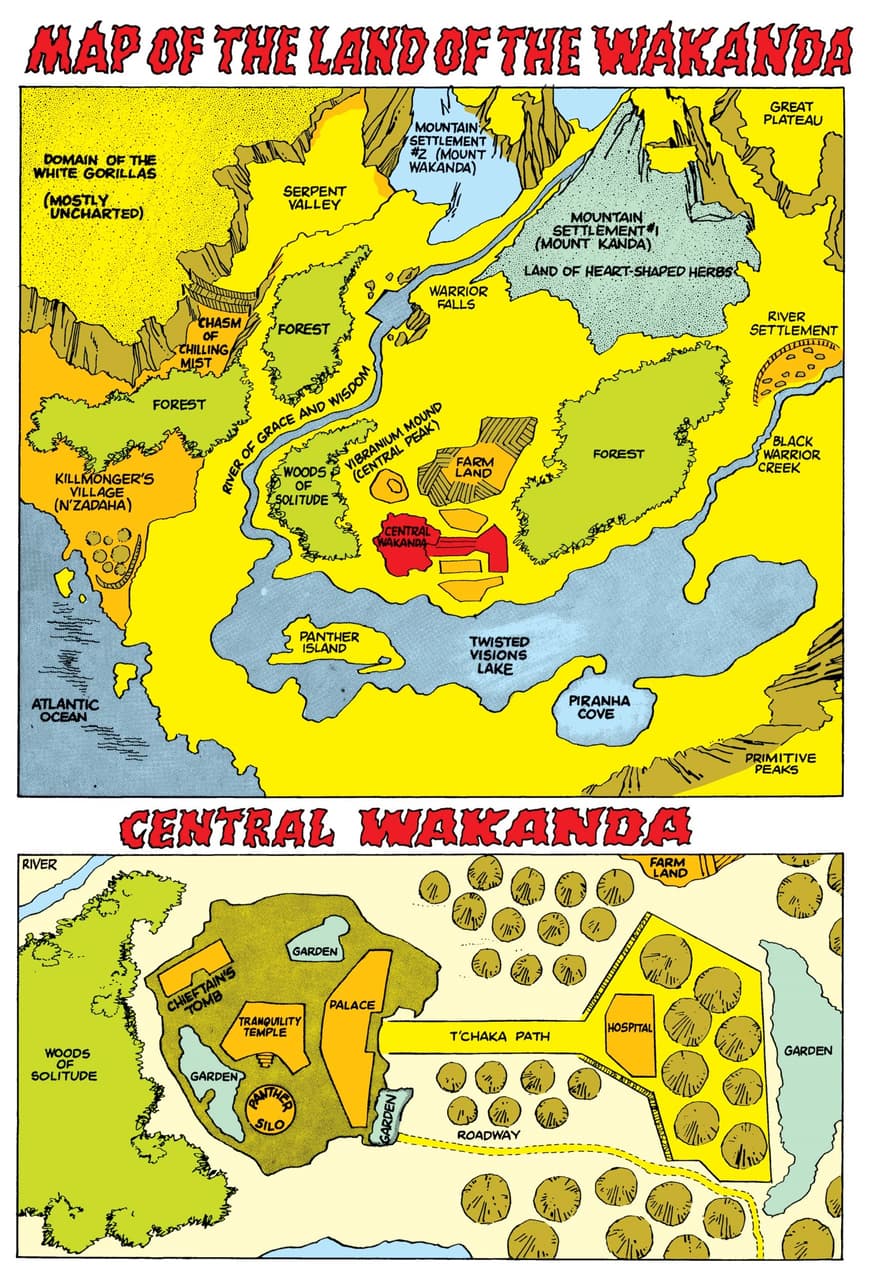 What was your relationship like with Billy Graham as well as Don?
Buckler was great on the book, but I was especially thrilled when Billy Graham joined the series for two reasons: One, the lush artwork that he created just took Black Panther to another level. Two: Well, let me set up a little backstory on the relationships [between] Don, Billy, and me.
I met Don McGregor at Phil Seuling's New York Comic Con in 1969. I was in my last year of high school and I believe Don was about 20 or 21. We met in the hotel room of a particular artist, whose name I'll mention in a moment. 
This artist had invited a number of people to come up there and hang out while he told great stories from his experience. He did this while performing a remarkable series of magic tricks. This incredible individual was Jim Steranko. I want you to understand that this room was packed with people and I happened to be sitting next to Don and his wife. We were all watching Jim do his thing. But somehow we got to exchanging some thoughts, and the next thing we both knew we were talking like we were the only two people there. 
We talked about comics and films and TV shows, and all these things that we were creatively fans of. Let's face it—we loved our heroes saving people in distress, which was part of what made up our imagination, our lives, and our code. 
A year later Don and I are at another Phil Seuling Comic Con, but this time we had a comic book project that we'd just worked on together. This was the first ever issue of DETECTIVES INCORPORATED, the series that Don created and wrote, and has since produced more stories with some really spectacular artists. 
But at that time I was his artist and had Illustrated and printed the first issue in Rhode Island, stapled them together, and we brought them to Comic Con that year to show off the books.
And we sat in on a panel for a publishing company called Warren Publications. They did a series of black-and-white comic magazines such as Creepy, and Eerie, and Vampirella. To name a few.
You can't put the two of us anywhere and expect normality to reign. James Warren was on the panel and he talked afterwards and I approached him. We were talking, and at some point we open our big mouths and inserted both our feet and said something playfully teasing about this artist that they had at Warren Publications. Warren saw a great opportunity to fry our butts, called over the artist and said, "Well, say that to his face." That artist was Billy Graham, possibly one of the few if not the only Black artists working in comic books at that time. Certainly he was the only Black art director in comics.
Rather than punch us both out, the four of us wound up joking and talking. We went out to eat together and over the next few months Don, Billy, and I became good friends. 
There are a thousand and one wonderfully outrageous buddy stories I could tell you about Don and Billy and I hanging out in Harlem, in the West Village of Manhattan, and on the road from New York to Rhode Island. But you don't have enough time in your [article] for that. So here I'll simply say that my being there and watching all of this come together and sometimes having the opportunity to discuss aspects of the stories with Don or Billy or both... those were some of the most exciting times I had in those years.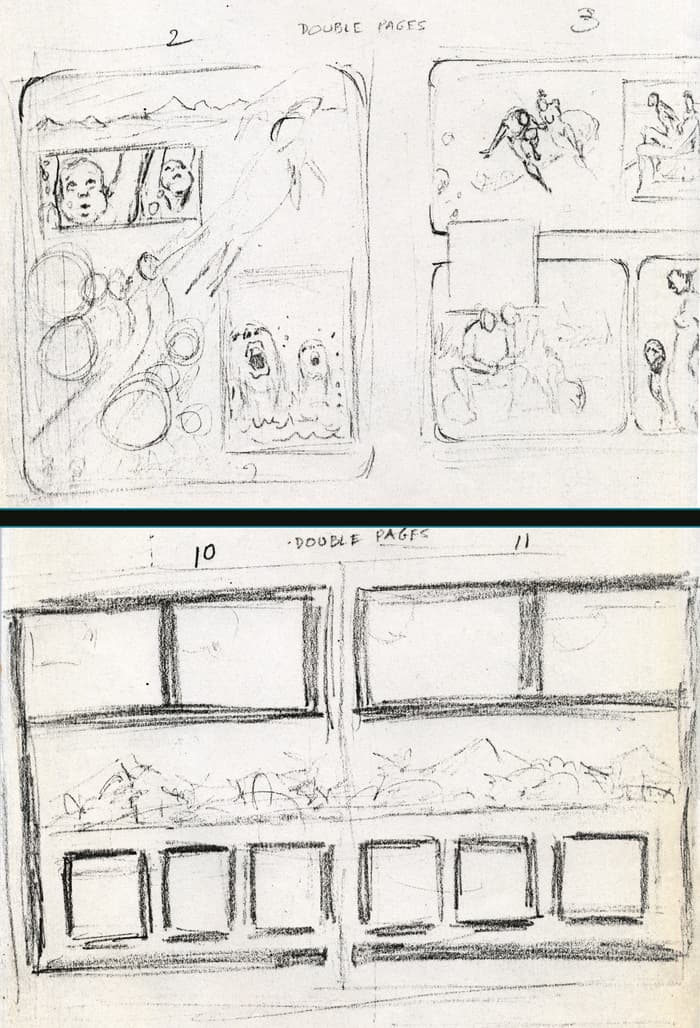 Why is T'Challa such a seminal and enduring character?
It seems like I've answered this question 100 times over the years, and I don't know that I've said exactly the same thing any two times. Why do I think the Black Panther is such an enduring character? Simply put he's fascinating, dynamic, awe-inspiring, and unique in several ways. Over the many decades we've seen stories of Super Heroes who are aliens or of this Earth. You can go back through literary fiction a 100 years or more and find stories of kings from Europe and from fantastic worlds and fictional worlds and alien worlds. And yes, some African kings and queens have been mentioned, but seldom have they been brought into a situation where their land is rich in minerals, superior in technology, brilliant in education, environmental and scientific awareness, with a multi-generational lineage of strength, integrity and isolationism rather than conquest. And almost never has that king or queen [been a] Super Hero who has then ventured out into the rest of the world and fought against or alongside some of the greatest powers on the planet. That in and of itself is unique.
T'Challa, the Black Panther, is not bombastic. He is not ego-driven, maniacal or misogynistic. He is ethical, and vulnerable, and committed to his people and to a code moral or otherwise. He will sacrifice himself for the greater good. These are admirable traits in anyone, and yes they existed in Black people throughout history, but the population of this planet has been systematically starved of such images. Up until this character appeared in popular fiction one had to dig deep into family tales and specifically generated publications for Blacks and African Americans to find anything about characters like this.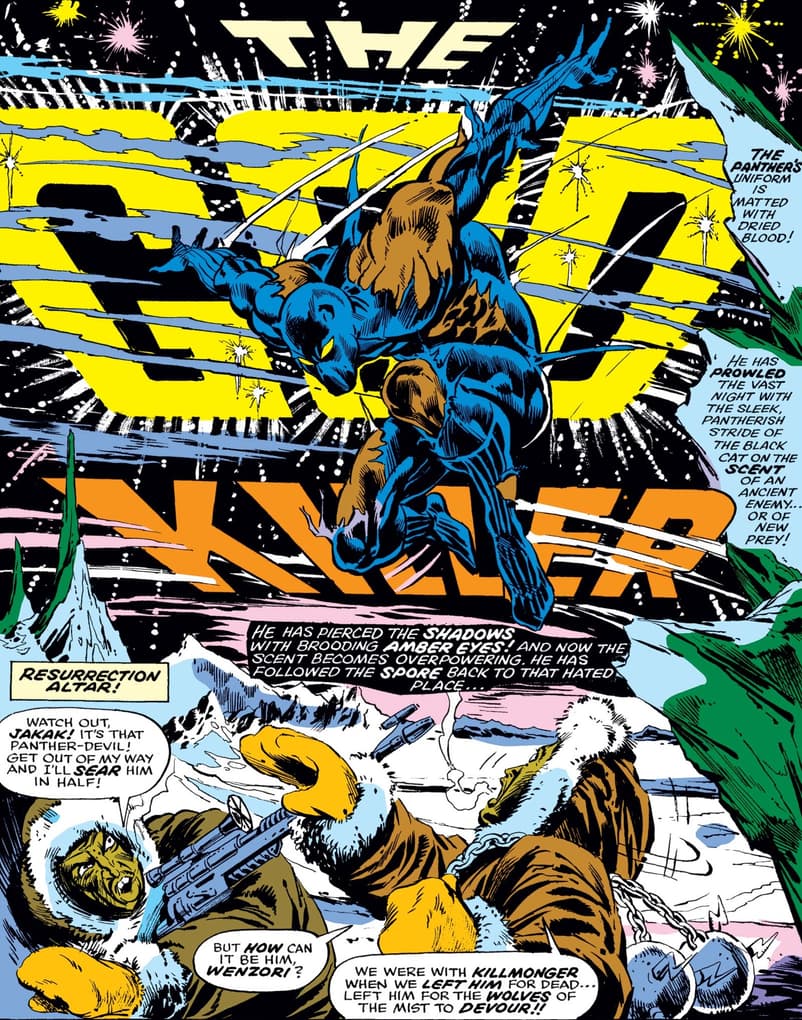 What is the legacy of this work?
You have to understand that Don doing "Panther's Rage" the way he did was unique—it was not the every issue norm. And so it stood out for a number of reasons, not the least of them being it's about a Black hero in a predominantly Black world. No "Sheena" running around in leotards with blond hair and blue eyes telling the dark skin folks what to do. In the 1970s that was still amazing.
What is your favorite moment from "Panther's Rage"?
It's more the fact that the story is so genuine and multi-leveled that appeals to me. From the Black Panther against Killmonger and Cadaver, to Monica Lynne, an African American woman trying to deal with the attitudes being shown to her by the Africans in Wakanda. People in this story respond like people. But they're people in an extremely extraordinary circumstance. It's science fiction and fantasy all over the place except where the characters are dealing with one another as human beings. Love, hate, honor, mistrust, twisted loyalties, fear, envy and revenge—these are all human characteristics and traits that we as people can identify with. And that's what I enjoyed the most about "Panther's Rage." It was a comic book series that I could read like one of the best novels. And that was a gift at that time.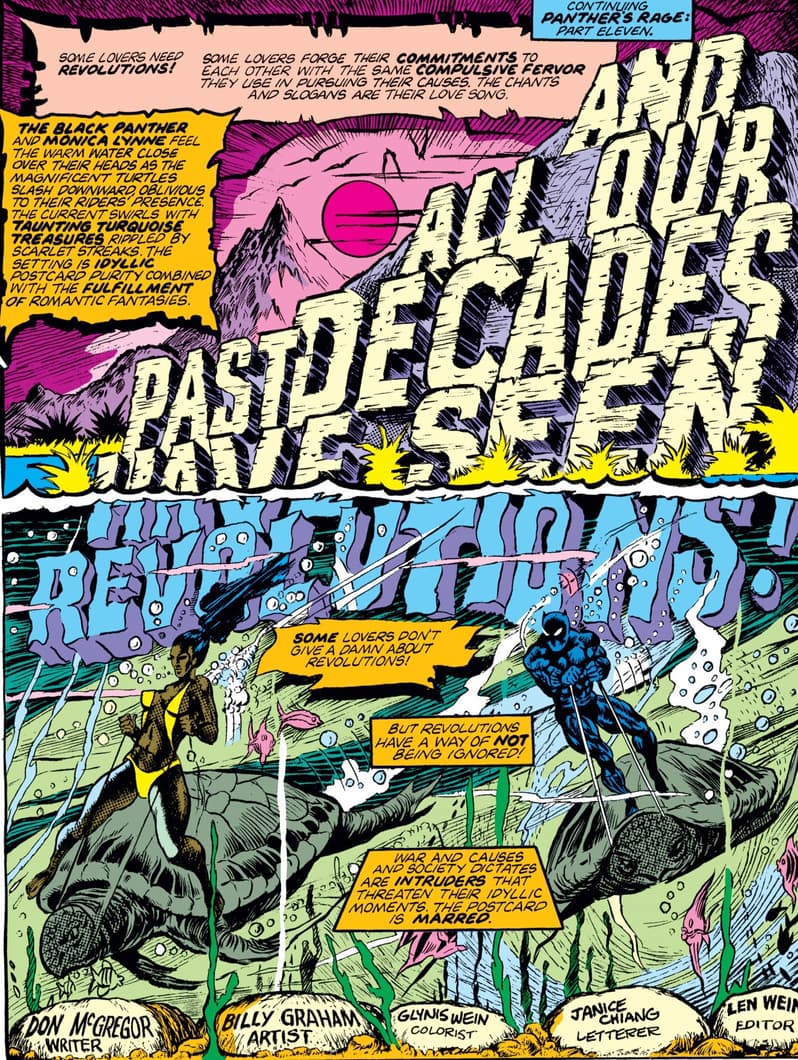 Read the full run of "Panther's Rage" in JUNGLE ACTION #6-24, available on Marvel Unlimited.
Follow Marvel Unlimited on Twitter and Facebook to stay tuned in to weekly announcements, articles, and more, all at @MarvelUnlimited. Follow us today to join the conversation with thousands of fellow fans, and let us know what you're reading!
The Hype Box
Can't-miss news and updates from across the Marvel Universe!