Comics
Published December 22, 2022
What Did Peter Do? 'Amazing Spider-Man' Writer Zeb Wells Teases the Big Reveal
Writer Zeb Wells looks ahead to 'The Amazing Spider-Man' #21 and #22, which will unravel the mystery that opened the series.
Ever since THE AMAZING SPIDER-MAN (2022) launched in April, one question has haunted the series: What did Peter Parker do? His friends and allies want nothing to do with him; Aunt May is disappointed in him. Worse still, Mary Jane won't even speak to him—and it all ties back to a mysterious incident that took place a few months before the debut issue. Now, 21 issues later, writer Zeb Wells and artist John Romita Jr. are getting ready to reveal it all.
Speaking to Marvel.com, Wells unpacked Peter's dark journey through the series so far. He broke down Peter's outlook on love, as well as Mary Jane's reaction to the incident. He looked ahead to THE AMAZING SPIDER-MAN (2022) #21, which will begin to unravel the events that set Peter down this path, and shared an unusual fact about the villain who appears on Romita's cover of THE AMAZING SPIDER-MAN (2022) #22. He also teased a Spider-Space Suit, discussed his experience working with Romita, and more.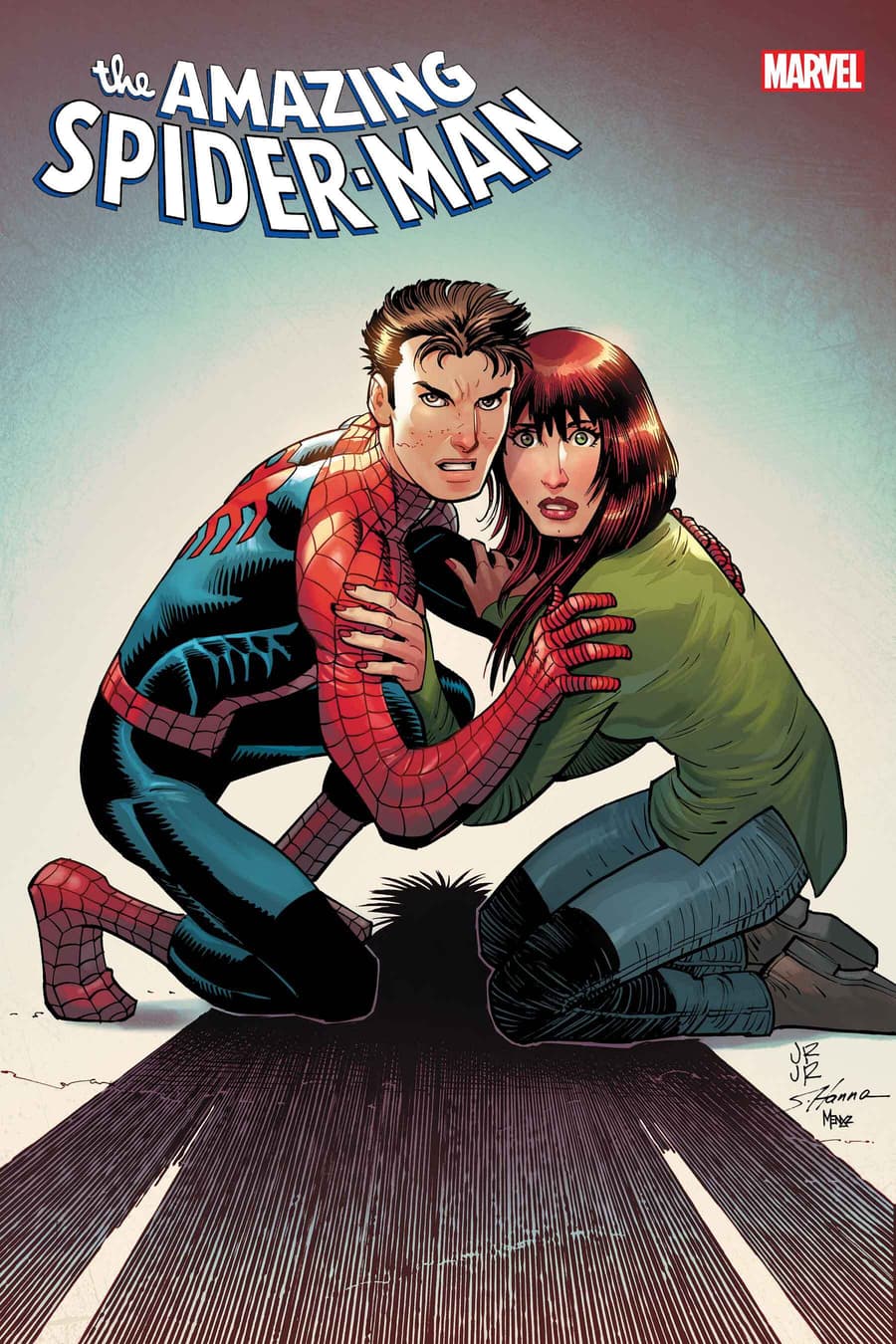 MARVEL.COM: Your AMAZING SPIDER-MAN run makes it clear that Peter Parker has a lot to answer for – but we don't know what the question is, even 20 issues later. What led you to structure the book around the mystery in this way? What did that pacing allow you to do with the story, that perhaps you couldn't have if you revealed the answers at the end of the first arc?
ZEB WELLS: We went back and forth a lot and even thought about revealing it all in issue 6, but we kept thinking of stories we wanted to tell before the big reveal.
MARVEL.COM: Spider-Man has always had that ol' Parker luck, but he feels particularly downtrodden in this story. How did you approach the balance between his current situation and the zippy, quippy Wall-Crawler we all know and love?
ZEB WELLS: There's no better way to explore and test Peter's humor and resolve than by throwing the kitchen sink at him. His quips work best when they're a distraction from the tougher things happening in his life. I didn't want to lose the humor, but I wanted to juxtapose it with some darkness.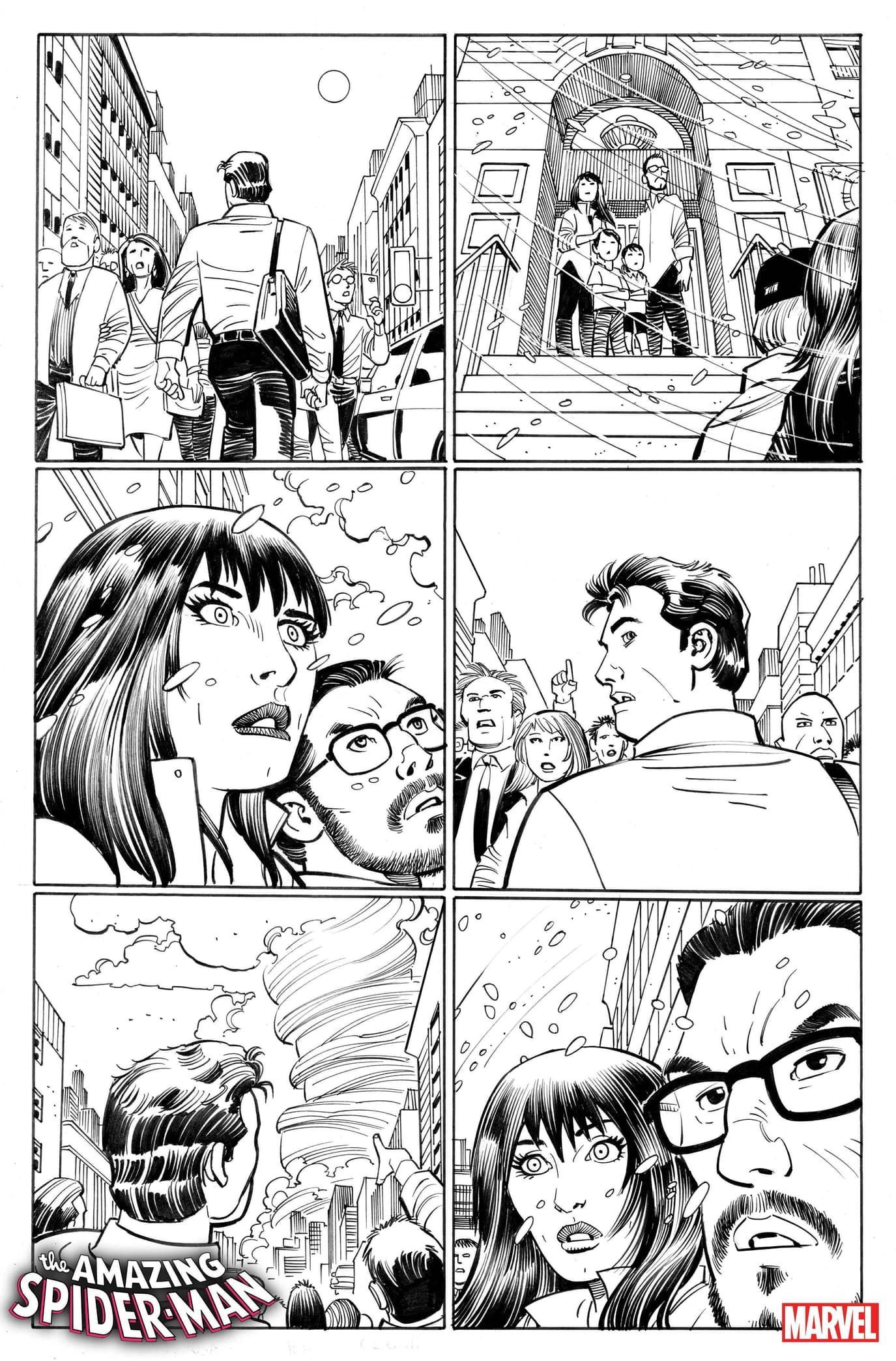 MARVEL.COM: Just how surprised do you think (or hope) readers will be when they find out what Peter did? Why?
ZEB WELLS: My hope is that it's surprising, but understandable. We put him in a tough spot and hopefully readers will be asking what they would have done in that situation.
MARVEL.COM: A lot of this mystery has centered around Peter's fallout with MJ. What inspired you to involve MJ in this way? What should MJ's reaction to the incident tell us about it?
ZEB WELLS: Just as we're putting Peter through the ringer, we wanted to explore MJ through that lens as well. Apply some pressure and see what she's made of. We know how much Peter and MJ care about each other, so for them to be torn apart we know something BIG happened.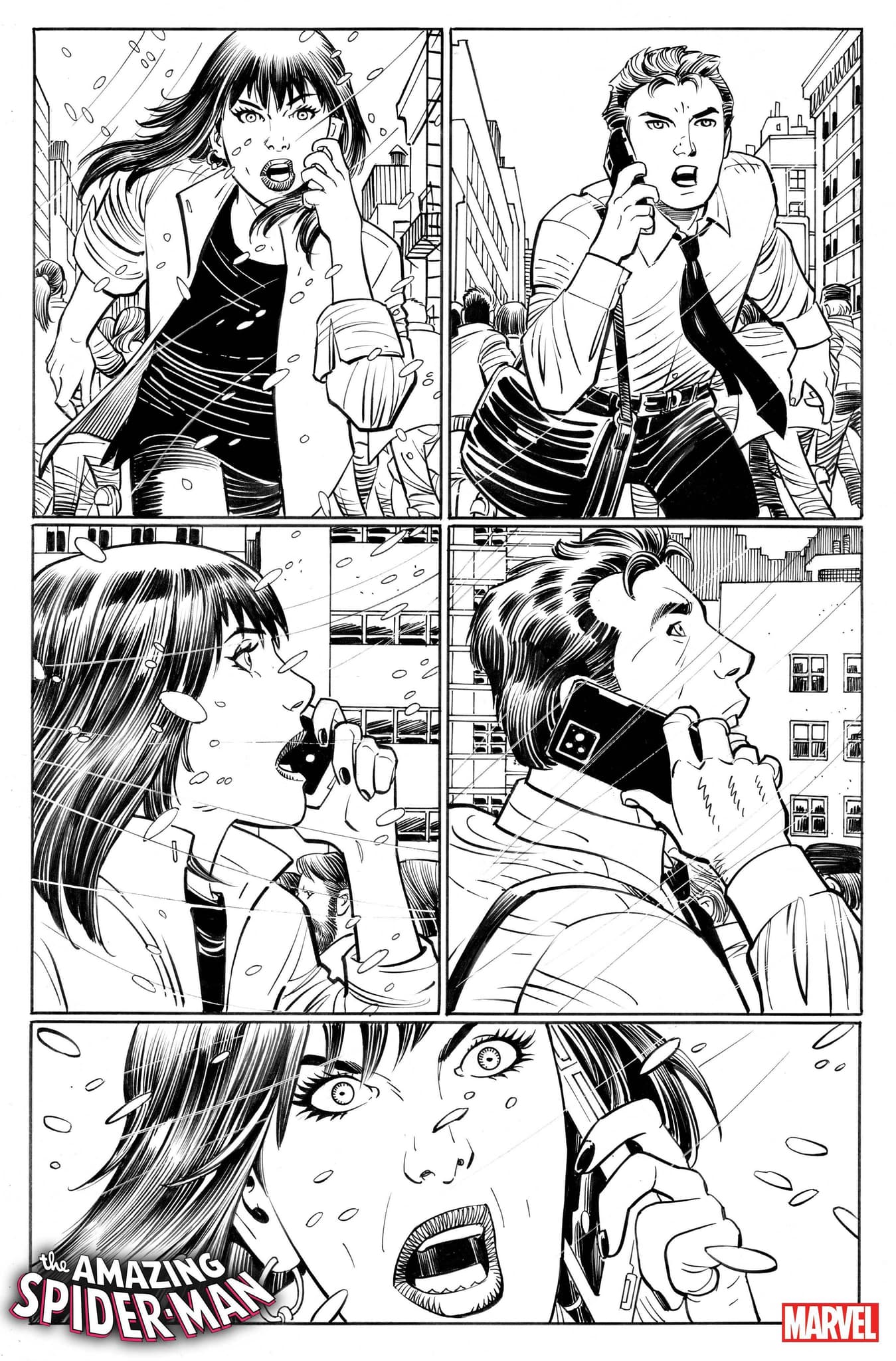 MARVEL.COM: What makes Black Cat a better fit for Peter, at least for the purposes of this story?
ZEB WELLS: They've always had a natural affection for each other, and Felicia is drawn to Peter's more dangerous side. So this situation would naturally bring the two closer.
MARVEL.COM: What can you tease about the scary looking gentleman who appears on the cover to AMAZING SPIDER-MAN #22?
ZEB WELLS: He loves math!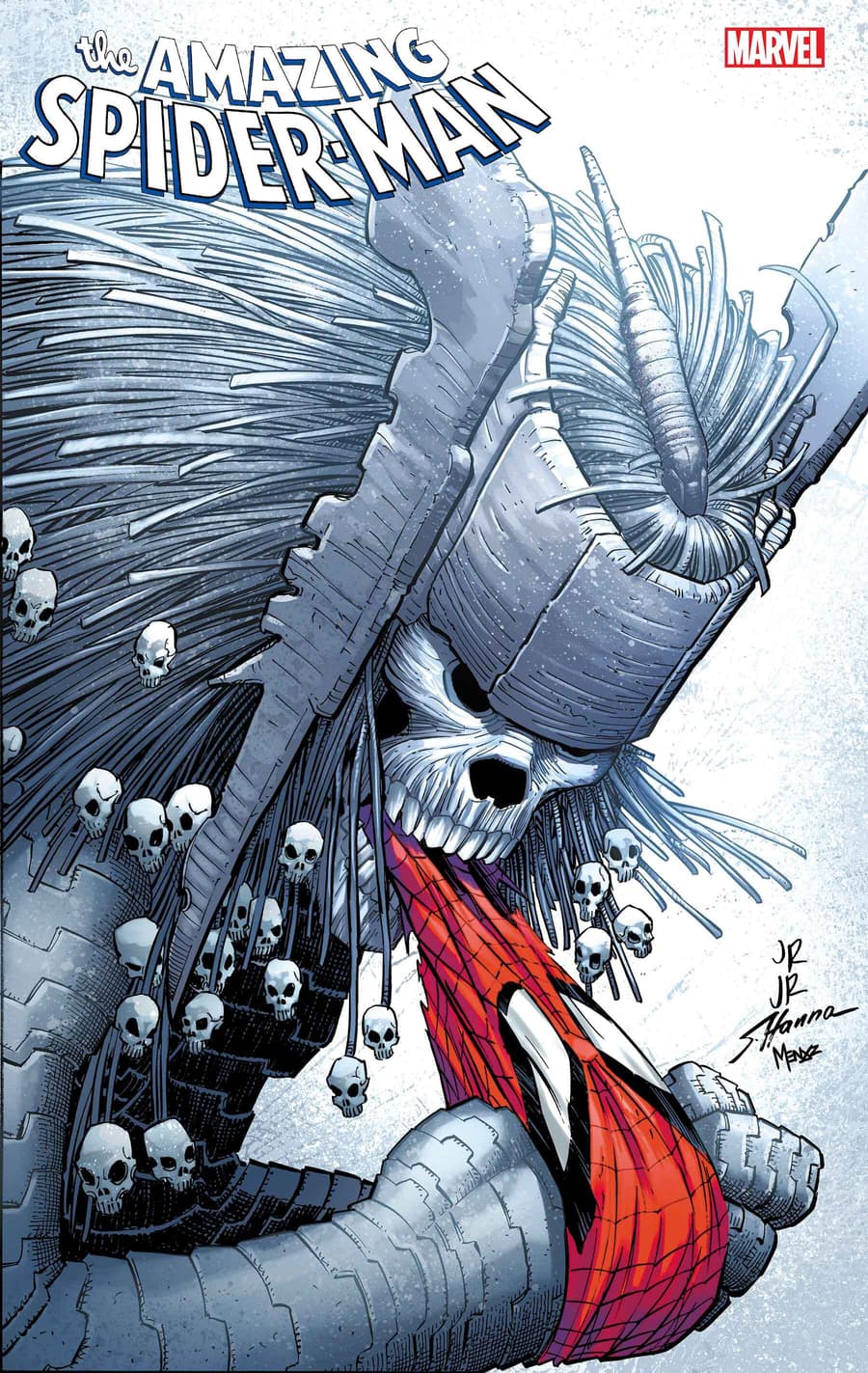 MARVEL.COM: Tell me a little about working with John Romita Jr. and what he has brought to this book, particularly in this arc.
ZEB WELLS: When you work with JRJR, you are working with someone who has complete mastery over his craft. There is nothing you can write that he can't do—and he SELLS it.  I am enjoying every second of it, because I will never have it this good again.
MARVEL.COM: What are you most excited for readers to see in this arc?
ZEB WELLS: Oh, there is so much! I'll leave everyone with a little tease...SPIDER-SPACE SUIT!
You can grab these comics and more digitally or at your favorite local comic book shop. Be sure to ask your local shop about their current business policies to observe social distancing or other services they may offer, including holding or creating pull lists, curbside pick-ups, special deliveries, and other options to accommodate. Find and support your local comic book shop at ComicShopLocator.com or by visiting Marvel.com/LoveComicShops.
For digital comics, all purchases in the Marvel Comics app can be read on iPhone®, iPad® and select Android™ devices! Our smart-paneling feature provides an intuitive reader experience, ideal for all types of mobile device and tablet users! Download the app on iOS and Android now!
The Hype Box
Can't-miss news and updates from across the Marvel Universe!