Comics
Published July 21, 2020
An Inside Look at 'Captain America/Black Panther: Flags of Our Fathers'
We talk with Reginald Hudlin and Denys Cowan on the making of this series. Read it for free on Marvel Unlimited.
Wrapping up our look at the Marvel career of Denys Cowan, this week we focus on CAPTAIN AMERICA/BLACK PANTHER: FLAGS OF OUR FATHERS, a four-issue limited series you can currently read for FREE on Marvel Unlimited!
In the early '90s, Reginald Hudlin first encountered Denys Cowan, by then a celebrated artist off his work on projects ranging from DEATHLOK to THE QUESTION. Riding high off his own success of writing and directing the 1990 hit House Party, the future President of Black Entertainment Television recalls this first meeting:
"It had to be around the founding of Milestone [Media]," says Hudlin, referring to the landmark comic imprint that Cowan helped found alongside Dwayne McDuffie, Michael Davis, and Derek T. Dingle. "I was a fan of the work of each of the creators, and loved that they were teaming up to start a company. They actually asked if I wanted to join them, but I had just made House Party and thought I should solidify my movie career before I started branching off into new fields. I remember sitting on the desks of their offices, hearing great stories, like the time when Clarence Thomas called their offices as a fan. And talking about creators who were hating on them for being successful. I told them don't worry about the haters, time will tell the story. And it did."
The idea of working in comics stuck with Hudlin, and the prospect of collaborating on something Cowan could help bring to life remained a long term goal of both men. In 2005, Reggie made his debut as a writer on BLACK PANTHER, and after an influential three-year run on the book, the writer wanted to make sure he wrapped his stint by scripting something for his friend.
"Denys is an amazing artist, so having him is just a good look, period," reflects Reggie. "And he always does something unexpected. I remember one of his character explorations [for Black Panther] where he drew the collar on the cap really tall, sort of Doctor Strange style. It was brilliant. Made the character mysterious, kind of reinvented but not going too far."
Working with his editor Axel Alonso, Hudlin conceived the concept that would become CAPTAIN AMERICA/BLACK PANTHER: FLAGS OF OUR FATHER, a flashback tale set during World War II that saw Steve Rogers and the Howling Commandos visit Wakanda for the first time and encounter our Panther's predecessor in the form of T'Challa's grandfather.
[RELATED: Black Panther and Captain America's Shared History]
"It was a lot of fun to do," says Cowan of the project, in which he drew the standout title characters as well as Nick Fury and his crew, plus the villainous Red Skull. Paired with the potent inks of fellow industry legend Klaus Janson as well as vibrant colors from Pete Pantazis, the visuals Denys provided would resonate in terms of both action and pathos.
Hudlin considered CAPTAIN AMERICA/BLACK PANTHER an important story to tell and a suitable sendoff to his time in Wakanda: "Both characters represent the ideals of their nation. Captain America stands for the best of the United States, and Black Panther symbolizes the greatness of all of Africa. More than their physical prowess, their moral compass is what makes them natural leaders."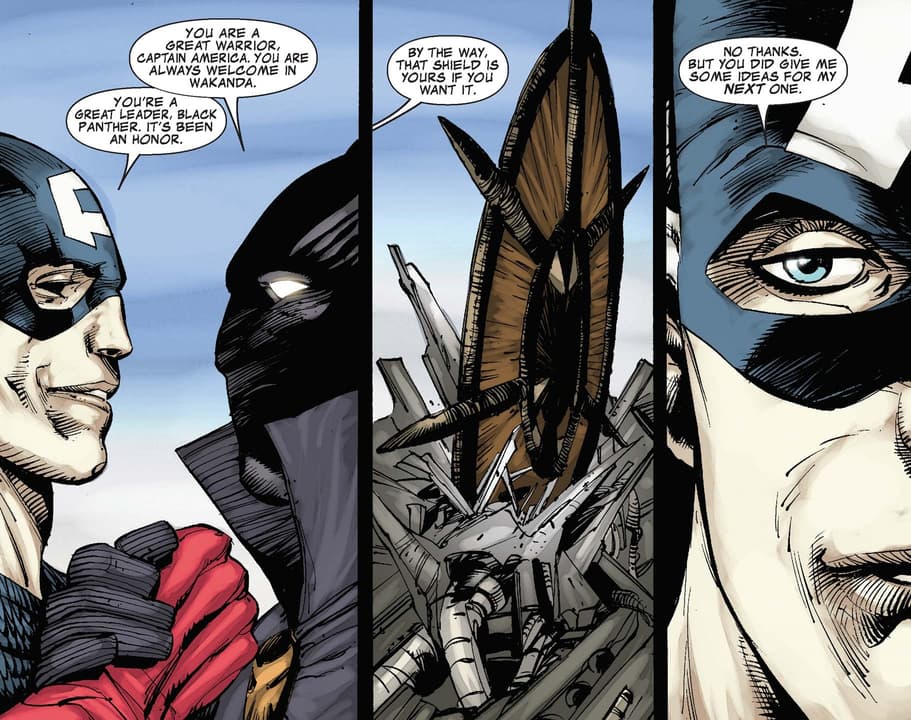 "Seeing each of them through the eyes of Gabe Jones, an African American soldier serving with Sgt. Fury and the Howling Commandos, felt like a natural story that needed to be told. And folks are still reading it!"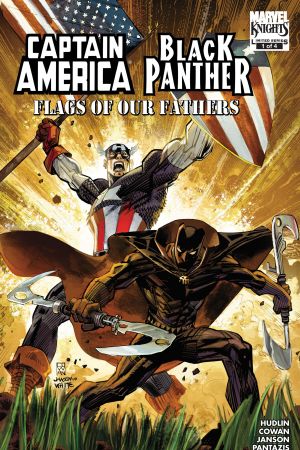 Captain America/Black Panther: Flags of Our Fathers (2010) #1
published

added to marvel unlimited

colorist (cover)

writer

inker

inker (cover)

penciler

penciler (cover)

letterer

colorist
What is Marvel Unlimited?
Make sure you join the ranks of those reading CAPTAIN AMERICA/BLACK PANTHER: FLAGS OF OUR FATHERS by heading over to Marvel Unlimited right now!
Looking for more classic arcs and Marvel must-reads you can read for FREE? Read online here, or download or update the Marvel Unlimited app for iOS or Android at the Apple or Google Play app stores today.
For more of Marvel's greatest comic books in print, please reach out to your local comic book shop to ask about services they may offer, including holding or creating pull lists, curbside pick-ups, special deliveries and other options to accommodate. Find and support your local comic book shop at http://comicshoplocator.com.
The Hype Box
Can't-miss news and updates from across the Marvel Universe!