Comics
Published July 8, 2020
Denys Cowan's Marvel Origins
We spotlight the legendary artist's legacy in comics and entertainment. Read a handful of Cowan's stories for free today.
For the past four decades, Denys Cowan has been a celebrated voice in comic books as a skilled artist, a force of innovation, and a tireless advocate for creatively pushing the envelope. This month on marvel.com, we celebrate the career of Denys Cowan with spotlights on some of his seminal Marvel work with a look back at his unparalleled journey!
It's December of 1980 and in the front half of PETER PARKER, THE SPECTACULAR SPIDER-MAN (1976) #49, writer Roger Stern and artist Jim Mooney pit the Wall-Crawler against the fearsome Smuggler. However, for our purposes today, we focus on the back-up story in this issue, also written by Stern, featuring the original White Tiger, Hector Ayala, and drawn by a relative rookie named Denys Cowan.
"It was nerve-racking," exclaims Cowan of his initial effort at the House of Ideas, an assignment he got only months into his fledgling run as a professional comic book artist. "I sweated out the whole thing."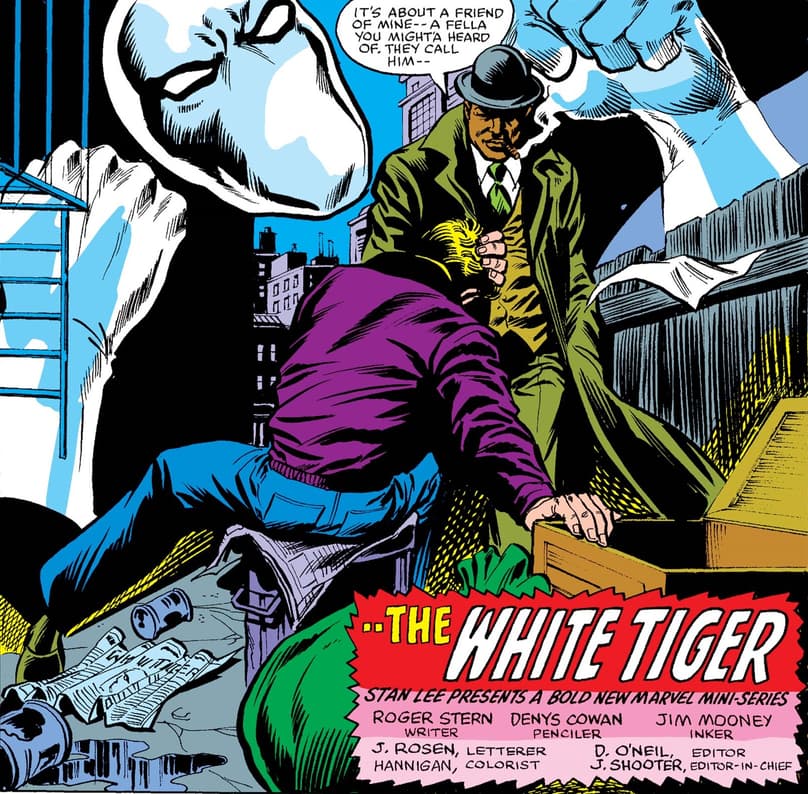 From these beginnings, a master storyteller would emerge. This short story marked the fulfillment of a longtime goal for Cowan, who first encountered the Marvel Universe as a third-grader when best friend and future collaborator Derek T. Dingle handed him the Jack Kirby-illustrated FANTASTIC FOUR (1961) #52. Kirby would prove an early inspiration for the aspiring artist, alongside other heavyweights including John and Sal Buscema, John Romita Sr., Gil Kane, Ron Wilson, Keith Pollard, Arvell Jones, and Rich Buckler.
Cowan would work sporadically for Marvel throughout the '80s, most notably drawing several issues of POWER MAN AND IRON FIST (1978) as well as providing art for the 1988 BLACK PANTHER limited series written by Peter B. Gillis. Luke Cage and T'Challa would be the first prominent Black characters the illustrator helped to shape, but not the last.
"From almost the beginning of my career I sought out and was given characters of color to draw," Cowan shares. "This has always been important to me."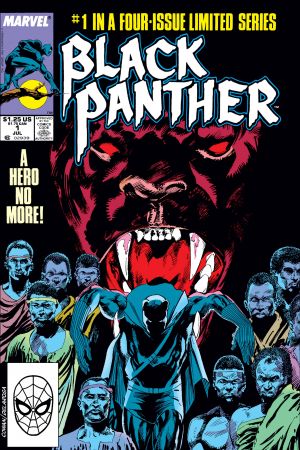 Black Panther (1988) #1
published

added to marvel unlimited

letterer

colorist

penciler

penciller (cover)

writer

inker
What is Marvel Unlimited?
After his contributions on the 1990 DEATHLOK revival acquainted Cowan with writer Dwayne McDuffie, the duo, along with Dingle and Michael Davis, founded Milestone Media, a comics imprint run by Black creators devoted to creating characters across a wide range of backgrounds and experiences. During this period, Denys met Reginald Hudlin who he would work on CAPTAIN AMERICA/BLACK PANTHER: FLAGS OF OUR FATHERS with in 2010.
"I remember sitting on the desks of [the Milestone offices], hearing great stories, like the time when Clarence Thomas was a fan," recalls Hudlin, at the time already a successful screenwriter, director, and producer. "And talking about [how] rival creators, none of which are in the business now, were hating on them for being successful. I told them don't worry about the haters, time will tell the story. And it did."
Later, Cowan joined Hudlin, then the President of Entertainment for BET—Black Entertainment Television—as the Senior Vice President of Animation for the channel. In this role, he created a full slate of animated projects, most prominently the critically-acclaimed and much-beloved series The Boondocks. In recent years Denys has remained active in animation as well as comics.
"Denys was always a pleasure to work with both as a writer and a colorist for me," praises Gregory Wright of his time working with Cowan on DEATHLOK (1991). "[He] has a powerful sense of story and his characters have deep presence. The body language, the facial expressions and the compositions of Denys' work help tell the story better than words can."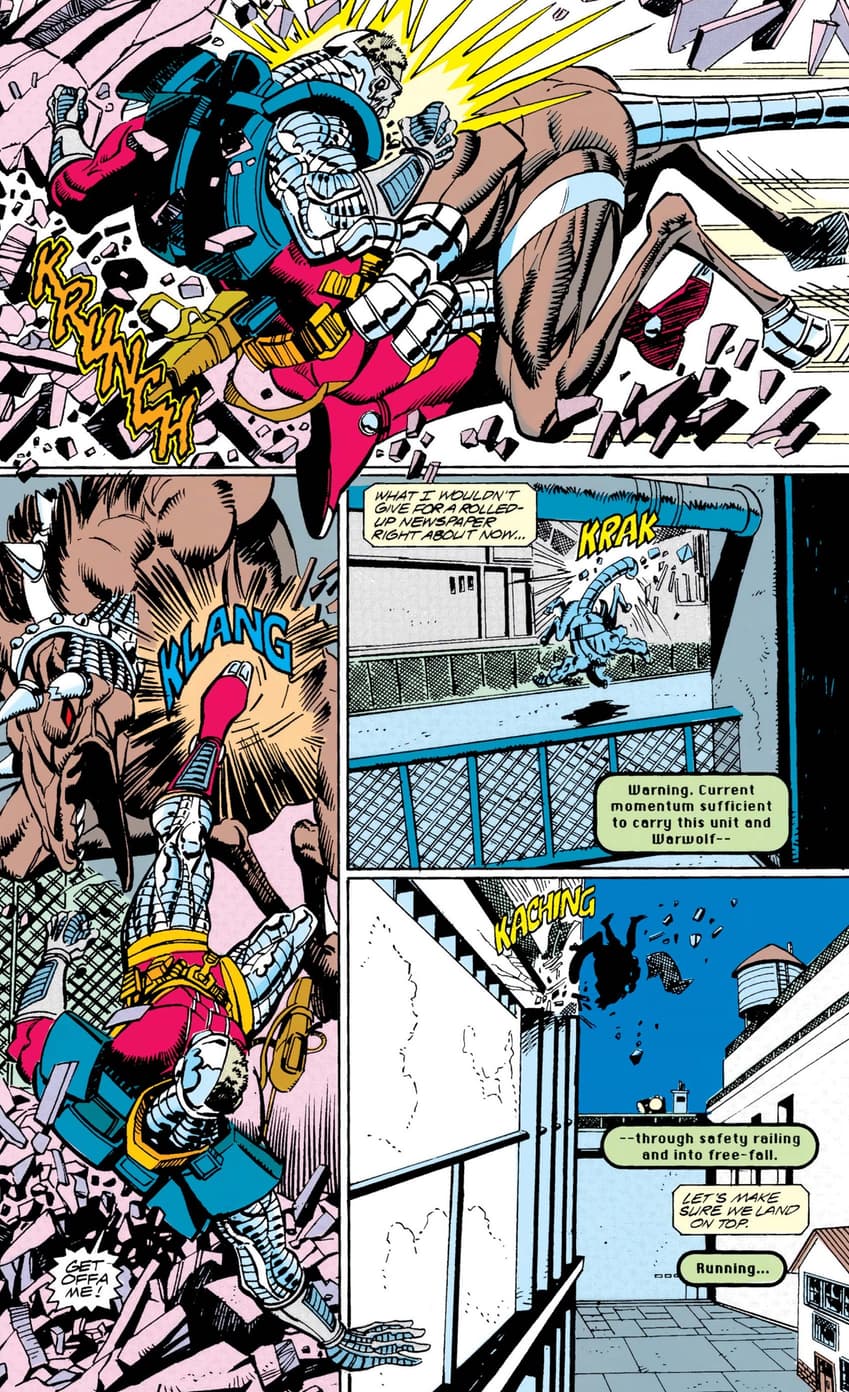 With a catalogue of peerless work built up over 40 years and, undoubtedly, exciting initiatives still ahead of him, Cowan remains passionate for his mission to diversify the mediums to which he contributes.
"The entertainment industry as a whole has made some strides, comic books included," he reflects. "However there's so much more that has to be done. There has to be representation, not just creatively but also in editorial, marketing, sales, and at executive levels."
Stay tuned to marvel.com for upcoming spotlights and deeper dives on Denys Cowan's work, with the inside stories of how DEATHLOK (1991) and CAPTAIN AMERICA/BLACK PANTHER came to life!
Looking for more classic arcs and Marvel must-reads you can read for FREE? Read online here, or download or update the Marvel Unlimited app for iOS or Android at the Apple or Google Play app stores today.
For more of Marvel's greatest comic books in print, please reach out to your local comic book shop to ask about services they may offer, including holding or creating pull lists, curbside pick-ups, special deliveries and other options to accommodate. Find and support your local comic book shop at http://comicshoplocator.com.
The Hype Box
Can't-miss news and updates from across the Marvel Universe!