Comics
Published November 18, 2016
Black Panther: The Most Dangerous Man Alive
Revisit T'Challa's all-out war in the heart of New York City!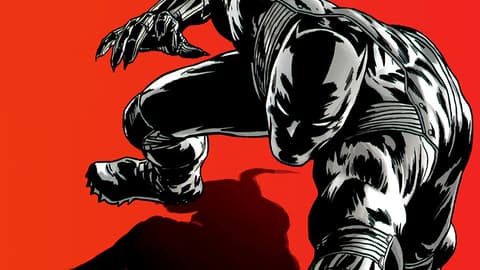 In BLACK PANTHER: MAN WITHOUT FEAR, T'Challa took over for Daredevil in Hell's Kitchen, but he didn't actually face off against one of DD's most iconic villains until the red devil returned to the city and the series changed its name to THE MOST DANGEROUS MAN ALIVE with issue #523.1. The new title continued to feature scripts by David Liss along with art by Jefte Palo, Francesco Francavilla, Shawn Martinbrough, and Mike Avon Oeming, all of whom pitted the Panther against Wilson "Kingpin" Fisk and two of his deadliest assassins: Lady Bullseye and Typhoid Mary.
[More: Hear the Marvel Studios' Black Panther: Wakanda Remixed EP]
Even in the middle of the Spider-Island crossover, the Panther found himself up against these the villains after casing out their new headquarters: Shadowland, still standing in the middle of Daredevil's old neighborhood. Soon, T'Challa discovered that Fisk intended to buy into his own home nation by killing board members of the Bank of Wakanda, taking control of their seats, and weaseling his way in. The Panther eventually made wise to the plot and did his best to keep one of the few surviving board members alive.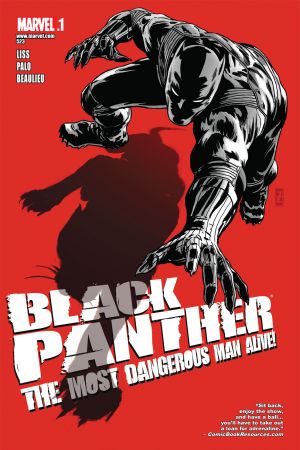 Black Panther: The Most Dangerous Man Alive (2010) #523.1
published

added to marvel unlimited

rating

artist

writer

penciller
What is Marvel Unlimited?
In addition to fending off Lady Bullseye, Typhoid Mary and the Hand—which Fisk controlled at the time—Black Panther worked with Sofija and Shuri to hold off Kingpin's advances in New York and Wakanda. Finally, the chess match between the pair of strategic geniuses developed into an all-out brawl with Luke Cage and Falcon also pitching in after T'Challa finally asked for some assistance. Of course, even that fell in line with Panther's long-range plan which resulted in Fisk taking a huge financial hit.
[More: The Full Black Panther Royal Family Tree]
In the very end, T'Challa met with Matt Murdock and explained that this experience proved fruitful for him: "It turns out that I'm who I've always been," he said. "There are certain things I believe in, that I will always fight for, but none is more important than my homeland."
Secrets of Wakanda
The six-armed version of T'Challa only appeared in BLACK PANTHER: THE MOST DANGEROUS MAN ALIVE #524, but he did play a larger part in the arachnid-themed event as he fought alongside Giant-Man, Beast, and M.O.D.O.K. as part of the Spider-Queen's mind-controlled team. Together they battled the Avengers as well as Stegron's dinosaur army, but eventually returned to normal with the Queen's defeat.
The Hype Box
Can't-miss news and updates from across the Marvel Universe!