Comics
Published November 10, 2023
The Captain Marvel, Ms. Marvel, and Monica Rambeau Comics to Read Right Now
Read this slate of special releases from Marvel's Infinity Comics on Marvel Unlimited!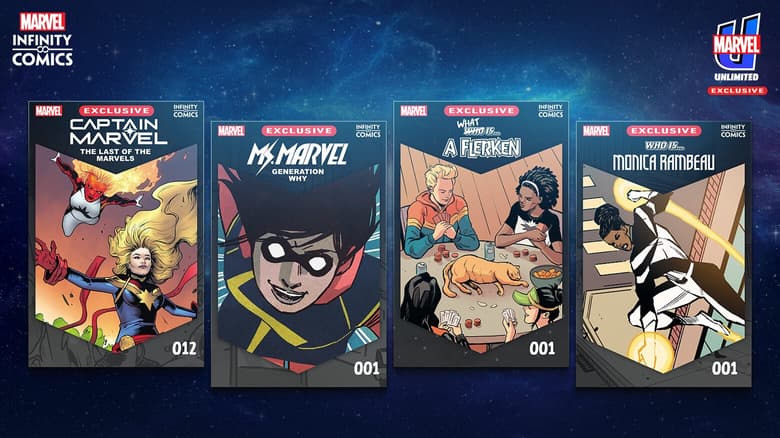 New on Marvel Unlimited from the exclusive vertical Infinity Comics lineup: Explore the comics origins of heroes Captain Marvel, Monica Rambeau, and Ms. Marvel with a special slate of releases that are ideal for new readers!
Now, Marvel Unlimited subscribers can read a handful of new titles including the vertical adaptation of epic cosmic arc "The Last of the Marvels," a Ms. Marvel/Wolverine crossover, and an explainer on the cute-yet-ferocious Flerken!
Grab more info about these new releases before reading them now on Marvel Unlimited!
The Infinity Comics adaptation of CAPTAIN MARVEL (2019) #31-36 by Kelly Thompson, Takeshi Miyazawa, Ian Herring, and more.
The Marvels are under attack! First they came for the Captain…now they're after the youngest to bear the title. Carol races to save Kamala Khan!
"Vacation, All I Never Wanted!" Carol Danvers and Rhodey (AKA War Machine) have rekindled their relationship just in time to get a distress call from Carol's half-sister—Lauri-ell, the Kree Accuser—that sends the couple on a detour into space, where they find themselves in need of far more than swimsuits. There is a gathering darkness in the galaxy…and it has Captain Marvel's name all over it. An old darkness has re-emerged, one that almost brought the Avengers to their knees. A twisted Captain Marvel is terrorizing the galaxy—and this time, it's not Carol Danvers…we're almost sure. Where is Vox Supreme? Carol Danvers must race to find out as "The Last of the Marvels" begins.

The Infinity Comics adaptation of MS. MARVEL (2014) #6-11 by G. Willow Wilson, Adrian Alphona, Ian Herring, and more.
On the run from the Inventor, Kamala Khan (AKA Ms. Marvel) needs all the help she can get. Did someone say Wolverine? Who is the Inventor, and what does he want with Ms. Marvel and all her friends? Maybe Wolverine can help! If Kamala can stop fangirling out about meeting her favorite super hero, that is. As Ms. Marvel discovers more about her past, the Inventor continues to threaten her future…
Flerken are a dangerous yet cute extraterrestrial race who can store pocket universes within themselves. They also resemble domesticated cats on Earth. Learn about their unique powers and notable Flerken in this explainer special!
[RELATED: What the Flerk Is a Flerken?]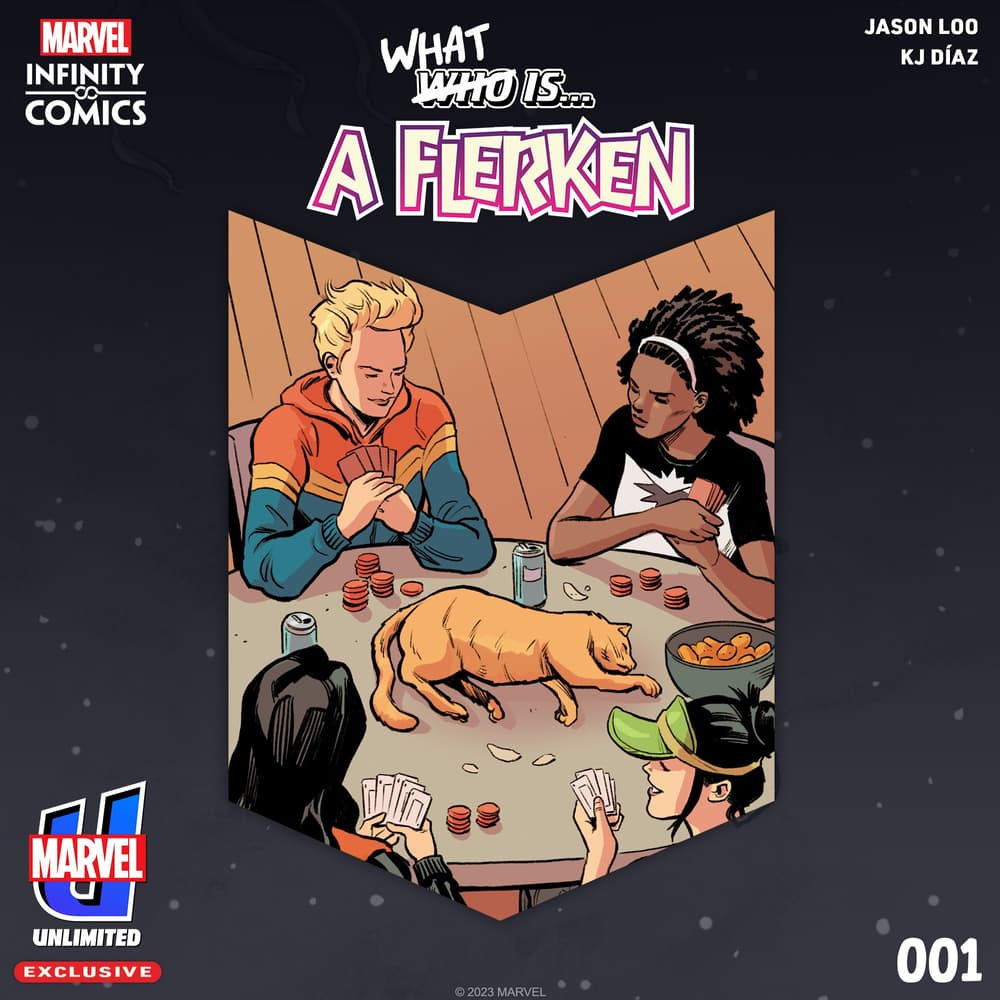 Captain Marvel. Spectrum. Photon. Monica Rambeau has used many names as a Super Hero, but her ability to lead has never wavered. Learn about the life of this extraordinary Avenger and see how her electromagnetic powers of living light have shaped her adventures.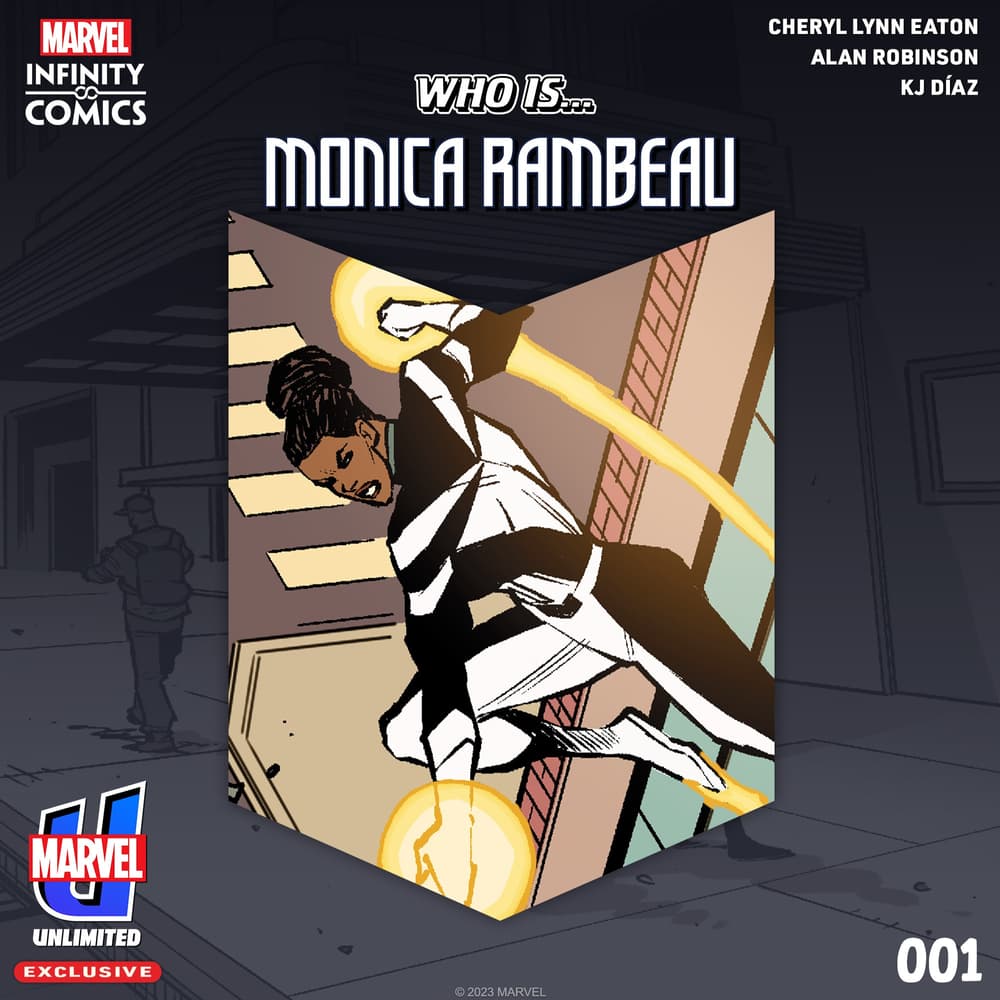 A Pakistani-American growing up in Jersey City, Kamala Khan idolized Super Heroes like Carol Danvers, AKA Captain Marvel, never dreaming she'd have the opportunity to join her role models in safeguarding the world from forces of evil. With an Inhuman-mutant ability to alter her shape and size, Ms. Marvel employs an idealistic attitude as much as any power to make Earth a better place. Grab a refresher on Kamala Khan's complete comics history!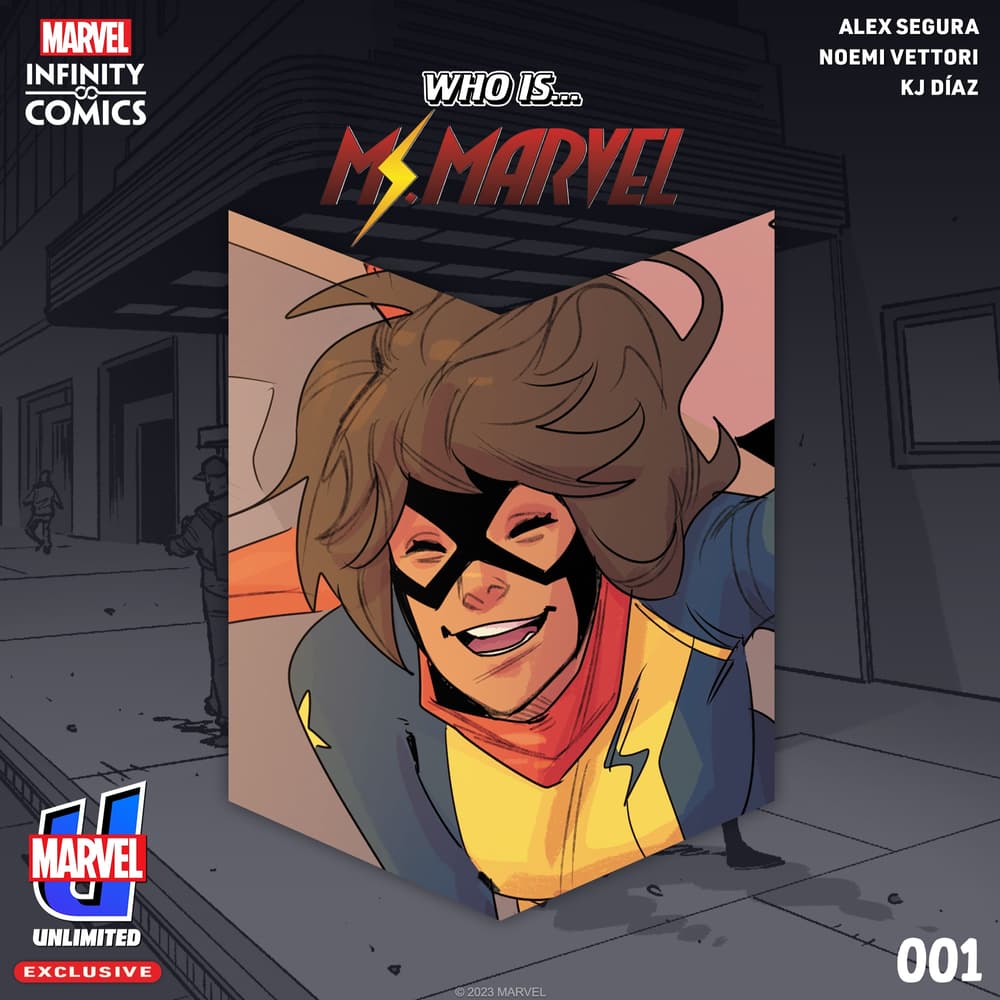 Want to read Marvel's Infinity Comics? Join Marvel Unlimited for instant access to this exclusive lineup of vertical series on the Marvel Unlimited app or on the web, plus gain 30,000+ digital issues spanning Marvel Comics classics to ongoing series.
Want to read more super-powered adventures starring Captain Marvel, Monica Rambeau, and Ms. Marvel: Kamala Khan? Join digital comics super-service Marvel Unlimited today!
The Hype Box
Can't-miss news and updates from across the Marvel Universe!