Comics
Published September 4, 2020
Choose Your Hero (or Villain) in the Marvel Comics App
Save up to 60% off on must-read digital comics and collections starring Thor, Iron Man, Doctor Doom, Wolverine, and more!
Now on sale in the Marvel Comics app for iOS and Android!
The world of Marvel has crossed into Fortnite! To get you prepped for this colossal collision crossover, the Marvel Comics App is offering BIG savings on fan-favorite and classics through September 17, including stories starring King Thor and Galactus, both featured in Fortnite's NEXUS WAR storyline!
[RELATED: Marvel Meets Fortnite in 'Nexus War']
From Iron Man, Wolverine, Storm, Doctor Doom, and Mystique, stock up and choose your hero (or villain) across these digital comics and collections for up to 60% off. All comics are downloadable for Android™ and select iOS devices!
Read up on a few of these must-reads here, then head over to the Marvel Comics App to enjoy your comics in a cutting-edge digital reader!
One last ride with the almighty lord of Asgard! Jason Aaron reunites with Esad Ribić to conclude the epic saga they began in 2012's THOR: GOD OF THUNDER! Several years ago, Aaron and Ribić introduced the Thor of the far future—All-Father of a broken realm and a dying universe—as he stood in battle against Gorr, the Butcher of Gods, wielder of All-Black the Necrosword. But now that nefarious blade has returned, in the hands of Thor's all-time-greatest enemy: his adopted brother, Loki! It's time for one final, cataclysmic showdown—but even worse is still to come as the ultimate end of all things grows near.
Collects KING THOR (2019) #1-4.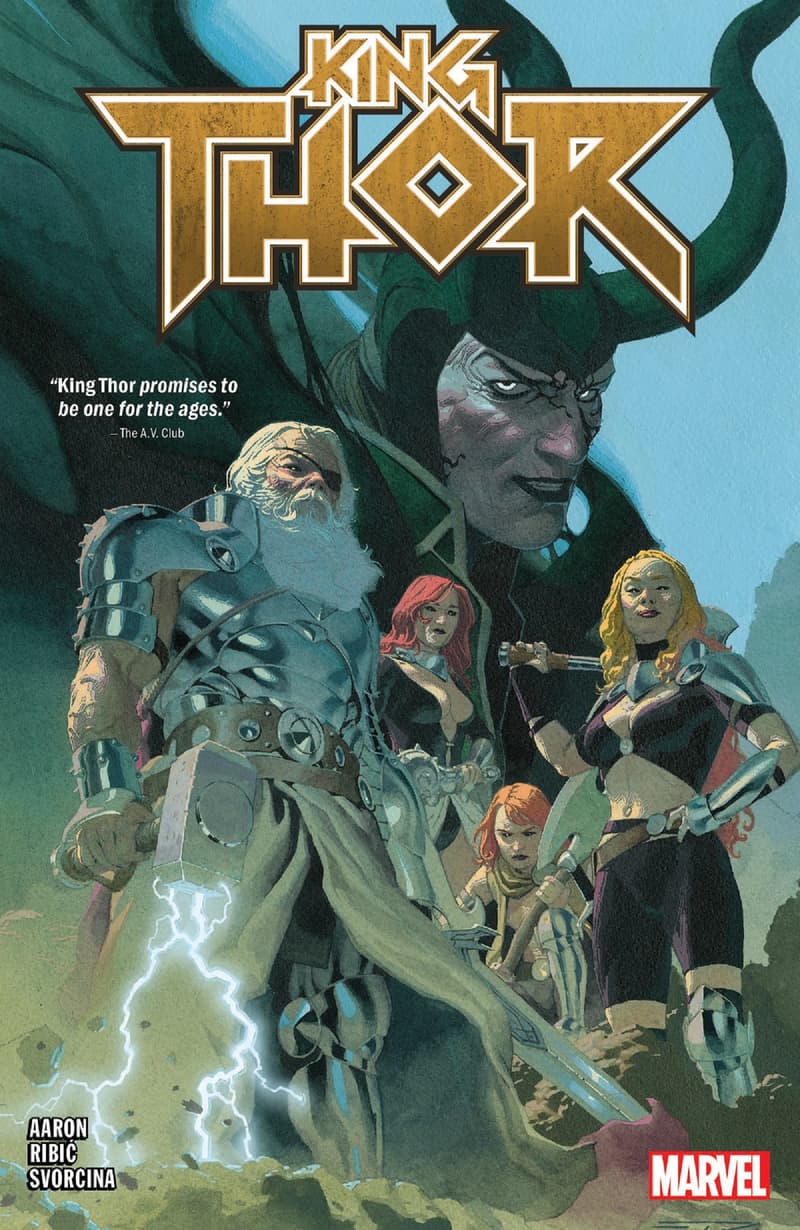 From the cusp of tomorrow's dreams to the forefront of imagination, one man always soars on the edge of adventure! You know his name. Everyone knows his name! Tony Stark is Iron Man. And Iron Man…is an idea. Always changing. Always evolving. Dan Slott and Valerio Schiti propel the ultimate self-made hero to new heights of inventiveness! But Tony has been holding back an enormous secret since his return, and there's only one person on Earth he'd trust with it: James Rhodes! This will change everything. Plus: Jocasta! Machine Man! The Gauntlet! The Wasp! Sunset Bain! Arno Stark! And the Manticore, the most powerful assault vehicle in the Marvel Universe! The future is now. Strap in.
Collects TONY STARK: IRON MAN (2018) #1-6.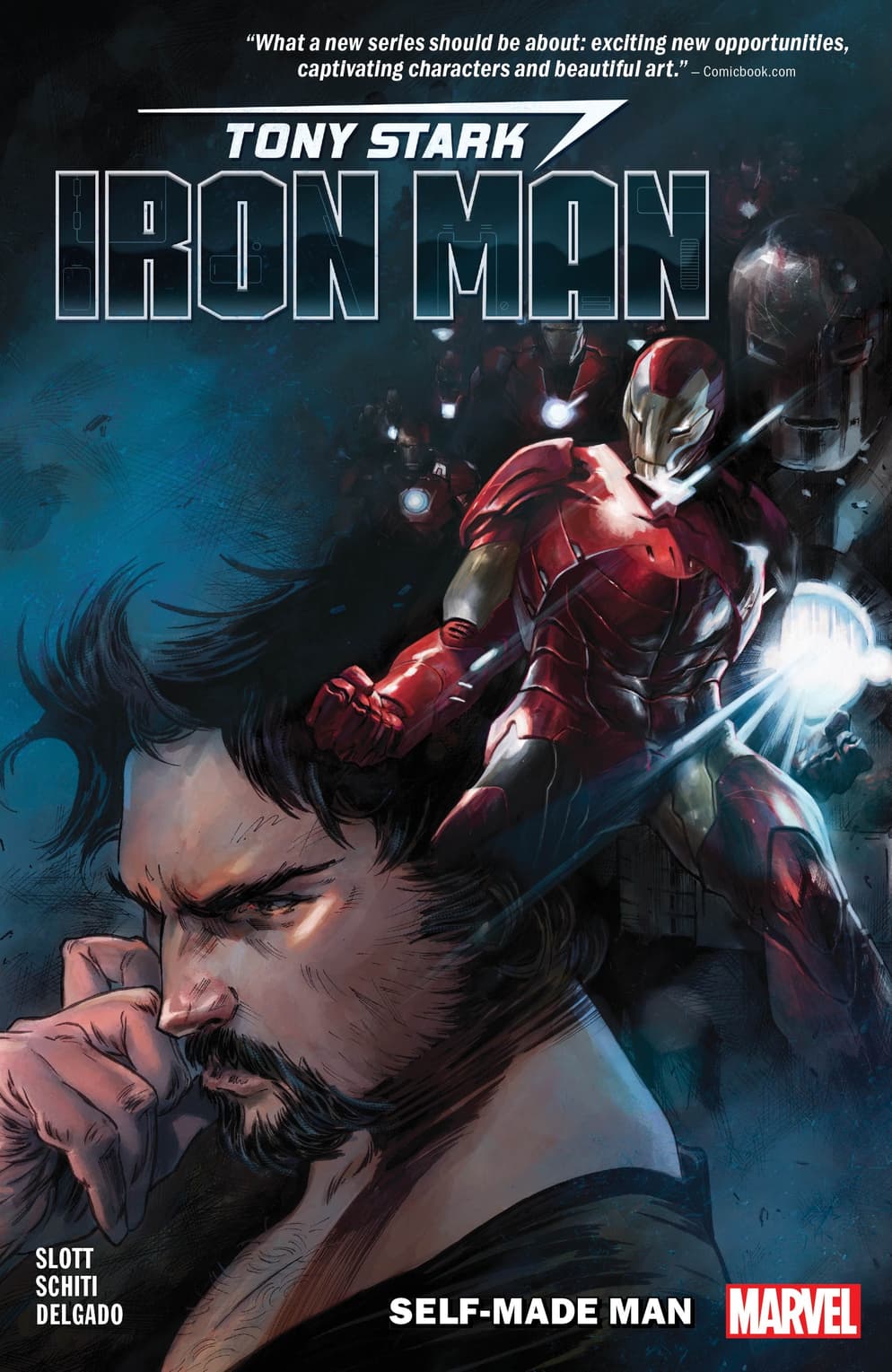 He's back! After a long life of fighting the good fight, Wolverine succumbed to the inevitable. Logan was dead. But now, suddenly, he's alive! How? Why? And how has this chilling experience changed him? Wolverine awakens in a destroyed lab, his memories fragmented, his claws burning hot and his identity in doubt. What is the organization called Soteira, and what has its enigmatic leader Persephone done to Logan? A confrontation with his oldest allies looms, but the X-Men have learned much during their hunt for Wolverine. Now that Logan has risen, how far can he fall?
Collects RETURN OF WOLVERINE (2018) #1-5.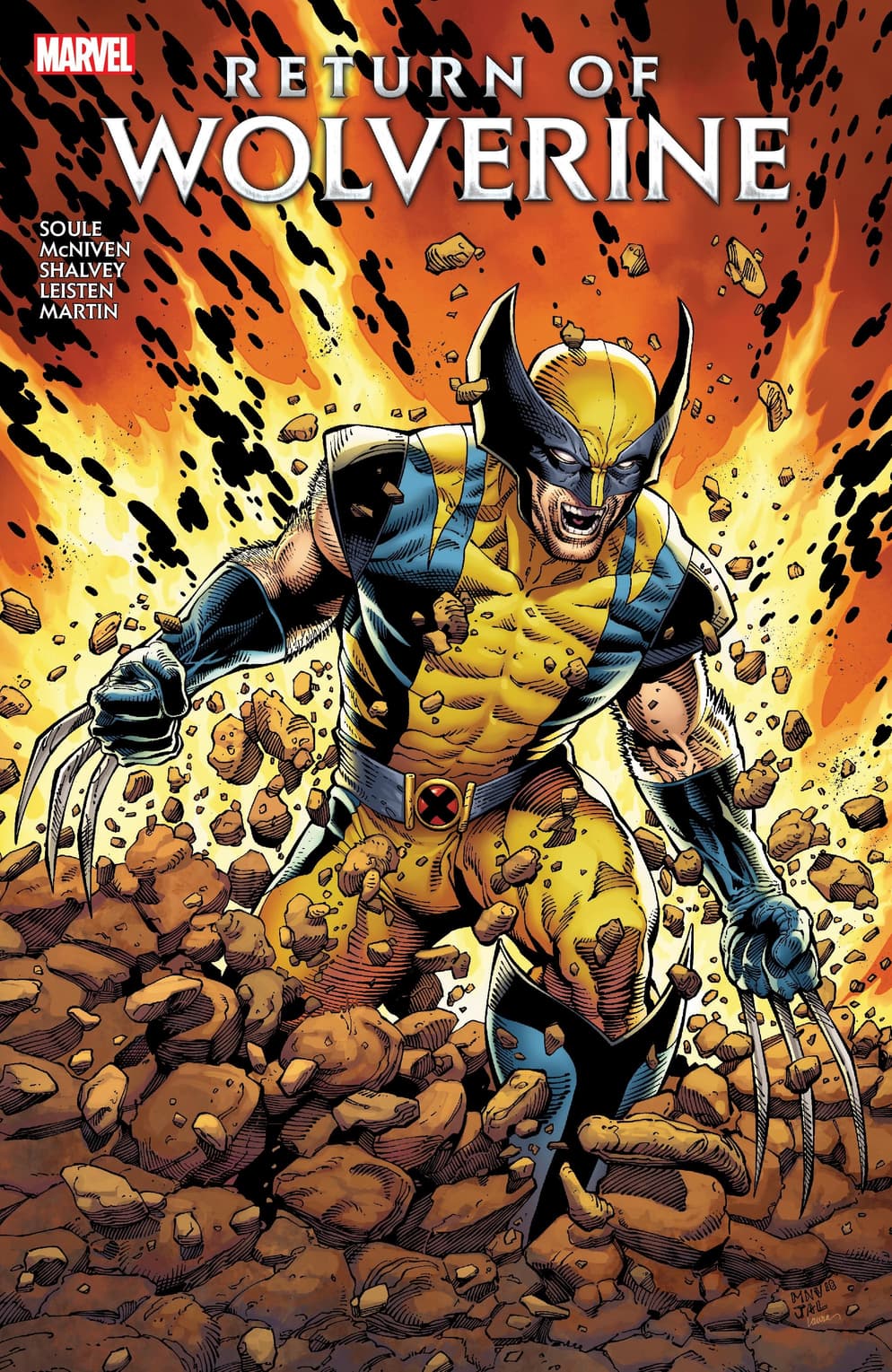 One of the greatest Doctor Doom stories of all time! The royal family of Wakanda—Black Panther and King T'Challa, X-Man Queen Storm, and Black Panther Shuri—is unseated by a group of conservative dissidents in a coup funded and organized by the nefarious Doctor Doom! Having unlocked the mystical properties of the rare and precious metal vibranium, Doom's political maneuvering gains him access to the world's largest store of the metal and the source of unlimited magical power. The royal family will require the help of Marvel's best—the X-Men, the Fantastic Four and the always-ready-for-action Deadpool—to stop Doom before he unlocks the power to rule the world.
Collects DOOMWAR (2010) #1-6.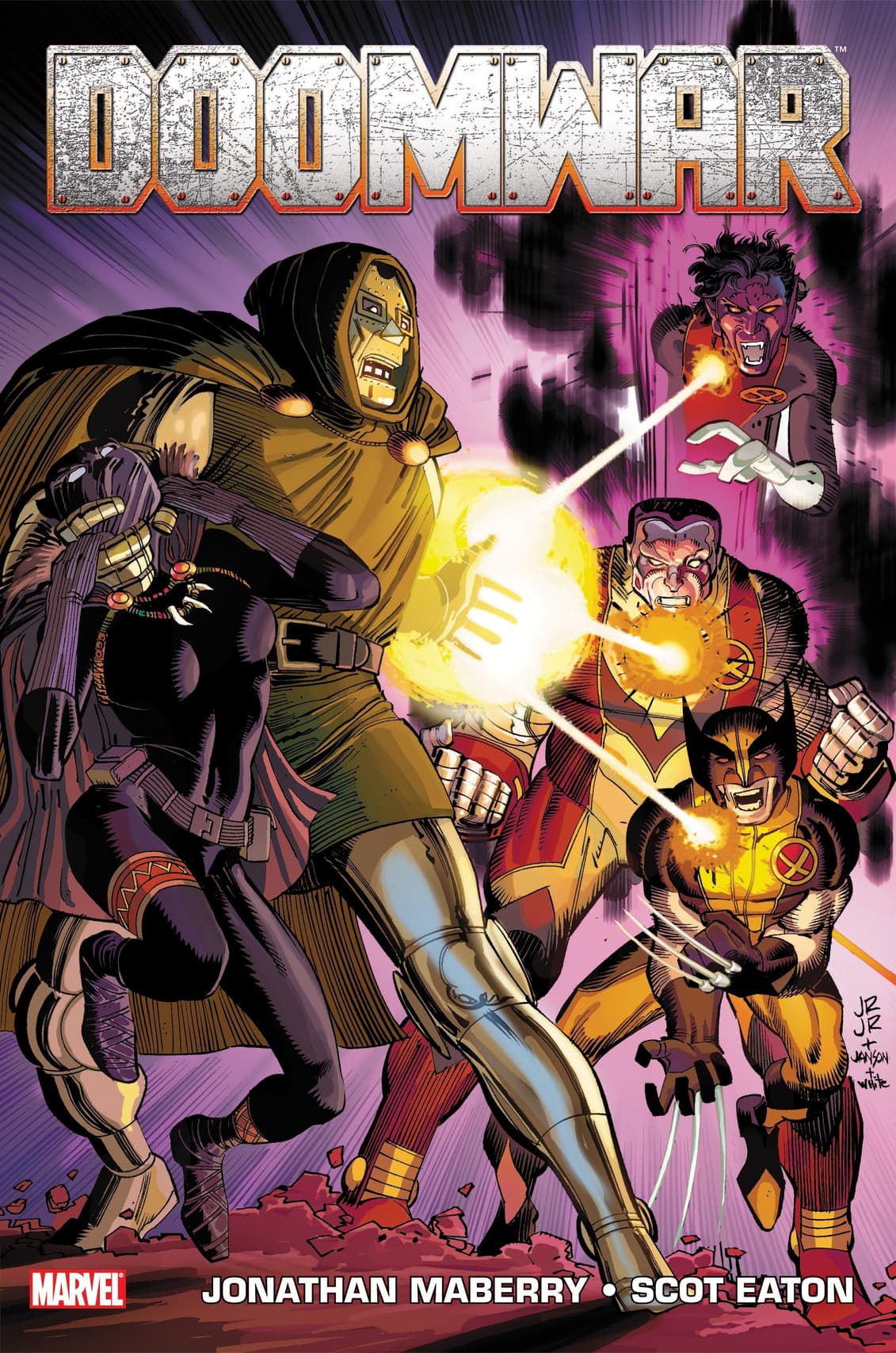 Thief. Goddess. Headmistress. Queen. The X-Man called Storm has always defied a single title. And her desire to better the world has never been limited to only her own kind. On an ongoing mission to foster goodwill, and safeguard both mankind and mutants, Ororo Munroe will travel the globe—confronting villains, gods, monsters and everything in between. She will overthrow tyrants, quell tsunamis, and strive to see her dream for the world realized. She is Storm, a hero like no other—and the skies will tremble at the sight of their namesake.
Collects STORM (2014) #1-5.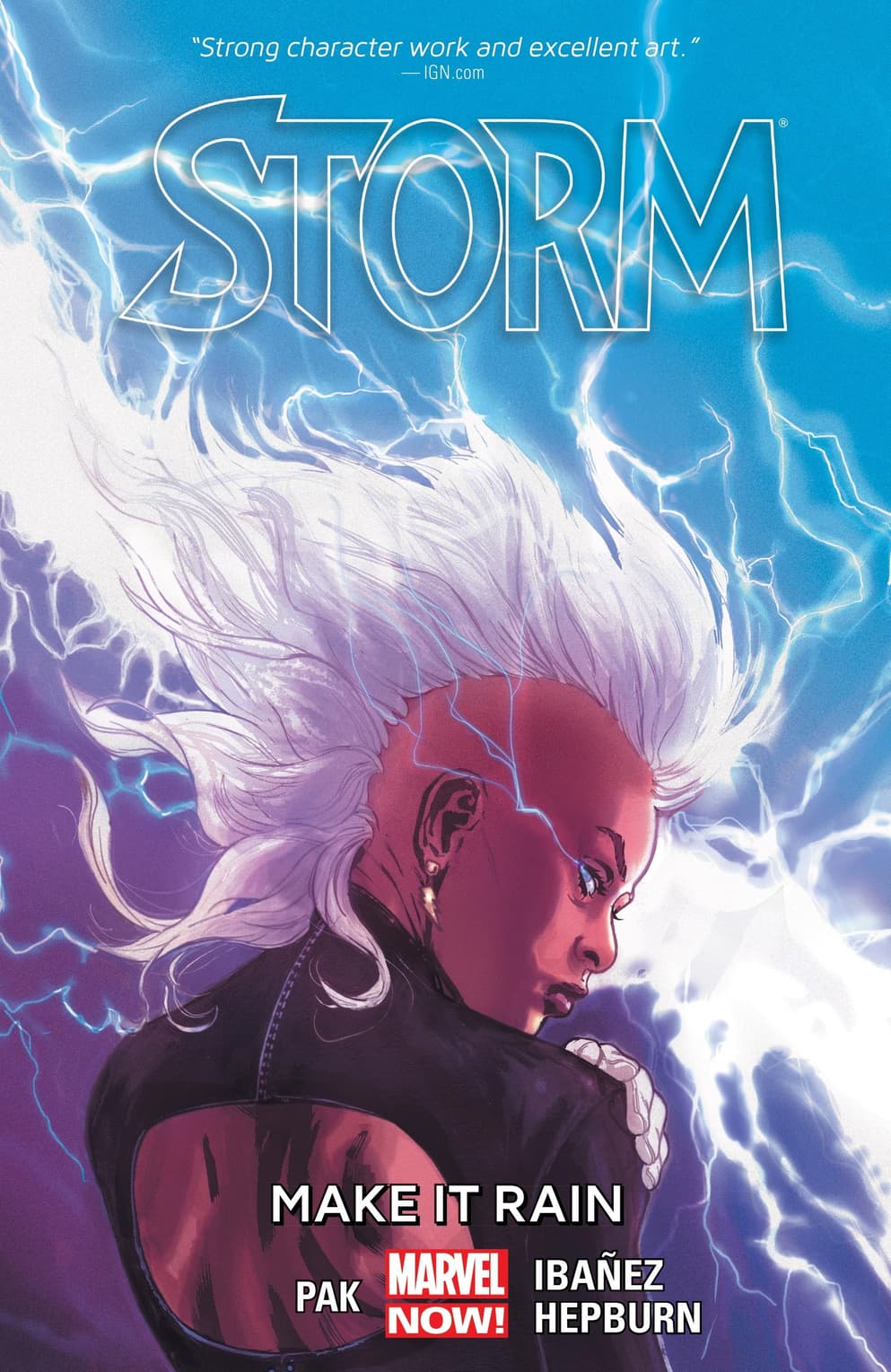 See the full list of sale titles here!
KING THOR
THOR BY JASON AARON: THE COMPLETE COLLECTION VOL. 1
THOR BY JASON AARON: THE COMPLETE COLLECTION VOL. 2
SHE-HULK BY SOULE & PULIDO: THE COMPLETE COLLECTION
SENSATIONAL SHE-HULK BY JOHN BYRNE VOL. 1
FANTASTIC FOUR: BEHOLD… GALACTUS! MARVEL SELECT
GALACTUS THE DEVOURER
DEATH OF WOLVERINE
RETURN OF WOLVERINE
STORM VOL. 1: MAKE IT RAIN
STORM VOL. 2: BRING THE THUNDER
GROOT
I AM GROOT
MYSTIQUE BY BRIAN K. VAUGHAN ULTIMATE COLLECTION
MYSTIQUE BY SEAN MCKEEVER ULTIMATE COLLECTION
TONY STARK: IRON MAN VOL. 1 - SELF-MADE MAN
TONY STARK: IRON MAN VOL. 2 - STARK REALITIES
TONY STARK: IRON MAN VOL. 3 - WAR OF THE REALMS
FANTASTIC FOUR: BOOKS OF DOOM
DOOMWAR
Download the Marvel Comics App today to partake in these savings! Offer ends September 17!
Read these astounding stories now by heading to the Marvel Comics App and enjoy the amazing adventure that is the Marvel Universe!
All purchases in the Marvel Comics App are added to your personal library, and can be read on iPhone®, iPad® and select Android™ devices! Our smart-paneling feature provides an intuitive reader experience, ideal for all types of mobile device and tablet users!
The Hype Box
Can't-miss news and updates from across the Marvel Universe!