Comics
Published August 25, 2021
'Darkhawk' #1: A Conversation with Kyle Higgins and Brooke Pelczynski
An in-depth interview with illustrator Brooke Pelczynski as featured in the final pages of this week's new #1!
Connor Young is a seventeen-year-old star basketball player with the world ahead of him, until a surprising medical diagnosis changes everything. But what happens when a mysterious amulet finds him and gives him powers beyond belief? What will he do with these new abilities?
Get in on the ground floor as writer Kyle Higgins and artist Juanan Ramírez start a new era today in DARKHAWK #1!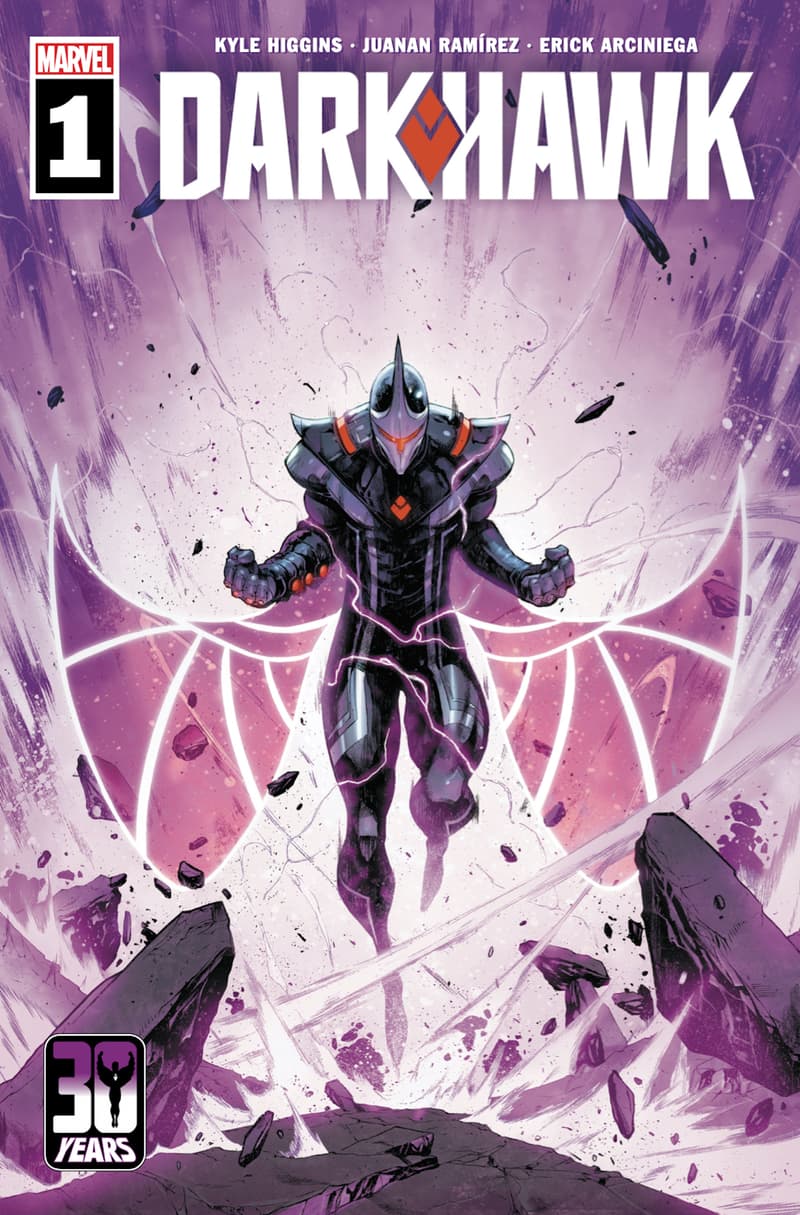 Sourced straight from the bountiful backmatter of the brand-new DARKHAWK #1, this interview was conducted by Kyle Higgins in conversation with Brooke Pelczynski.
Get to know Brooke, her story, and the origins of Connor Young right here—beginning with this introduction written by book editor Darren Shan...
"Stan Lee proudly presents the premiere adventure of the greatest hero of the nineties…" That was the opening line of DARKHAWK Vol. 1 #1 in 1991. A pretty bold statement for an era that also introduced Marvel heroes like Deadpool, Cable, Gambit, Bishop, Spider-Man 2099, Scarlet Spider (hmm…I'm seeing a trend here…) and so many more (New Warriors!). But 30 years later, the name Darkhawk still makes '90s fans perk up.
Well, if you read our recent DARKHAWK: HEART OF THE HAWK one-shot, you saw us celebrate the hero's past and present. Now get ready for the future! If you were too young to remember the OG Darkhawk, we hope you get to experience how everyone felt 30 years ago. And if you're a fan from that era, we hope this new iteration will remind you of what made you fall in love with the guy in the first place. (And yes, we know exactly what's happened to Chris Powell. And no, we're not telling you just yet!)
Every issue, our writer, Kyle Higgins, will interview somebody from the multiple sclerosis community. Our first guest is Brooke Pelczynski! Brooke is an artist, illustrator and comic-creating multiple sclerosis fighter based in Brooklyn, NY. She uses her art to express the challenges of MS and has spoken openly about the struggles that come with it. Brooke has also been our sounding board in the creation of Connor Young, to make sure our portrayal is as authentic as can be. We at Team Darkhawk owe everything to Brooke.
Okay, enough gabbing from me—take it away, Kyle!
Kyle Higgins: What is your relationship with comics and art?
Brooke Pelczynski: It's actually quite funny as I didn't start reading comics until maybe three or four years ago. My partner really likes comics. And I always liked graphic novels a lot, but I had always been given them as gifts. I never bought them on my own.
But over the course of our relationship, I started to pick them up more, like, "Oh, this is really cool!"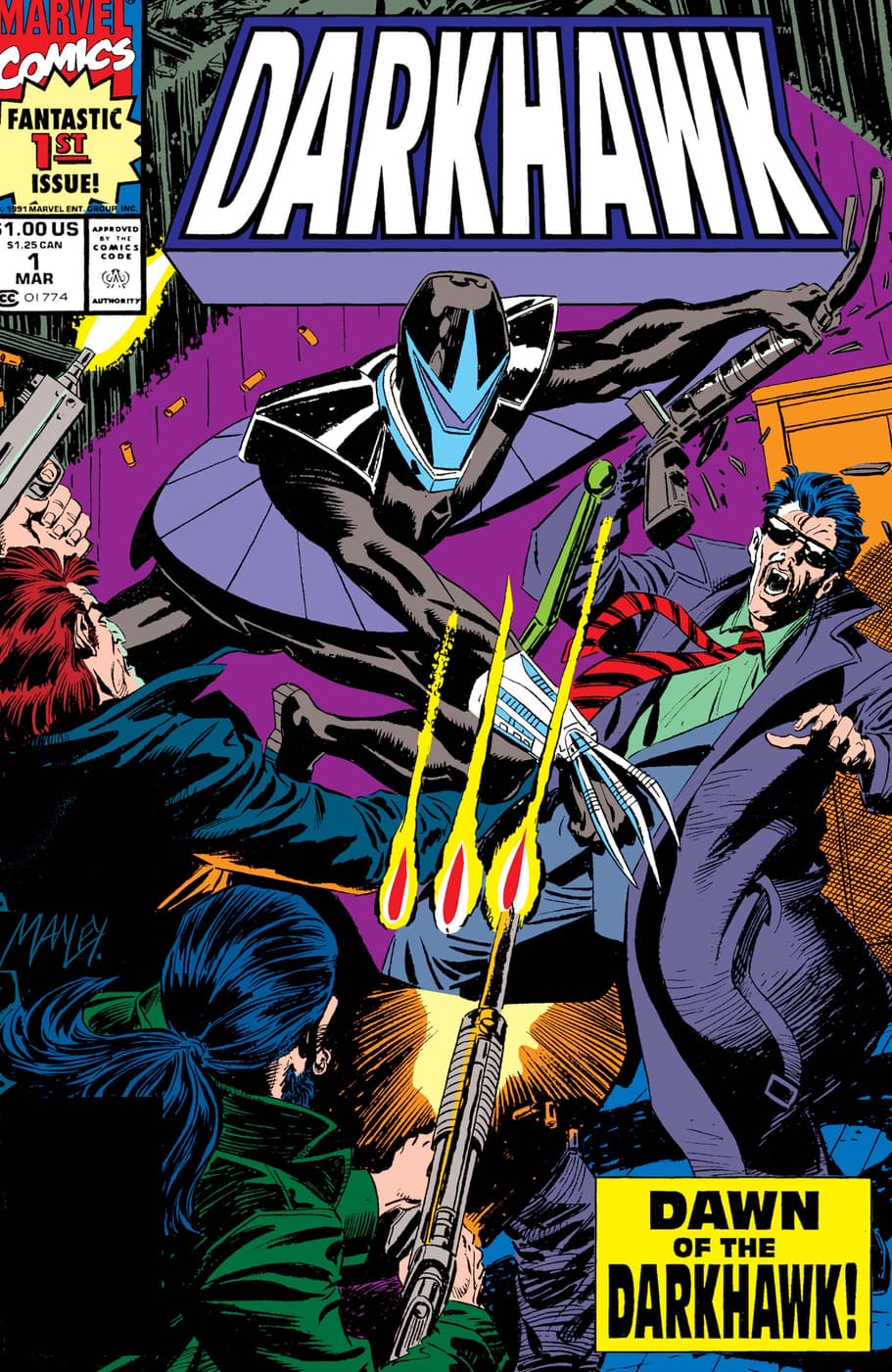 And I started to realize that I was drawn more to the art and less to the story—I'll read it and maybe sometimes not even like the story. I'm just like, "Ahh, that art was really cool!" Throughout my MS history and my art history, in the beginning, I wanted my work to be something akin to my favorite comic book artists—very stylized. I wanted to be that. And then I got my diagnosis, and it was really falling apart right in front of me.
I was like, "I can't hold pencils like this. I cannot do this." So I leaned into watercolors, and I was like, "Oh, this is great." It can be abstract, and everything with watercolors is a happy accident. I just make it work.
And as my illness is progressing and I am progressing as an artist, I've learned to balance the two, where I can mix these worlds together. And it seems to be working, and I'm thrilled by that. My lines are never going to be perfect because of my life. And I think that's okay. And I think it makes it a more interesting piece in my life. But who knows what the viewers say.
When did you first get diagnosed with MS?
I was still in college, just finishing up my junior year. I had to do my senior thesis still, and I remember after my diagnosis, I didn't even know if I wanted to draw anymore.
It's such an inconsistent disease. Some days are really great. Some days are really not great. And I needed to impress my professor, so I was just like, I'm going to scrap all these illustrations and I'm going to move to photo collages.
And although I loved it, I'm not great at it. And my professors were like, this is something you needed to start out of the gate with—you can't just pick this up and become very good at it.
So I went back to watercolor, and it seems to be working for me. And now I have an iPad. It's great.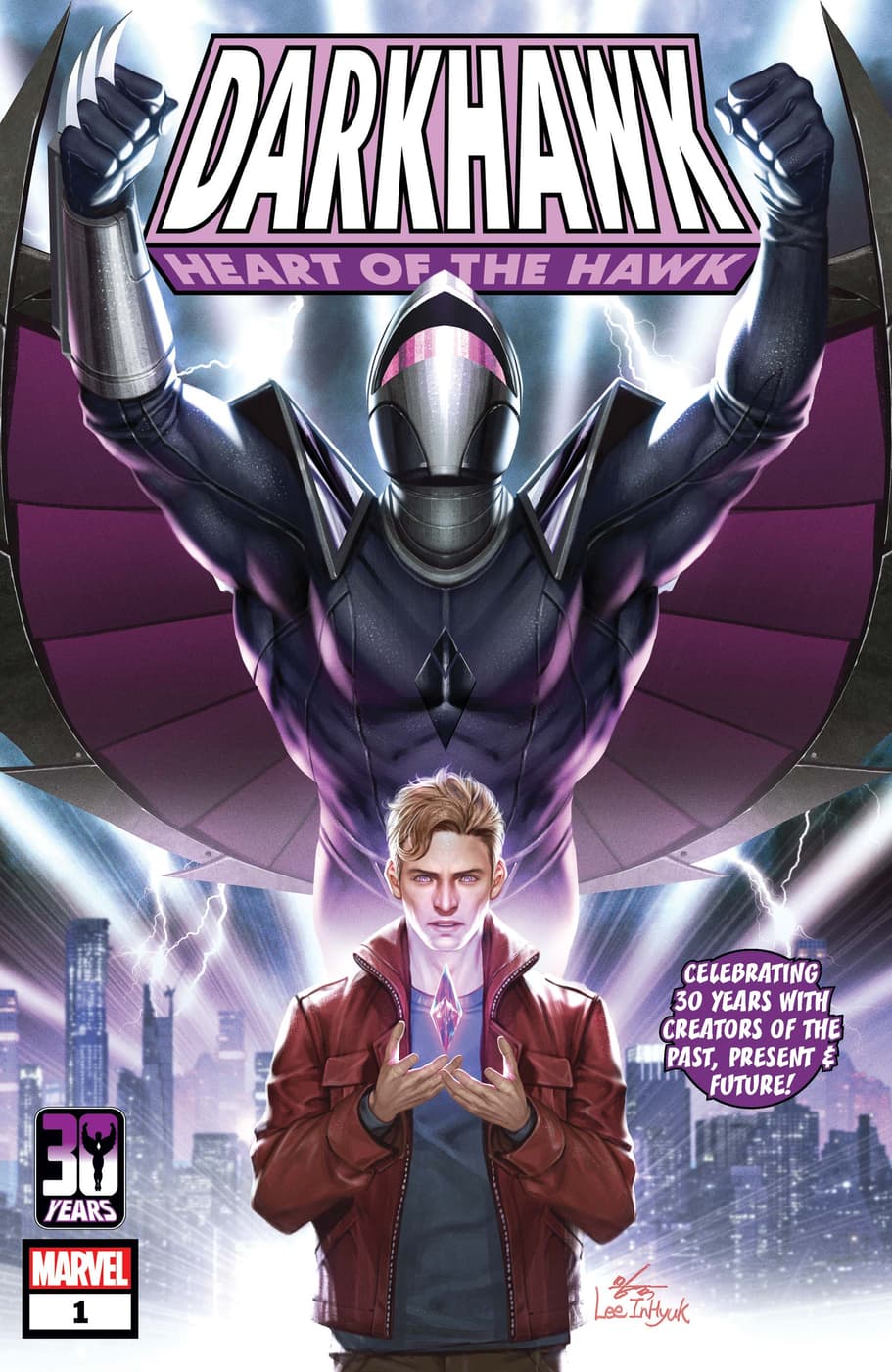 I'd like to take a step back because I feel like a lot of people have heard the abbreviation MS and even the word multiple sclerosis, but if they were forced to describe it, they wouldn't know how.
They always think, like, you have scoliosis. And I'm like, no, it's not scoliosis—my back is fi ne. And you have to explain it to them. It's quite difficult to explain to somebody from your point of view and then to have them go Google it, because if you Google it, it's terrifying. It's really overwhelming. And it sounds like you have 30 years to live.
When you meet someone who's never heard of MS, how do you describe it to them?
I always tell people I have a neurological degenerative disease. And I'm usually okay, but I will have days where I'm really not okay and I will stay home. And they're like, "What does that mean?"
And I'm like, well, it kind of means I fumble a lot. I drop a lot of things.
And I'll be out with my friends at the bar or just having a casual dinner and I'll drop a cup. In the beginning, it was really embarrassing for me. And now I'm just like, "Well, sorry. I don't have a sticker that says I'm ill, but this is from an illness. This is not from my being overly intoxicated." Not to say that hasn't happened before. [Laughs]
I am sick. I drop things. I'm sorry. And it's funny because in the very beginning, I was out with a group of friends and I dropped a big cup. And it was really embarrassing. And it was so overwhelming because [the diagnosis] was brand new.
Then my best friend just took her cup and dropped it. Like, well, we both dropped a cup. Let's go home. And it was great to have that camaraderie. It's necessary, I think. I think in the beginning of having an illness, you need to find your circles that know you feel sick. You have these people who you can complain to—but who also will not let you become a recluse.
There's nothing wrong with people that want to spend their time with their illness, but it's definitely not how I am doing it. I enjoy being around the people I care about and who care about me.
Darkhawk (2021) #1
published

added to marvel unlimited

writer

inker (cover)

penciler (cover)

colorist (cover)

inker

penciler

letterer

editor

colorist
What is Marvel Unlimited?
You touched on this a little bit a few minutes ago, but with regard to art—not necessarily in the creation of it, but from an appreciation standpoint—have the last seven or eight years changed your appreciation of art? Or the way you view it?
For sure. I definitely like things that are more…I think "impressionistic" is a great word. Where I'm just like, this is someone's emotions on a piece of paper or on a screen. And I like that because I often find it very difficult to express myself.
As an artist, I go from creative thing to creative thing to creative thing because, depending on my illness, it depends on what I'm capable of doing that week or that day. So I dabble in so many things. And I like artists that are like that. I think it's made me more accepting of being an artist—you don't just have to have one great talent. You can be a jack-of-all-trades, master of none.
So, pivoting slightly, what did you think when I first reached out about our Darkhawk plans?
It's very, very cool to see MS in the mainstream where it's not portrayed as some super-debilitating disease. Because I watch television, and a character will come in with MS and they'll have a wheelchair. And they'll have a caregiver. And they'll be very ill looking. And that is okay, because I do understand that down the line with MS, people do become very ill looking. And I do understand that with some people, that's just the hand they're dealt. But that's not everybody with MS—that's not everybody with a disease. Some of these illnesses are completely invisible.
And it's nice to see a character go through the diagnosis process—which is the worst part—and then see them do something with it, which I like. I think it's very cool, the way it's been portrayed. And I like that he has a dad that's, like, right there. Dad cares a lot. I think that's cool to see too. Yeah, it was exciting.
I can't wait to tell my friends and family, like, "Look at this! I helped with this a little bit." It's going to be great. And I think that it's something people need to see—that your friends or family might have a disability, but you shouldn't write them off.
Read DARKHAWK #1 at your local comic shop right now!
The Hype Box
Can't-miss news and updates from across the Marvel Universe!