Comics
Published August 21, 2019
Didja Know... A Multitude of Mighty Marvel Monsters
Didja Know digs into downright delightful details from across the merry Marvel Multiverse!

Didja Know digs into the fun facts, strange stories, and divine details that helped build the hallowed halls of the House of Ideas!
Those kooky, crazy mighty Marvel Monsters are at it again, pilgrims! They've asked for—nay, demanded—their own book, so the creative geniuses here at ol' Marvel put their bashful brains together and unleashed MARVEL MONSTERS #1 on an unsuspecting world!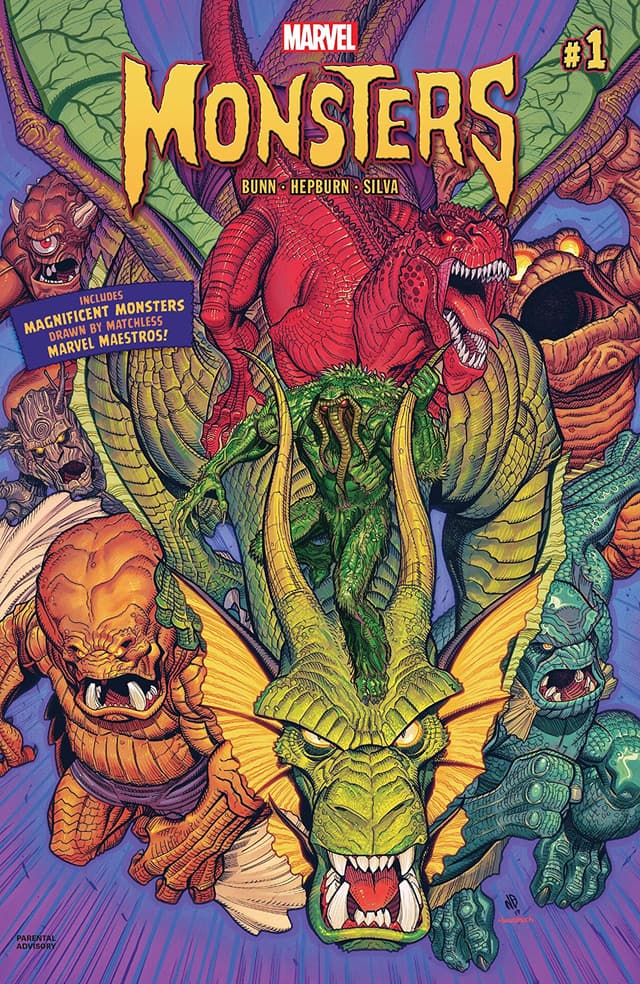 All your favorite fantastic fiends stand ready to leap out of these pages to entertain and electrify you, but for our palpitatin' purposes here, we're gonna frantically focus on just a few? Deal? Okay, roll out the Monsters, Mabel!
Didja Know… it took Fin Fang Foom nearly thirty years to become a household name?
Hard to believe? That our dishy, diabolic dragon wouldn't be a star from day one? Well, listen, True Believers—they can't all be smash superstars right out of the gate, and ol' Foomy almost didn't make it all!
He made his debut in 1961's STRANGE TALES #89, right around the time the Marvel Universe was about to be born, in a terrifying tale of a simple guy who wanted to run some bad dudes out of his country. Fin Fang Foom lent a reluctant hand in that and then went back to sleep! Yep, this mighty Monster saw siestas more appealing than smashing!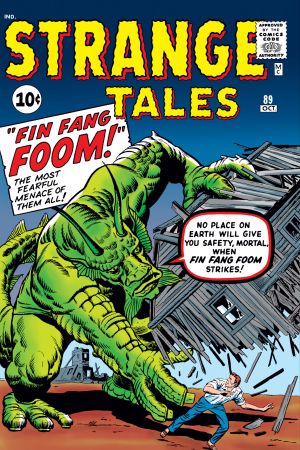 Then, 13 years later, a writer named Tony Isabella resurrected Finny in a story in 1974's ASTONISHING TALES #24, and though the tale was thoroughly told, the draggin' dragon had to wait until—wait for it—1990 until he got an original origin in IRON MAN #260! From there Fin Fang Foom never looked back, a shining star whose time had finally arrived.
Didja Know… Devil Dinosaur was a mutant?
Now, simmer down there, bunky—Devil's not joining the X-Men any time soon, but he does share that X-tra something with the merry mutants, and it's made him the hunky heartbreaker he is today.
See, when he and his pal Moon Boy kicked things off in DEVIL DINOSAUR (1978) #1, we learned that the red rascal wasn't always so crimson cool. When the Killer-Folk—that's the bad guys—slew all of Devil's family and then tried to cook him, that X-tra something kicked in and saw him through the tumult. In fact, it turned him scarlet…and we don't mean 'cause he was embarrassed!
Since that time Devil's joined the Fallen Angels, palled around with the Pet Avengers, and enjoyed a beautiful friendship with Moon Girl—and yes, he did actually team-up with the X-Men in MOON GIRL AND DEVIL DINOSAUR (2015) #17 to duke it out with Doctor Doom, so we guess dreams do come true for little mutants who floss their fangs and keep their scales nice and clean!
Didja Know… the Manphibian once starred in a movie?
Face front when we explain this one, wouldja? The aquatic acrobat called the Manphibian first swam into our hearts in LEGION OF MONSTERS #1 way back in 1975, but sorta lurked around the edges of the Marvel Universe for many, many years until backstroking his way into this and that story. Kapeesh?
So, 'round about UNCANNY AVENGERS ANNUAL (2014) #1—no, in fact it was exactly in that one—he shows up on Earth's Mightiest Heroes' doorstep along with a whole kit and caboodle of cut-ups...all of them big, scary dudes. 'Cept Satana, who's definitely not a dude, dude! Why, you howl? All for a movie made by that maven of moviemaking, Mojo!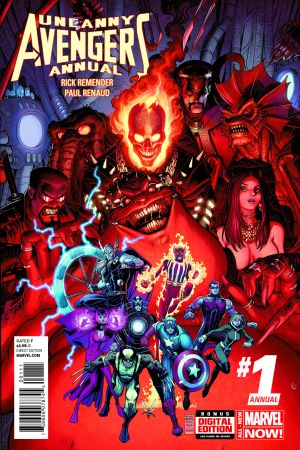 A-ha! We got ya there, didn't we? Yep, Mojo, that creator of crafty celluloid—so you know it had to be a funky film, and it was. And now you've got homework before you read MARVEL MONSTERS #1, Hubert. Get to it!
Peruse these eye-poppin' publications with Marvel Unlimited right now! Then visit your local comic shop to read MARVEL MONSTERS #1 on August 28!
The Hype Box
Can't-miss news and updates from across the Marvel Universe!