Comics
Published April 29, 2019
Didja Know... The Mystical Might of Doctor Voodoo
Didja Know digs into downright delightful details from across the merry Marvel Multiverse!

Didja Know digs into the fun facts, strange stories, and divine details that helped build the hallowed halls of the House of Ideas!
Hey, True Believers! One of the new Savage Avengers reminds us of the babe! What babe? The babe with the power! What power? The power of…voodoo! Do what? Reminds of the babe! And the babe in question in SAVAGE AVENGERS #1 happens to be none other than Doctor Voodoo!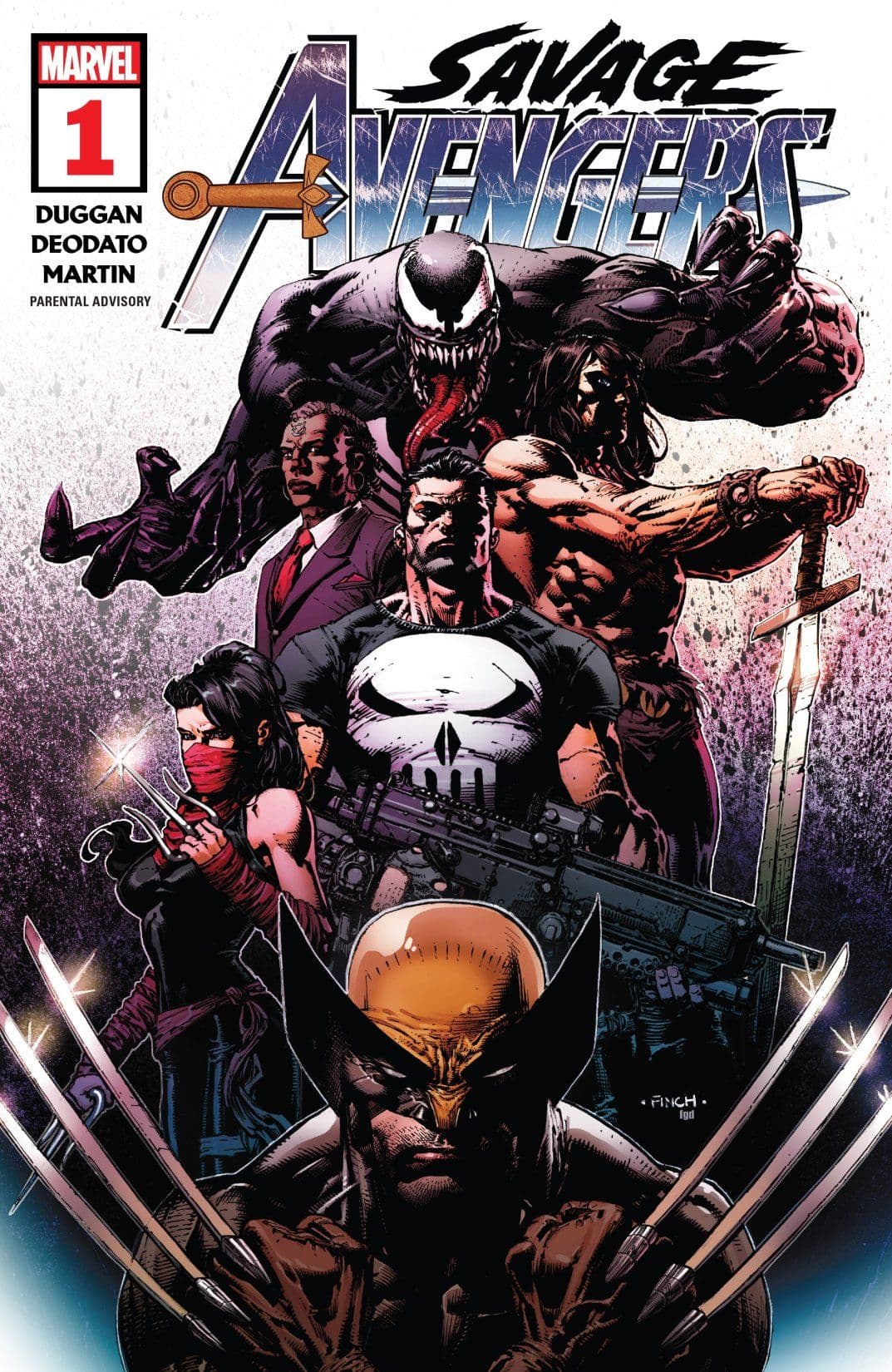 He's comin' up next right here right now for a dandy and delightful Didja Know dissection!
Didja Know… Doctor Voodoo used to have another mighty moniker?
You see, way back in 1973, Rascally Roy Thomas pitched an idea of a new character, Doctor Voodoo, who'd be a dark arts practitioner, but not a villain. Then, Smilin' Stan Lee stepped in at that marvelous moment and said, "Lo, let him be Brother Voodoo! 'Nuff said!"
So, what we're sayin', Charlie, is that Jericho was a brother (to his twin, Daniel), then a doctor, then a brother, but now's he a doctor again! Got it? Good! In fact, the character came back to his native Haiti in his very first appearance in STRANGE TALES #169 after working as a medical doctor, but took over his brother Daniel's wacky work as a houngan, or voodoo priest, when Daniel sort of, well, died. That made Jericho Brother Voodoo…until years later he came full circle and started calling himself Doctor Voodoo.
Who says this isn't the Marvel Age of Everything Old's New Again, huh? Don't answer that, kid.
Didja Know… Brother Voodoo waited 36 years to get his own series?
After Jericho's initial run in STRANGE TALES, he floated like a feather throughout the Marvel Universe for years, usually in the shadowy corners, 'cause he was originally supposed to bridge the gap between the supernatural and Super Heroes, natch. And he did it well!
Practicing his vivifying voodoo to help others, he wound up in so many other series as a guest-star, but never really got a chance to shine on his own. He offered a helping hand to big stars like Doctor Strange, Spider-Man, Black Panther, Gambit, and even the Avengers, but his own series with his name up top just eluded him…until one fateful day.
When Doc Strange stepped down from his spot as Sorcerer Supreme, Jericho filled the void with voodoo and became—you guessed it, smart guy!—Doctor Voodoo! And won a short-lived 2009 series enthusiastically entitled DOCTOR VOODOO: AVENGER OF THE SUPERNATURAL, for those of you Marvelites keepin' track at home.
Didja Know… Brother Voodoo once went adventuring with a world-famous cartoonist?
Remember all those groovy, great comic strips in MARVEL AGE by a guy named Fred Hembeck? And how they often guest-starred Brother Voodoo? Well, that's why we're here, bunky.
Turns out, ol' Fred was a big Jericho Drumm fan and got a kooky kick out of poking a little fun at the character, much to everyone's audacious amusement...but probably not Jericho's. As these things go, fate stepped in and managed to bring Fred and his hero together in a way neither of them ever expected!
Dig up a copy of 1990's MARVEL SUPER HEROES #1 and crack it open to paste your poppin' peepers on a little lullaby called "Don't Do That Voodoo You Do So Well." Got it? Okay, now check out the credits. Uh-huh. Drawn by none other than…Fred Hemback! And in a very non-Hembeckian style.
Dreams do come true, Face Fronters! And if you cast a little voodoo on 'em, maybe even in the most delightful ways.
Peruse these eye-poppin' publications with Marvel Unlimited right now! Then visit your local comic shop to read SAVAGE AVENGERS #1 this Wednesday!
The Hype Box
Can't-miss news and updates from across the Marvel Universe!