Comics
Published September 26, 2018
Domino vs. the Marvel Universe: The Super Luck Smackdown
How does Domino's super luck stack up against some of the most impressive superpowers?
With DOMINO ANNUAL #1 going on sale this week, we see our beloved, lucky protagonist continue to face some pretty tough challenges, including both villains and demons of a more personal nature. Domino's super luck has seen her through a lot, but how does it compare to, say, Hulk's strength or the power of Mjolnir? We're breaking it down!
HULKING OUT
Domino's super luck has gotten her out of some pretty tough scrapes. But how does it compare to the Hulk's or She-Hulk's rage-powered strength? We can be reasonably sure that if Domino had to go up against Jennifer Walters for some reason, she probably wouldn't be killed. But that doesn't mean it would be a fun experience for her. She'd probably endure some pretty significant injuries, but her luck would ensure she wouldn't die, and she wouldn't be permanently hurt. So, I guess we can call that a win for Domino?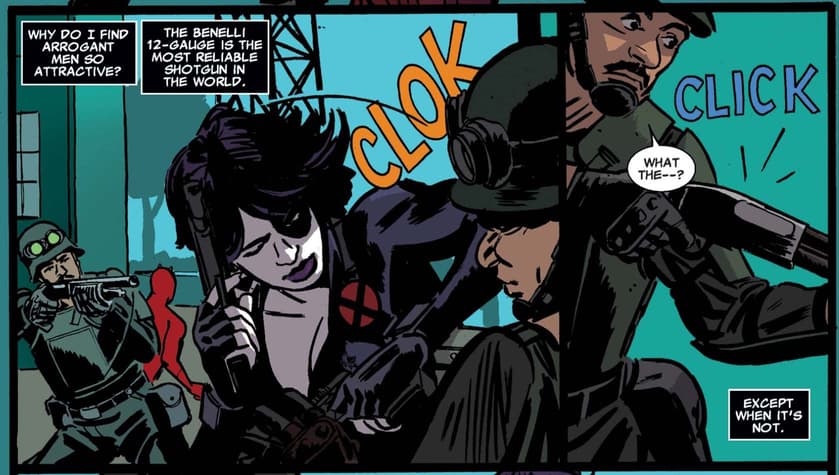 MJOLNIR
Assuming for the moment that Domino's not worthy (have we ever seen her try to lift Mjolnir?), would her luck outshine the hammer's power? I think this one goes to Thor. Mjolnir's power is part Dwarfish forging awesomeness, part Asgardian magic, whereas Domino's luck comes from her innate mutant abilities plus science. And at the end of the day, magic trumps science (although science is pretty fantastic too!).
BINARY POWERS
Imagine if Domino had to face down Captain Marvel. As impressive as Domino's luck is, this one's a pretty sure bet for Carol. Her binary powers give her the ability to tap the energy of a white hole. That's pretty freakin' amazing. She can control heat and the electromagnetic spectrum. And unfortunately for our beloved Domino, it's gonna take more than luck to defeat an opponent like that.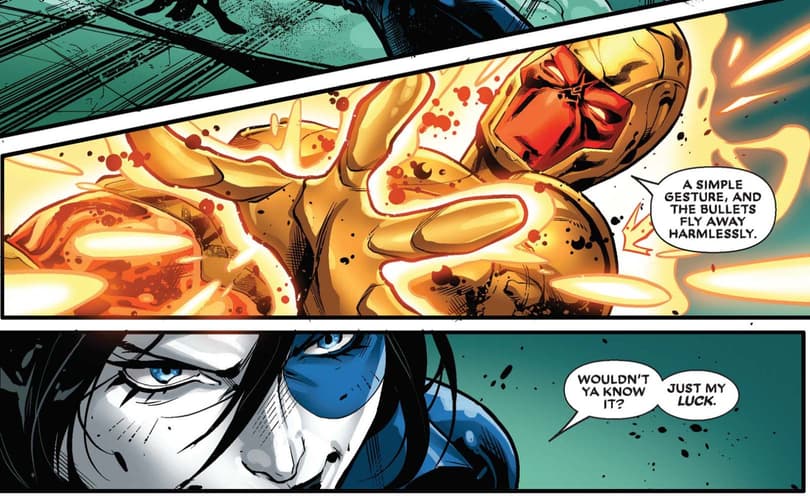 SUPER SMARTS
What if our protagonist had to go up against, say Lunella Lafayette, Tony Stark, or Reed Richards (assuming they're just using their brains -- no dinosaurs, super suits, or stretchy powers)? This one's probably a more solid win for Domino. Our smarties could certainly come up with a way to out-think her and trick her into doing what they want. But if what they want is against Domino's best interest, her luck will win out in the end.
SPIDEY SENSE
Let's say Domino's trying to pull one over on Peter or Miles. Their Spidey sense will alert them to the threat, of course… but that doesn't mean they'll be able to defeat her. Domino might not be able to use the element of surprise here, but her luck will still make sure she comes out on top. This one goes to Domino.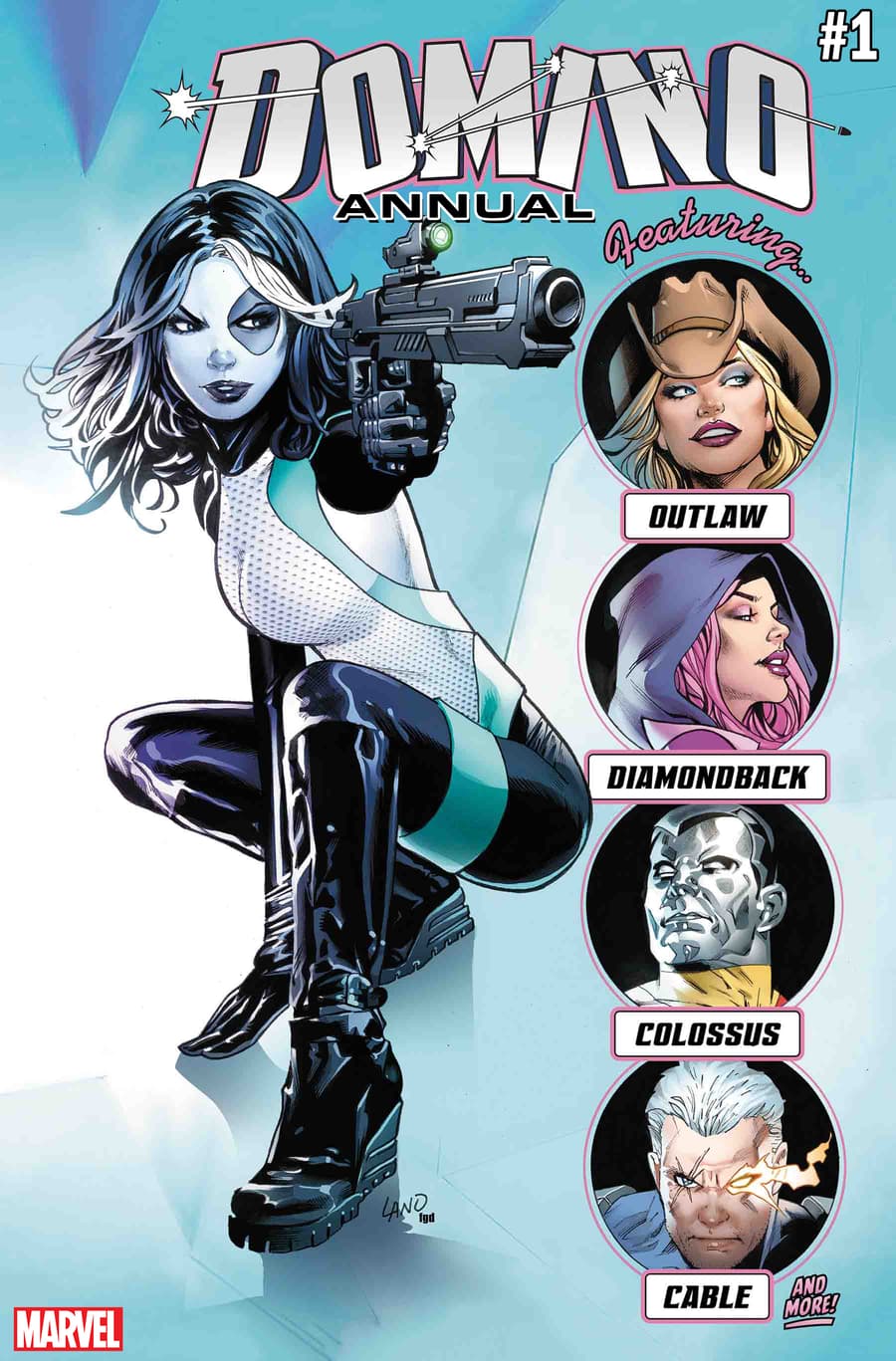 DOMINO ANNUAL #1, written by Dennis Hopeless, Fabian Nicienza, Gail Simone and Leah Williams with art by Jesus Aburtov, Natacha Bustos, Juan Gedeon, Victor Ibáñez, Leonard Kirk, Jay David Ramos and Michael Shelfer, is on sale now online and at your local comic shop!
The Hype Box
Can't-miss news and updates from across the Marvel Universe!