Comics
Published November 17, 2021
The Many Hits of Hit-Monkey
A monkey. Also a trained assassin. Read Hit-Monkey's history on Marvel Unlimited.
Have you tried Marvel Unlimited yet? It's your all-access pass to over 29,000 Marvel comics, available at your fingertips. Download our all-new, supercharged app on the App Store or Google Play today and save 50% off your first month!
"He came from high in the mountains of Japan, where he lived in peace with others of his kind... a peace that was forever shattered by the arrival of a wounded and nameless assassin. Though the others wanted to help this assassin, he somehow knew that doing so would lead to something very bad. He was right."
This macaque has now abandoned the peaceful traditions he once lived to respect. That fateful day, that chance meeting with a human hitman, instead showed him our capacity for violence. And the legend of Hit-Monkey was born.
From his earliest origin, to his latest appearances, run down the complete comics history of this sharp-shooting simian on Marvel Unlimited.
THE ORIGIN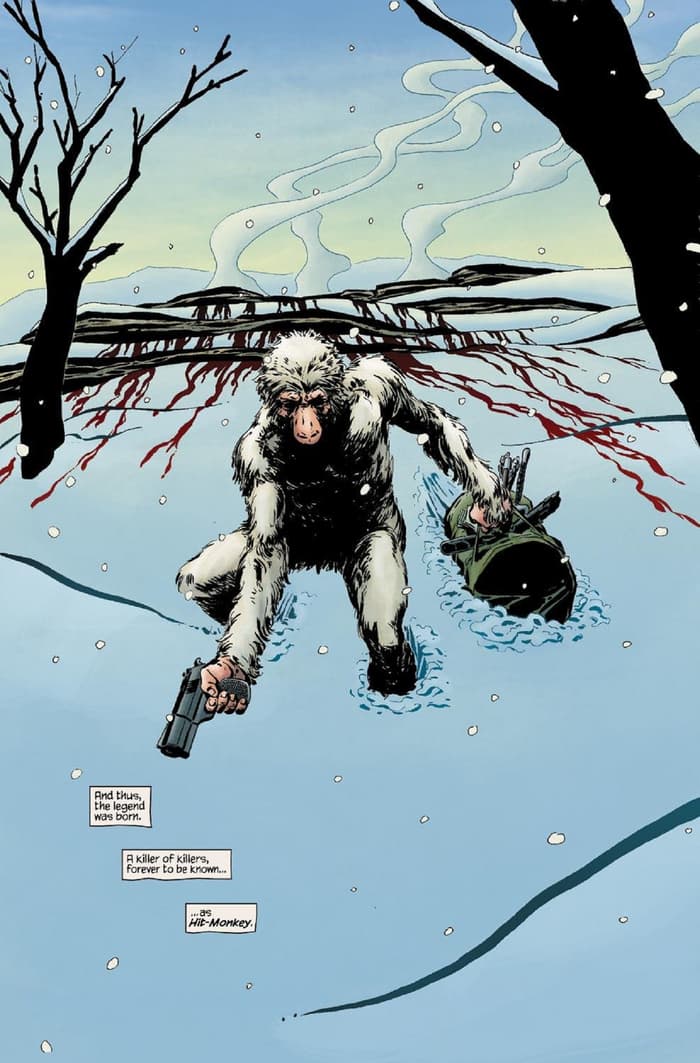 An assassin on the run seeks refuge in a mountainous community of macaques where he recovers under their care. Unfortunately, he's trailed by a gang of hitmen who take his life and that of his monkey rescuers. A single monkey survivor takes his first life as revenge. Armed with a duffel bag of firearms and a new purpose, Hit-Monkey strikes for the first time. And his aim proves deadly.
VERSUS BULLSEYE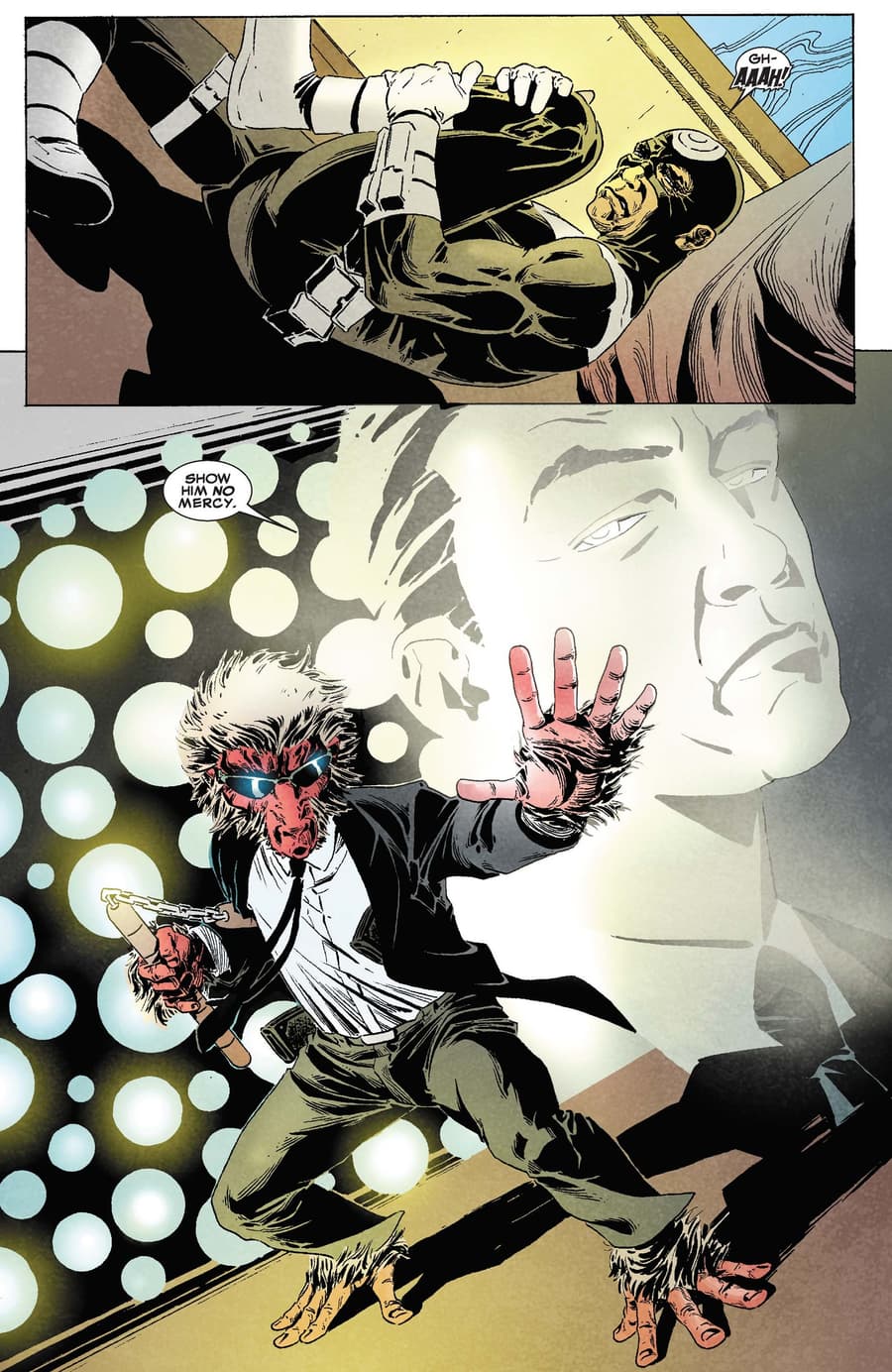 His tribe is now dead, his home forever lost to him. Seeking vengeance on a mission he's still trying to understand, Hit-Monkey, guided by the spirit of his hitman mentor, goes after the man responsible for his loss in his second series volume. But General Kato has Bullseye as his bodyguard! A child's blood is spilt, and Hit-Monkey answers the call of justice. A wedding, and many, many funerals.
A KILLER OF KILLERS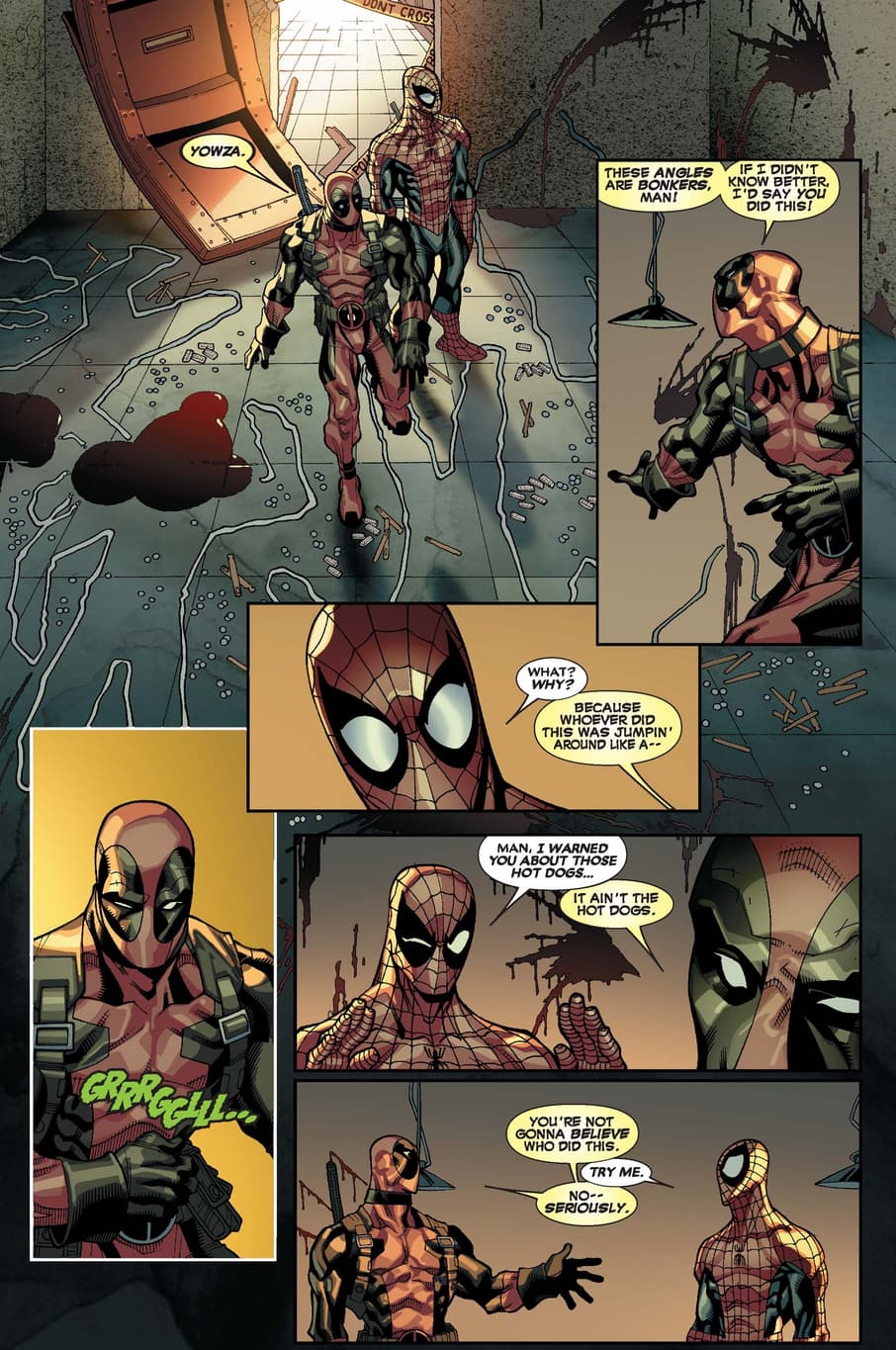 Start at DEADPOOL (2008) #19, and read through issue #21! After one of his friendly neighborhood friends is murdered, Spider-Man teams up with Deadpool who has a lead on the assassin's identity. After all, there's only one hitman who can (literally) shoot off the walls.
"IS THAT A MONKEY?"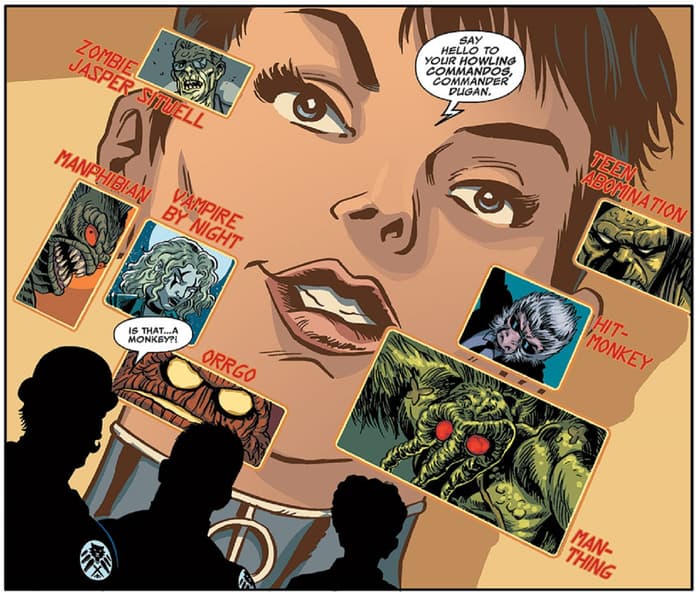 Yes, Dum Dum Dugan, it is. Hit-Monkey joins the elite team of S.T.A.K.E., a top secret division of S.H.I.E.L.D. that deals with aliens, mythical beasts, and "extra-normal" entities of all types. Man-Thing, Zombie Jasper Sitwell, and more classic Marvel monsters step out of the shadows to fight monstrous, world-ending threats. Namely undead kings and subway ghosts.
MONKEY (SPY) BUSINESS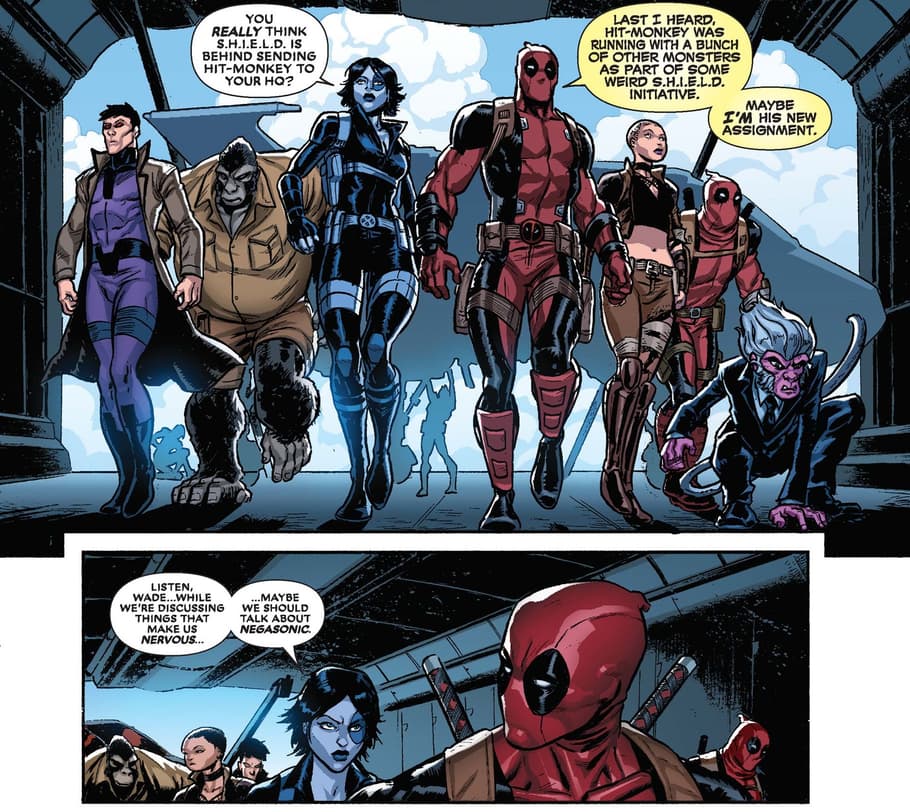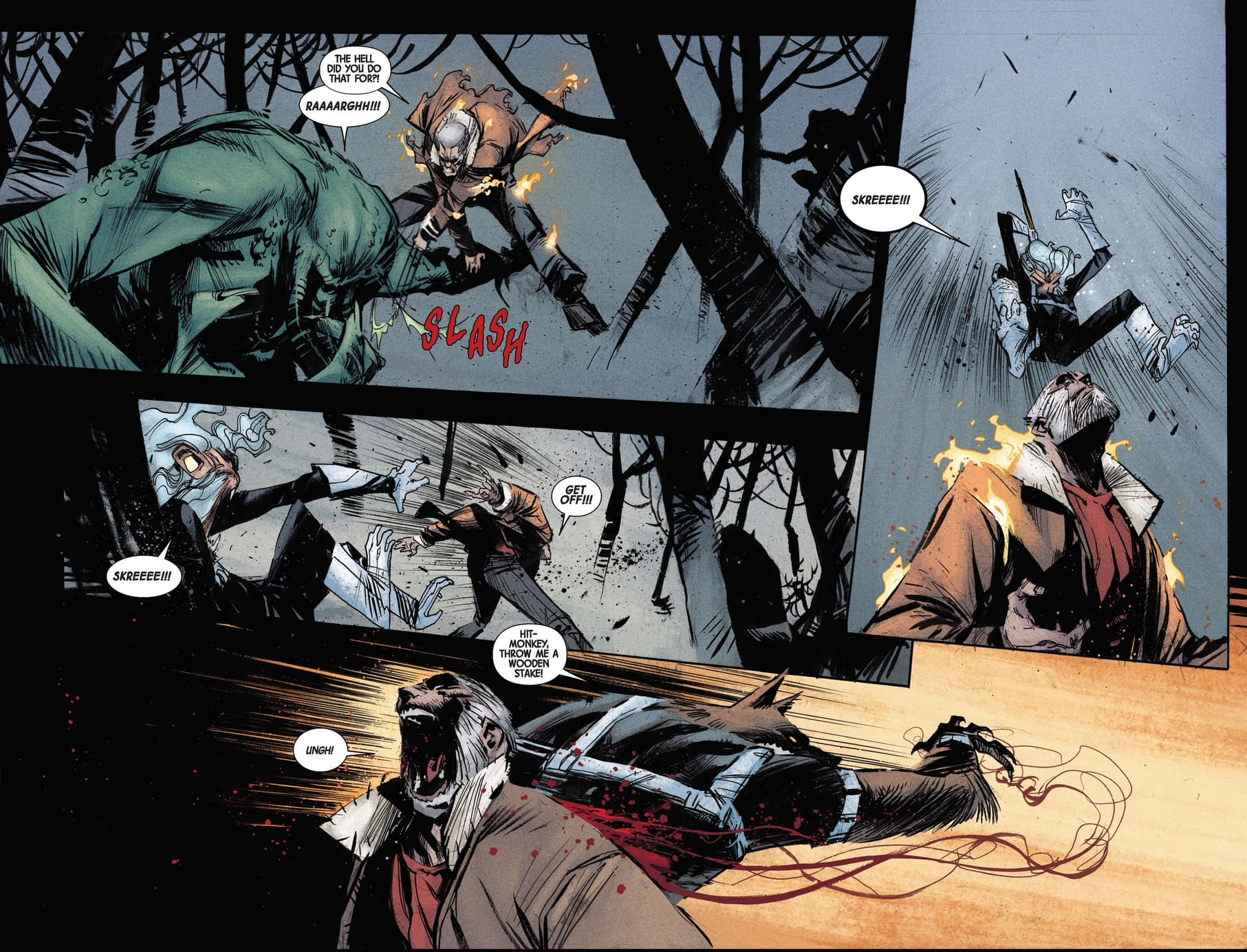 The future's Wolverine teams up with the Howling Commandos to unravel the mystery of why Jubilee is missing. Blood feasts, vampires, and primate action. Read through OLD MAN LOGAN (2016) #15.
Want to read the full legend of this murderous macaque? Start your journey into comics with the all-new, all-different Marvel Unlimited. Download the app for iOS or Android devices today.
Follow Marvel Unlimited on Twitter and Facebook to stay tuned in to weekly announcements, articles, and more, all at @MarvelUnlimited. Follow us today to join the conversation with thousands of fellow fans, and let us know what you're reading!
The Hype Box
Can't-miss news and updates from across the Marvel Universe!