Comics
Published July 28, 2023
Emma Frost: Queen of the Hellfire Gala
Mutantkind's greatest party planner gives us a peek behind the flaming curtain as she prepares to hand off her Gala duties to the Stepford Cuckoos.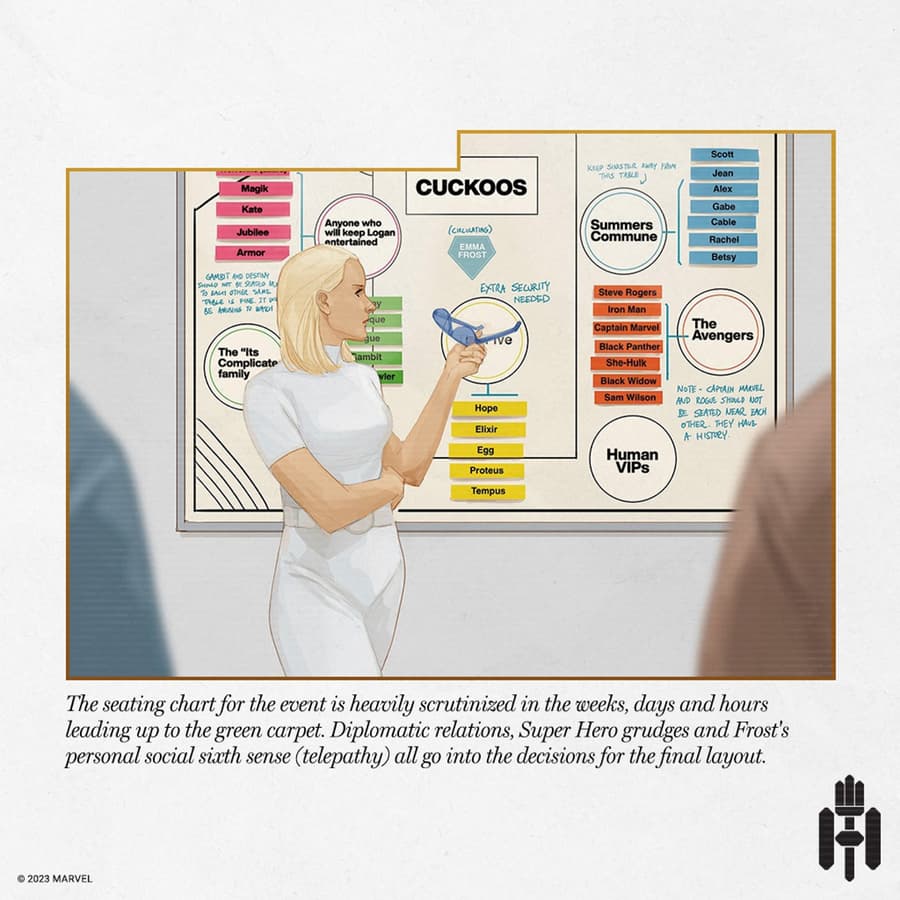 Every year, the mutant island of Krakoa hosts a glamorous party. It marks the grand reveal of the next year's team of X-Men and is a beacon of diplomacy between mutantkind and the rest of the world. And at the center of it all—Emma Frost, White Queen of the Hellfire Trading Company, esteemed member of the Quiet Council (Krakoa's governing body) and overseer of all things fabulous.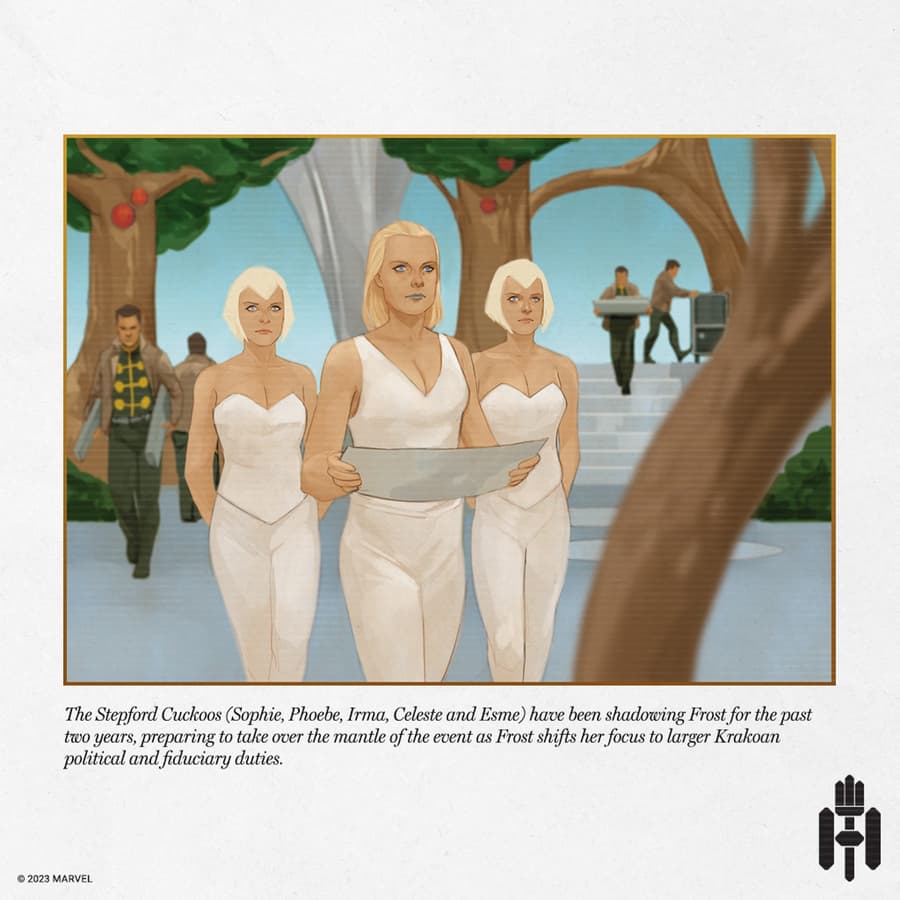 The planning of an event as large in scale as the Hellfire Gala takes all year, with preliminary discussions beginning in the days and weeks following the prior year's event. Frost has eyes (and telepathic ears) on everything from the decor to the guest list to the seating chart. Most critically, Frost gives her telepathic stamp of approval on each outfit worn by a mutant to the gala. (According to Frost, for diplomacy's sake, she passed on critiquing the attire of anyone without an X-Gene.)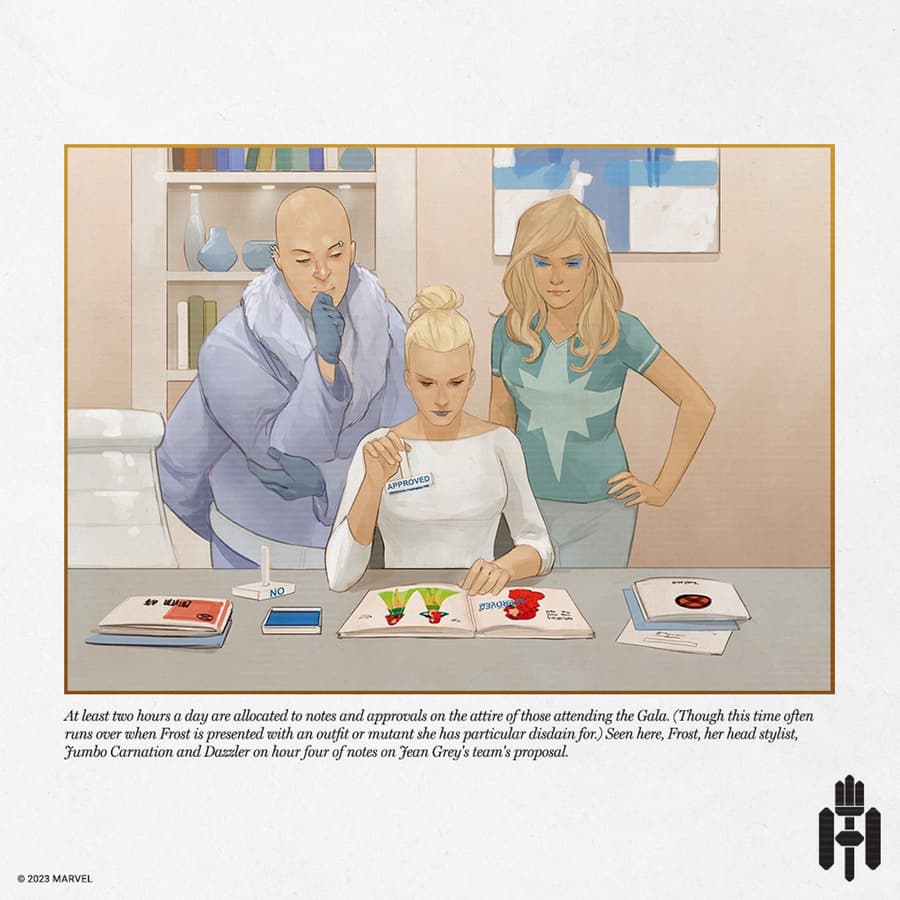 This year's Hellfire Gala will take a new form, as Frost is no longer at the helm. Rather, she is passing the responsibility on to her daughters, the Stepford Cuckoos. The Five-in-One, as they are often called, are ready and willing to take the reins from the White Queen, but not without first training under her experienced (and may we add, exquisitely adorned) hand.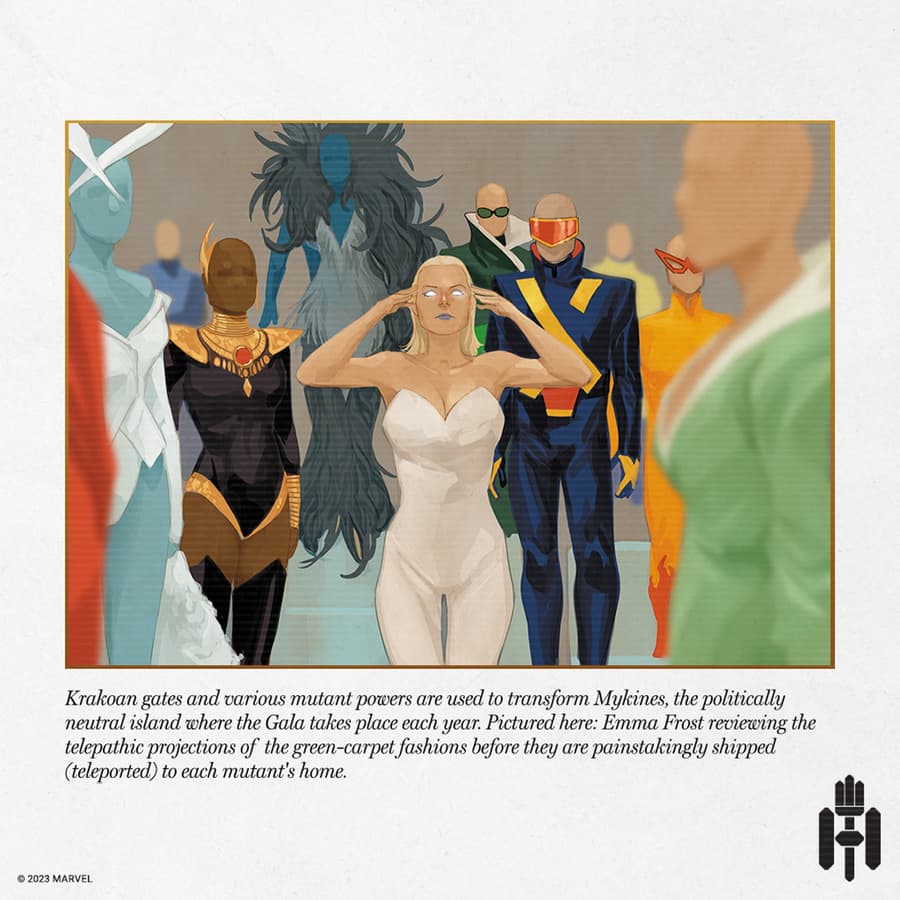 Over the past two years, we have sent photographers to document the planning of the X-Men Hellfire Gala. Follow along to watch a master of her craft pass down her knowledge to the next generation of mutantkind.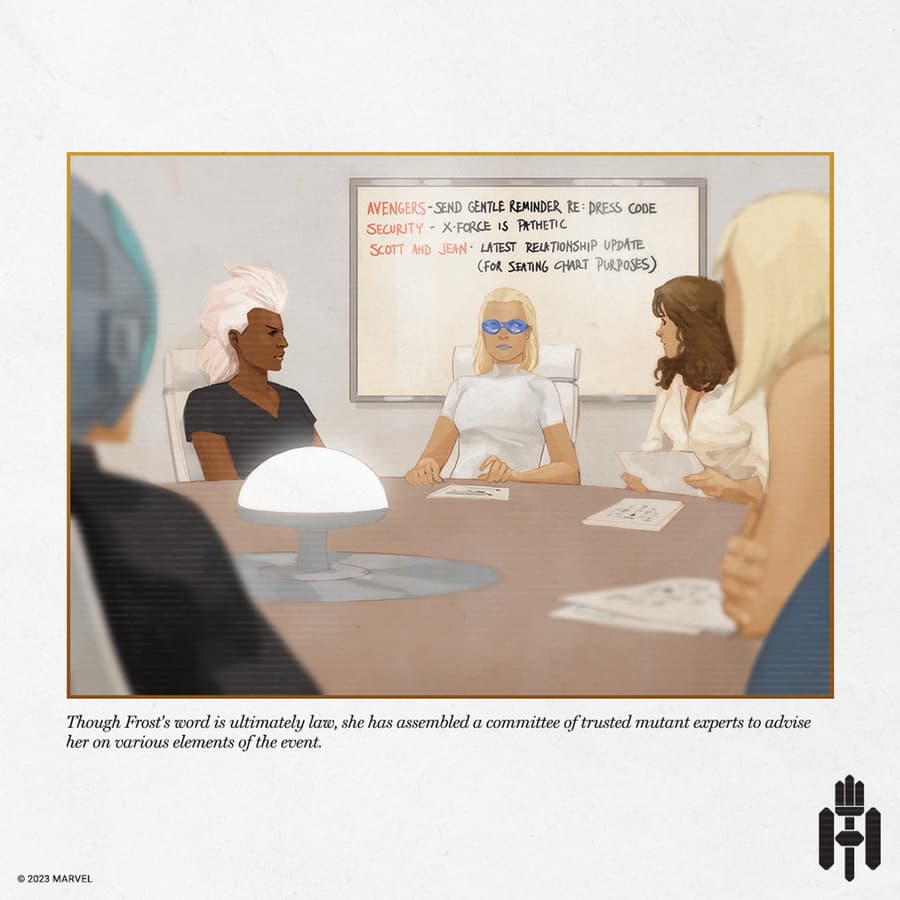 Don't miss this unforgettable evening! Pick up X-MEN: HELLFIRE GALA (2023) #1, now on sale.
Grab these comics and more at your local comic book shop! Or redeem then read your digital copy on the Marvel Unlimited app by using the code found in your print comic. Find and support your local comic book shop at ComicShopLocator.com.
To read your Marvel comics digitally, download the Marvel Unlimited app for iOS and Android devices. Gain an expansive catalog of 30,000+ comics spanning Marvel Comics history, plus access your entire digital library including comics redeemed from print. 
The Hype Box
Can't-miss news and updates from across the Marvel Universe!