Comics
Published January 12, 2021
Start Here with the Fantastic Four
Our Marvel Unlimited comic picks for Marvel's cosmic adventurers.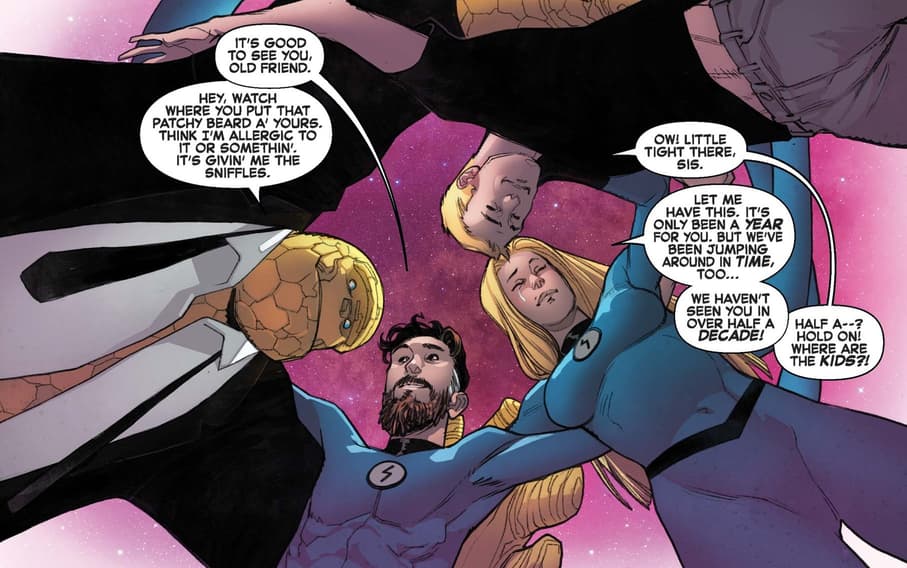 Here's the set-up for the FF's latest series by super-scribe Dan Slott: Following the incursion of the main Marvel Universe in SECRET WARS (and the apparent death of Reed Richards, Sue Storm, and their children, Valeria and Franklin), the Fantastic Four's ranks were depleted. But, instead of being obliterated into star dust, the family survived, using the reality-altering powers of Franklin Richards to explore and aid universes of their own making. Issue #3 is the reunion, issue #5, a wedding.
Over in Latveria, Doctor Doom finds a new herald of the people. Enter: Victorious.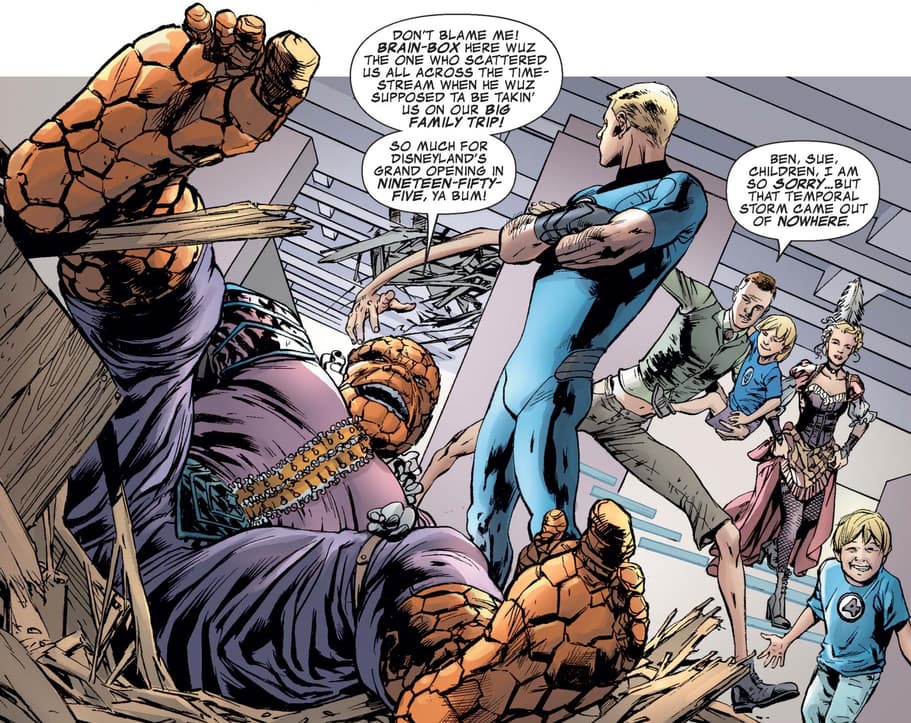 Mark Millar and Bryan Hitch take the reins with an intro issue that establishes a year-long storyline!
Following their time on Marvel's Ultimate Universe, Millar and Hitch took their cue from the wild-eyed abandon of the classic Stan Lee/Jack Kirby years, making the book decisively their own. First up is the return of Reed Richards' old flame, Alyssa Moy, with news of worldwide calamity that only Mister Fantastic can help divert.
This run marks a great balance between human tension and otherworldly threats. Read through issue #587 for the full Nu-World arc.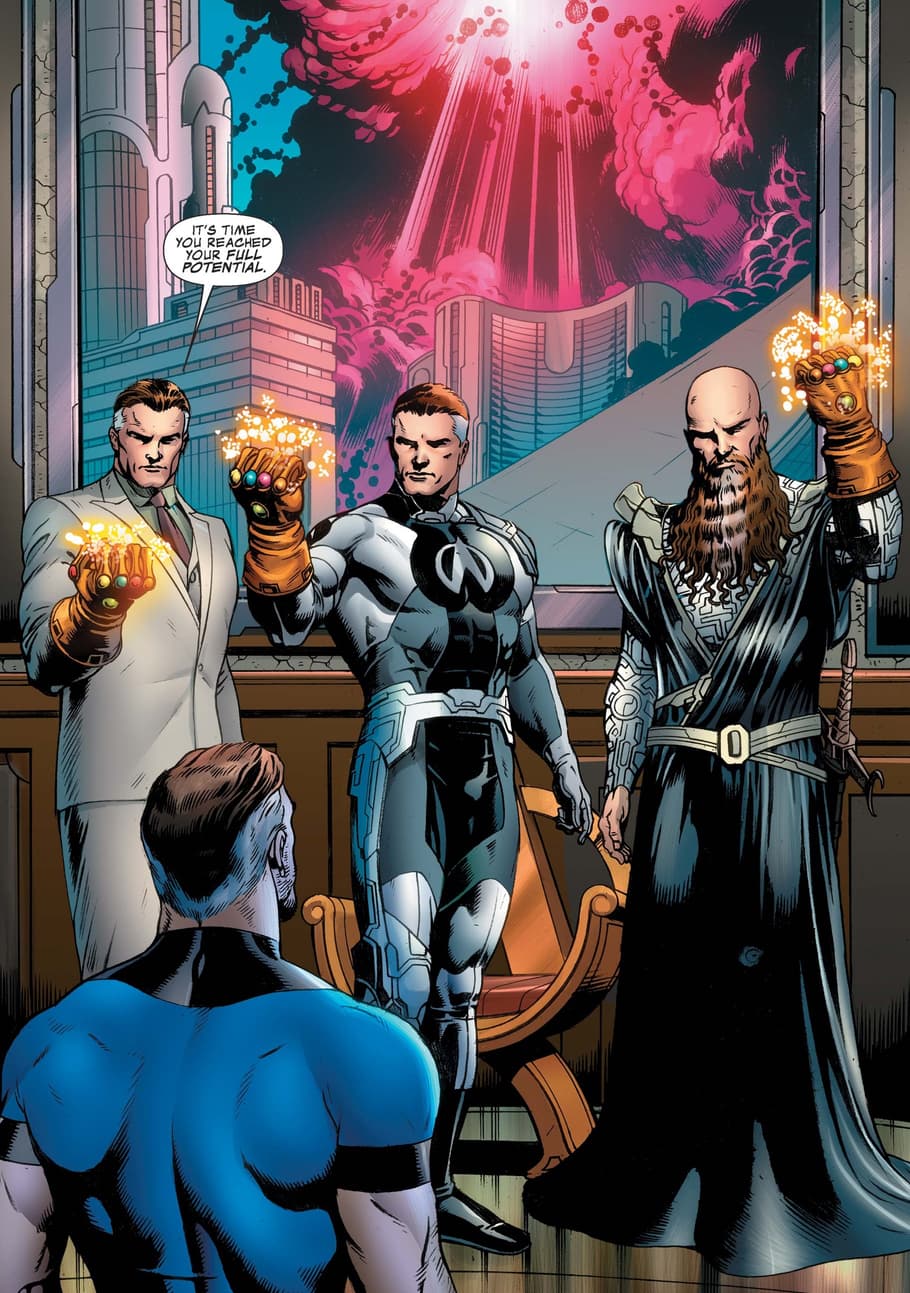 Reed Richards builds a bridge across the Multiverse to solve everything. All he turns up is more questions.
Writer Jonathan Hickman delivers a sprawling, universe-expanding run with artists like Dale Eaglesham, Steve Epting, Neil Edwards, Ryan Stegman, and more.
Anything is possible in Reed Richards' world of tomorrow, for better and for disastrous. Under the sea, to the moon, and even into the future: the scope here is unlimited and unknown.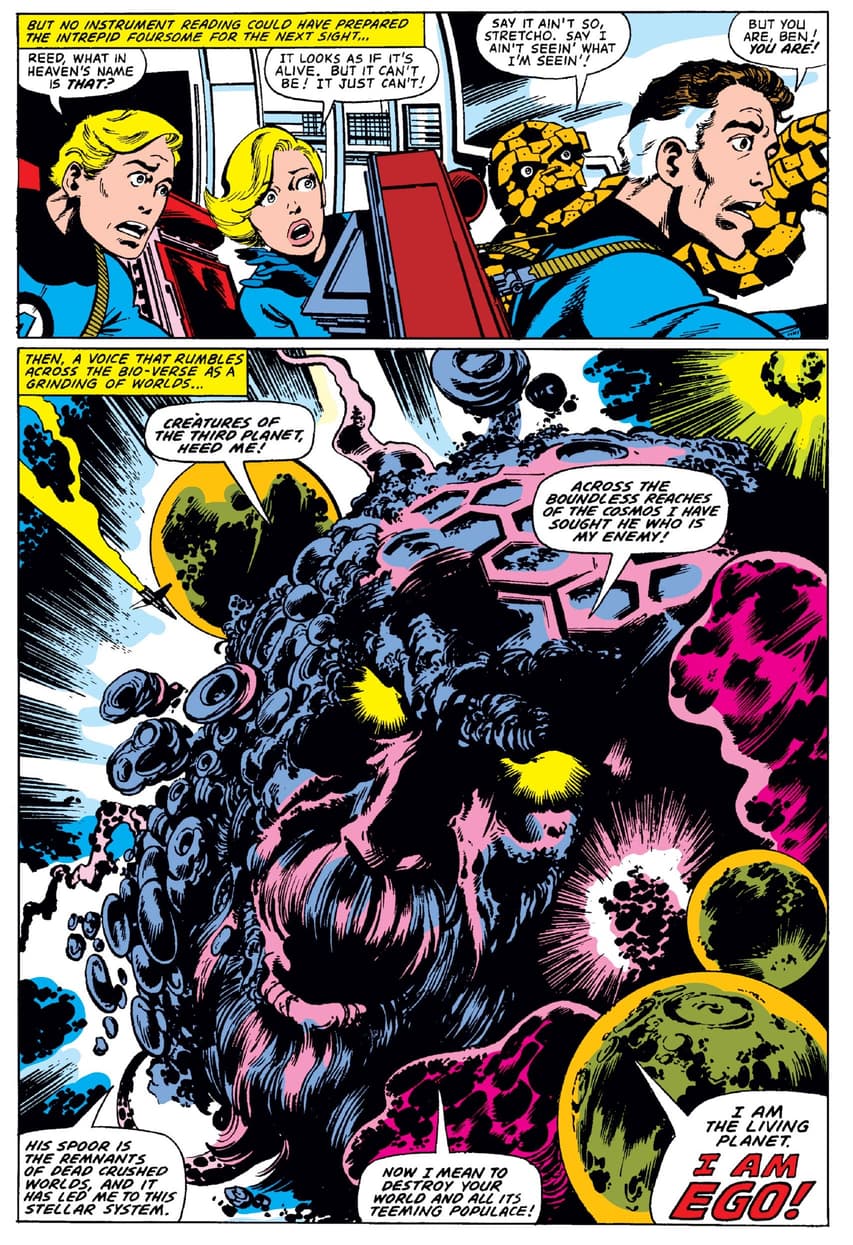 Read through issue #295 for the landmark run of writer and artist John Byrne! Through visionary storytelling, Byrne established a new golden age for the FF, launching them into realms where few creators had dared to go before. From classic match-ups against villains like Galactus and Doctor Doom, to celebrity guest-stars in Black Panther, Thor, Spider-Man, and the X-Men, this explosive turn has it all.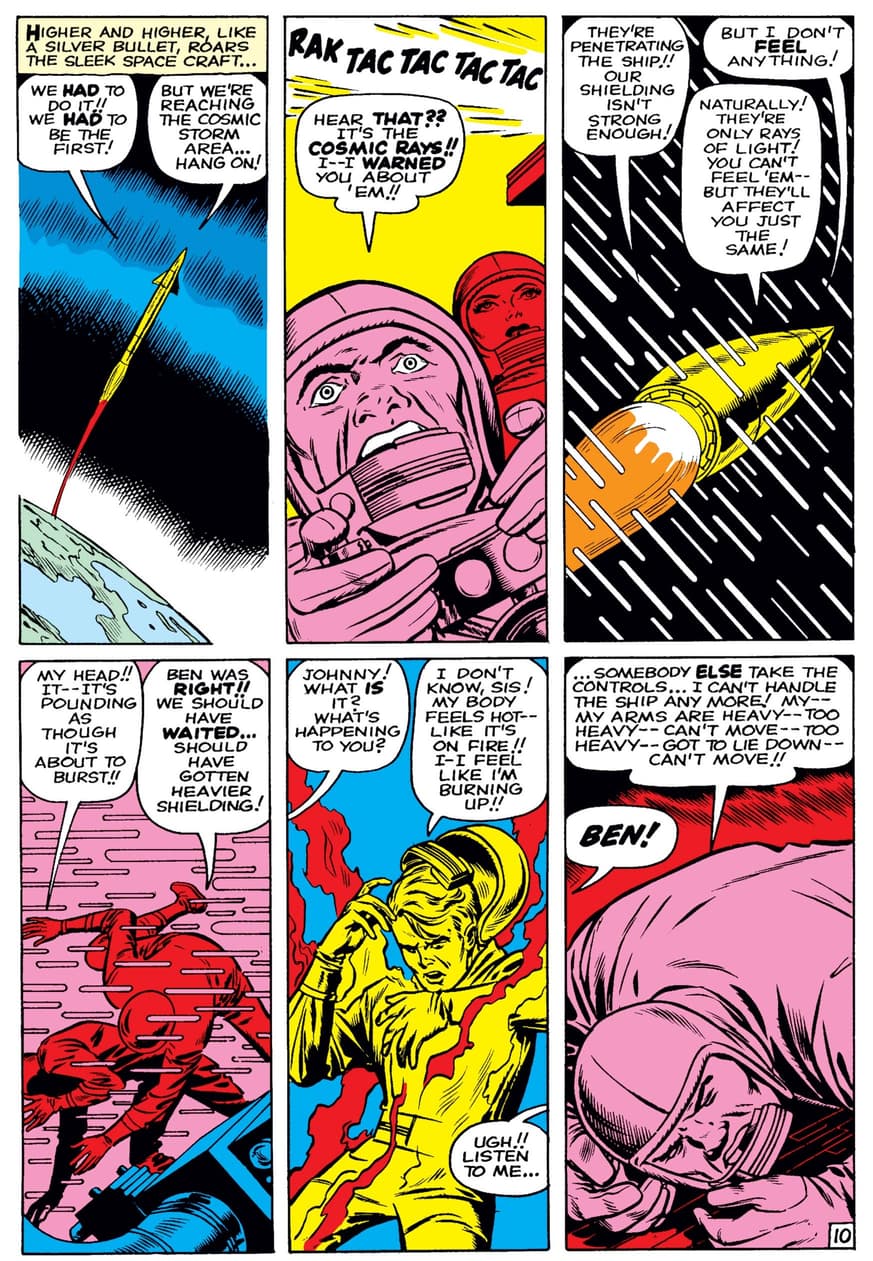 The First Family's first appearance! Co-creators Kirby and Lee ushered in the modern age of comics by rejecting the tropes of the "Super Hero." These off-world adventurers brought an entirely new dynamic to the page, and readers couldn't get enough of their in-family bickering and close-to-home problems. (Bankruptcy! The Cold War!)
It is also an origin. After being bombarded by cosmic rays on a thwarted space mission, Reed Richards, Susan Storm, Johnny Storm, and Ben Grimm crash-landed back home with remarkable, and even ostracizing, powers.
Their first iconic cover features the civilian-dressed fam taking on one of Kirby's signature monsters. A match made in comic book heaven.
Stick around for issue #5: The first appearance of Doctor Doom. This tortured foil with a god complex is one of the most recognizable Super Villains in all of Marvel lore. The Thing pretending to be an eyepatch-wearing pirate is just icing on the cake.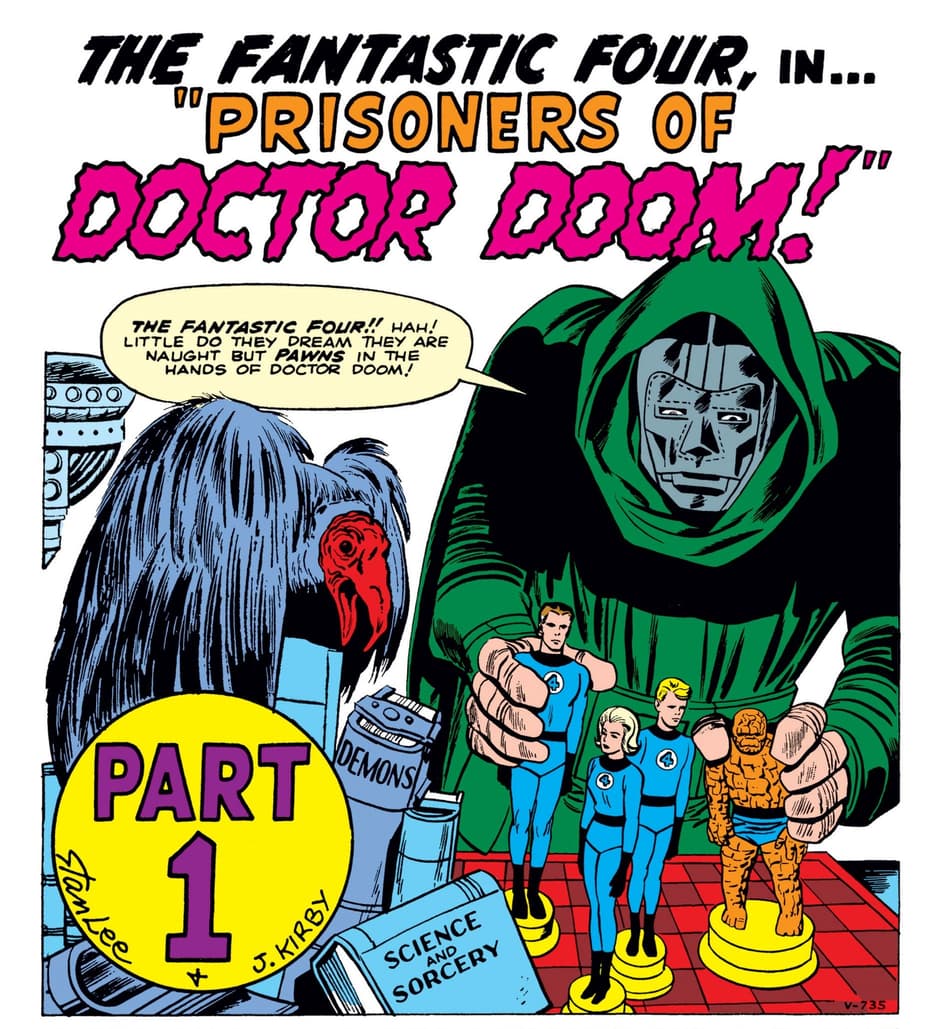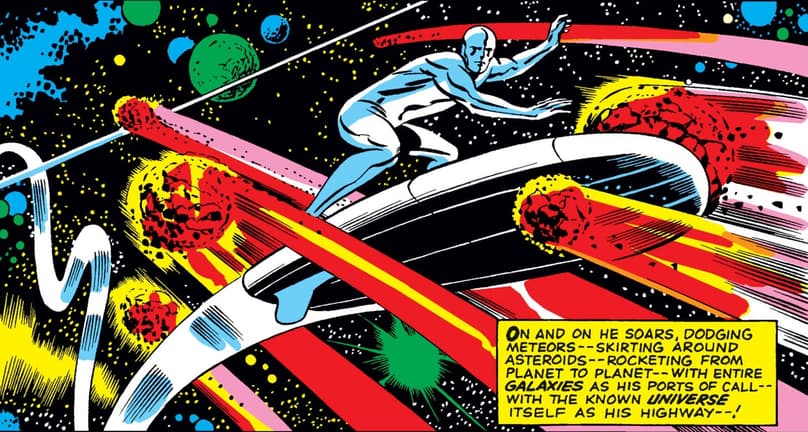 Kirby and Lee's imagination is boundless and spacey in what many consider their greatest collaboration. The team begins to unravel after the arrival of the Silver Surfer, a cosmic wanderer who heralds the End of Days. Galactus, Devourer of Worlds, is coming to Earth, and the Fantastic Four learn what they're made of in what could be their final hour.
These three issues were a gamechanger for mainstream comics. Wonderfully offbeat, taut, and thrilling.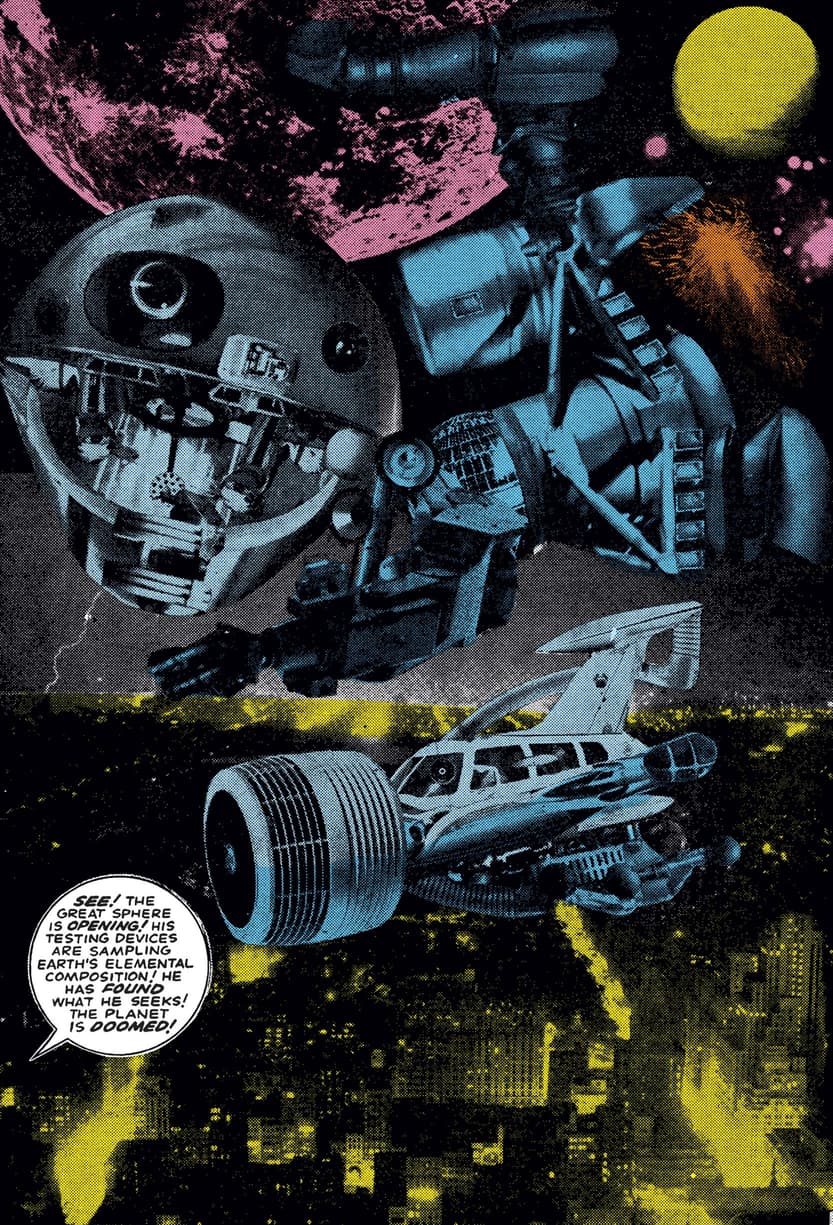 Follow Marvel Unlimited on Twitter and Facebook to stay tuned in to weekly announcements, articles, and more, all at @MarvelUnlimited. Follow us today to join the conversation with thousands of fellow fans, and let us know what you're reading!
The Hype Box
Can't-miss news and updates from across the Marvel Universe!