Comics
Published September 10, 2018
Five Iron Fist Stories To Read After Watching Season 2
You just finished "Iron Fist" Season 2 -- now read these comics!
"Iron Fist" Season 2 debuted on Netflix on September 7. You've probably watched the entire 10-episode season by now and want more, more, more. After giving your eyes a chance to recover, we've got a five-spot of comics that you'll dig.
Danny Rand, of course, takes center stage in all of these offerings, but you'll also see familiar faces in the form of Davos, Misty Knight, Colleen Wing and Luke Cage, along with plenty of flying fist and spinning kicks!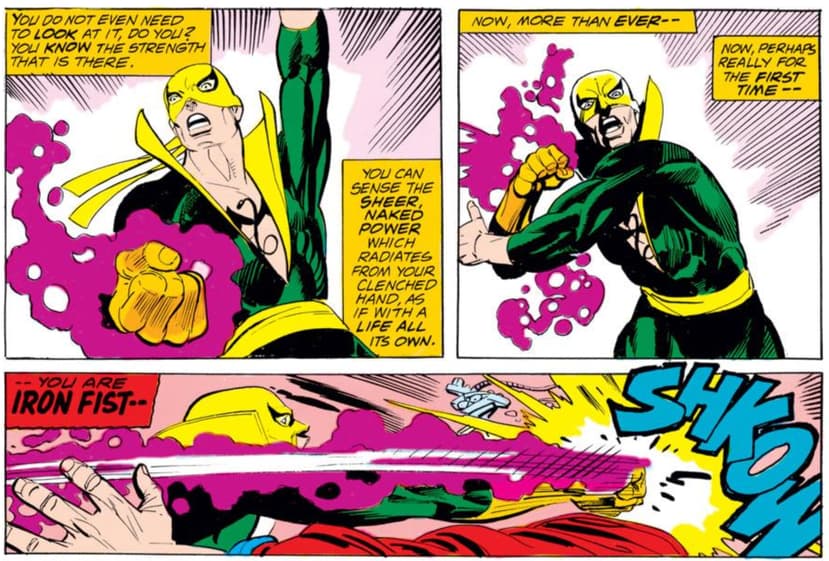 A MARVELOUS PREMIERE
Danny Rand initially debuted in 1974's MARVEL PREMIERE #15 and starred in the book until #25 after which he earned his first solo title. Along the way, he made his initial journey back from K'un L'un to New York City and met soon-to-be friends Colleen Wing (#19) and Misty Knight (#21). He also tangled with Season 1 villains, the Meachums, but you'll have to make the jump to IRON FIST #1 for the first Davos appearance!
NIGHT OF THE DRAGON
Davos caused even more problems for Iron Fist in the pages of MARVEL TEAM UP #63-64, which also brought in Misty, Colleen and Spider-Man! Going by Steel Serpent, Davos challenged Rand to a fight, having always considered himself the true wielder of the Iron Fist. Wing, Knight and Spidey held their own against Davos while Iron Fist recuperated from the first encounter wherein the Serpent made off with some of Rand's chi. Ultimately, Danny returned and fought Davos long enough to see his sparring partner seemingly disintegrate because he couldn't handle the Iron Fist power.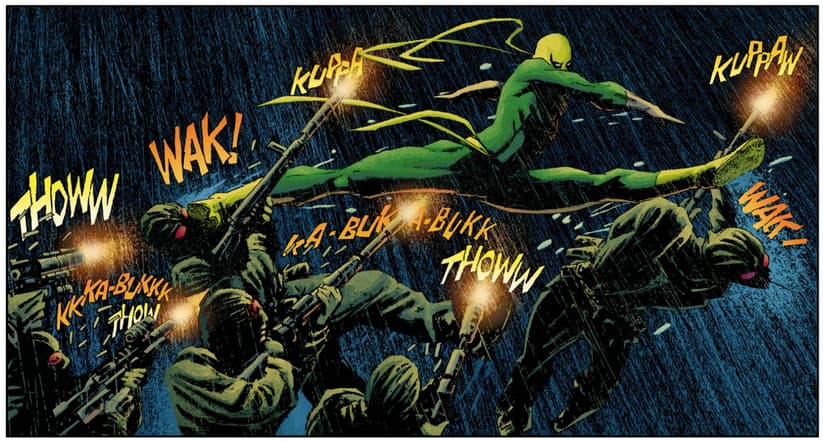 THE SEVEN CAPITAL CITIES OF HEAVEN
At the launch of 2007's IMMORTAL IRON FIST, Danny Rand found himself on the road to a series of revelations. On the journey, he discovered he was but one of a series of Iron Fists who had battled on Earth. Rand also learned that, in addition to K'un L'un, a variety of other heavenly cities existed. In the first 14 issues of this series, Rand battles in a unique tournament, Davos schemed in the background, and the combined might of Colleen Wing, Misty Knight and Luke Cage fought Earth-side to stop Hydra from invading the Heavenly Cities.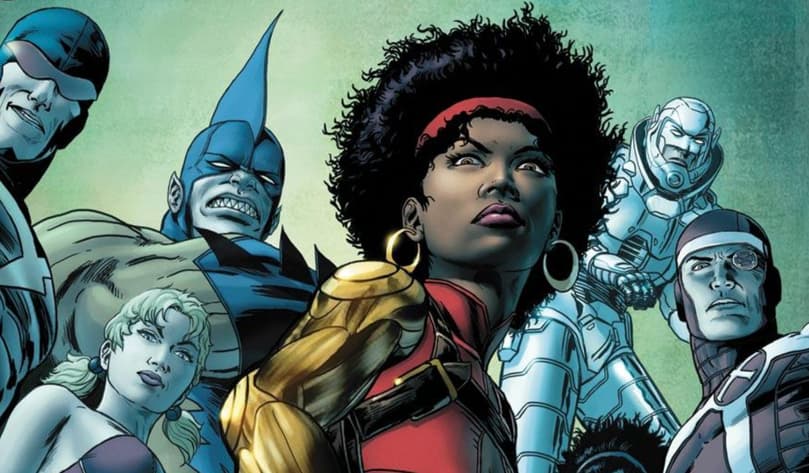 DARK KNIGHT
In the wake of Shadowland, Misty Knight decided to bring together some of the characters who fought against the demon-possessed Daredevil as a new version of Heroes for Hire. Or so she thought. In reality, Knight actually lied in the thrall of Puppet Master who manipulated her into utilizing her connections to pull the strings of a variety of street heroes. Luckily, Knight's comrade Paladin got in touch with Iron Fist who used his own connections and skills to help Misty break free and continue her mission in the pages of HERO FOR HIRE leading into VILLAINS FOR HIRE.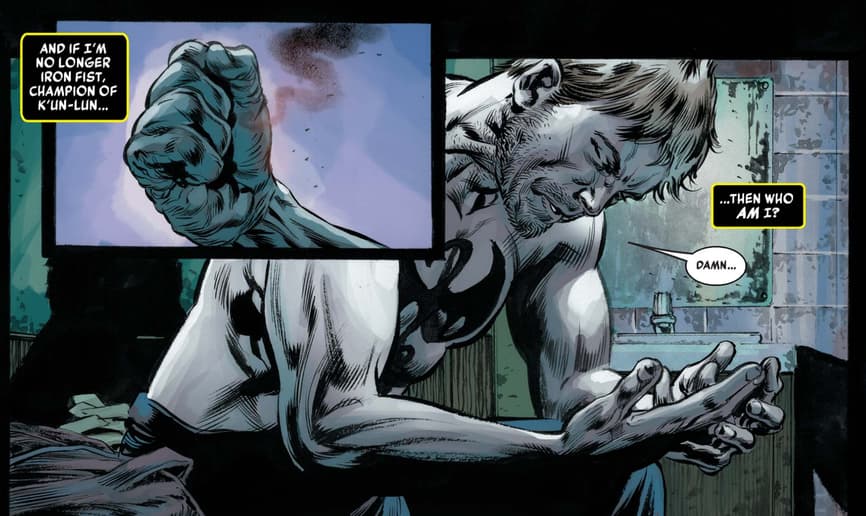 TRIAL OF THE SEVEN MASTERS
The current IRON FIST series kicked off with quite a bang as a disillusioned and powerless Danny found himself on Liu-Shi, an island with seven masters who each wanted to test Iron Fist for legitimacy. As he fought his way around the island, Danny not only regained some his abilities, but also came to realize that the people ruling the place might have secret motives. In the end, Iron Fist faced his past, regained his power and proved himself K'un L'un's true champion.
Can't get enough Iron Fist and want to read all these digital comics? Check out Marvel Unlimited!
Need a refresher on recent events for Danny Rand, Colleen Wing, and the other 'Marvel's Iron Fist' characters before it premieres at midnight? We've got you covered here!
Stream Season 1 of "Marvel's Iron Fist" on Netflix now! Keep your eyes right here on Marvel.com for all the updates, plus follow @MarvelIronFist on Twitter and like "Marvel's Iron Fist" on Facebook.
The Hype Box
Can't-miss news and updates from across the Marvel Universe!