Comics
Published February 14, 2022
Fun Facts: Marvel Love Stories
Test your knowledge of Marvel romance this Valentine's Day!
Have you tried Marvel Unlimited yet? It's your all-access pass to over 29,000 Marvel comics. Download our supercharged app on the App Store or Google Play today!
The Marvel Universe is vast and often chaotic. Those moments of chaos don't always result in the near destruction of all living things—sometimes, they lead to moments of love depending on the heroes, villains, and everyday civilians caught in the midst of it all. In honor of Valentine's Day here are those fun facts about unexpected romances, flings, and marriages featuring some of your favorite Marvel characters!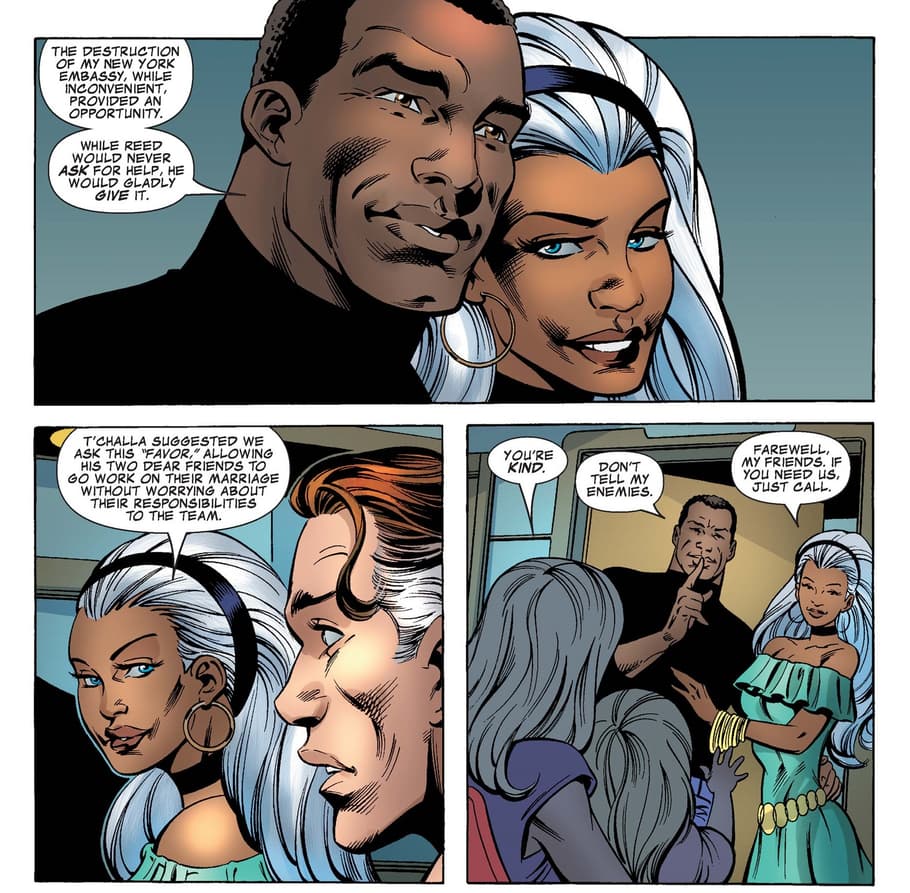 Before the marriage of T'Challa and Ororo Munroe, AKA Storm, was annulled, the two joined the Fantastic Four together for a short time while Reed and Sue Richards spent some time away together. The newlyweds not only helped to save the galaxy, but they also saved the Richards' marriage in the process! It may be complicated between these two right now, but we believe their love story is for the ages.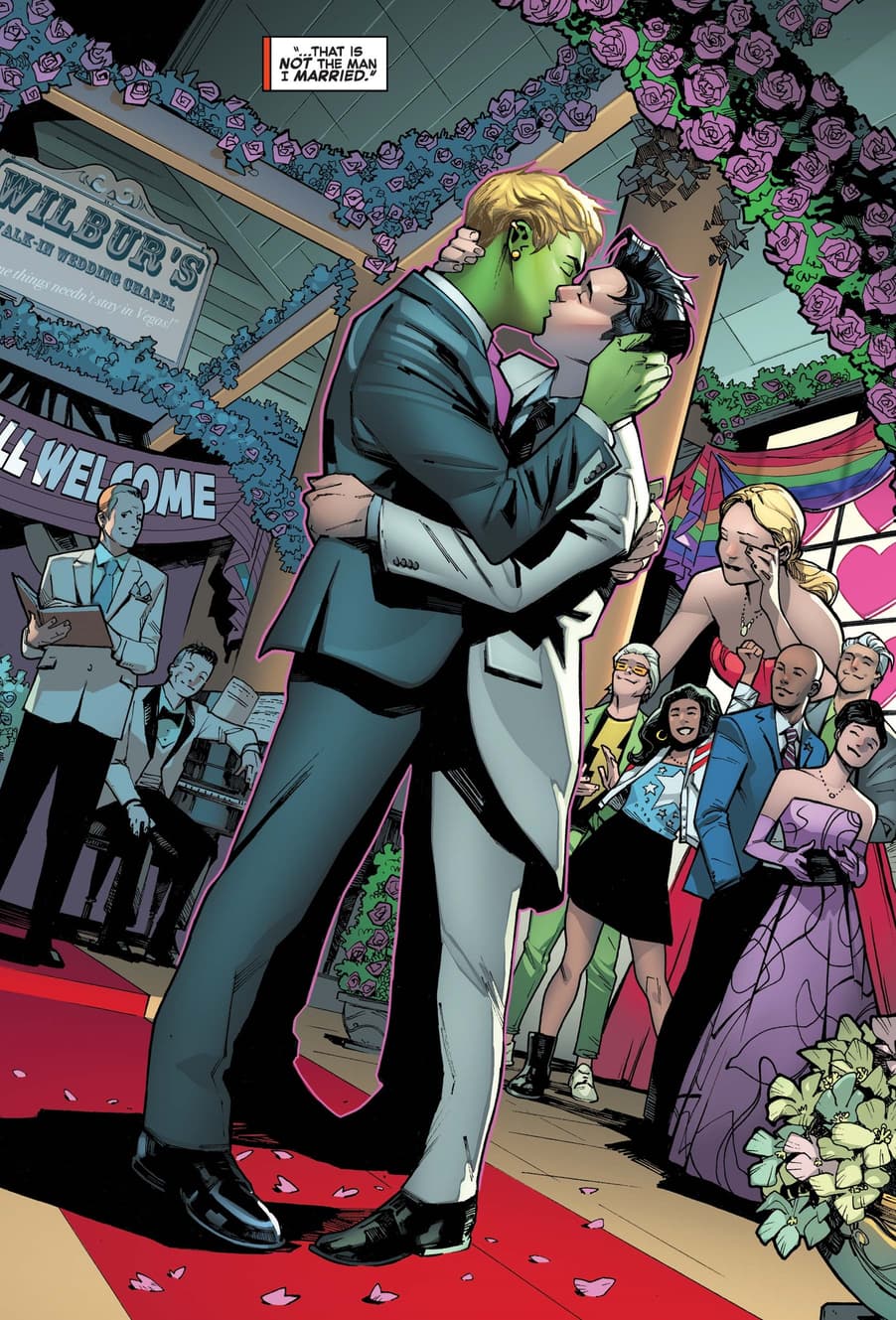 From the first issue of the YOUNG AVENGERS series, Wiccan and Hulkling ranked as one of the cutest Marvel couples. In fact, some of the OG Avengers would do well by taking a few notes on what a healthy relationship looks like by watching these two. During the cosmic calamity of EMPYRE, Wiccan and Hulkling took their partnership to the next level by getting married. Hulkling is now the King of Space and the definitive ruler of the united Kree/Skrull Empires. But thanks to his Earth-bound love, Wiccan, this pair manages to stay grounded.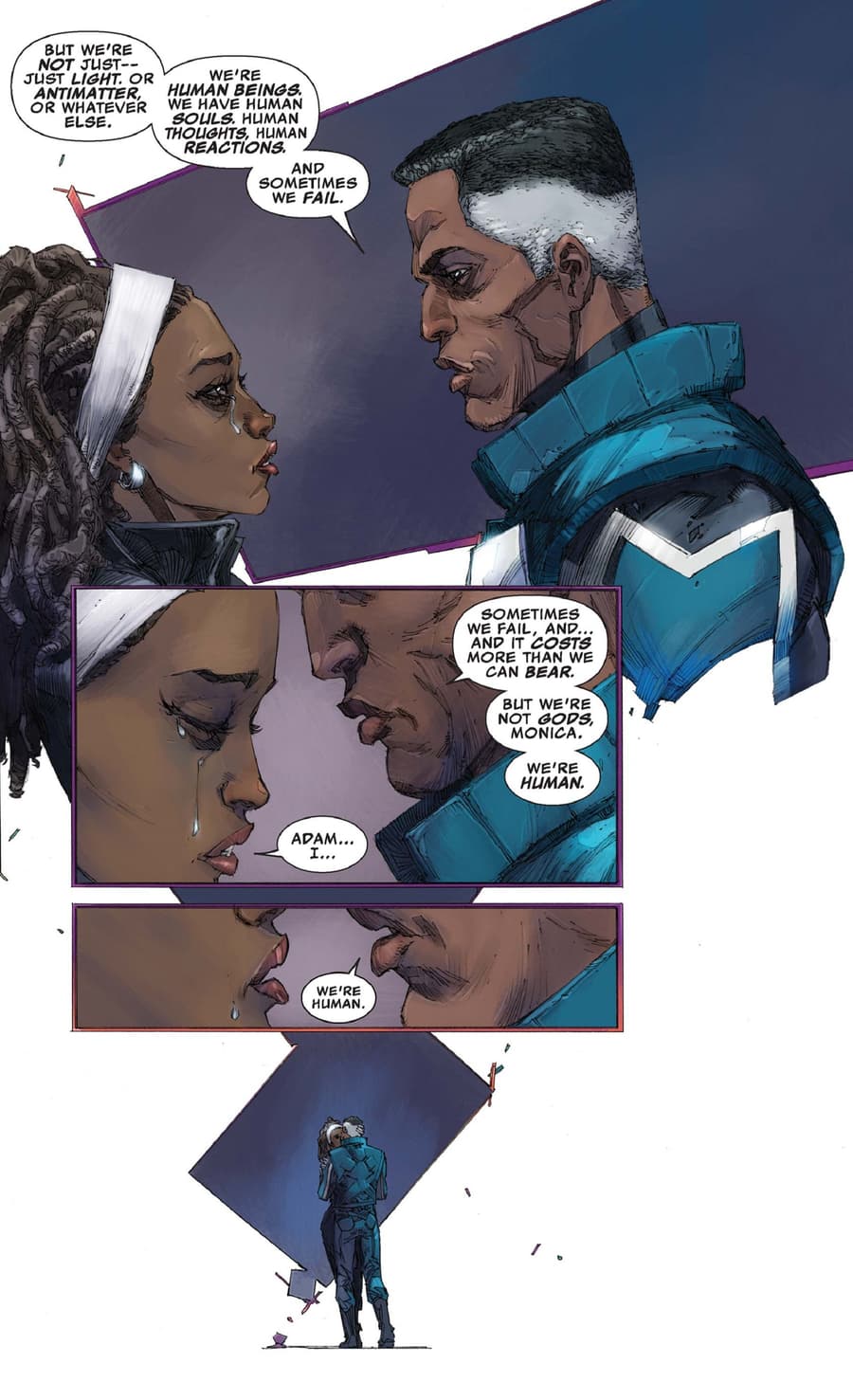 Some Super Heroes may have god-like powers, but that doesn't take away from their humanity. For supersonic Monica Rambeau and super-powered physicist Adam Brashear, AKA Blue Marvel, acknowledging their humanity leads to their first kiss. The events that inspired this tender moment were incredibly tragic and left Monica battling her emotions. Ones she could have handled on her own, but not all battles have to be fought solo.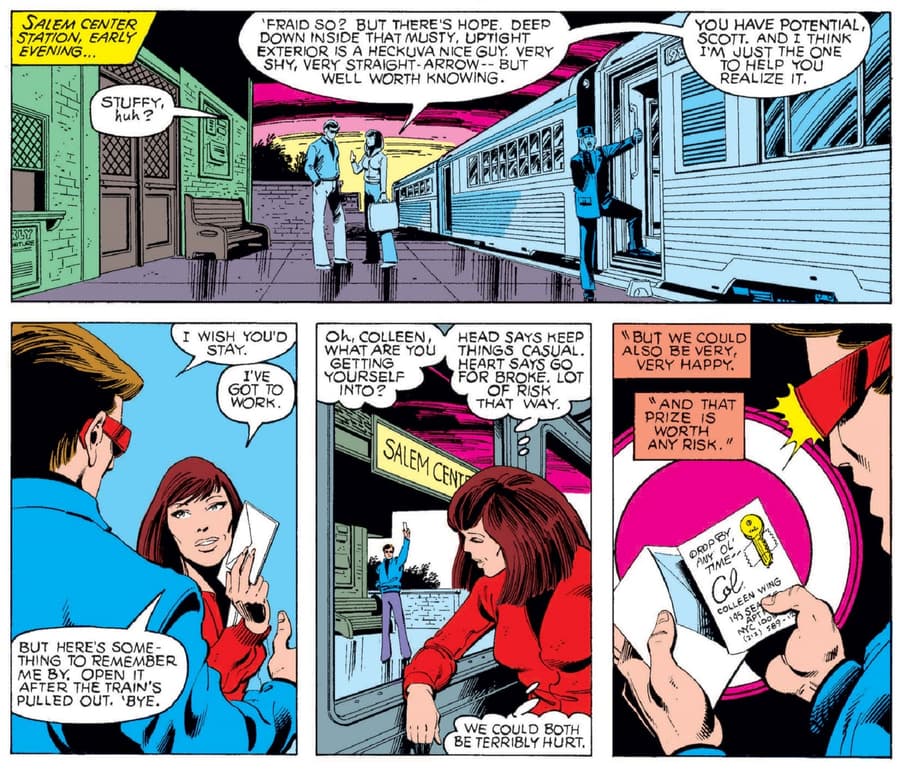 In Colleen's defense, the red shades and X-Men work attire Cyclops gallivants around in are more than enough to catch the strongest-willed individual's attention! Plus, he had all that brooding energy going on when he first crossed paths with Colleen. Jean Grey was somewhere in the cosmic afterlife after she sacrificed herself for the sake of the universe. Scott and Colleen spent a small amount of time together, and before they parted ways, she left him with an invitation... and a key to her place. Thankfully for Colleen, the universe stepped in, or rather the Phoenix Force stepped in and brought Jean back to the living, saving Colleen from long-term heartache.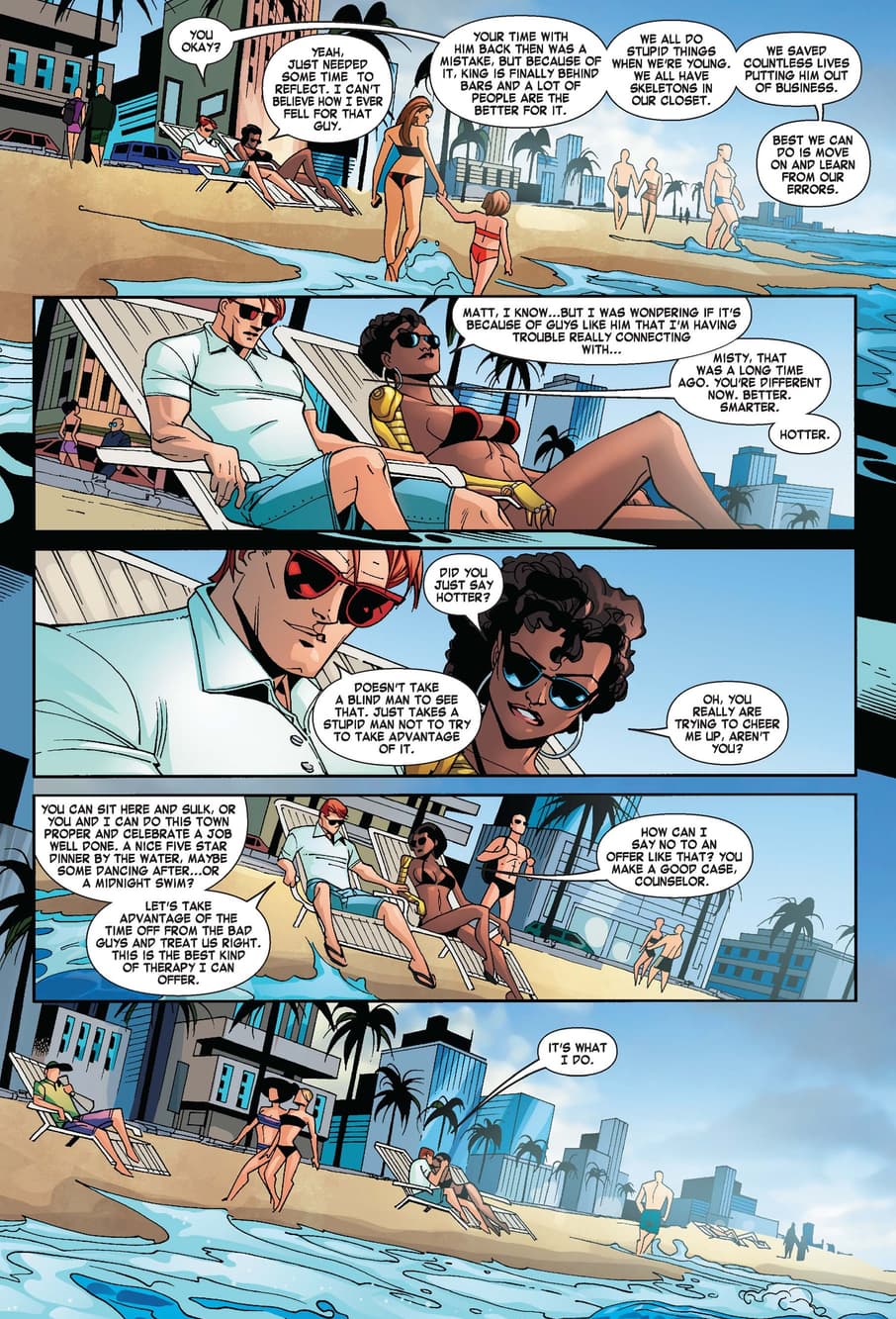 What better way to celebrate defeating your evil ex-boyfriend than to accept an invitation to extend your stay in Miami with the handsome Man Without Fear who helped you beat him? Misty Knight had the right idea to spend a few more days on the beach with Matt Murdock. Heroes for Hire deserve fun in the sun!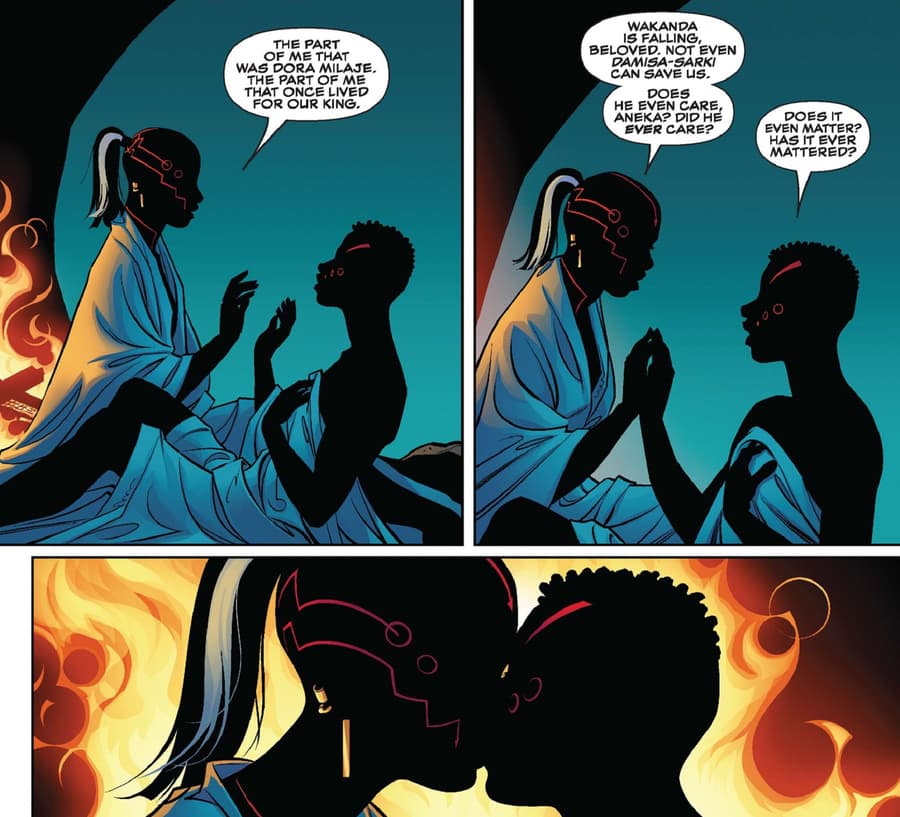 Ayo and Aneka were once dedicated in their post as Dora Milaje, royal guards to the Black Panther. But when their native Wakanda began to buckle under violent rebellions, the warriors created their own army as the Midnight Angels to deliver peace. Together, they inspire democracy in Wakanda. A couple who liberates together stays together! Read their first meeting, and earliest days of love, in BLACK PANTHER: WORLD OF WAKANDA (2016).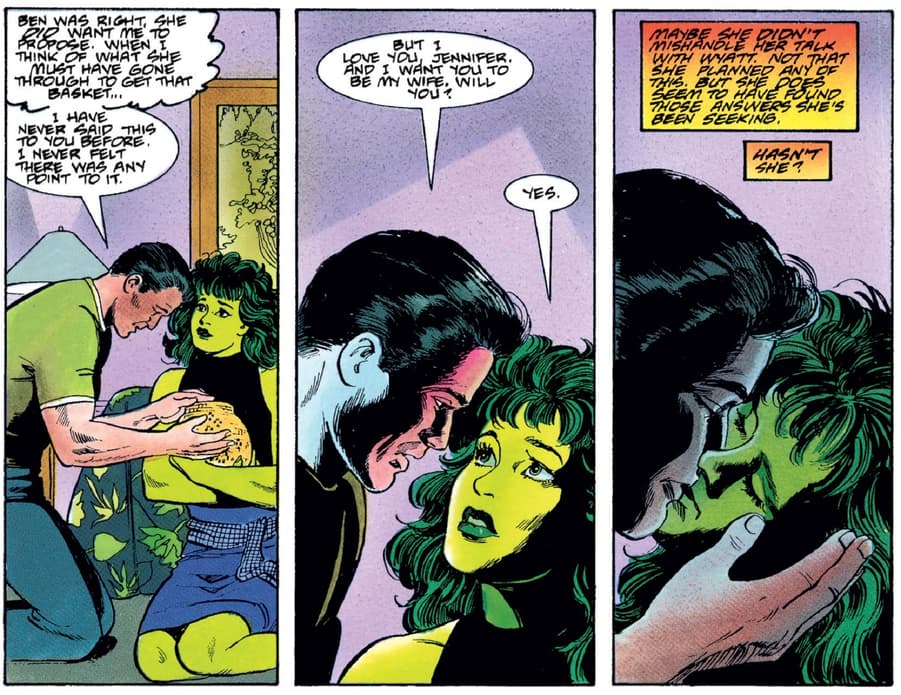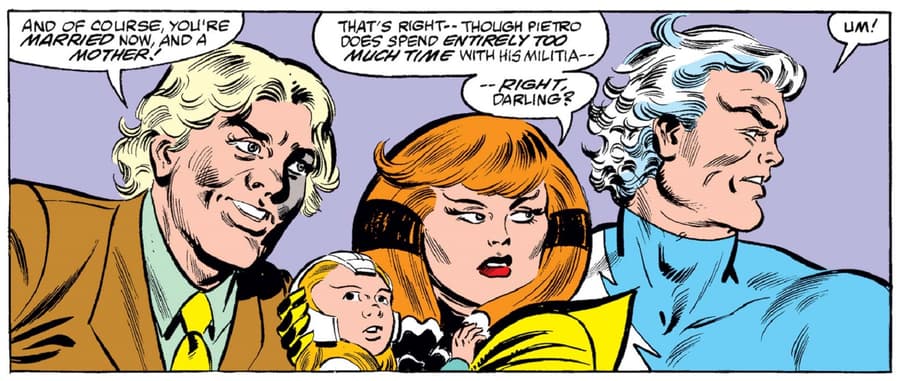 For a time, things were good between Crystal and her Avenger husband Quicksilver, but as they settled into life together on the Moon, their relationship began to sour. When Crystal, Quicksilver, and their baby daughter, Luna, visited the Visions for Thanksgiving dinner, sparks flew in an unexpected direction. It's one heck of a holiday feast full of Super Heroes and an uninvited Magneto which caused a bit of drama. However, the Visions' real estate agent, who was also in attendance, struck up a conversation with Crystal. Norman shot his shot, and the two soon began a romance once Crystal's marriage hit the skids.
Need more Marvel romance in your life? Fall head over heels with these Valentine's picks, or read any of the featured comics above on Marvel Unlimited!
Follow Marvel Unlimited on Twitter and Facebook to stay tuned in to weekly announcements, articles, and more, all at @MarvelUnlimited. Follow us today to join the conversation with thousands of fellow fans and let us know what you're reading! 
The Hype Box
Can't-miss news and updates from across the Marvel Universe!