Comics
Published September 20, 2019
How Gwen Stacy Became a Super Hero
Get the full story ahead of 'Ghost-Spider' #2!
A regular resident of Earth-65 (the Earth of a different dimension than ours), Gwen Stacy has now begun hopping across space to live as both Gwen and Ghost-Spider in her own reality as well as ours (on Earth-616).
Don't quite understand the new status quo yet? No worries—just read GHOST-SPIDER!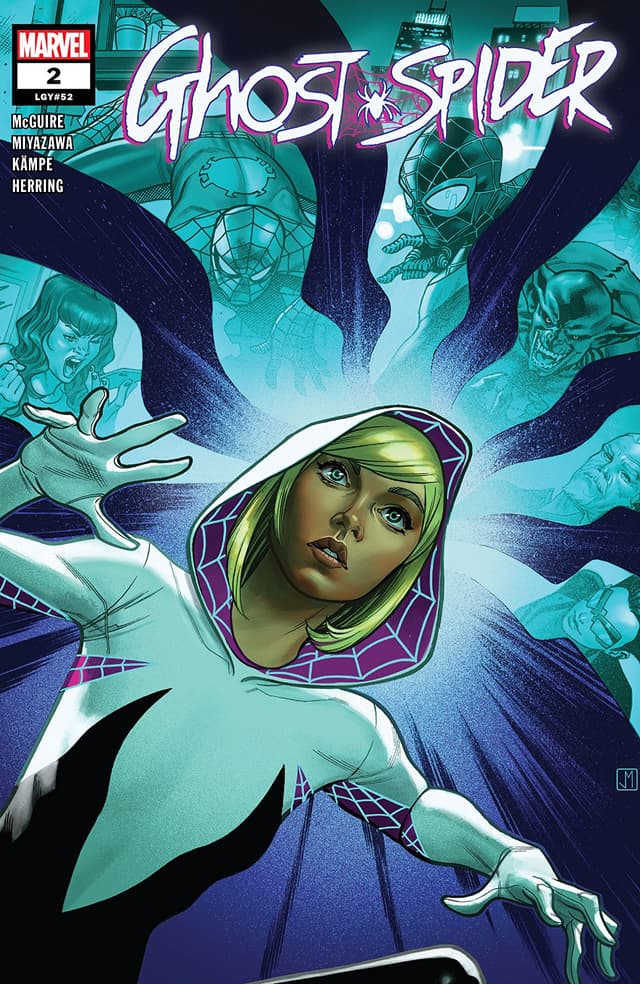 Let's step back for a second. In our world (Earth-616), Gwen Stacy debuted in 1965 when Peter Parker started college. The two began dating and then, tragically, she lost her life in an altercation with the Green Goblin a mere eight years later. In the ensuing decades, the loss became as important to Spider-Man as any he'd ever experienced.
During that time, Spidey has met a number of Gwen wannabes, ranging from clones to masquerading villains, but a whole new take on Stacy came about in 2014's EDGE OF SPIDER-VERSE #2 by Jason Latour and Robbi Rodriguez.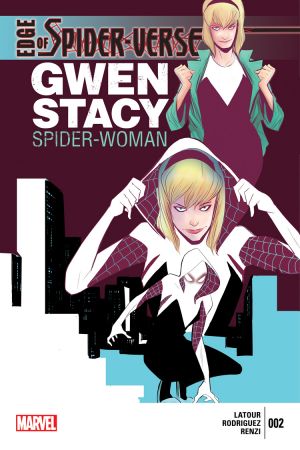 That issue, part of an arachnid-centric multiverse tale, didn't just play off of the loss of Gwen Stacy; it took the basics of the character and built an entirely new universe around her, otherwise known as Earth-65. But there, instead of Peter Parker winding up with the life-changing spider bite, it was the drummer in a punk band who was named Gwen Stacy (and the band was called The Mary Janes).
Like her 616 counterpart, this Web-Slinger—calling herself Spider-Woman, but referred to as "Spider-Gwen" by many readers—worked hard to balance her hero life with her studies as well as her friend and family relationships. She managed all of that in the initial debut...but also revealed her true identity to her father, policeman George Stacy of the New York Police Department! From there, Gwen swung into action with her fellow Wall-Crawlers to help stop Morlun and the Inheritors in the pages of SPIDER-VERSE (2014).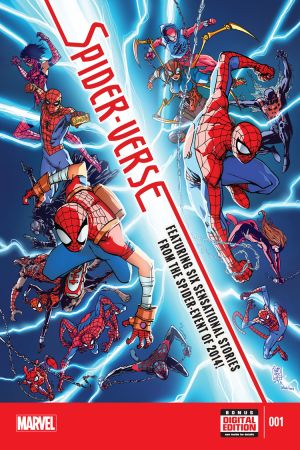 In the wake of SPIDER-VERSE, Stacy earned her first solo series, SPIDER-GWEN (2015), which dug further into her history. At that point, readers learned that she was friends with her world's Peter Parker, but he went crazy after Spider-Woman debuted and he turned himself into the Lizard. Spider-Woman also dealt with a corrupt Matt Murdock, the vigilante-hunting Captain Frank Castle, Jean DeWolff, Kraven the Hunter, and even Green Goblin (actually Harry Osborn)!
Thanks to her history jumping between realities, Spider-Gwen could be seen hopping from one dimension to another, even participating in the WEB WARRIORS (2015) series. She also worked with Spider-Woman and Silk from the 616 and palled around with Miles Morales on more than one occasion. She also helped out during the clone-filled DEAD NO MORE epic and came back together with her fellow spider-folk during SPIDER-GEDDON.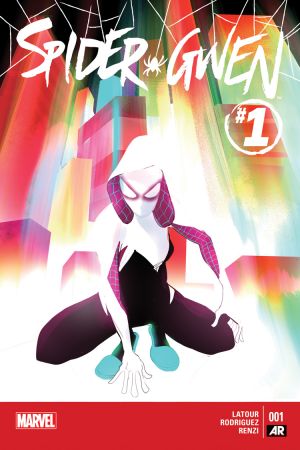 Now, Seanan McGuire and Takeshi Miyazawa carry on Gwen's adventures in a series claiming a new name for the character: GHOST SPIDER! Still a citizen of Earth-65, Stacy has begun taking classes at Earth-616's Empire State University!
The series may be in its earliest days, but readers can expect a bold mix of big-time Super Hero action as well as the character drama we've all come to know and love from Gwen Stacy!
Read GHOST-SPIDER #2 at your local comic shop on Wednesday, September 25!
The Hype Box
Can't-miss news and updates from across the Marvel Universe!