Comics
Published March 4, 2020
How 'Spider-Man Noir' #1 Sends Peter Parker to War
Spoiler alert! Read through a full breakdown of today's new web-slingin' mag!
Warning! This article contains spoilers for today's SPIDER-MAN NOIR #1, so read on at your own risk, True Believers!
Just over a decade ago, SPIDER-MAN NOIR (2008) introduced readers to a Peter Parker with a decidedly darker take on justice than what Marvel mavens are used to. Unlike the Peter Parker of the Prime Universe, this Spider-Man was empowered by a supernatural spider god, and he's not shy about using a sidearm or two.
Although the character was initially created for the Marvel Noir books, Spider-Man Noir quickly caught on as one of the most popular alternate Spider-folks. He even joined forces with the Spider-heroes of every reality in SPIDER-VERSE (2014). However, Spider-Man Noir met his demise against the Inheritors in SPIDER-GEDDON (2018). But his story was far from over...
This week, writer Margaret Stohl and artist Juan Ferreyra have teamed up for SPIDER-MAN NOIR #1, a new limited series that reacclimates Peter with his home dimension.
Earlier this year, the spider god resurrected Peter in SPIDER-VERSE (2019) #5, before revealing that he still needs to pay his debt for his powers. So when the new issue opens, word has been getting out that "the Spider-Man" is still alive. Peter also puts on quite a show while putting down a bank robbery nearby. For Peter, it's less about responsibility than it's about protecting his territory—or neighborhood. Unfortunately, it's 1939 in this Noir Earth, and World War II is right around the corner. Anxiety about that conflict permeates the atmosphere.
While Peter was once a reporter from the Daily Bugle, he's become a private investigator in his civilian job. And like any good Noir tale, Peter's latest case revolves around a murder. Someone attacked the Black Cat speakeasy and murdered a waitress named Holly Babson. As for Felicia Hardy herself, she remains off-panel for now. But as seen in SPIDER-MAN NOIR: EYES WITHOUT A FACE (2009), Felicia and Peter were once lovers.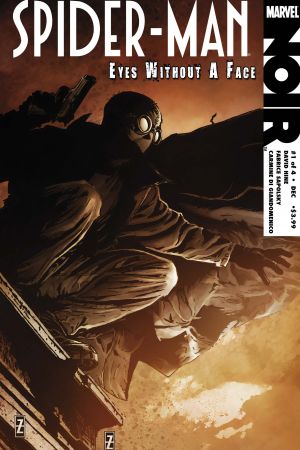 Spider-Man Noir: Eyes Without a Face (2009) #1
published

added to marvel unlimited

other

writer

colorist

inker

penciller
What is Marvel Unlimited?
Another striking aspect of this issue is the way that Peter's Aunt May and Mary Jane Watson are fully aware of his double-life and willing to give him their full support. MJ even gets in on the action when the mystery follows Peter home. It seems that they recognize that Peter's return from the grave was a miracle, and now they treat their time together as a gift. It's actually reminiscent of the time Peter was killed and reborn in SPIDER-MAN: OTHER - EVOLVE OR DIE. In that tale, the Prime Universe's Peter Parker was murdered by Morlun of the Inheritors before his return. Noir Peter met his end by the Inheritors as well, so this may be a pattern for the Spider-Men of the Multiverse.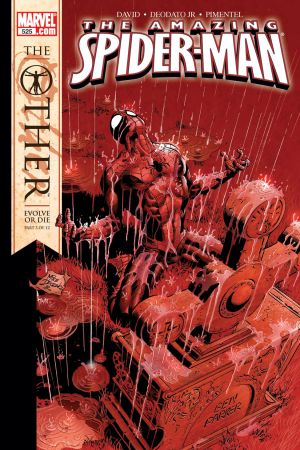 Amazing Spider-Man (1999) #525
published

added to marvel unlimited

rating

writer

inker

letterer

colorist

penciler
What is Marvel Unlimited?
Spidey finally gets the break he was looking for when he locates Holly's twin, Dr. Huma Bergmann. It turns out that Holly's death may be connected to a missing Byzantinist named Dr. Heinrich Hellstrom. This suggests that he may be this world's counterpart to Daimon Hellstrom, the Son of Satan. However, Huma's initial attempt to hire Peter to solve her sister's murder initially falls on deaf ears. He doesn't want to leave his home unprotected. It takes the combined efforts of Mary Jane and Aunt May to turn him around, to agree to join Huma on a trip to Europe and Berlin for answers. But in a world at war, Spider-Man Noir may not like what he finds.
Read SPIDER-MAN NOIR #1 at your local comic shop now!
The Hype Box
Can't-miss news and updates from across the Marvel Universe!