Comics
Published December 7, 2020
Know All the Major Players in 'King in Black'
Now that Knull has arrived, see who's joining the fight to save Earth!
Last week, Donny Cates and Ryan Stegman launched KING IN BLACK #1, the culmination of a story that they have been setting up in VENOM. After two years of foreshadowing, Knull, the god of symbiotes, has arrived on Earth – and if Earth falls, so will the rest of the Marvel Universe.
To bring everyone up to speed on KING IN BLACK and prepare everyone for the sinister symbiote event, we're taking a look at the major players – and there's no guarantee that everyone will make it out intact!
Eddie Brock (AKA Venom) and Dylan Brock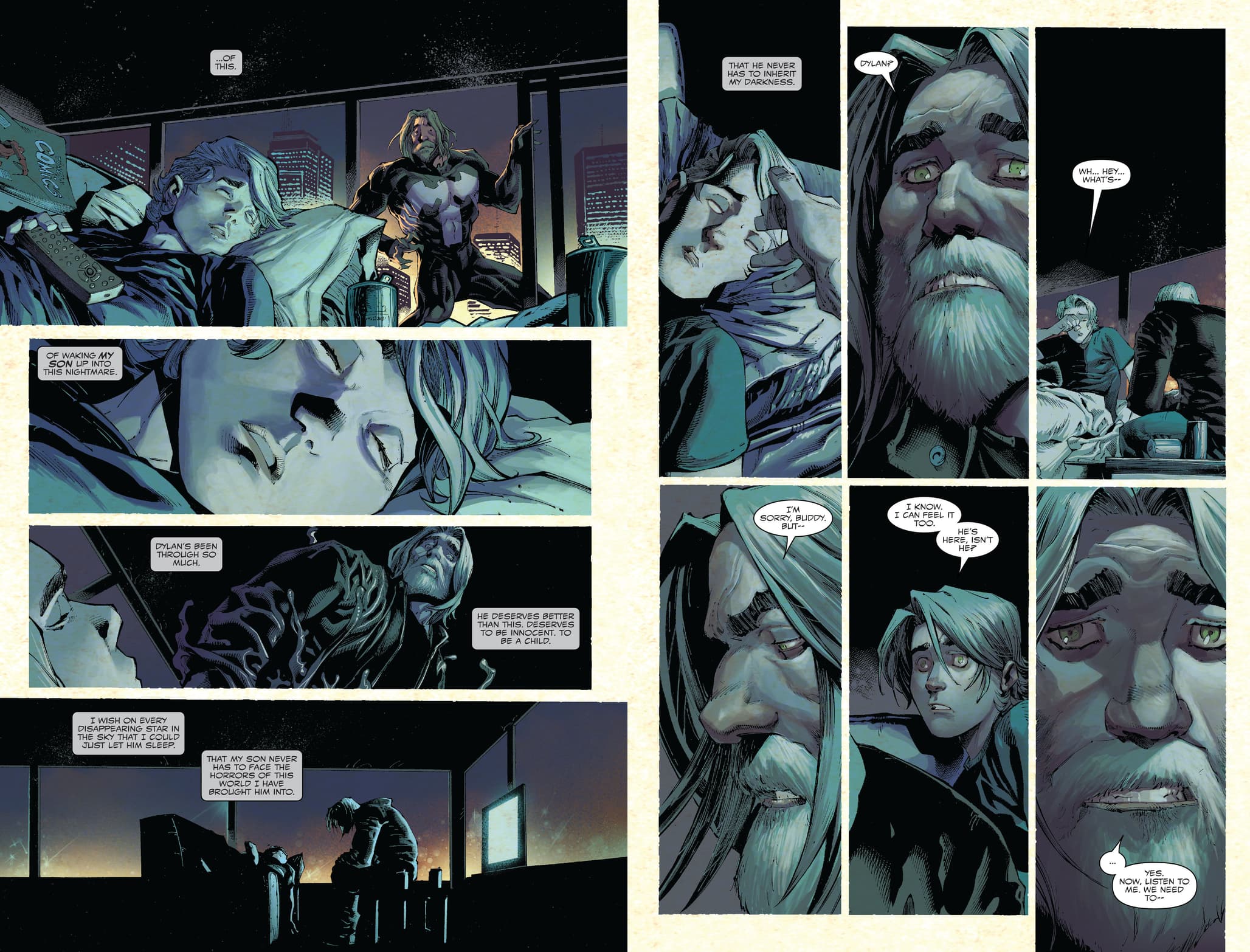 Once, Venom was among Spider-Man's greatest villains. But after the events of ABSOLUTE CARNAGE, Eddie Brock has been accepted by the Avengers as a hero. Now, Venom has to live up to that and fight alongside the other heroes against Knull. Venom was once able to narrowly defeat an aspect of Knull on Earth. However, he's never faced Knull at his full power before.
Dylan is the son of Eddie Brock and his late ex-wife, Anne Weying. But in a very real way, Dylan is also the son of the Venom symbiote itself. When the symbiote was briefly joined with Anne, a part of its codex was left behind. Somehow, that codex created Dylan. His unique origin has given Dylan powers over other symbiotes, including the ability to access the Symbiote Hive and remotely control symbiotes. So far, only Knull himself has demonstrated similar powers.
Knull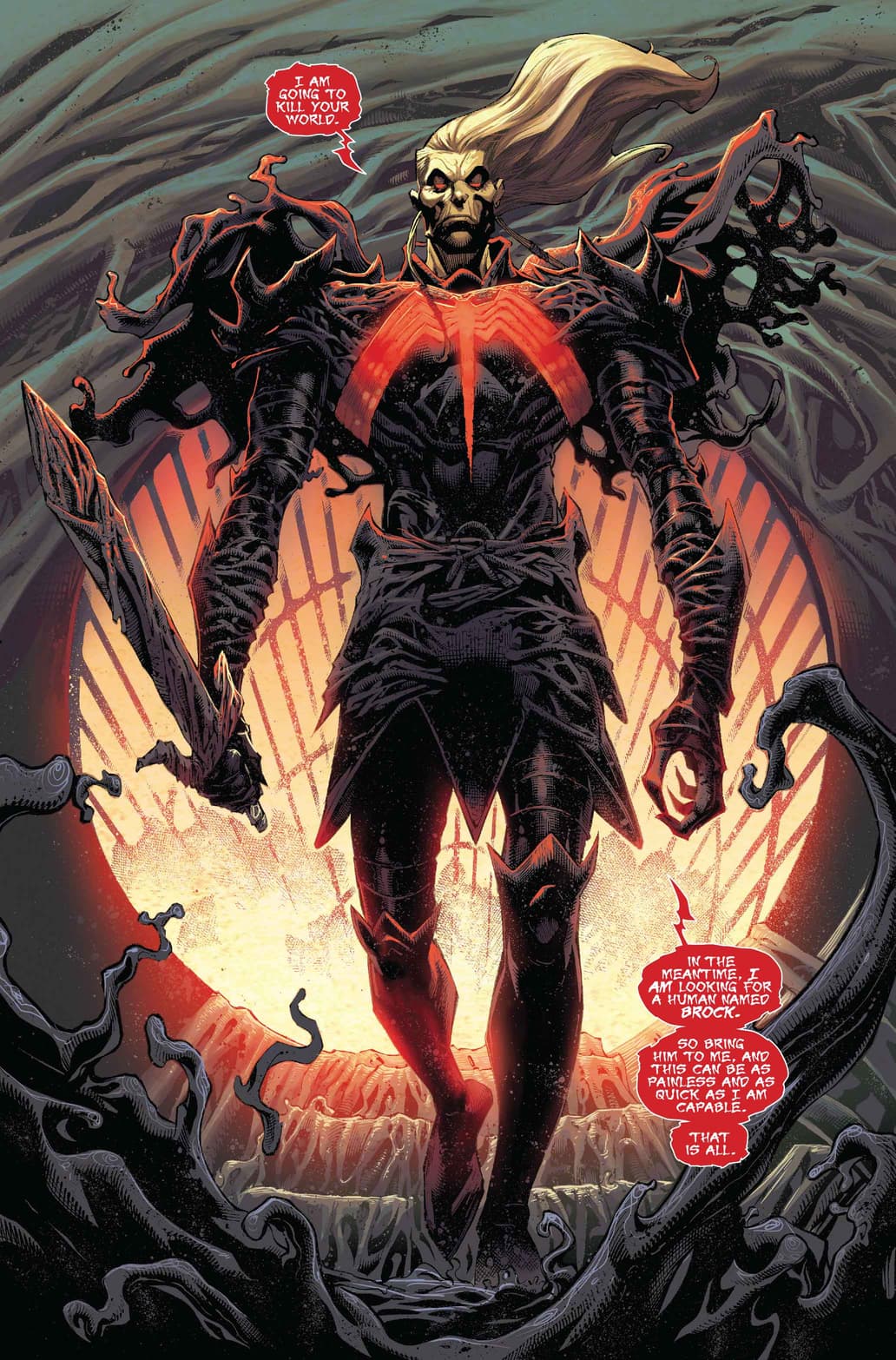 The god of symbiotes is so much more than that title implies. According to Knull himself, he is literally the darkness that made up the universe before creation. Knull's perfect kingdom of nothingness was shattered by the Celestials' light of creation, and he has spent eons waging war with the cosmic gods. Knull created the symbiotes as well, but they turned on him and imprisoned him within the center of Klyntar. Dark Carnage managed to free Knull during ABSOLUTE CARNAGE, which led to the current dire situation.
The Celestials
Knull's eternal adversaries are among the most powerful beings in the Marvel Universe. The Celestials have guided and created many of the alien races and offshoots of humanity, including the Eternals and Deviants. They may also be among the few gods who can withstand Knull's onslaught.
Thor
The Odinson has recently been empowered with both the Odinpower and the Power Cosmic of Galactus, in addition to Thor's own powers. He alone could conceivably turn the tide against Knull... if he was around. But that begs the question: Where is Thor?
Carnage
There's a new Carnage in the Marvel Universe, and it's... Mary Jane Watson?!
To be specific, this Mary Jane is the one from Ghost-Spider's Earth-65. She's been Gwen Stacy's friend and bandmate for years. Unfortunately, that friendship will be put to the ultimate test in KING IN BLACK: GWENOM VS. CARNAGE. Somehow, Mary Jane has been bonded to a Carnage symbiote, and she's out for blood!
Iron Man/Tony Stark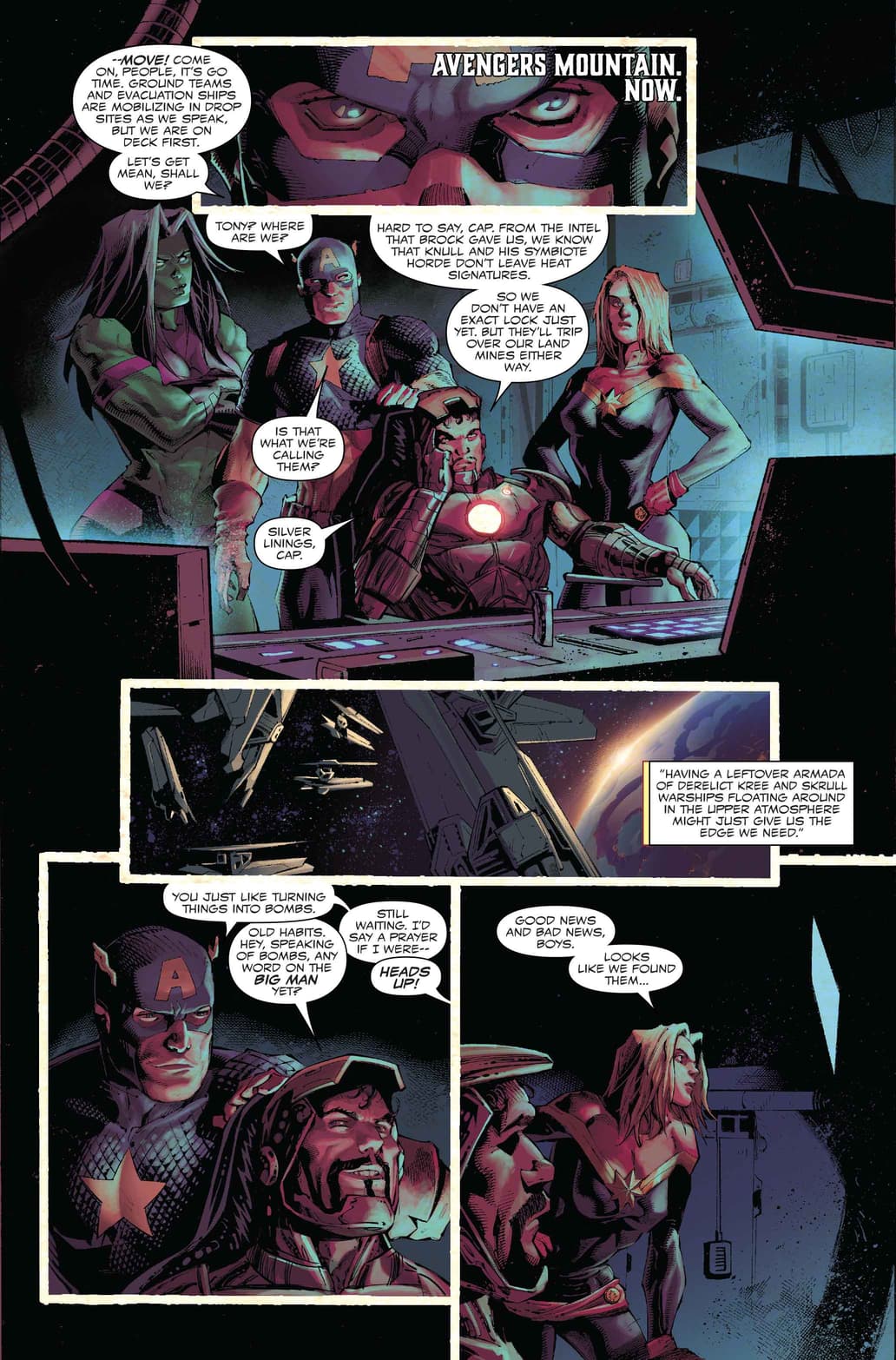 As one of the smartest men on Earth, Tony Stark is doing his best to live up to that billing. Iron Man has taken the lead in order to plan the defense of his world. He even has some extra toys to play with after EMPYRE. Yet even Stark's brilliance may not be enough this time.
The X-Men
The mutant nation of Krakoa will not sit on the sidelines as their world is invaded. Professor X is personally overseeing the X-Men's contribution to Earth's defense. Yet the one you should really keep your eye on is Jean Grey. Her teenage self was briefly joined with a symbiote during VENOMIZED. That experience, in addition to her own formidable mental powers, could give Jean the edge in a conflict with Knull.
Namor
Prince Namor hasn't exactly been on good terms with the Avengers lately. Regardless, he may play a key role in the upcoming battle. The KING IN BLACK: NAMOR miniseries will explore a hidden chapter of Namor's past that somehow intersects with Knull. Yet it remains to be seen how those events will impact the present.
Doctor Doom
Not even Doctor Doom will stay out of the battle with Knull. Victor Von Doom will join forces with Tony Stark in KING IN BLACK: IRON MAN/DOCTOR DOOM #1. However, it would be a mistake to simply take Doom at his word or trust him. Doom always acts in his own self-interest first, and a betrayal is not only likely, it's inevitable.
Sentry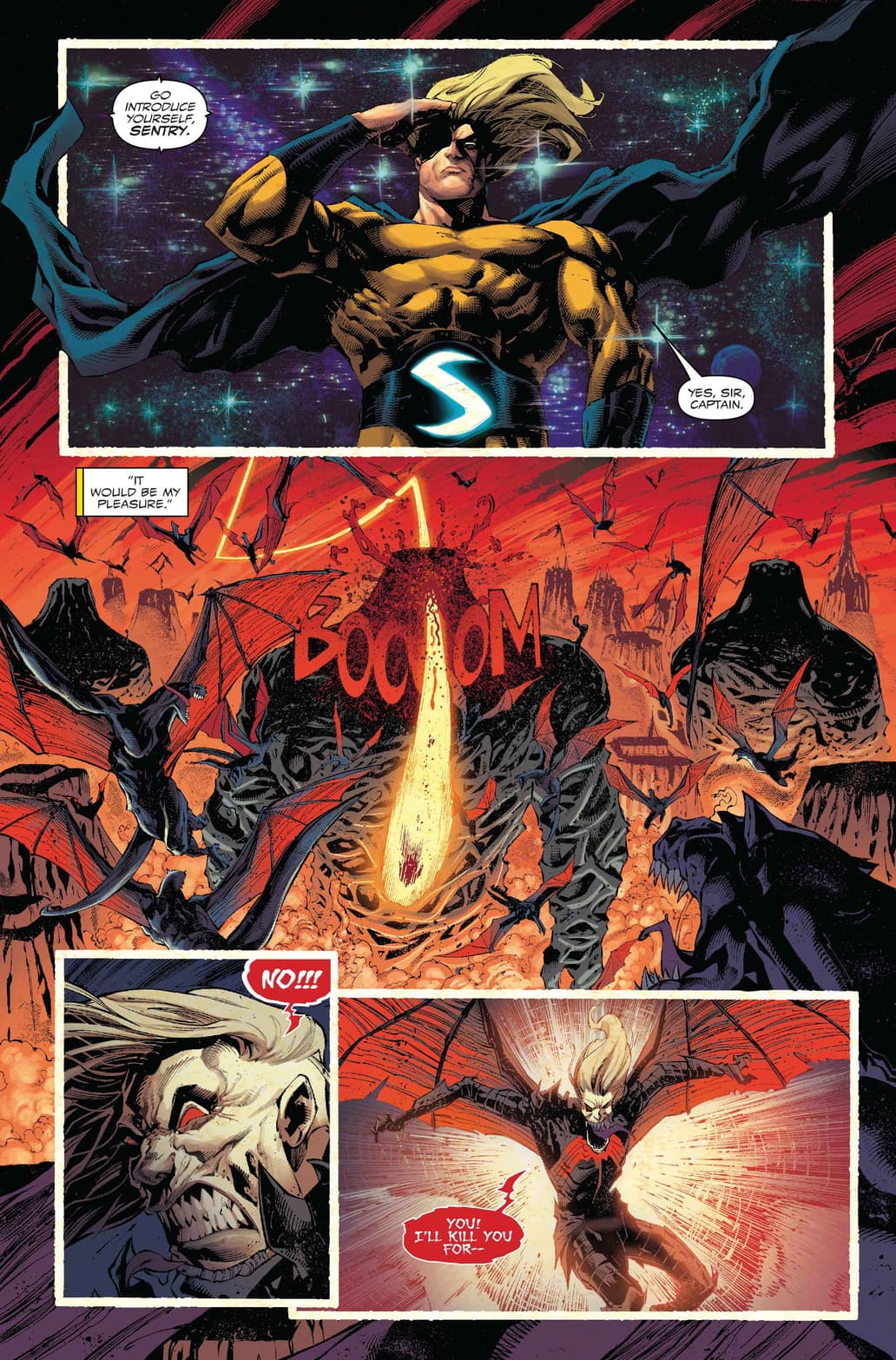 Once, Sentry was the most powerful hero on Earth and a member of the Avengers. He fell from grace in DARK AVENGERS and SIEGE, before once again returning from the grave. Now, Robert Reynolds has a chance to earn his redemption at last... if he can take it.
Who will survive? Find out in THE KING IN BLACK #1 now on sale digitally and in comic book stores everywhere!
Be sure to ask your local comic book shop about their current business policies to observe social distancing or other services they may offer, including holding or creating pull lists, curbside pick-ups, special deliveries and other options to accommodate. Find and support your local comic book shop at http://comicshoplocator.com or by visiting http://marvel.com/lovecomicshops.
For digital comics, all purchases in the Marvel Comics app can be read on iPhone®, iPad® and select Android™ devices! Our smart-paneling feature provides an intuitive reader experience, ideal for all types of mobile device and tablet users!
For Marvel's most up-to-date release schedule for your favorite comics, visit http://marvel.com/newcomics.
The Hype Box
Can't-miss news and updates from across the Marvel Universe!