Comics
Published August 26, 2021
When Marvel Comics Went Noir
Read some of our favorite comic stories from the world of Marvel Noir on Marvel Unlimited!
Have you tried Marvel Unlimited yet? It's your all-access pass to over 28,000 Marvel comics, all available at your fingertips. Sign up now to enjoy your favorite stories just three months after they're in stores.
In 2009, readers were introduced to the Marvel heroes of Earth-90214, also known as "Earth-Noir." Within these classic Marvel Noir tales, familiar heroes and villains were re-envisioned through a more grounded lens. Many of the core elements that made them extraordinary remained, and yet even the heroes were touched by darkness in a world that had yet to escape the bleak years of the 1930s.
Via Marvel Unlimited, you can revisit the Marvel Noir heroes, and their stories, any time you choose. But to make it easier for you, here's a breakdown of the most significant storylines.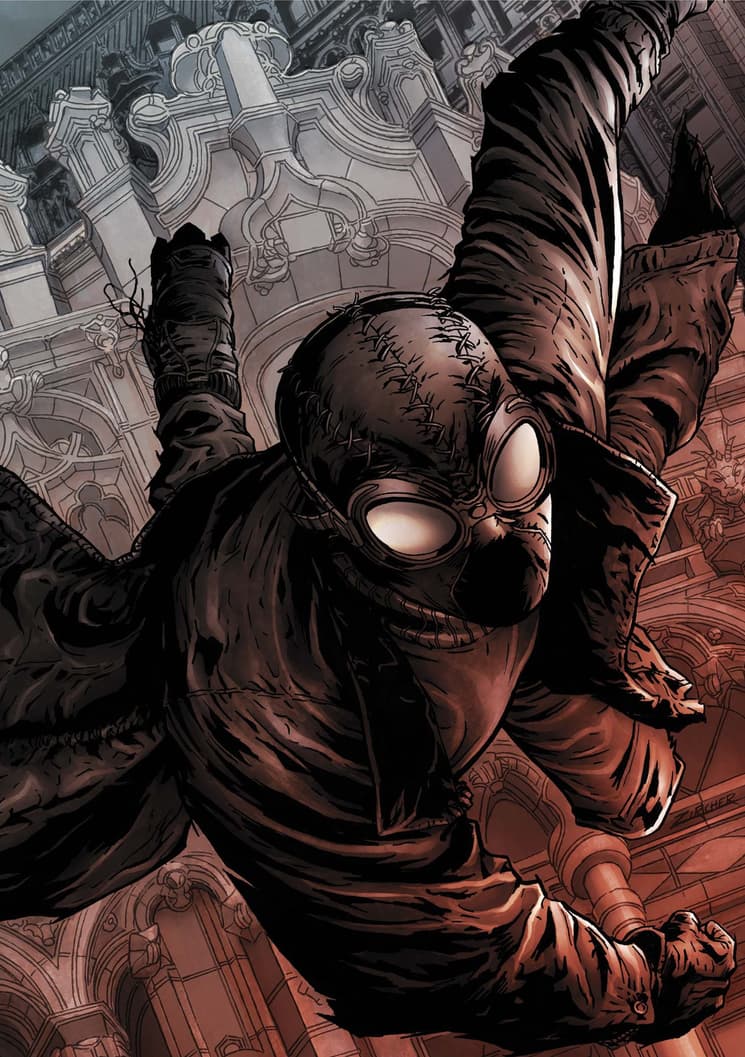 Thanks to his appearances in comic events like SPIDER-VERSE and SPIDER-GEDDON, Spider-Man Noir is the best known of the Marvel Noir heroes. Unlike his Prime Universe counterpart, Peter Parker was an investigative journalist who gained his powers from a Spider Idol. Peter's Uncle Ben was murdered because he was a union organizer, which made the new Spider-Man swear to get his revenge on the Goblin/Norman Osborn. Although Spider-Man Noir has a much harder edge than many other Spider-Men, this story was ultimately about Peter choosing to be a hero even when wrestling with his darker impulses.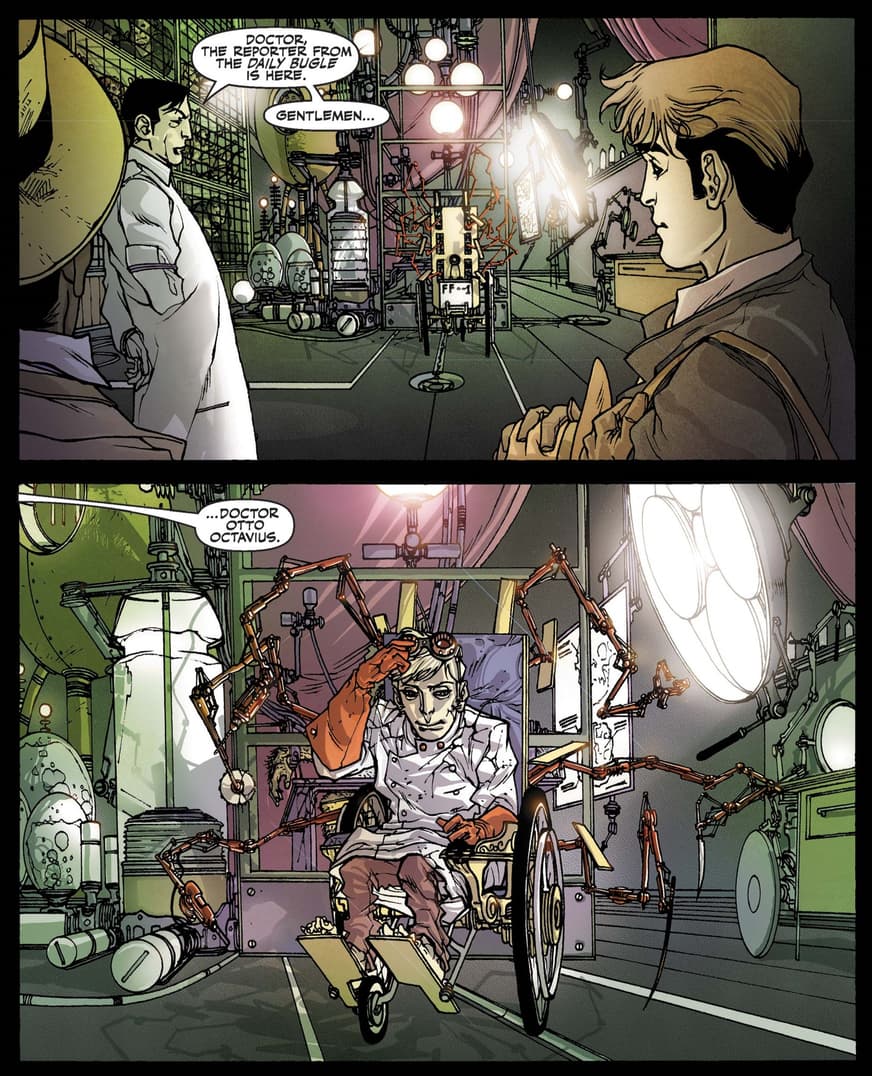 Nearly a year later, Peter had a complex relationship with Felicia Hardy, the former lover of his late mentor, Ben Urich. However, Spider-Man Noir was called back into action when Doctor Otto Octavius and Dr. Curt Connors began experimenting on Black Americans who had been kidnapped at the behest of the Crime Master. As a consequence of the unfolding conflict, Felicia was horribly scarred on her face, and Robbie Robertson was robbed of his mind. If you think the Prime Universe Peter has bad luck, then you should know that he has it easy compared to the Peter of this world.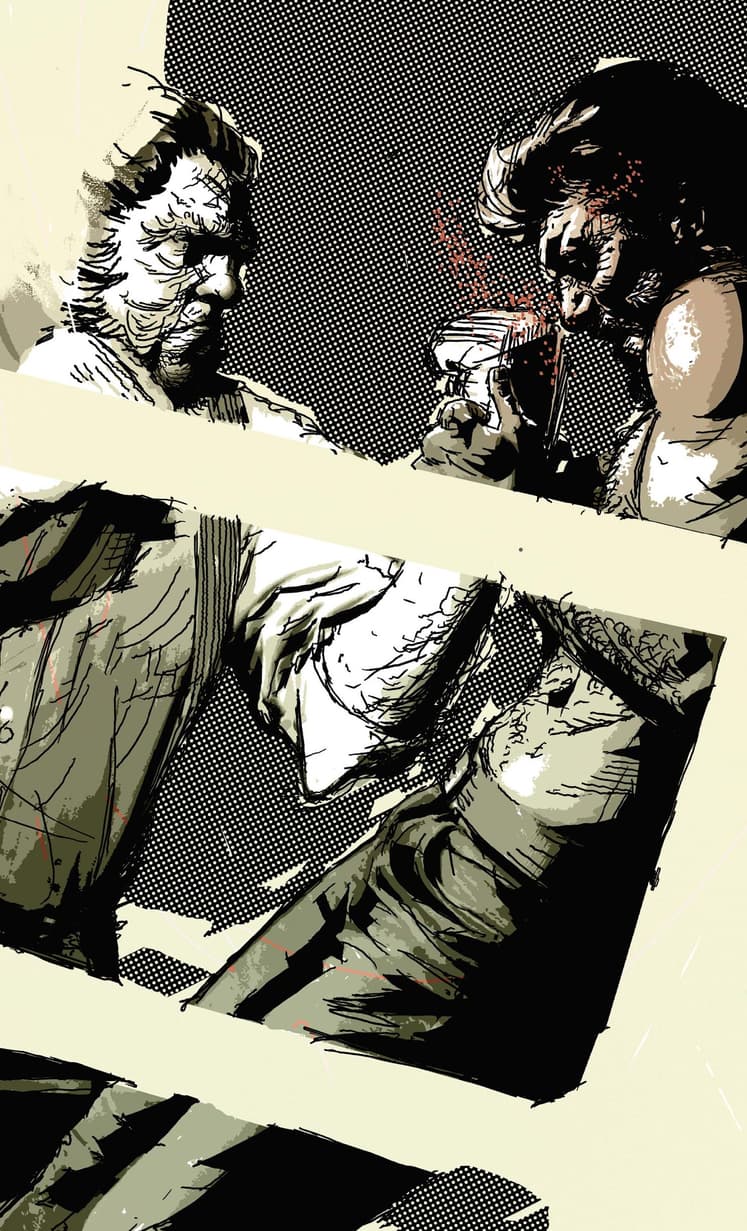 In this prologue to X-MEN NOIR, Logan was a private investigator working alongside his partner, Dog. Years earlier, Logan was engaged to a woman named Rose, who was secretly having an affair with Dog on the side. Logan lost himself to a berserker rage and he had no idea what happened to Rose in the aftermath. In the present, Logan developed feelings for Mariko, the daughter of a Japanese crime lord. However, Logan's nemesis, Creed, threatened the lives of both Mariko and Dog, which pushed Logan over the edge.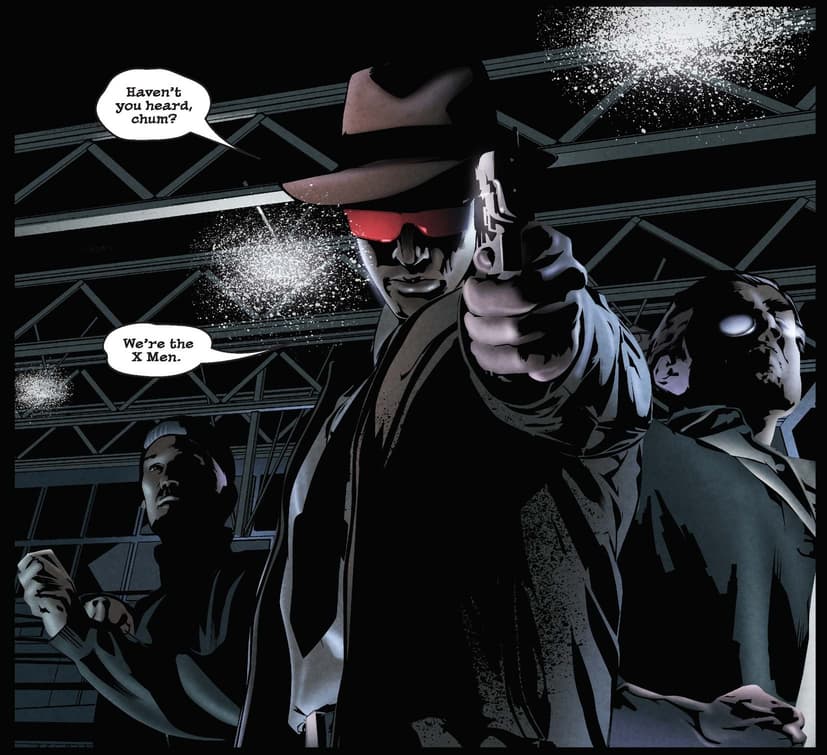 While the X-Men we know are the Children of the Atom who are gifted with mutant powers, the X-Men Noir's distinguishing characteristics are their shared sociopathic traits. Charles Xavier believed that sociopathy was the next wave of human evolution—a view that he shared with Eric Magnus, the corrupt chief of detectives for the New York Police Department. Eric had his own "Brotherhood," but he arrested Charles when he refused to join forces. More alarmingly, both Jean Grey and the Angel showed up dead under very suspicious circumstances. However, there was much more to their murders than anyone suspected.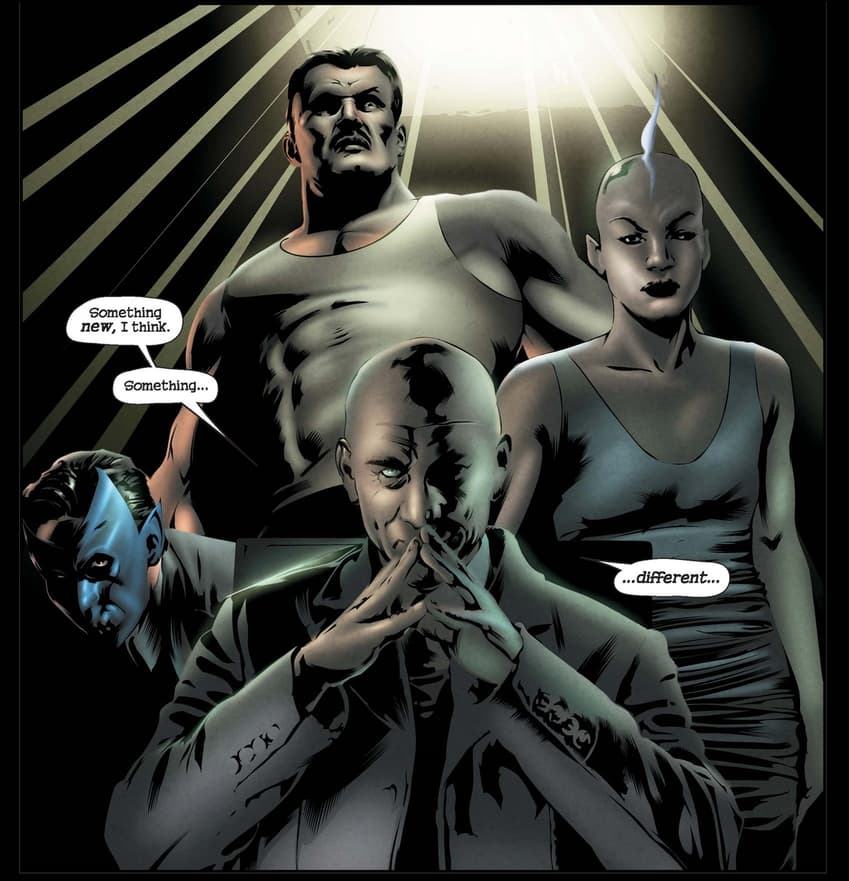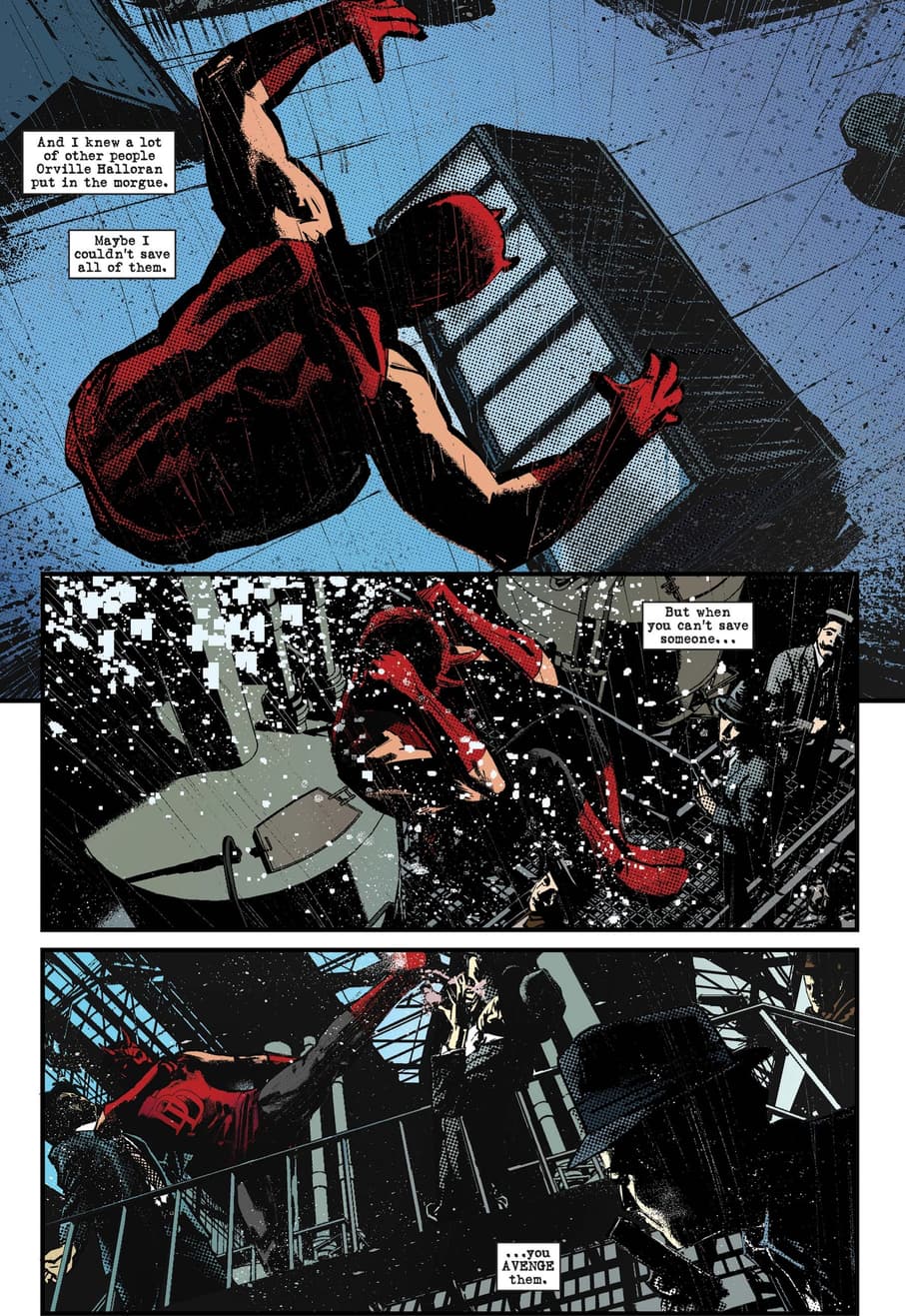 In this world, Matt Murdock, AKA Daredevil, once again lost his sight as a young man. However, it was because of a run-in with his father's killer. After honing his remaining senses and assuming the Daredevil persona, Matt was drawn into a conflict between two crime lords, Wilson Fisk and Orville Halloran, by an enigmatic woman named Eliza. At the same time that New York is menaced by the Bullseye Killer, Matt learned that Halloran was personally responsible for the death of his father. And Matt's quest for revenge clouded him to the truth that was right in front of him.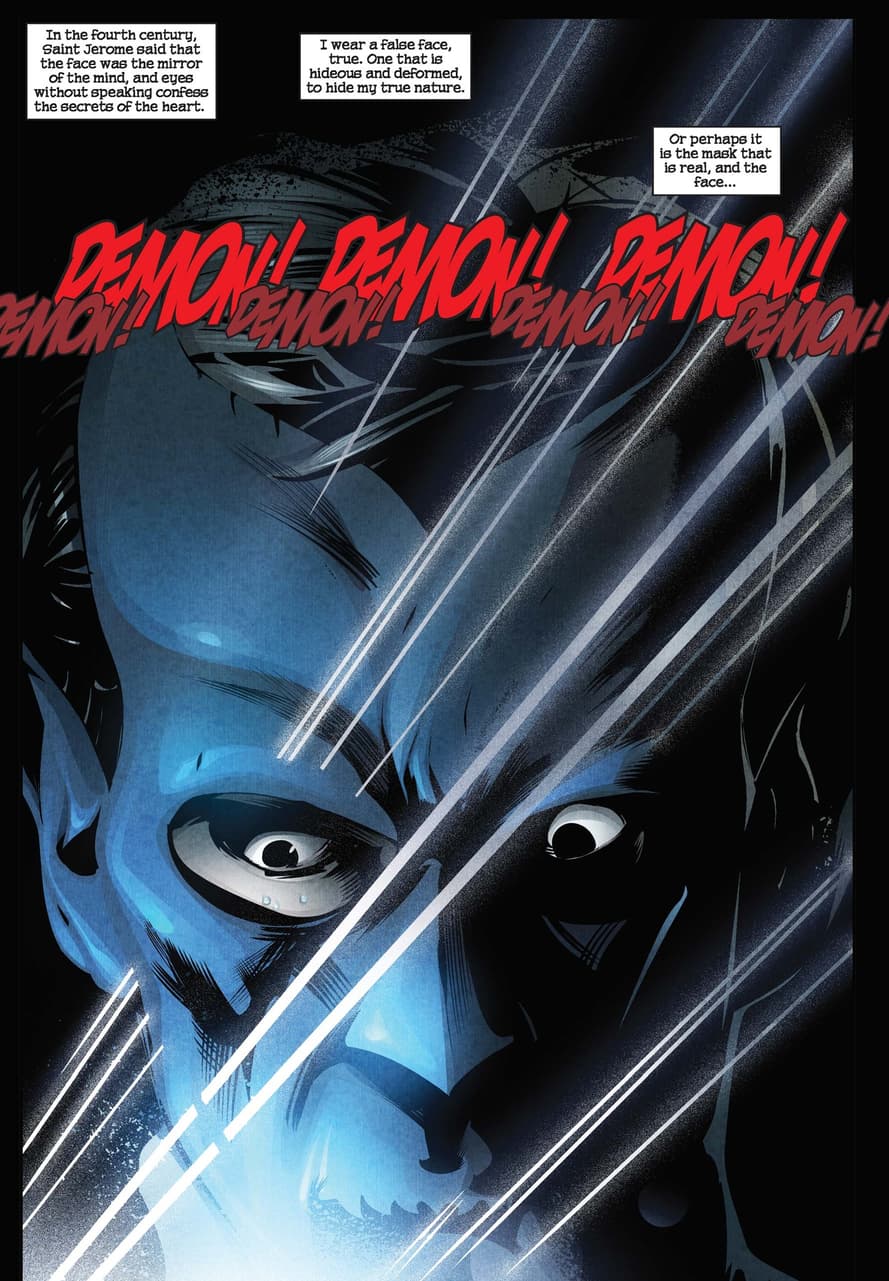 Although Weapon X is traditionally tied to Wolverine/Logan, this one-shot re-envisions the program as an organization within the German government. And this time, it was Kurt Wagner who was pressed into service for Weapon X. Kurt also picked the name "The Demon" instead of Nightcrawler. He was supposed to find the American spy known as "The Mimic" in exchange for his freedom. But even in this incarnation, Wagner refused to be anyone's puppet.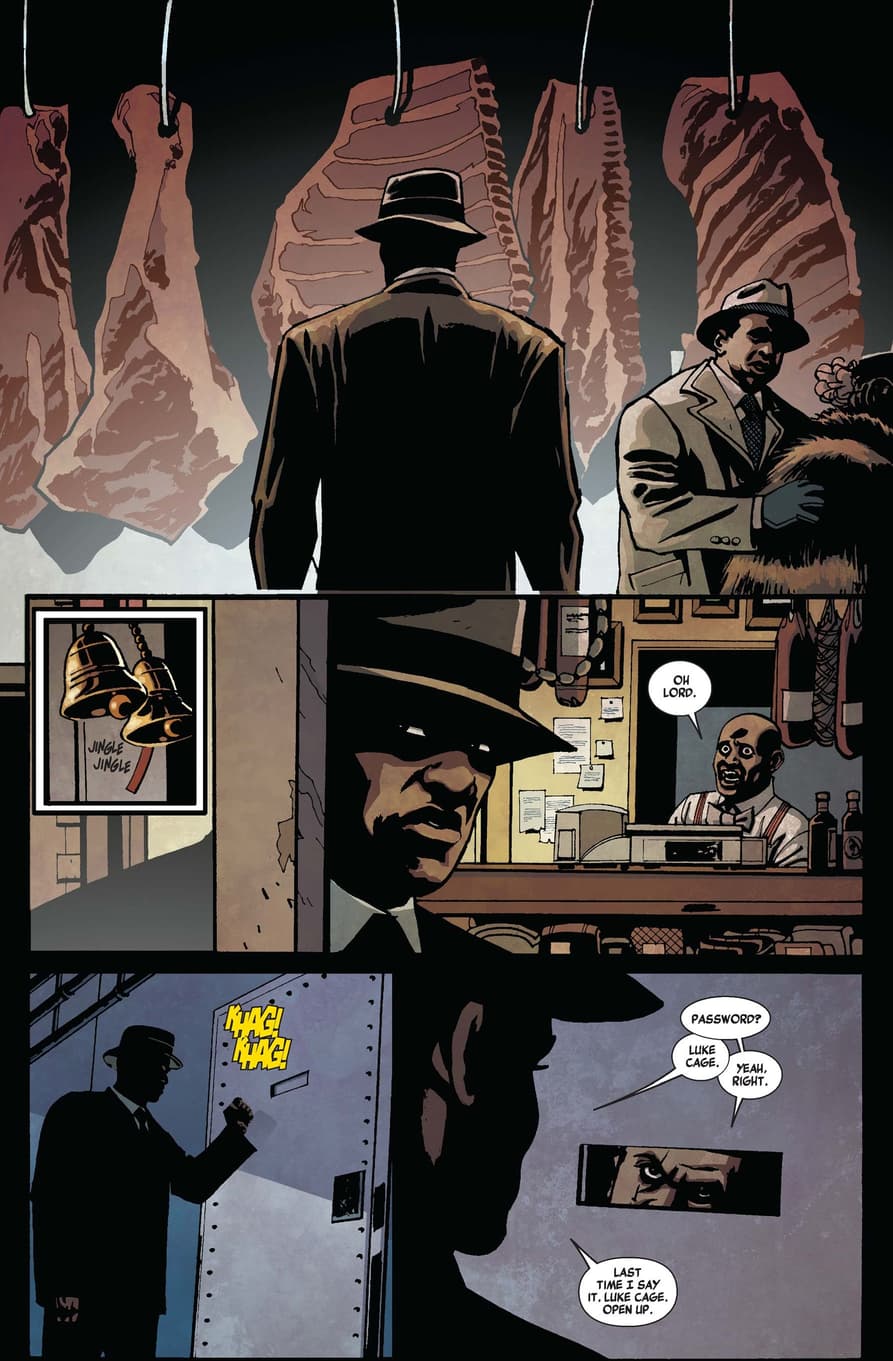 We know Luke Cage as the bulletproof hero of Harlem, because his skin is nearly invulnerable. The Luke Cage of the Noir world has a similar reputation, and yet he has no powers of his own. Blind luck allowed Luke to survive his brush with death, but he was still sentenced to prison for a crime he didn't commit. Upon his release, Luke found work for Willis Stryker as a bouncer, but he was also hired by Randall Banticoff to find his missing wife, Daisy. Along the way, Luke solved a mystery surrounding his own past, even though his victory carried a very high price.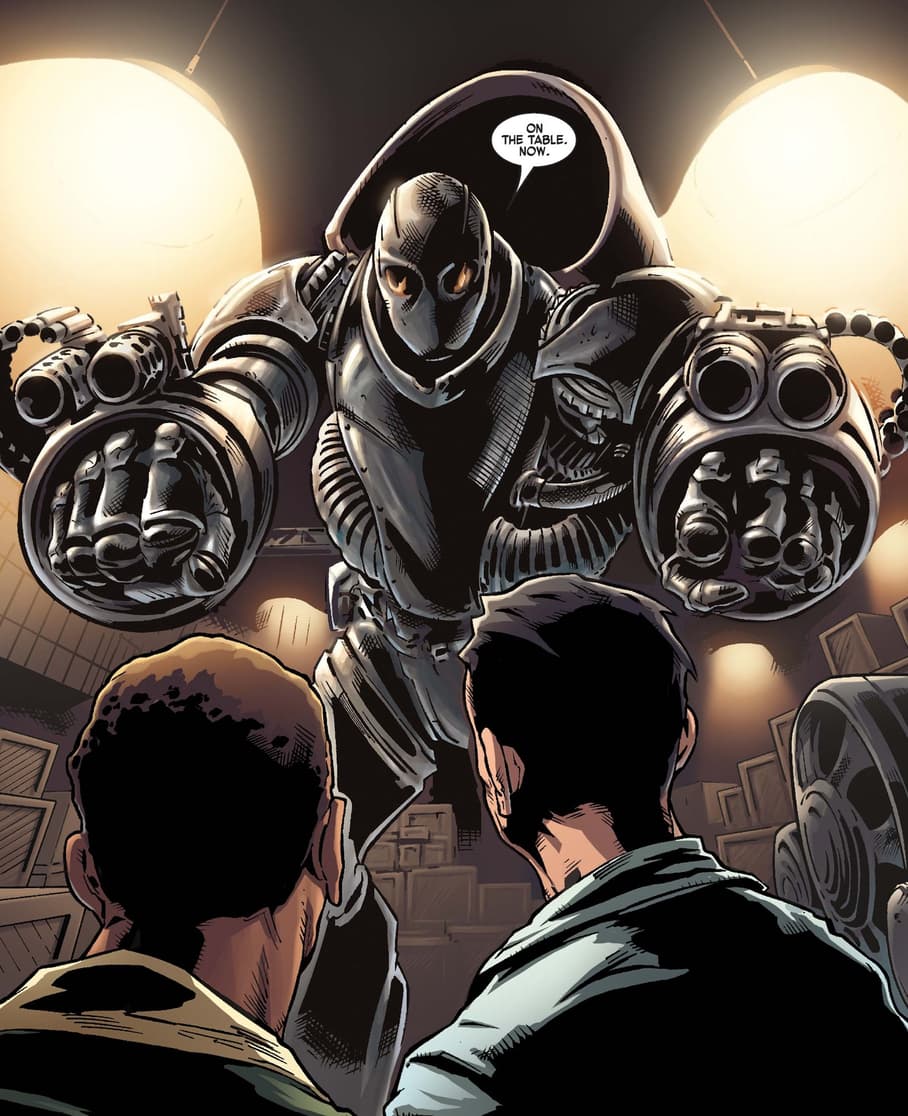 The Tony Stark of this world may have a weak heart, but that heart beats for adventure. While on an expedition for Marvels: A Magazine of Men's Adventure, Tony and his friend, James Rhodes, were ambushed by Nazi agents like Baron Zemo. To survive, and to find his missing father, Howard Stark, Tony created a suit of armor that allowed him to strike back. Unfortunately for Tony, he wasn't happy when he learned what happened to his father.
Read these Marvel Noir issues and more on Marvel Unlimited today! And don't forget to tune into Marvel Studios' What If…?, streaming exclusively on Disney+!
Follow Marvel Unlimited on Twitter and Facebook to stay tuned in to weekly announcements, articles, and more, all at @MarvelUnlimited. Follow us today to join the conversation with thousands of fellow fans, and let us know what you're reading!
The Hype Box
Can't-miss news and updates from across the Marvel Universe!