Comics
Published August 15, 2019
D23 Expo 2019: Marvel Reveals Limited-Edition 'Marvel Comics' #1000 Variant for D23 Expo 2019
Get an exclusive first look at the 'Marvel Comics' #1000 D23 Expo variant cover on D23.com!

As the world continues to celebrate Marvel's 80th anniversary this summer, Marvel revealed an exclusive new MARVEL COMICS #1000 D23 Expo variant cover to honor its birthday on August 31, featuring Mickey Mouse alongside Earth's Mightiest Heroes, drawn by legendary artist Humberto Ramos with colors by Edgar Delgado!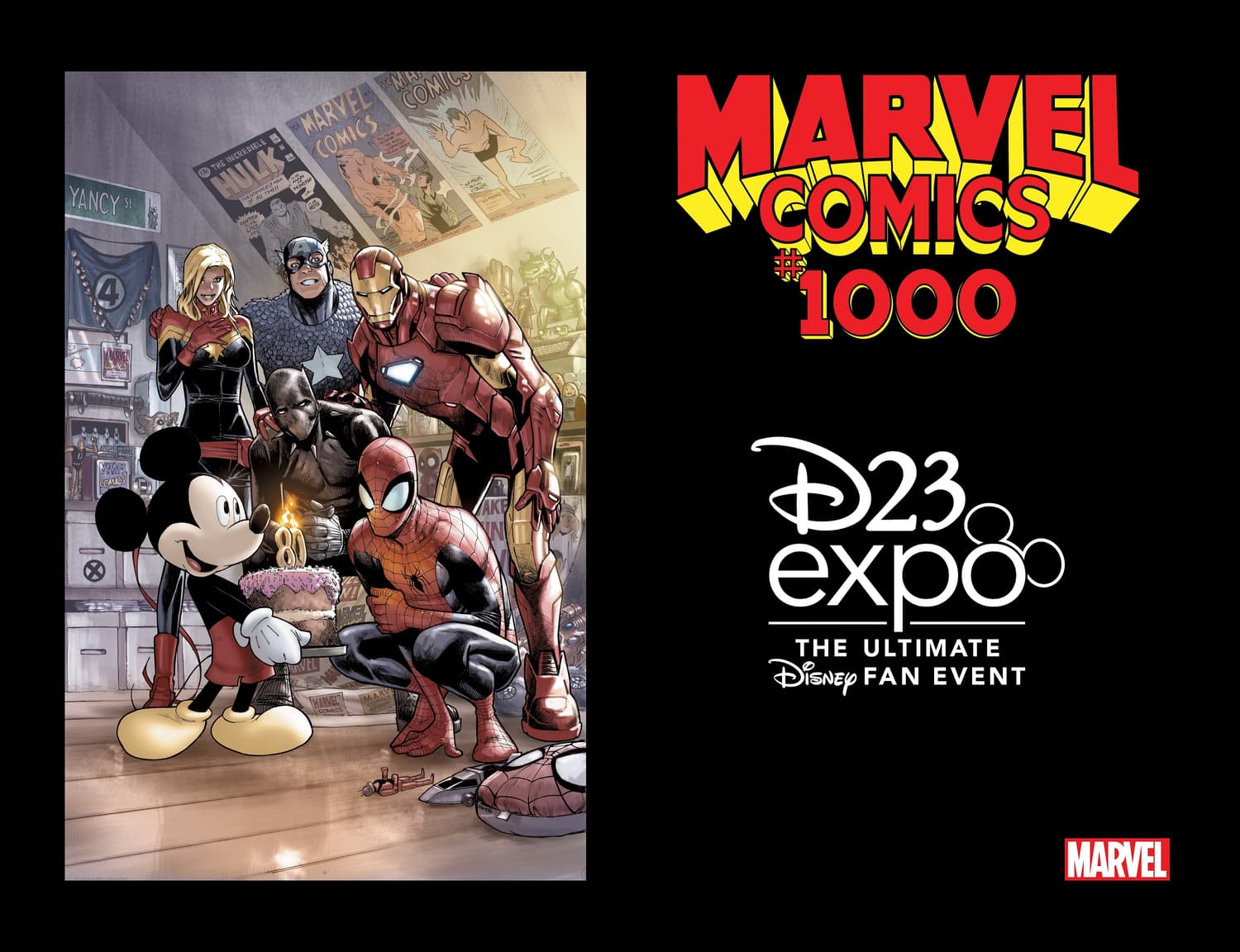 Exclusively revealed on D23.com, the limited-edition variant cover will be given away at D23 Expo 2019 to attendees at the MARVEL COMICS: Marvel 80th Anniversary panel on Saturday, August 24, 5:30 – 6:30 p.m. PT at Stage 28. During the panel, Marvel Editor-in-Chief C.B. Cebulski and Executive Editor Tom Brevoort will take fans through the amazing, incredible, and uncanny history of Marvel Comics, looking back at the history of the Marvel Universe and honoring the iconic characters and timeless stories that have inspired fans all around the world.
MARVEL COMICS #1000—a massive, oversized, special edition book on sale August 28—will feature the greatest array of luminaries from both classic and current comic books (and beyond!), revealing a long-kept secret of the Marvel Universe and some startling discoveries along the way.
"Marvel Comics #1000 is a chance for 80 great creative teams to do a segment that encapsulates what they love about Marvel, the characters, the tone, the style, the flavor—what Marvel means to them. As a result, it's a book that has something for just about everybody," Brevoort told D23.com. "It's as wide-ranging a project as there's ever been. No other comic in the history of comic book publishing has had this many creators in a single project."
"The book ended up as a mystery that segues into a party, and then rotates back to the mystery, added Al Ewing, the writer behind the main through story of Marvel Comics #1000. "As a reader, you're slowly lulled into a false sense of security, almost, and then we end by turning over a final card and showing you something big."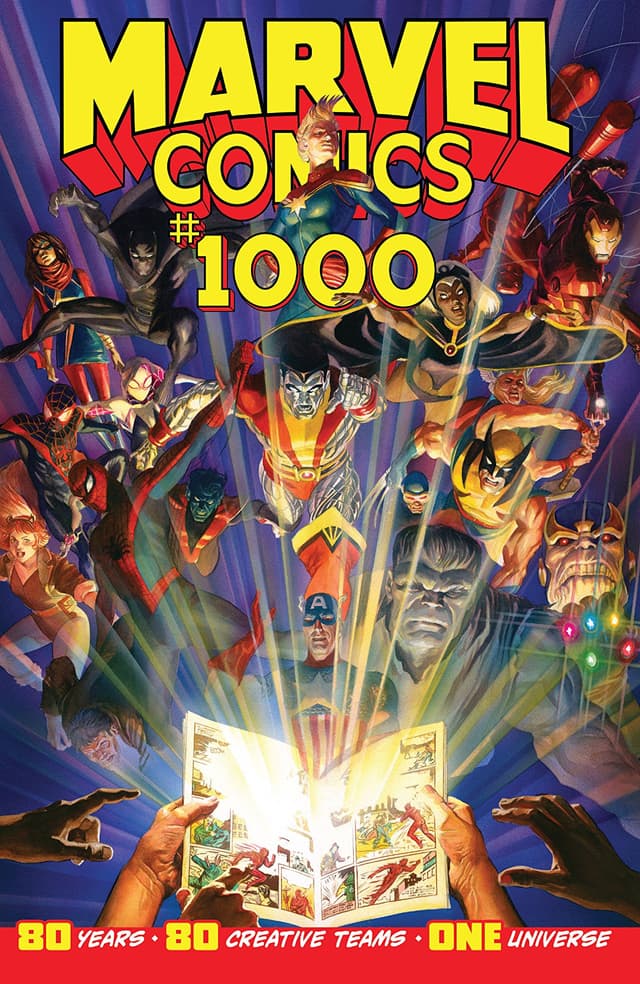 To celebrate the birthday, participating comic shops will also be hosting Marvel birthday party events with a brand-new edition of the MARVEL UNIVERSE MAGAZINE available free to customers. This magazine will feature exclusive art and behind-the-scenes content for some of Marvel's top comic releases in the fall.
D23 Expo—The Ultimate Disney Fan Event—will bring together all the worlds of Disney under one roof for three packed days of presentations, pavilions, experiences, concerts, sneak peeks, shopping, and more. The event provides fans with unprecedented access to Disney films, television, games, theme parks, and celebrities. For the latest D23 Expo 2019 news, visit D23expo.com. Presentations, talent, and schedule subject to change. To join the D23 Expo conversation, be sure to follow DisneyD23 on Twitter, Facebook, Instagram, and YouTube, and use the hashtag #D23Expo.
For 80 years, Marvel has reflected the world outside your window – inspiring millions of fans with iconic characters and timeless stories that brought the Marvel Universe to the forefront of pop culture today. Celebrate Marvel's historic 80th Anniversary all year long with your favorite Marvel comics, games, shows, collectibles, fashion, and more! Visit Marvel.com/Marvel80 or follow #Marvel80 for more information.
The Hype Box
Can't-miss news and updates from across the Marvel Universe!