Comics
Published September 12, 2019
Meet the Cosplayer Who Will Appear on the Cover of 'Gwenpool Strikes Back' #5
Elena has taken on the identities of several Marvel characters -- now her cosplay skills have landed her the cover of a Marvel Comic!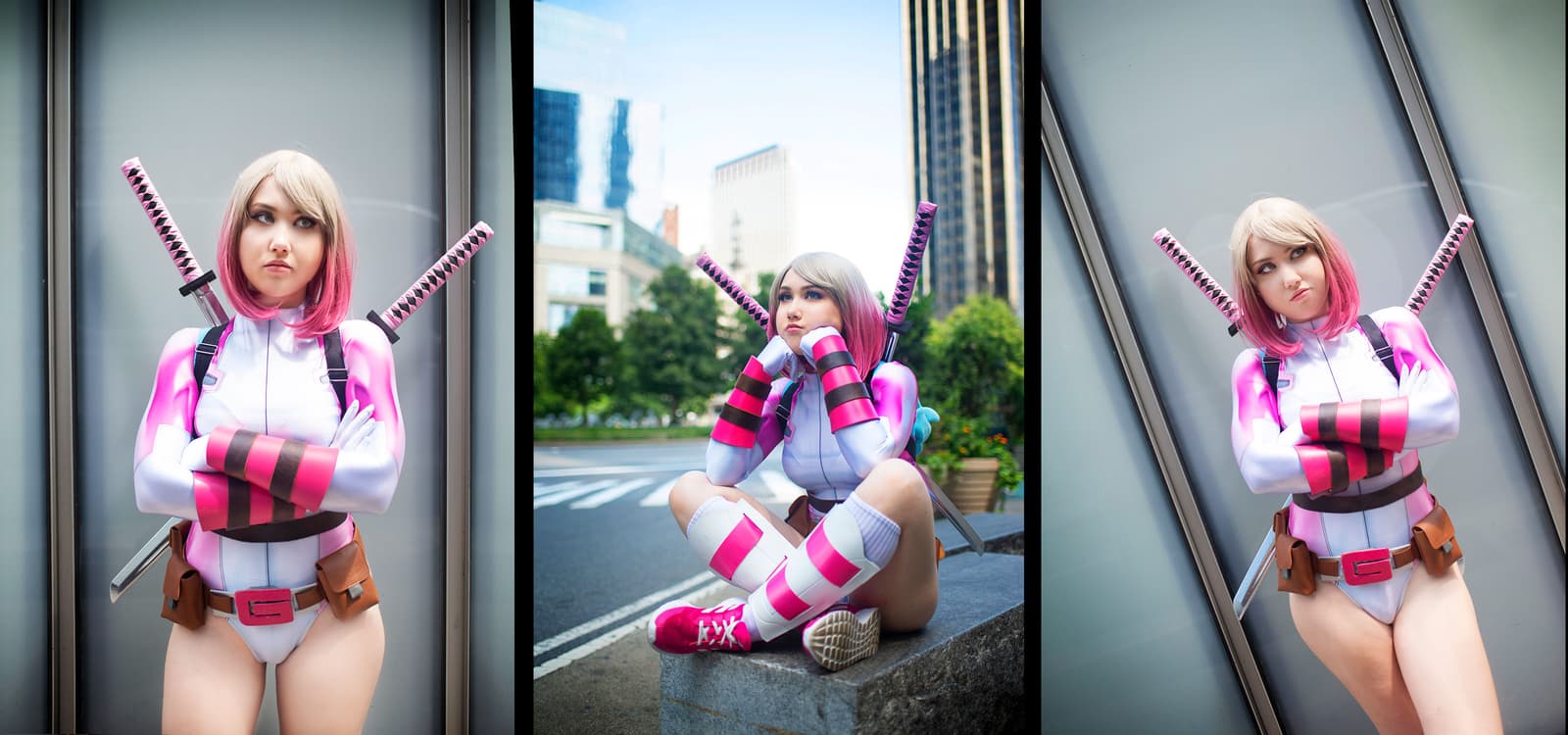 Cosplayers have proven time and time again that when it comes to bringing Marvel's cadre of characters to life, they give it their all with love, care, and admirable attention to detail. But it's not too often that cosplayers make the covers of Marvel Comics, which makes the upcoming GWENPOOL STRIKES BACK #5 -- on sale in December -- so special. Cosplayer Elena has taken on the identities of several Marvel characters, and her real-life interpretation of Gwen Poole AKA Gwenpool will appear on the cover of this issue. Marvel.com talked to Elena about her life as a cosplayer, bringing Gwenpool to life, and what cosplay means to her.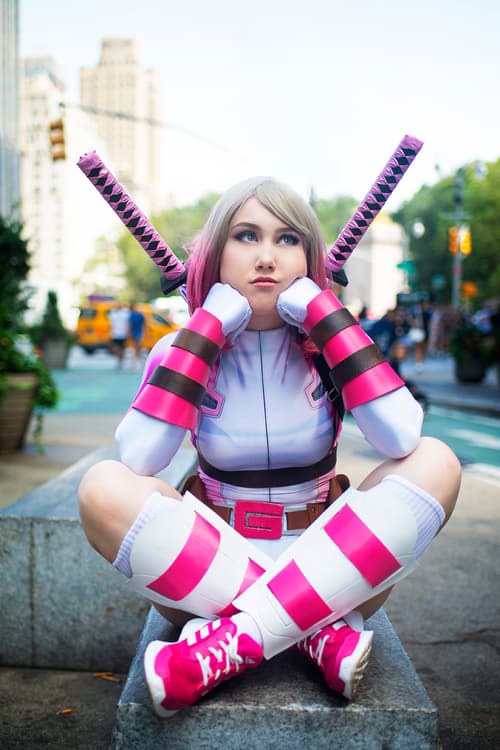 You're portraying one of the cooler, weirder characters in the Marvel Universe, Gwenpool – what draws you to slip into her persona?
I've never related more to a character honestly -- she's silly, spunky, and kind of a pain in people's butts. It doesn't take much for me to get into character!
What is the most important part of Gwenpool cosplay?
Her backpack... to carry snacks!
Who do you think has bigger dreams of being a Marvel Comic cover girl, you or Gwenpool?
As much as I'd like to say me, I think it'd be Gwen. She's proven to be a way bigger Marvel comic nerd than I could ever be.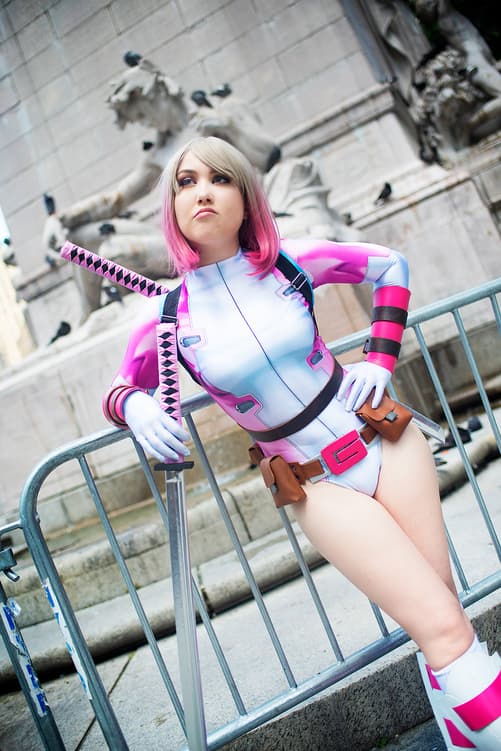 What other Marvel characters have you cosplayed before and which is your favorite?
I have cosplayed Captain Marvel, Captain American, Jewel (Jessica Jones), Mary Jane Watson, Black Cat, the Punisher, and my favorite, Spider-Gwen.
I find that cosplay means something different to everyone who takes part in it. What does cosplay mean to you?
It's a chance to become someone else for a day, sometimes we can get lost in the responsibilities of our everyday lives, whether it's work, school, so it's refreshing to put those stresses aside for a little while and dress up!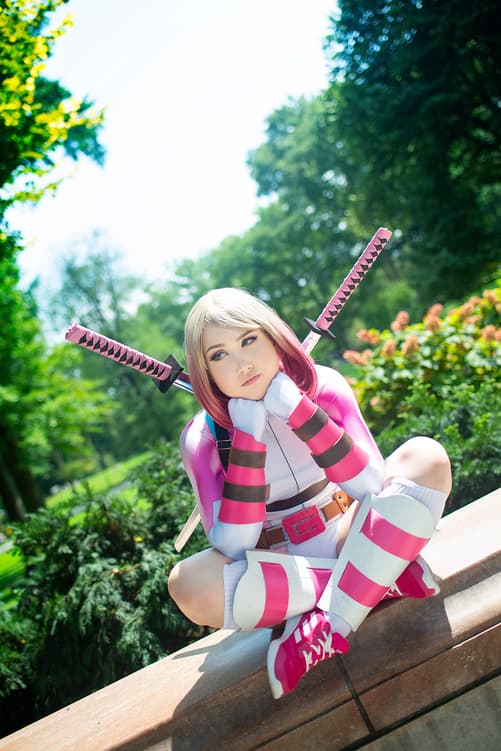 The Hype Box
Can't-miss news and updates from across the Marvel Universe!