Comics
Published November 14, 2019
Nebula Gets Her Own Limited Series in February 2020
Vita Ayala will write a new chapter of Nebula's story with Claire Roe and Jen Bartel providing art!
Sometimes she's a hero, sometimes she's a villain -- but this time Nebula is the star of her own limited series. NEBULA #1 is coming in February 2020, the first of a new five-issue series being written by rising Marvel star Vita Ayala with art by Claire Roe and cover art by Jen Bartel. Here's a look at the cover by Bartel: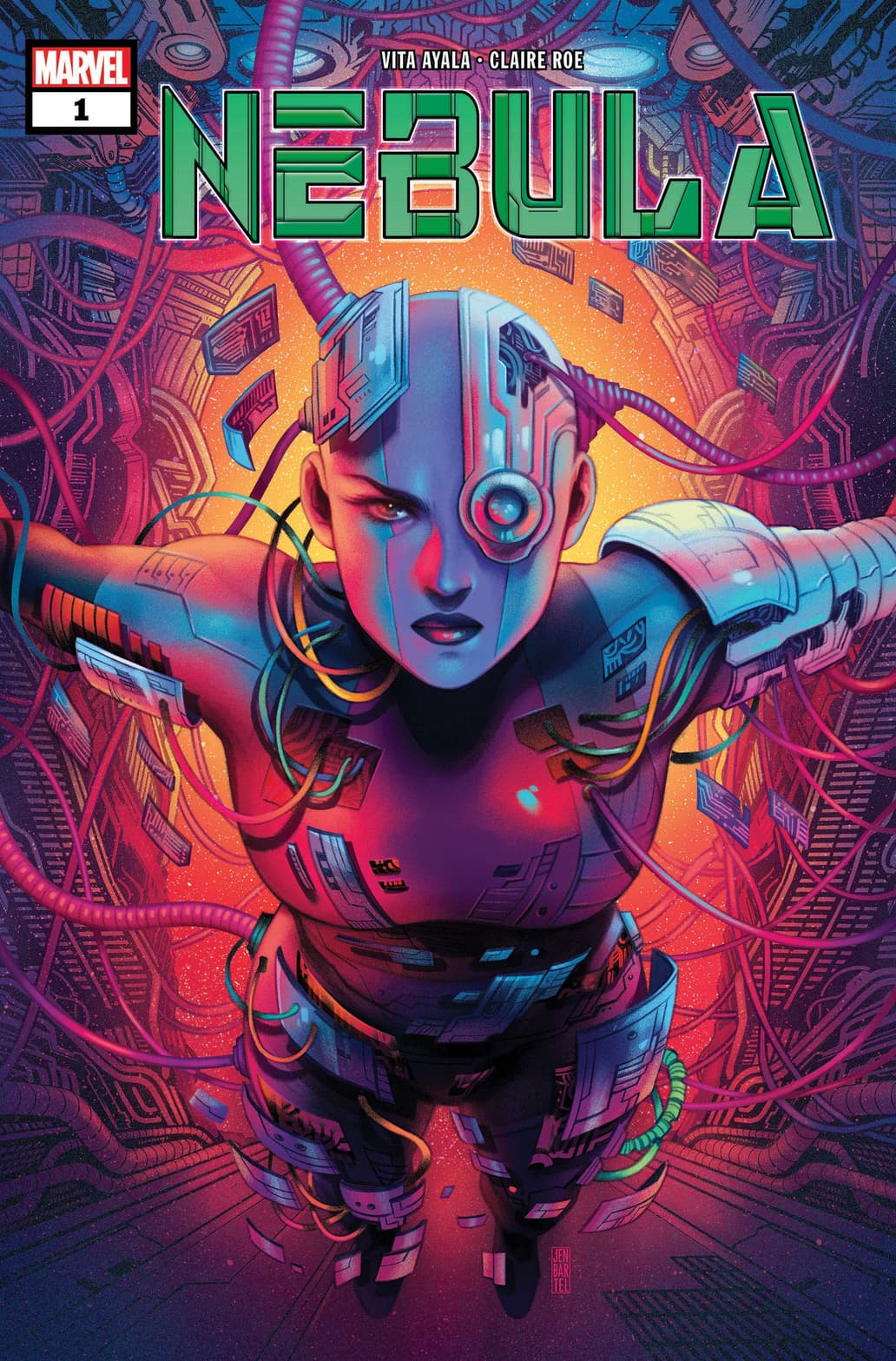 The announcement was revealed on Refinery29, where Ayala discussed Nebula's complexity as a character: "I think of her as someone who has been fundamentally traumatized and damaged, both physically and psychologically. One of the things I found really interesting about her was how she became kind of a cyborg; they went in and put robotic parts everywhere, including her brain. I wondered, What does that do to a person? Does that account for some of the really wild stuff that she gets up to later on? So the series has explosions and punching and shooting — it's basically a space Western — but through all that stuff, I really want to show what trauma does to you, fundamentally as a person."
In NEBULA, the daughter of Thanos and sister of Gamora is getting her time in the spotlight -- and she has her eye on a very secret device. But will one of the galaxy's most notorious bounty hunters get to it first? Marvel fans know that Nebula rarely lets anyone get in her way...
NEBULA #1, written by Vita Ayala with art by Claire Roe and a cover by Jen Bartel, goes on sale in February 2020. Stay tuned to Marvel.com for more news about all upcoming comic releases!
The Hype Box
Can't-miss news and updates from across the Marvel Universe!