Comics
Published May 10, 2023
Read This Year's Free Comic Book Day Specials on the Marvel Unlimited App
Not a paid Marvel Unlimited subscriber? Download the app and use code FREE2023 at marvel.com/redeem to read these specials now.
Have you tried Marvel Unlimited yet? It's your all-access pass to over 30,000 Marvel comics at your fingertips. Sign up today and get one year for just $5 a month!
The year's biggest stories in Marvel Comics start here!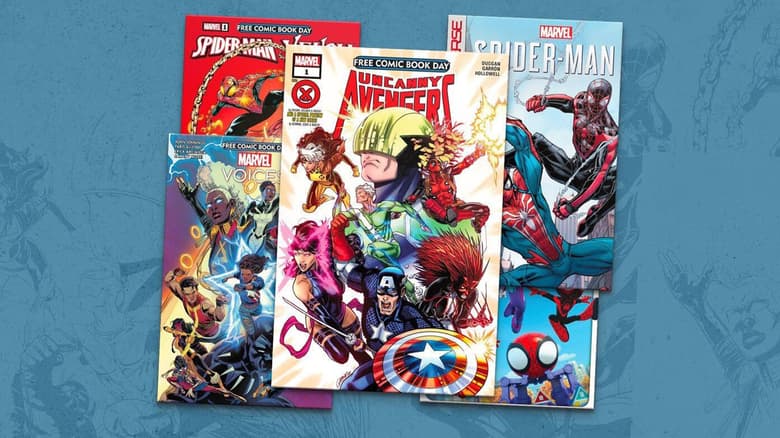 On Saturday, May 6, comic book shops—and comic readers—celebrated Free Comic Book Day with four all-new specials! And this year's slate was packed with new beginnings. Readers were treated to a prelude of the X-Men's next era, FALL OF X, in FREE COMIC BOOK DAY 2023: AVENGERS/X-MEN #1, while FREE COMIC BOOK DAY 2023: SPIDER-MAN/VENOM #1 teased a new beginning for a Venom villain. We also got a first look at Jonathan Hickman's bold upcoming projects G.O.D.S. with Valerio Schiti and ULTIMATE INVASION with Bryan Hitch, plus a new anthology from the MARVEL'S VOICES lineup that spotlights the diverse and ever-evolving Marvel Universe.
This year's Free Comic Book Day specials are now available for Marvel Unlimited paid subscribers. But Marvel fans who are not Marvel Unlimited subscribers can redeem and read all four of 2023's Free Comic Book Day specials by using code FREE2023 at marvel.com/redeem. If you have not already, please download the Marvel Unlimited app for your iOS or Android devices, redeem your code via marvel.com/redeem, then access 2023's Free Comic Book Day specials under the "My Library" tab in the Marvel Unlimited app. For more info on how to access your prior digital comic purchases on the Marvel Unlimited app, please visit our full FAQ.
Learn more about this year's specials—including new digital comic MARVEL'S SPIDER-MAN 2 #1 that ties into the next game in PlayStation's critically acclaimed Marvel's Spider-Man franchise—then read the complete Free Comic Book Day lineup on Marvel Unlimited.
Be the first to arrive at this year's game-changing Hellfire Gala in a story by the current X-MEN creative team: writer Gerry Duggan and artist Joshua Cassara. This year's HELLFIRE GALA will be more dramatic than ever, and the tragic events of the night will lead mutantkind directly into FALL OF X. 
Then, join Duggan and superstar artist Javier Garrón as they reassemble the Avengers Unity Squad to navigate the dangers of FALL OF X and solve the mystery of the new Captain Krakoa in a prelude story to their upcoming run of UNCANNY AVENGERS. This action-packed story also features the debut of the Stark Sentinels, a new line of mutant hunters who cause major havoc on the night of the Gala and in the pages of Duggan's INVINCIBLE IRON MAN.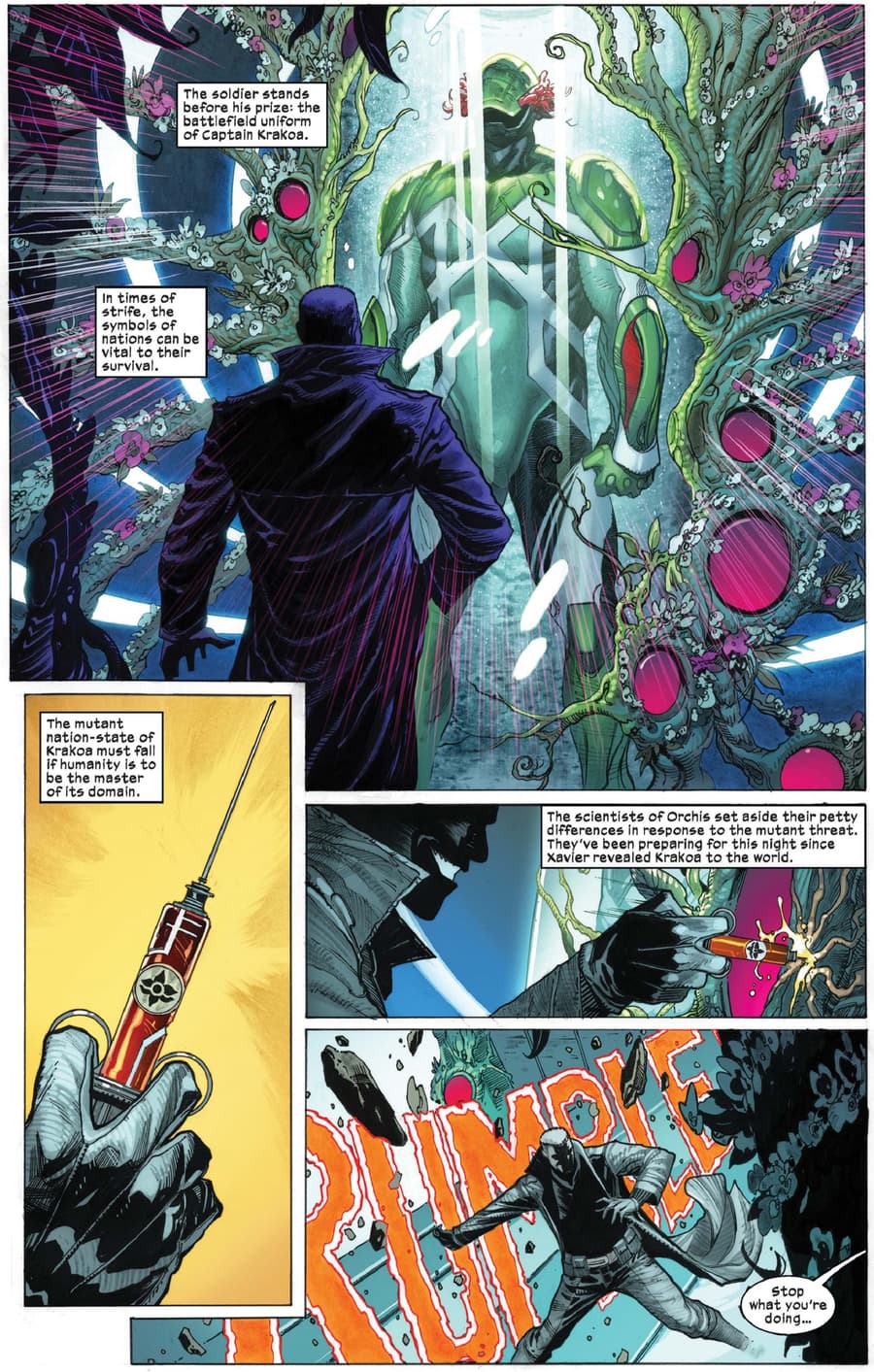 For years, the symbiote family in the Marvel Universe has grown, and the latest smash-hit run on VENOM is no exception. With the violent and dangerous Meridius readying for war, the stage is set for catastrophe and this year's Free Comic Book Day marks the beginning of the end of the symbiotes!
Reader will also dive into the next story arc of Zeb Wells' run of AMAZING SPIDER-MAN with a story that sees the return of two classic Spidey villains! Featuring incredible art by Patrick Gleason, this thrilling story also unleashes the full potential of Spider-Man's new suit!
Spotlighting creators and characters across Marvel's diverse and ever-evolving universe, this book includes a range of stories from previous MARVEL'S VOICES issues that star Ms. Marvel, Luke Cage, Wave, and more! Plus, a brand-new Ironheart adventure by writer John Jennings and Paris Alleyne that debuts her deadly new nemesis, Khem!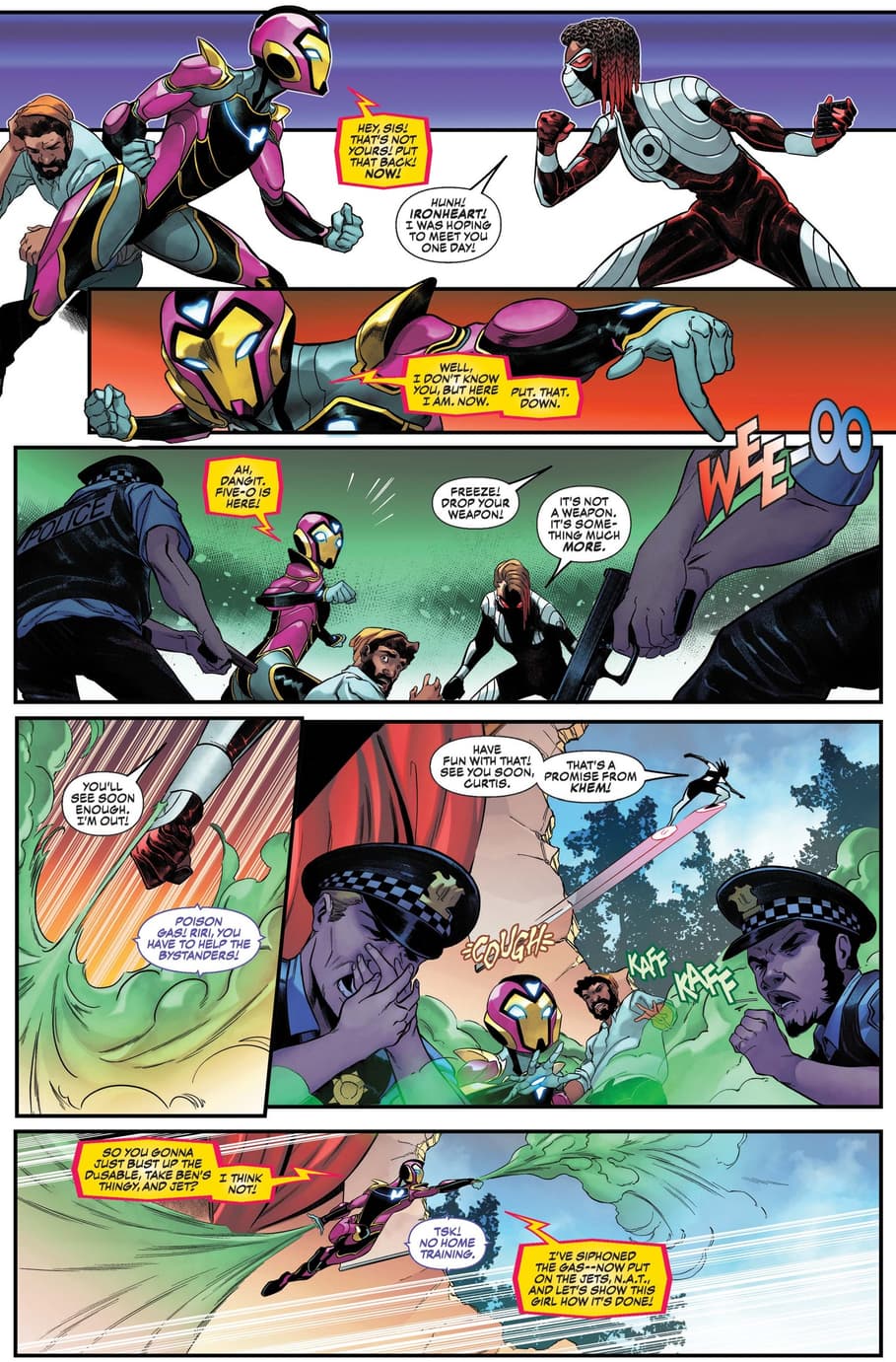 Kids will love this not-to-be-missed comic: the perfect primer for the newest generation of Spider-Fans!
Swing into adventure with Spidey, Ghost-Spider, and Miles Morales as they face off against Green Goblin, Doc Ock, and more in this spectacular special. Filled with easy-to-read comic stories based on the hit Disney Junior show, this book is perfect for the youngest readers aged 5-7. Young fans will even be able to test their wall-crawling skills with thrilling interactive activity pages!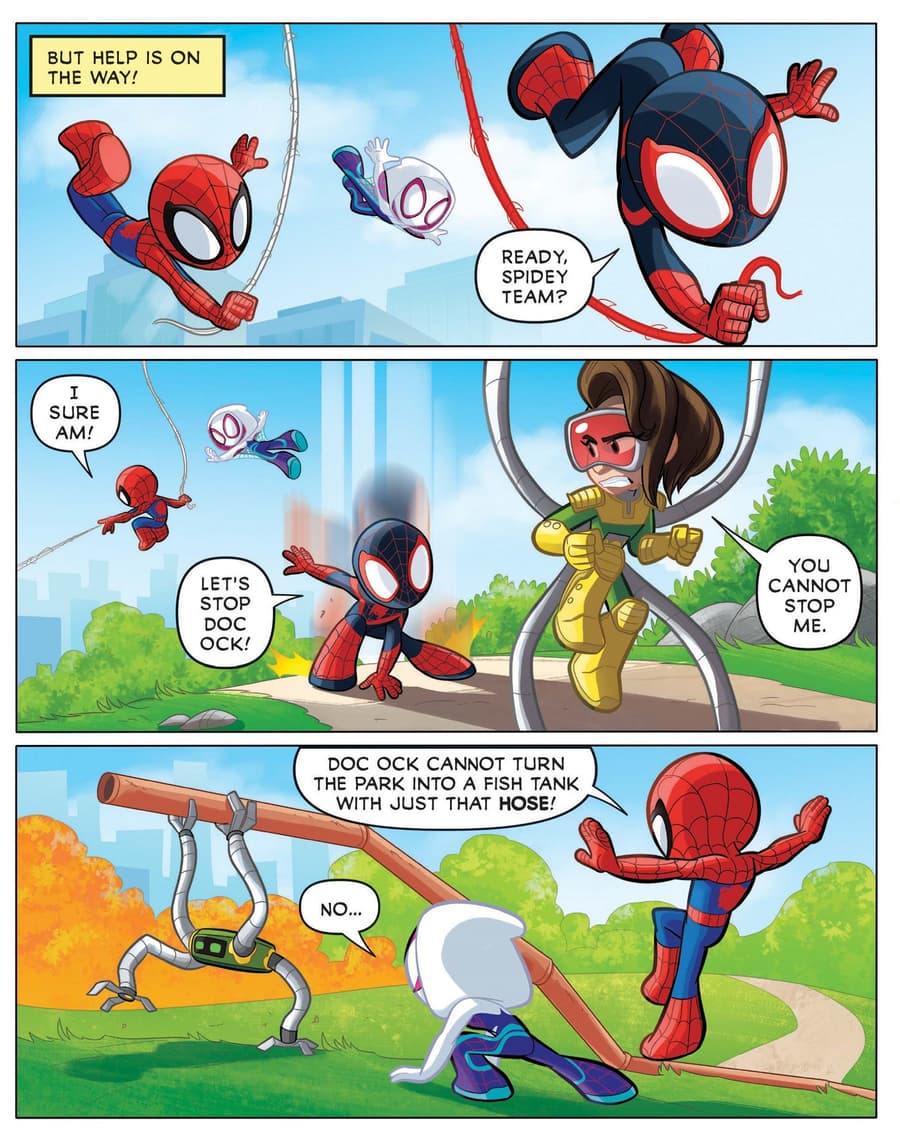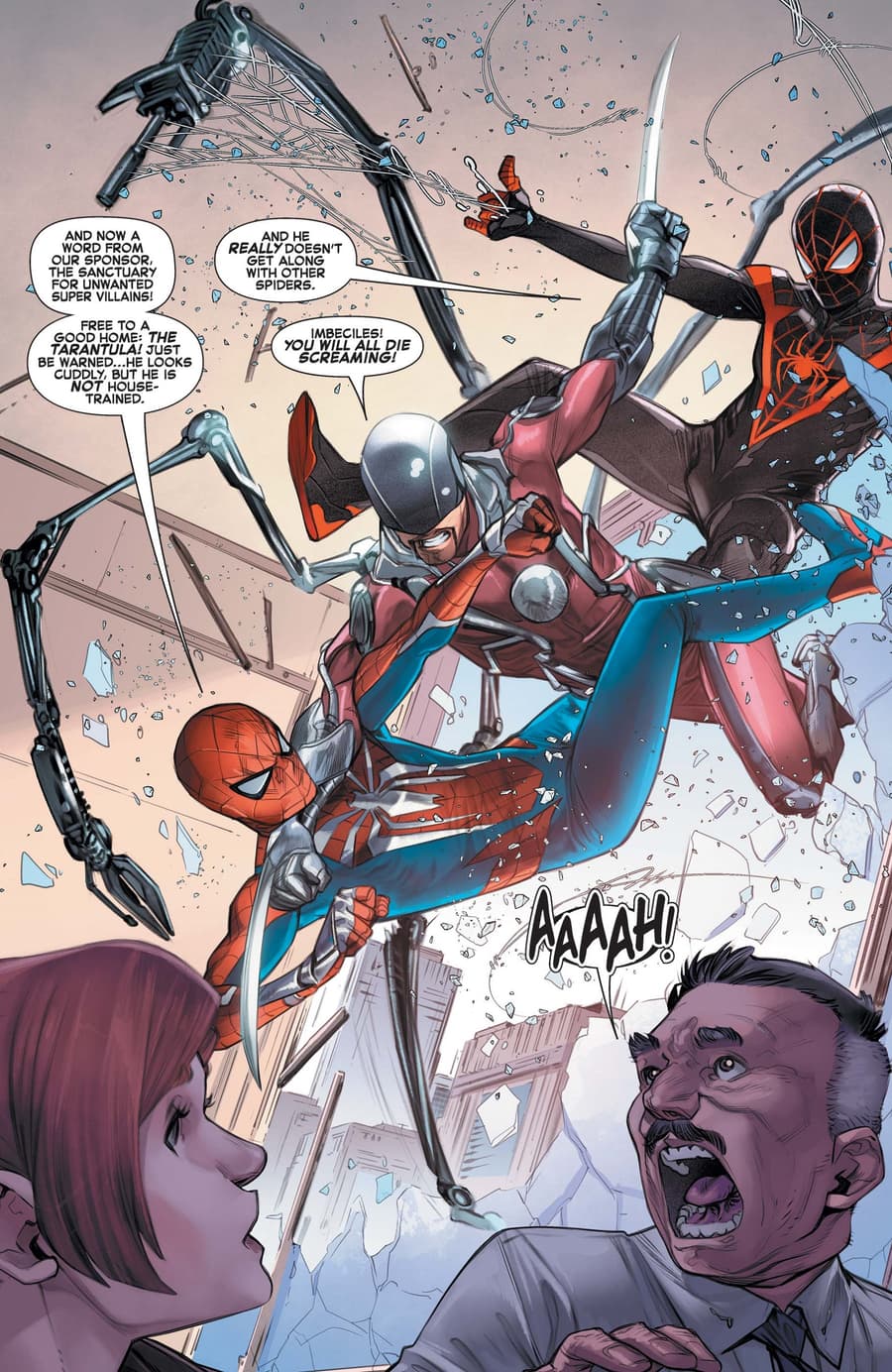 The Hype Box
Can't-miss news and updates from across the Marvel Universe!