Comics
Published March 6, 2020
Spider-Man and Black Cat's 5 Most Memorable Moments
Flip through a few mighty ol' mags as you read 'Marvel's Spider-Man: The Black Cat Strikes'!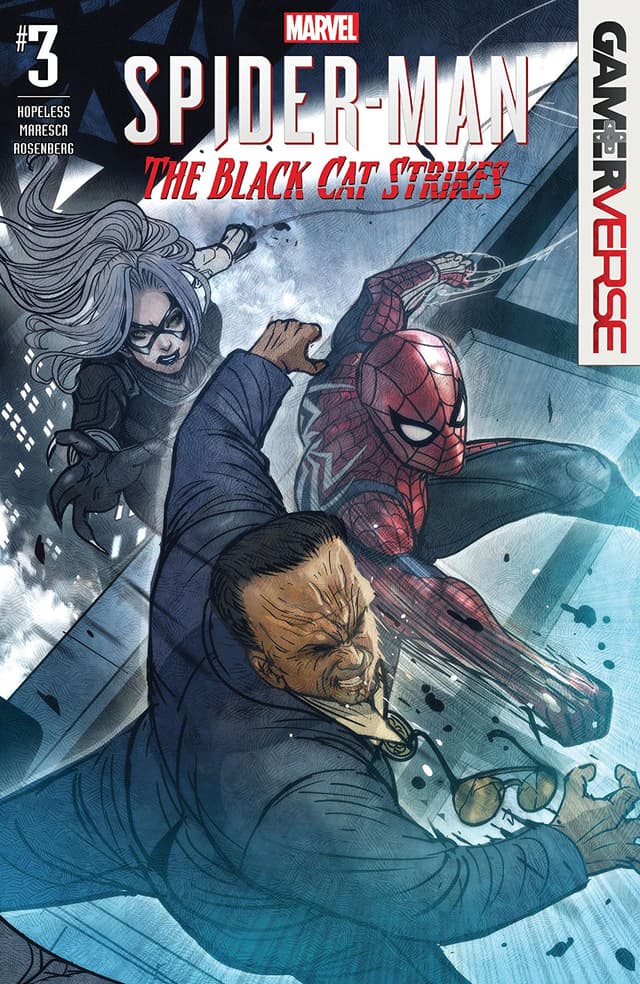 With these two front and center, we're taking a look at a few of the most memorable moments from their shared history!
Spider meets cat
Peter and Felicia's first meeting was an iconic episode in mighty Marvel history.
It happened back in 1979's AMAZING SPIDER-MAN #194-195 when Peter spotted Felicia jumping rooftops and admired her skill—how could you not?—so he followed her, hoping to catch up. But Felicia wasn't exactly out to meet people; she was meeting with arms dealers. To be fair, it was for a well-meaning cause—she was getting ready to rescue her dad from prison. Peter tried to intervene, but this wasn't Felicia's first rodeo, and she managed to get away.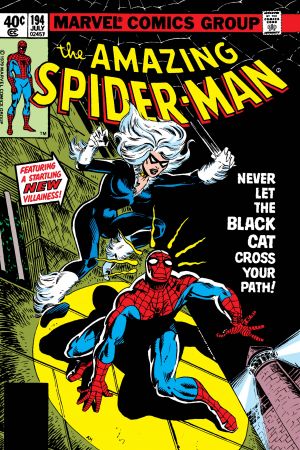 The Amazing Spider-Man (1963) #194
published

added to marvel unlimited

writer

penciler

inker

letterer

colorist
What is Marvel Unlimited?
Kingpin and explosives
In 1983's PETER PARKER, THE SPECTACULAR SPIDER-MAN #74-76, Kingpin stirred up some serious trouble when he got his hands on a super powerful detonating device. And he wasn't the only one who wanted it. The Owl had plans to use the weapon to hold New York City hostage, and Doctor Octopus just wanted to cause some old-fashioned destruction.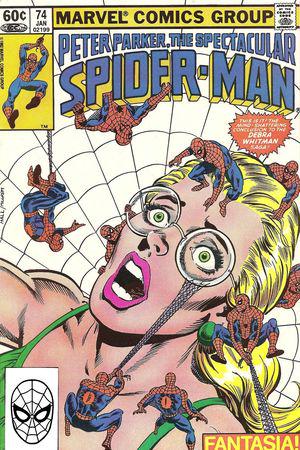 Felicia, never one to sit on the sidelines when something big is going down, managed to get her hands on the device, keeping it away from the criminals (and was wounded in the process). This turn against some of the most notorious villains in the world became an important moment in the Cat's relationship with Peter; he witnessed her capacity to be heroic and started to better understand his feelings for her.
Too many baddies
Peter found himself in an incredibly difficult position in the pages of MARVEL KNIGHTS: SPIDER-MAN (2004) when a mysterious villain figured out his identity and kidnapped MJ and Aunt May. In order to rescue them, he had to go up against a long roster of his deadliest foes. Felicia stepped in to help, and the story offered an excellent opportunity for her to examine her role as an anti-hero.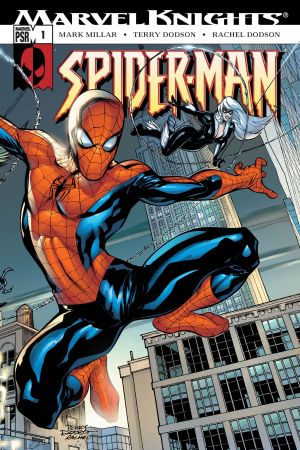 At one point, the two decided they had to release Norman Osborne from prison, and Felicia volunteered to do it on her own—to spare Peter the guilt. It was an arc that gave readers a good look at Felicia's inner conflict, while also demonstrating how far she was willing to go to help Peter.
Rhino attack
Similarly, in SENSATIONAL SPIDER-MAN (2006), Felicia again showed that she wasn't afraid to take risks in order to stand up for what's right.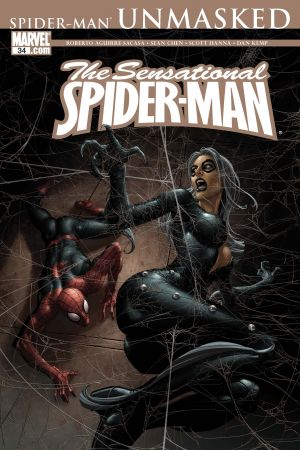 Sensational Spider-Man (2006) #34
published

added to marvel unlimited

rating

penciller

letterer

inker

colorist

penciller (cover)

editor

writer
What is Marvel Unlimited?
In issue #32, the Rhino nearly beat Pete into a coma. In ish #33, readers saw a livid Felicia suggesting she was going to go after the villain herself to make him pay. And in mag #34, she did just that. While she ultimately let the villain go, Hardy hinted that she might have placed a tracker on him. And regardless of what happened to the Rhino after their encounter, the fact that she was willing to take him on with zero backup showed just how committed she was to Peter. What's more, the story gave readers a nice interaction between Felicia and MJ, beginning to flesh out a budding relationship in its own right.
What's old is new
Back in issue #1 of THE BLACK CAT STRIKES, Peter was trying to stop a robbery at an art museum when Felicia showed up on the scene, snagged a painting, and broke it in half to get the USB drive hidden in the canvas. Fans got a pretty sweet flashback in that issue, too, with Peter reminiscing about their past.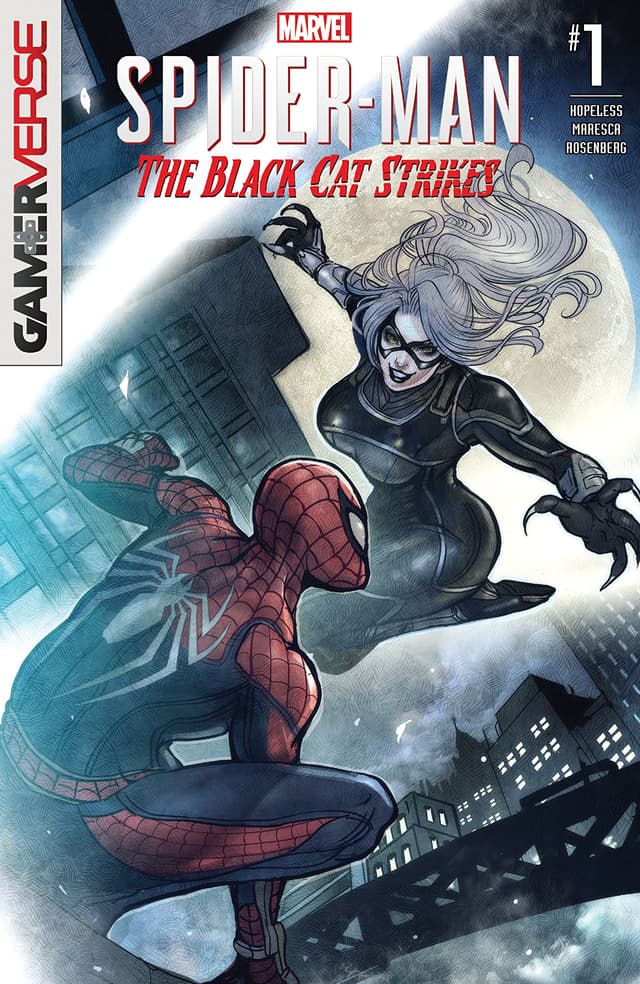 While they might not be soul mates, Peter and Felicia definitely have a connection, and they've played an important role in each other's lives over the years. So what new secrets will we learn about them moving forward?
Read MARVEL'S SPIDER-MAN: THE BLACK CAT STRIKES #3 at your local comic shop next Wednesday, March 11 to find out!
The Hype Box
Can't-miss news and updates from across the Marvel Universe!