Comics
Published April 5, 2022
Spider-Punk: Cody Ziglar Opens Up for Hobie Brown and His Punk Rock World
Writer Cody Ziglar teases what to expect when Hobie Brown takes the stage in 'Spider-Punk' #1.
Hobie Brown is about to rock your world. When Cody Ziglar and Justin Mason's SPIDER-PUNK #1 picks up, Earth-138's friendly neighborhood Spider-Punk thinks his streets are safe and free from tyranny because he smashed the Venomized President Norman Osborne's skull with his guitar. To his dismay, though, there's still plenty of work to be done, especially when Nazi punk Kraven and his Hunters arrive in New York City -- and Kraven isn't working alone. Hobie will need all the help he can get to put an end to this new reign of terror, and fortunately, he's got a whole Spider-Band to back him up.
Speaking to Marvel.com, Ziglar welcomed readers into the Punk-verse. He explained how Hobie's background led him to question authority and take a stand for the little folk. He compared Hobie to Vegeta from Dragon Ball and broke down the core characters' new punk looks. He also introduced several members of the Spider-Band, teased upcoming villains like Taskmaster and Kingpin and more.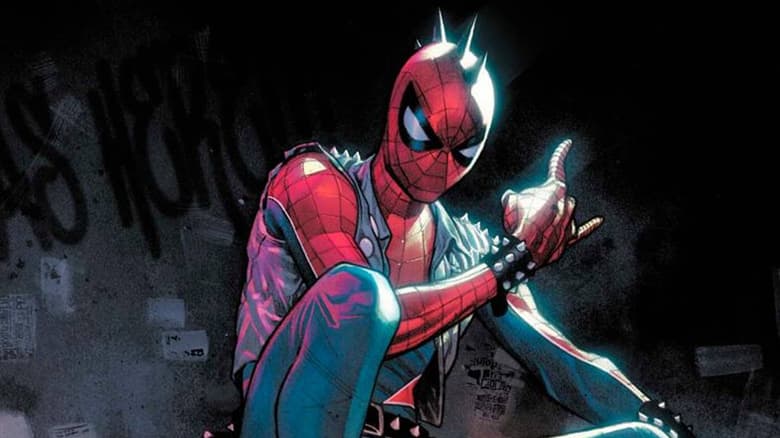 MARVEL.COM: SPIDER-PUNK #1 drops us right into the middle of Hobie Brown's world. What was the first thing you knew it needed in order to anchor readers in his strange, yet familiar universe?
CODY ZIGLAR: I'd say the first thing is def just filling out who are the other folks Hobie is kicking it with. Jed [Mackay] already set up [that] there was a Spider-Army, so I wanted to see what Hobie's community looked like. Who are his friends? How is he a friendly neighborhood Spider-Punk? Also, I knew I wanted to a have a Spider-Band of all Black & brown folks because you very rarely get to see those type of road movies. Also, I really wanted see what Riri looks like in this Punk-verse.
MARVEL.COM: What about Hobie's personality puts the "punk" in Spider-Punk?
CODY ZIGLAR: I mean, Hobie was def dealt a pretty shit hand. He's a kid that grew up on the street with other street kids and got his powers directly as a result of toxic waste being dumped in his hood. I think that def lead him to question authority and see that those in power aren't always looking out for the little folk.
MARVEL.COM: What sets Hobie apart from all the other Spider-heroes in the big, wide Multiverse?
CODY ZIGLAR: A lot of the aforementioned stuff. Also, he's not afraid to get in the thick of a fight. In fact, I say he welcomes it. He's a lot [like] Vegeta in that regard: a dude who can be cocky and doesn't mind leaning into it.
MARVEL.COM: Which aspect of his character do you relate to the most, and why?
CODY ZIGLAR: I mean, the headline traits are another Black kid who was heavy into punk and metal during my formative years. Also, feeling the need to change things and thumb your nose at government institutions.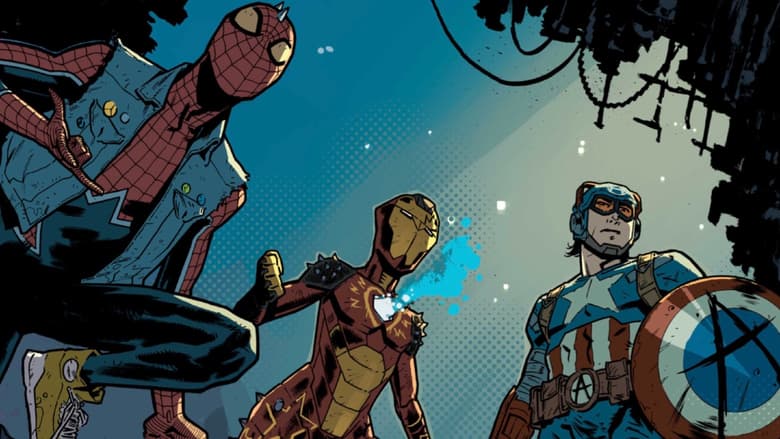 MARVEL.COM: Introduce us to the Spider-Band. Who are the members of Hobie's crew?
CODY ZIGLAR: I don't want to spoil every member, so I'll intro the members that have already been announced! We have Hobie Brown, AKA Spider-Punk; Karl Morningdew, AKA Captain Anarchy; Riri Williams, AKA RiotHeart; Mattea Mudrock, the Daredevil Drummer of Philly; and one or two other folks that haven't been announced, yet but I'm very stoked about.
MARVEL.COM: Between Spider-Punk, Riot Heart and Captain Anarchy, Justin Mason has come up with some pretty rad redesigns of classic costumes. Tell me a little about working with Justin on those and your initial reaction to getting those SPIDER-PUNK pages back.
CODY ZIGLAR: I cannot praise enough just how fire Justin's shit is. Working with him has been a complete blast, especially when it comes to designing characters. Justin usually sends an email with just the most amazing character designs, and then I'm just like, "What if Taskmaster had the Fiend skull and a dollar sign on his shield?" or, "Damn, this Cap design is dope. Let's make it look like he duct-taped his suit together from a bunch of stuff he found at an Army Surplus. Also, let's give him headphones." 
Justin has consistently turned in some of the most dynamic and interesting panels and action sequences I've seen. He turned me onto the storyboard book for the Akira film and it's been so dope bringing out mutual love of manga and anime into the blocking of scenes.
MARVEL.COM: Our heroes aren't the only characters who have been reimagined. The first issue will pit the Spider-Band against an all-new version of Kraven the Hunter. What made Kraven the perfect fit for this debut issue? What other villains might we see down the line?
CODY ZIGLAR: I had just written Kraven in AMAZING SPIDER-MAN and I wanted to use him in a different role and thought he was fun to play with. I knew I wanted to have some Nazi punks get worked on, so he seemed like a good fit. 
Taskmaster was next because I love that dude so much and was looking for an excuse to finally write him. There's also Kingpin and he has a group of goons Justin and I had a lot of fun workshopping, so I won't spoil it.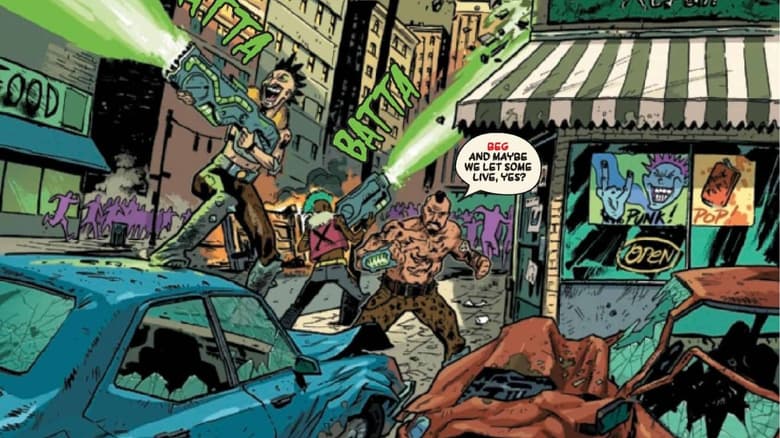 MARVEL.COM: If Hobie represents punk, what music would you say SPIDER-PUNK's overarching villain represents?
CODY ZIGLAR: Probably something safe and boring, like pop country or the national anthem.
SPIDER-PUNK #1 by Cody Ziglar and Justin Mason arrives on April 6.
You can grab these comics and more digitally or at your favorite local comic book shop. Be sure to ask your local shop about their current business policies to observe social distancing or other services they may offer, including holding or creating pull lists, curbside pick-ups, special deliveries, and other options to accommodate. Find and support your local comic book shop at ComicShopLocator.com or by visiting Marvel.com/LoveComicShops.
For digital comics, all purchases in the Marvel Comics app can be read on iPhone®, iPad® and select Android™ devices! Our smart-paneling feature provides an intuitive reader experience, ideal for all types of mobile device and tablet users! Download the app on iOS and Android now!
The Hype Box
Can't-miss news and updates from across the Marvel Universe!