Comics
Published December 18, 2018
Spider-Verse: Everything You Need to Know About Peni Parker and SP//dr
Hack into the comic book background of Peni Parker and her robot SP//dr, currently in movie theaters in "Spider-Man: Into the Spider-Verse!"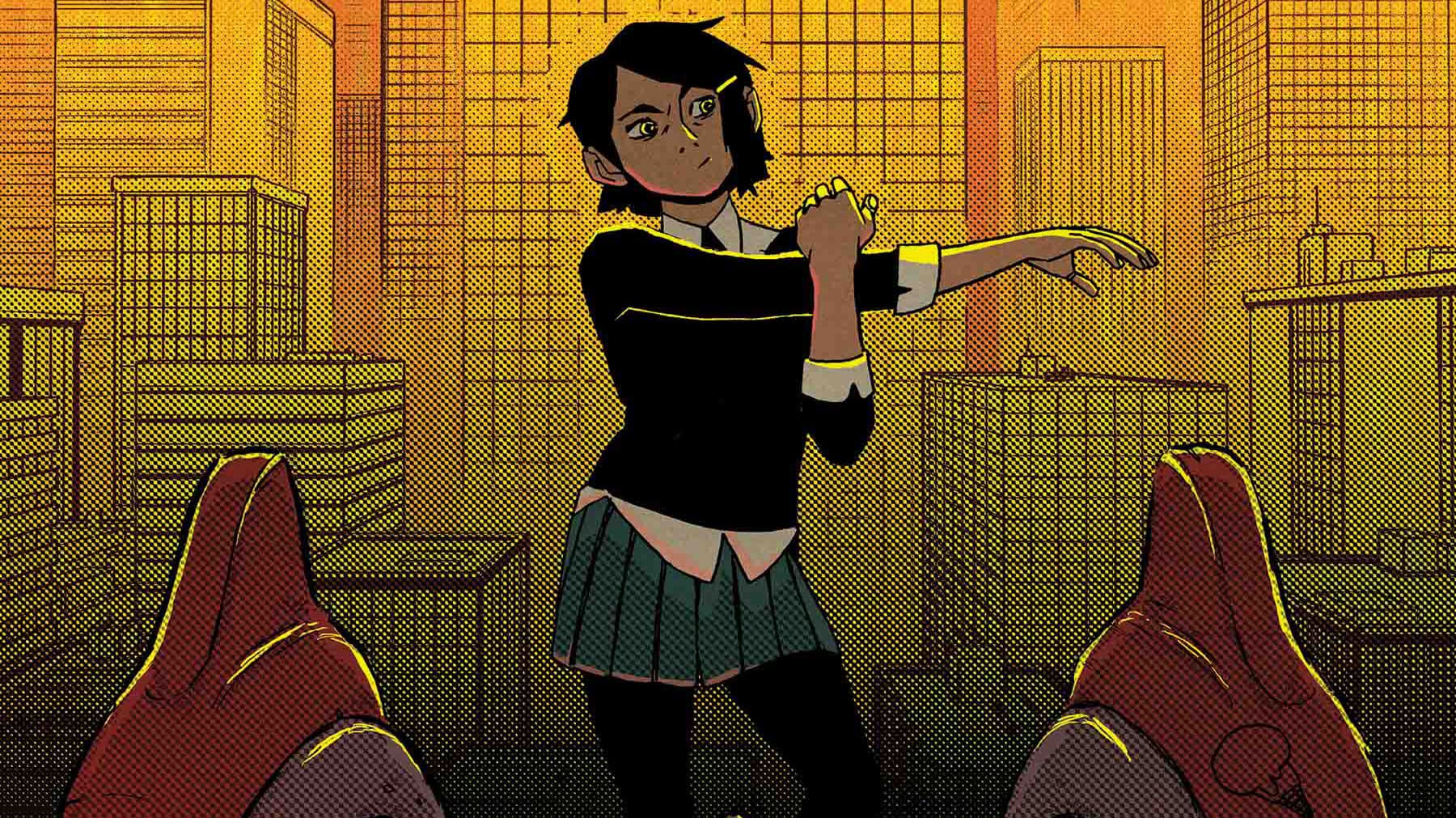 Now in theaters, "Spider-Man: Into the Spider-Verse" is offering the world a bevy of Spider-Folks making their the big screen debut, including Peni Parker and her robot companion, SP//dr!
The young miss Parker, voiced in the film by Kimiko Glenn, debuted in 2014's EDGE OF SPIDER-VERSE #5 thanks to creators Gerard Way and Jake Wyatt.
As a child, Peni Parker found herself facing not only the death of her father, but the fact that she was expected to fill his place as the genetically linked pilot of a robot armor called SP//dr - as well as accepting the bond with (and bite from) the radioactive spider that brings them together.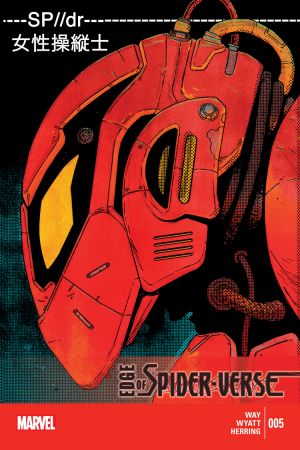 The girl did have a support system in the form of her Aunt May and Uncle Ben who welcomed her into their home, but also ran the SP//dr program for Oscorp.  
Five years after the death of her father, Peni appeared to be established as a hero, taking out the likes of Mysterio and working alongside her universe's version of Daredevil. However, at the end of that issue, she shared the subway with Spider-Ham and Old Man Spider who recruited her to help fight the Spider-hunting Inheritors in the SPIDER-VERSE event. 
Peni grabbed her armor and jumped right into the fray carrying over into #AMAZING SPIDER-MAN #9 - #15. Mainly a background player during the events of Spider-Verse, Peni piloted SP//dr expertly, aiding the others in their plan to stop the Inheritors and trap them in a radioactive dimension before returning to Earth-14512. 
Peni and SP//dr kept their adventures on the downlow for a few years before returning to the spotlight in this year's EDGE OF SPIDER-GEDDON #2 in a story by Lonnie Nadler, Zac Thompson and Alberto Alburquerque.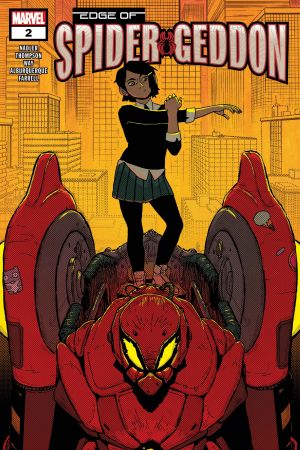 Edge of Spider-Geddon (2018) #2
published

added to marvel unlimited

editor

letterer

inker

penciler

colorist (cover)

inker (cover)

penciler (cover)

writer

colorist
What is Marvel Unlimited?
In that tale, she faced many of her own fears ranging from not feeling special to the death of a loved one at the hands of a rogue Ven#m robotic suit. Still, she answered the call when Spider-Ham showed up, telling her the Spider-Verse needed help once again. 
She played a prominent role in the Spiders' attempt to take out the cloned body of Inheritor patriarch Solus, which did not go as planned. Miles ordered Peni to blow up the charges they had set after a surprise attack by the villains. Luckily, another batch of Spiders appeared to save them, but they ultimately failed in destroying Solus' body. 
SPIDER-GEDDON will conclude soon and we're hoping that Peni and SP//dr make it through relatively unscathed so we can see more of her spectacular adventures! 
For more on Peni Parker, check out Peni's section on Marvel.com!
The Hype Box
Can't-miss news and updates from across the Marvel Universe!