Comics
Published December 9, 2022
Stan Lee's Cameos in Comics
"Is that you, Stan?"
Join Marvel.com all month long to celebrate Stan Lee's 100th birthday! Share your own favorite Stan Lee memories and creations on Twitter, Facebook, Instagram and more with #StanLee100.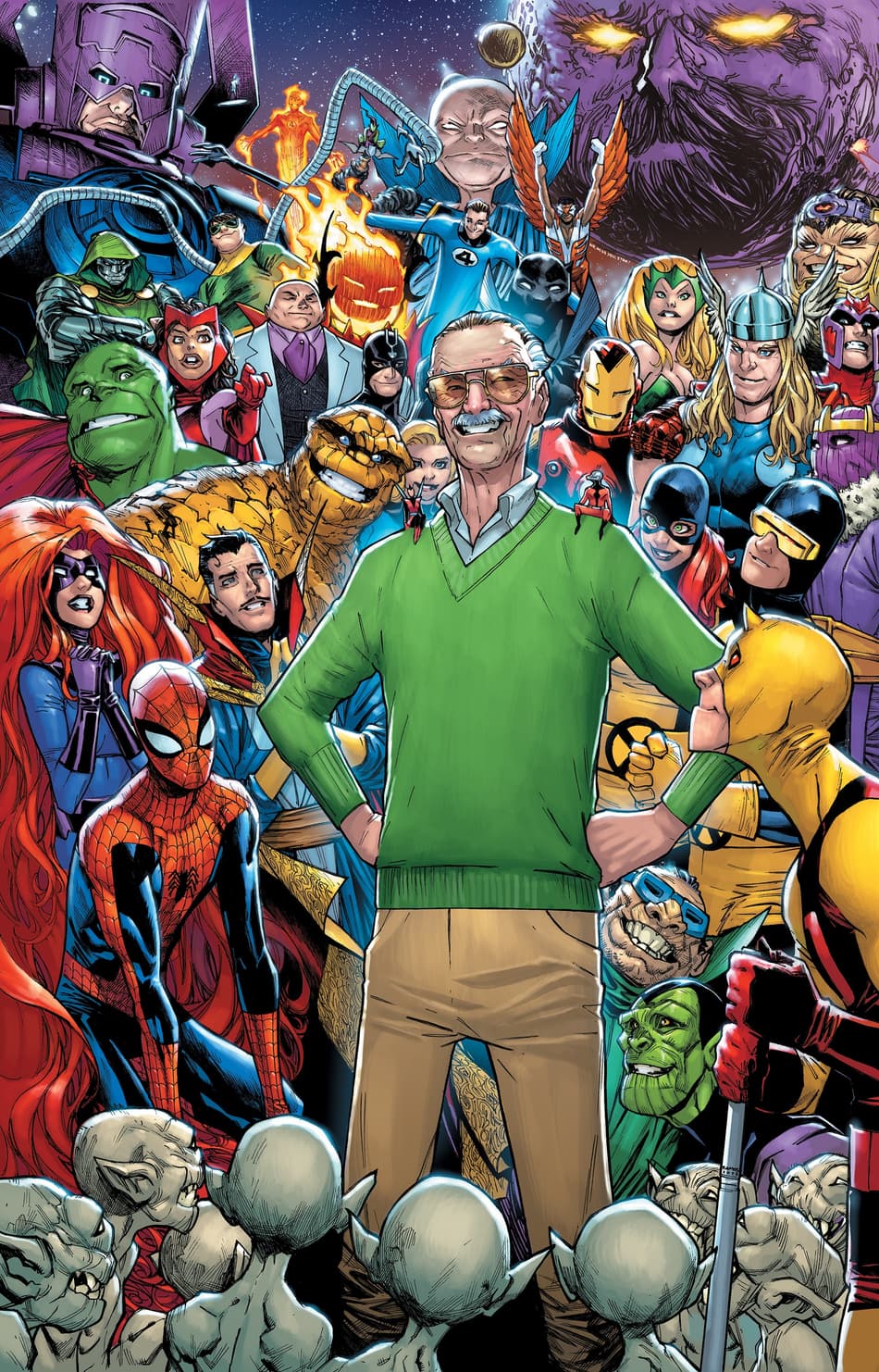 You know him as a maestro of Marvel, but did you know that Stan Lee is also part of the very fabric of the Marvel Universe?
Here are just a handful of times smilin' Stan went from behind the panels and onto the page.
STAN LEE MEETS…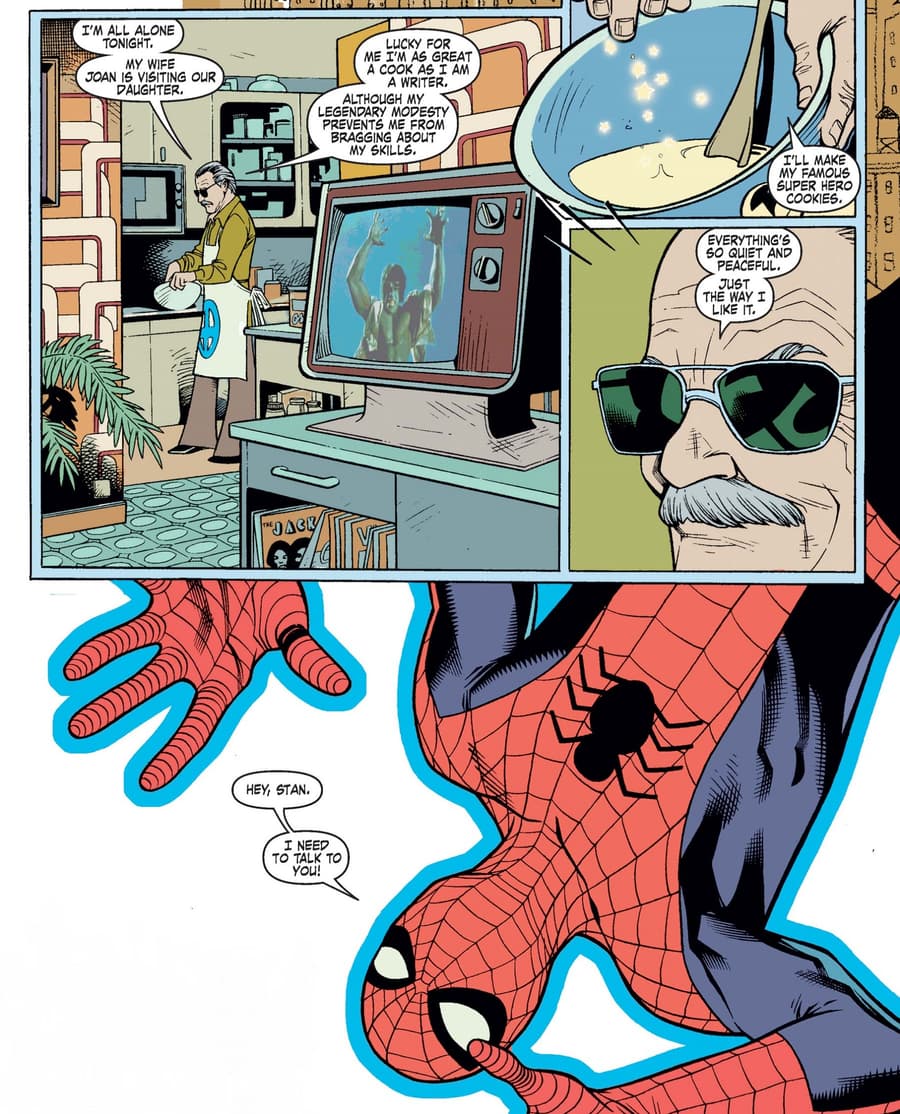 Face front, Marvel heroes! In this series of special standalones, the legend shares heart-to-hearts and insight with some of his greatest co-creations including Spider-Man, Doctor Strange, the Thing, Doctor Doom, and the Silver Surfer. After 65 years in the biz, Stan knows a thing or two! (Including how to check Doom's ego.)
A FANTASTIC FOUR WEDDING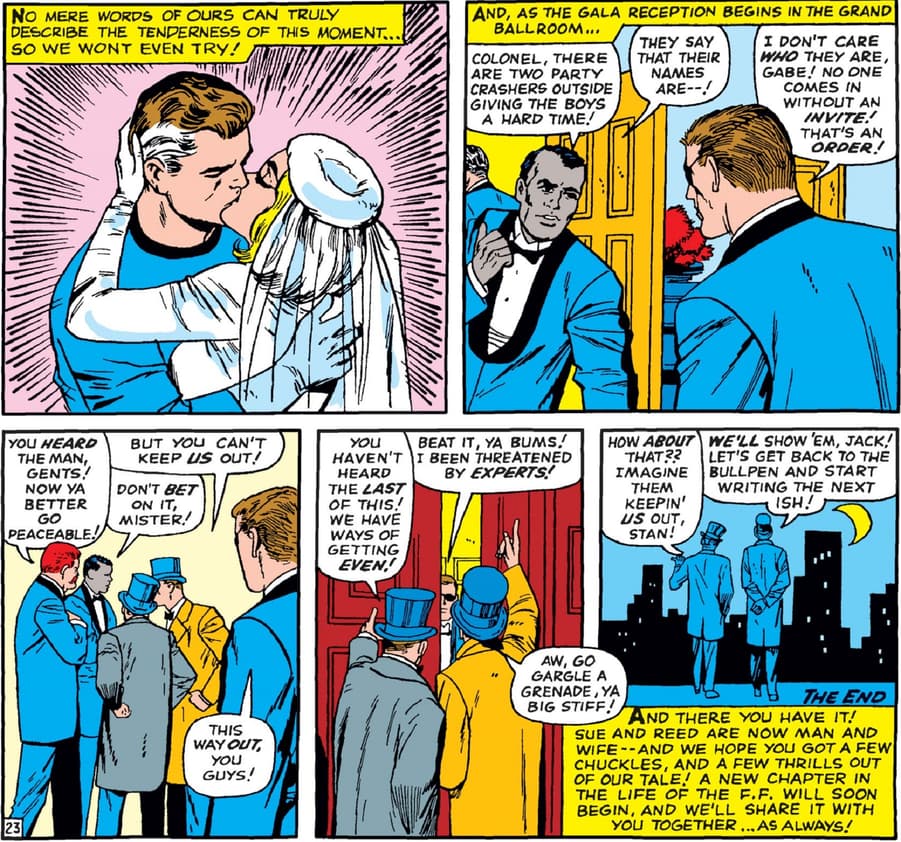 The outrage! The disgrace! Lee and Kirby were turned away from the wedding of Mister Fantastic and the Invisible Woman?! You better believe it, Charlie!
"MERRY CHRISTMAS, X-MEN!"
Who's that checking in on Cyclops and Jean Grey during a romantic holiday outing? Why, none other than Stan himself and X-Men co-creator Jack "The King" Kirby! Times sure have changed!
STAN'S BLASTS FROM THE PAST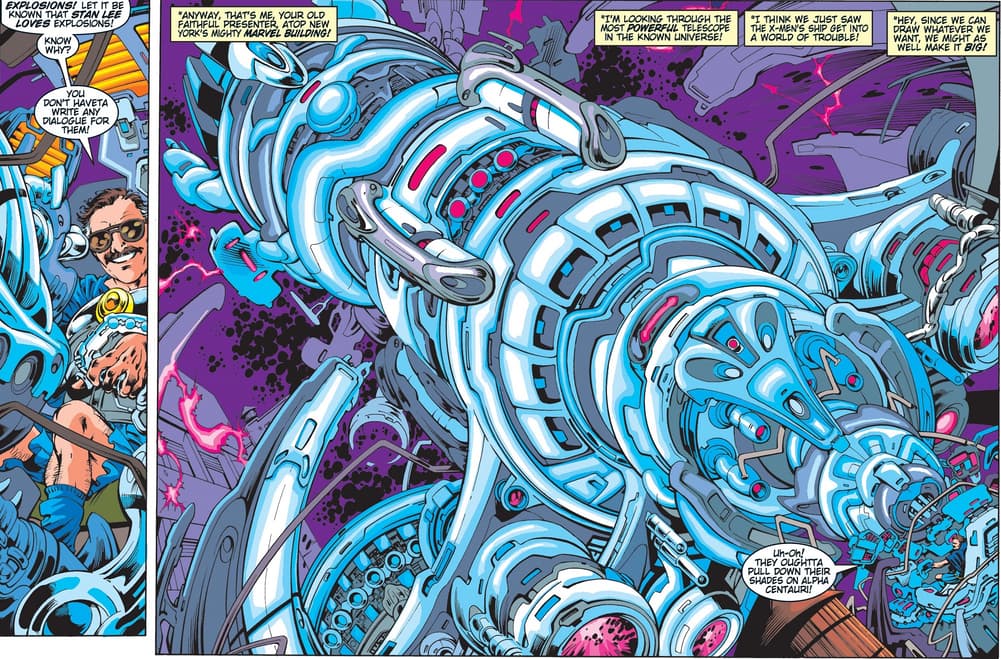 1997 was the year of the "Flashback"! Narrated through the lens of sagacious Stan, the '90s "-1" issues retraced the origins of Marvel superstars like Daredevil, Silver Surfer, Deadpool, Cable, and the X-Men. Switching up looks as quickly as an Avengers team, Stan showed off his mastery of disguise!
STAN VERSUS THE IMPOSSIBLE MAN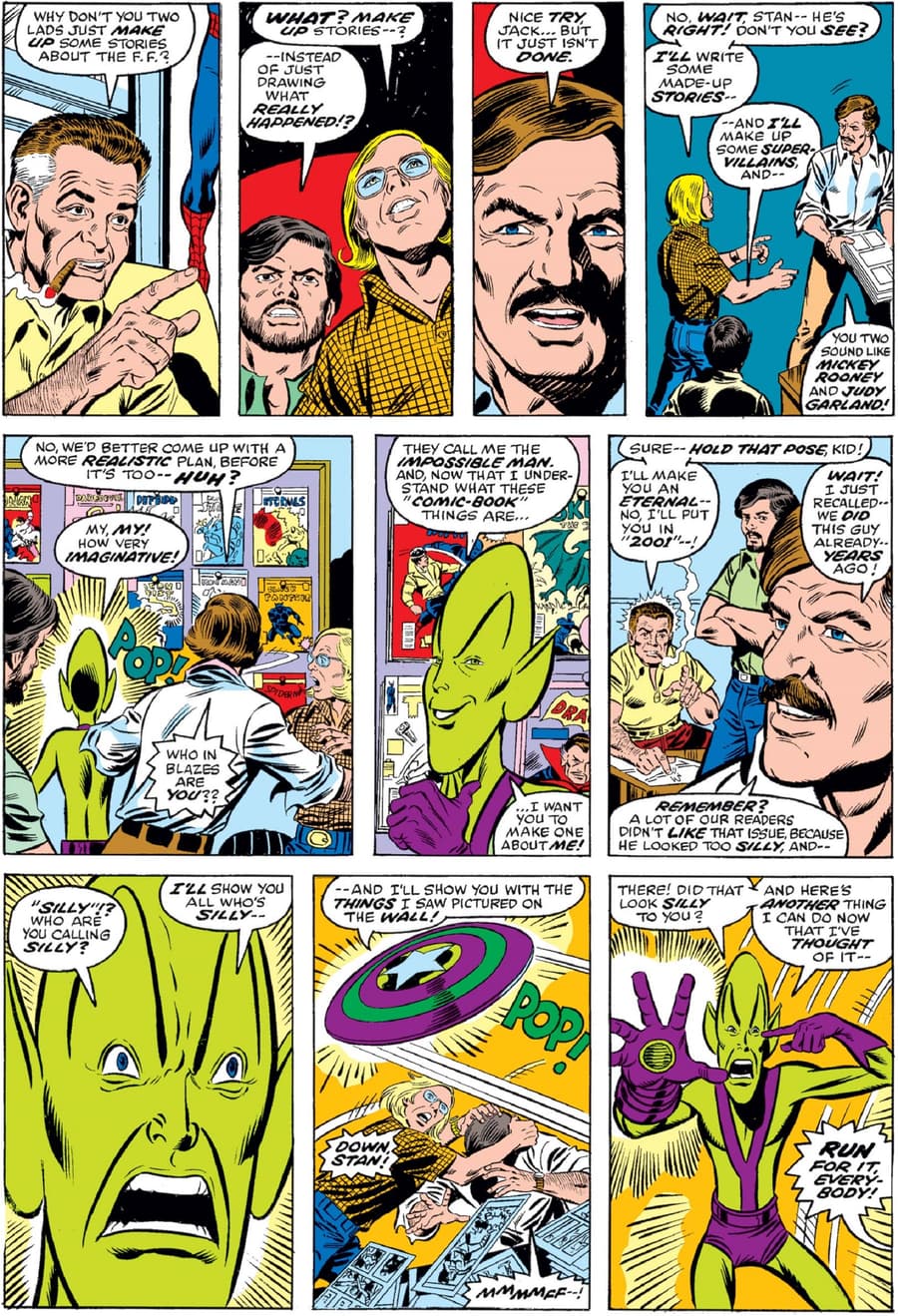 After a scripting issue leaves staff creators Roy Thomas and George Pérez scrambling for their next Fantastic Four story, the Marvel Comics office is pressed under a deadline! Thankfully, the Impossible Man arrives just on time. And he's got quite the pitch…  
"FEARLESS LEADER!"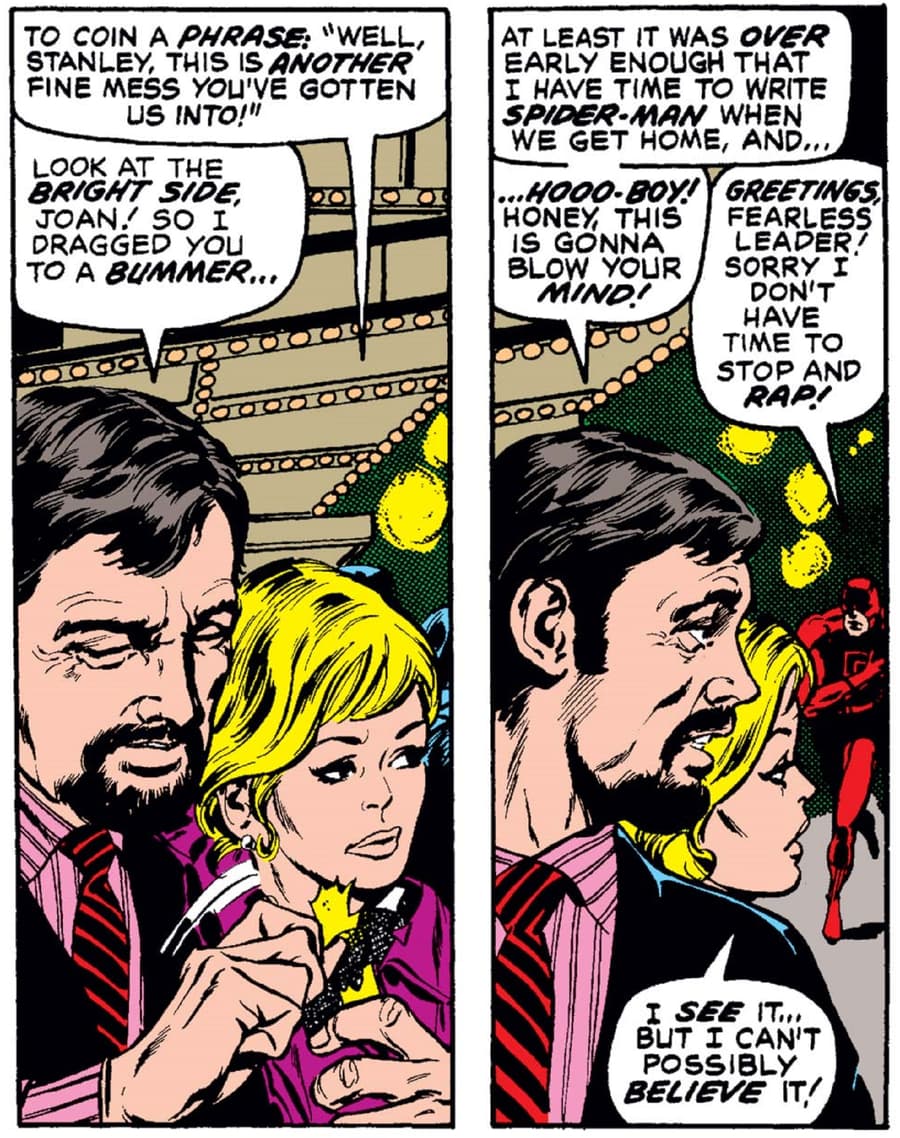 Out for a night on the town with his beloved wife Joan, Stan the Man takes in some theater but can't keep his mind off the next Spider-Man 'ish! A Daredevil/Man-Bull tussle breaks that chain of thought!
STAN LEE, AKA MISTER FANTASTIC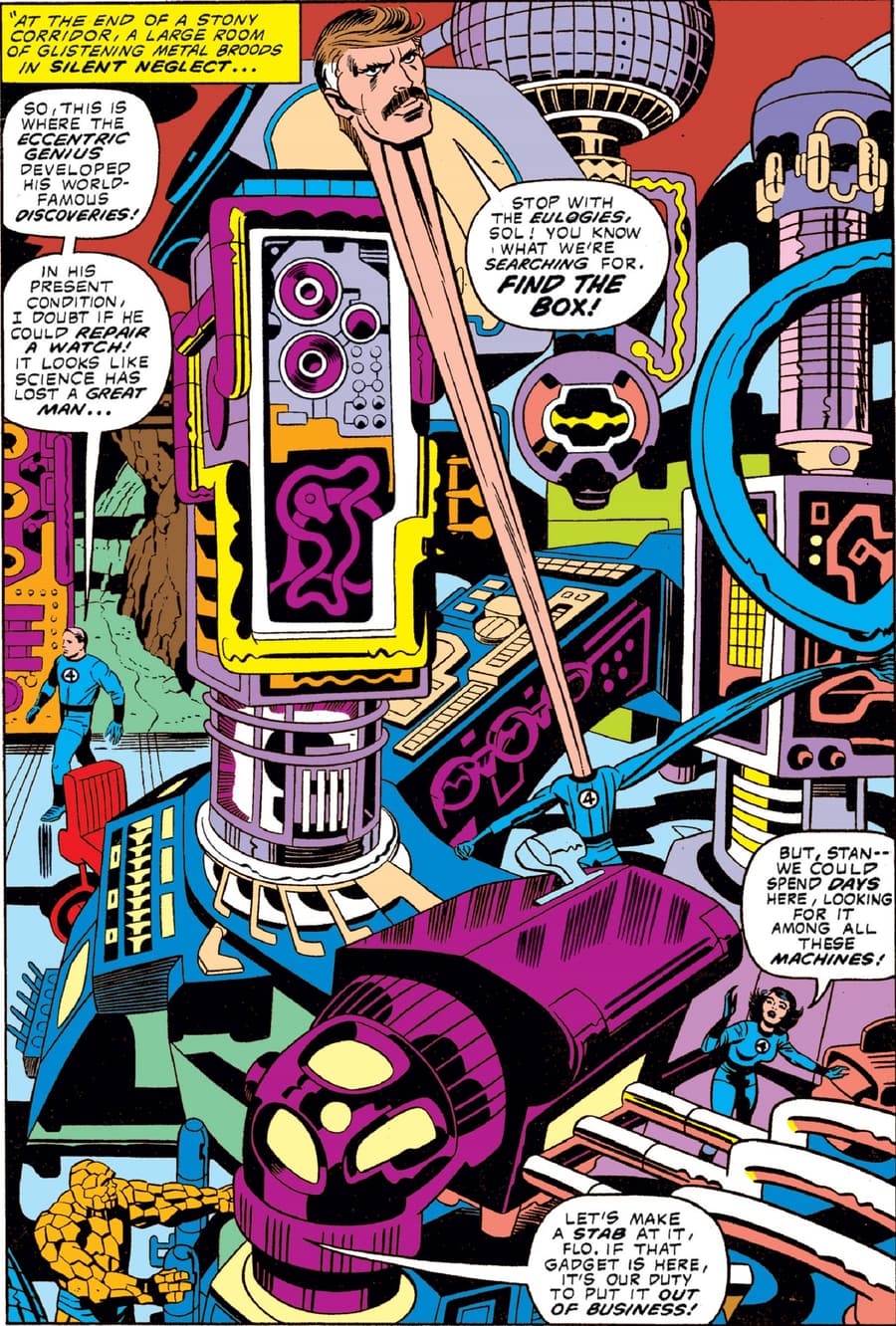 What if the original Marvel Bullpen became the Fantastic Four? Stan Lee is Mister Fantastic! "Fabulous" Flo Steinberg becomes the Invisible Woman! Jack Kirby is the Thing, and Sol Brodsky is the Human Torch! A wondrous "What If?" with inside jokes aplenty.
Read these Stan Lee stories, and many more, with the power of Marvel Unlimited!
Join us to celebrate Stan Lee's 100th birthday! Every week this month and into January, we'll offer a deep dive on Lee's remarkable history, creations, and contributions. Follow along at https://www.marvel.com/stanlee100.
The Hype Box
Can't-miss news and updates from across the Marvel Universe!