Comics
Published September 27, 2019
The Hispanic Pride of the Spider-Verse
Many heroes who have taken on a Spider-Persona come from Latinx backgrounds – here are some of their stories!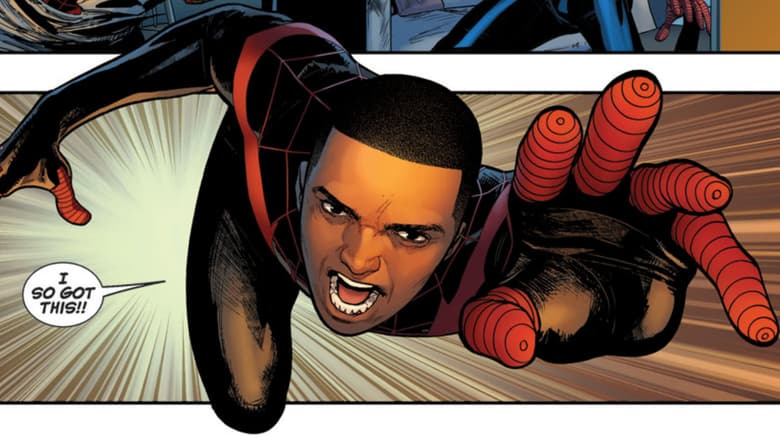 In recognition of Hispanic Heritage Month, Marvel is putting the spotlight on its most heroic Latinx characters!
Miles Morales might be the most recognizable Latinx character within the expanded Spider-Verse, but he's not the only one who comes from Latinx origins. In fact, the Spider-Verse is a great example of the culture as a whole. Representing the varied personalities and styles of those who come from it, the Marvel Universe is home to many Latinx heroes and villains who have donned the Spider-Emblem over the years.
An exquisite model for the increasingly blended Marvel Universe, Miles Morales was born in Earth-1610's Brooklyn to an African-American father and Puerto Rican mother. Already having a lot on his plate to deal with long before becoming Spider-Man, Morales was one of the few kids from his neighborhood to win a spot in a prestigious charter school. This put him far and away from those he grew up with, and he had to come to terms with code switching in order to fit in.
But he grew into his role in his new surroundings and became Brookyln's own Spider-Man over time. He was such a hit with fans that he ended up being one of the few survivors from the destruction of the Ultimate universe. Now he's coming up against the same kind of cultural challenges in a brand new universe, and watching him grow through adversity is why we keep turning the pages.
Earth-616 has another Hispanic hero residing in Brooklyn alongside him. Originally born in Mexico, Anya Corazon and her father emigrated to New York after her mother was killed. But her troubles continued as she had to adjust to her new surroundings, much like Morales did on a greater scale. Like many Central Americans immigrating to the United States, Corazon had to quickly get her bearings in an entirely new environment initially unwelcoming to her.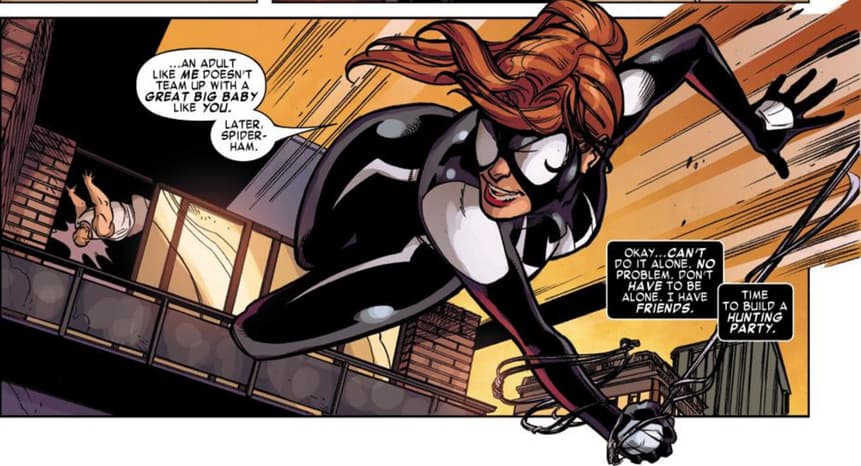 This eventually thrusts her into an even wilder situation as she soon gains a special power from the Spider Society and unleashes her true potential. One of the many memorable aspects of her growth as hero was how she transitioned from her original hero name of Araña to Spider-Girl. A situation that should sound eerily familiar for those with Spanish names, Corazon decides to accept the name Spider-Girl to ease the transition for others once she begins wearing Julia Carpenter's old Arachne costume. But this made her stronger in that Corazon proved she could still be the same prideful hero with any moniker.
But while there are strong examples of Latinx people who can face adversity through their new surroundings and become stronger in the Marvel Universe, there are just as many in the other extreme. Donna Diego, a mysterious former member of the      Life Foundation, found herself not only having to combat her own mind but the dark new entity of a bonded symbiote. Dubbing herself Scream, her violent personality helped make an impact in her unfortunately short time in the universe before her death. She made such an impact, in fact, the character even made a "return" during ABSOLUTE CARNAGE.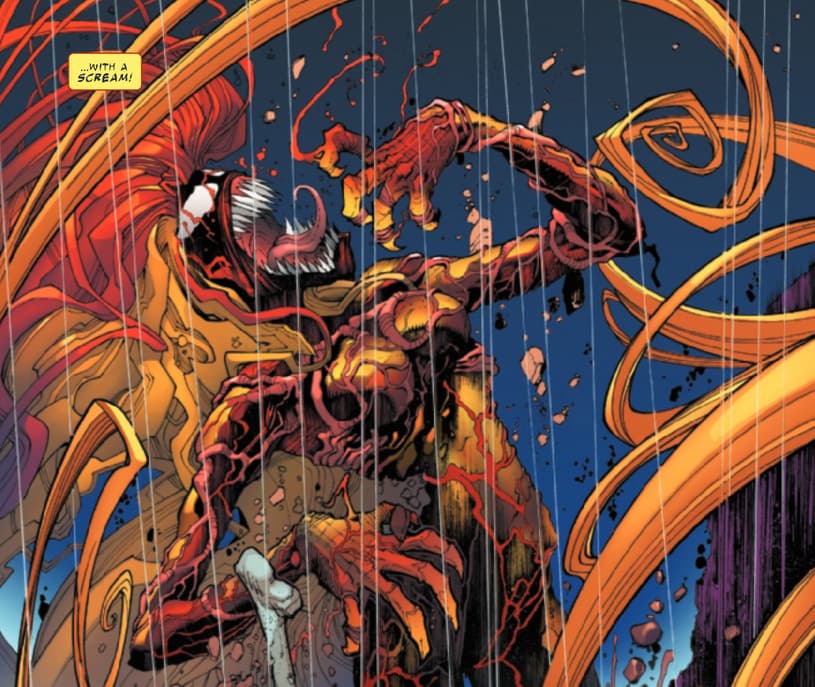 Another Spider-Verse foe who fell victim to a tragic fate was Anton Miguel Rodriguez. Like Diego, Rodriguez made a name for himself as an incredibly skilled fighter and assassin, fighting both for and against his fictional South American nation of Delvadia, As a parallel to the real-life revolutionaries of Central and South America, Rodriguez is a cautionary tale for those who stray from their ideals. His taking on the role of Tarantula for the government he once fought against sent him on a treacherous path that would end with death. While his final mutation and tragic death may seem far removed from the original revolutionary he began as, it did allow for a final atonement for the metaphorical monster he already was.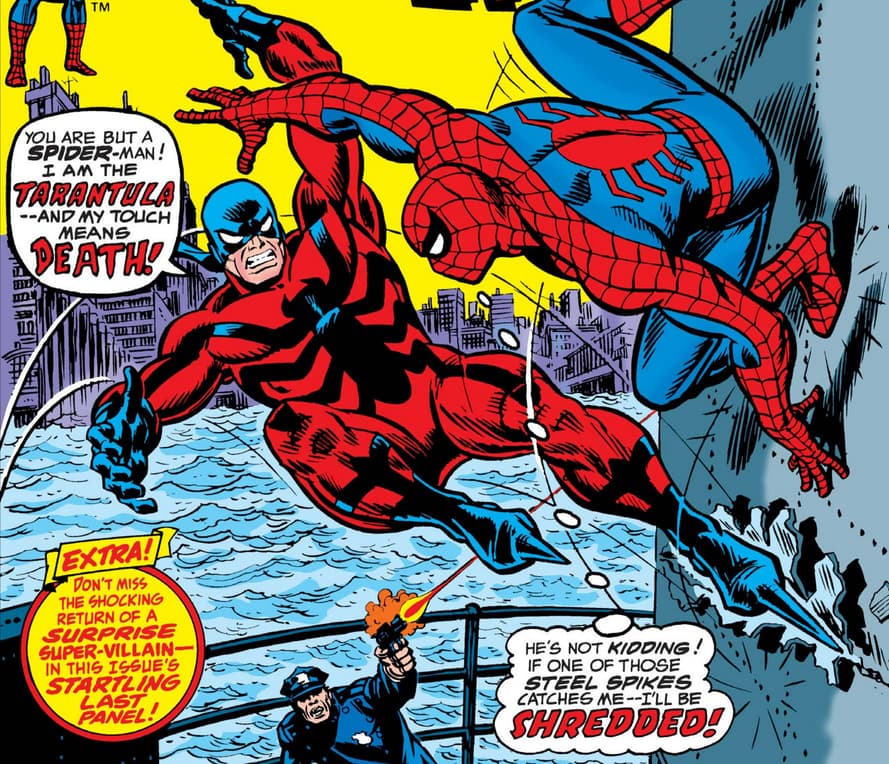 But the future of Latinx characters in the Spider-Verse is far more heroic. While Miles Morales may be one face of the future, the literal future of the universe has Miguel O'Hara protecting it in the year 2099. The Irish-Mexican scientist living in the distant future's Nueva York (a name cementing just how welcoming Marvel's New York has been for its Latinx characters) is slowly becoming more recognizable by way more fans in recent years. With appearances in video games and a small cameo (voiced by Oscar Isaac!) in Spider-Man: Into the Spider-Verse, you'll want to keep an eye out for the 2099 hero as this classic hero has an even brighter future than ever.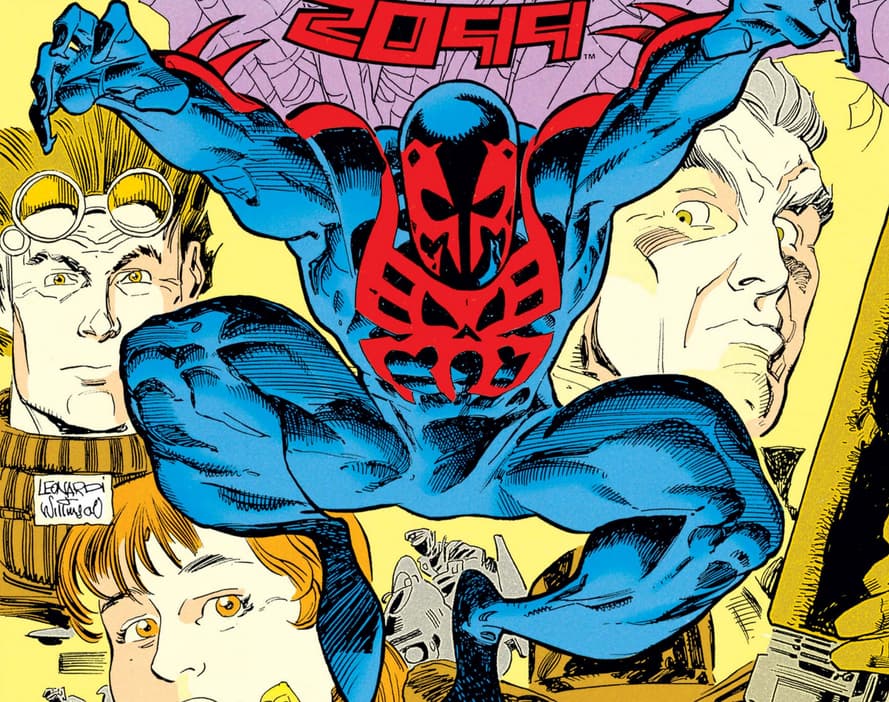 The beauty of the Spider-Verse is that it's welcoming to all. No one character is carrying the weight of the universe, and good or bad, they all help to raise each other up. Proving that no matter what part of the Americas someone hails from, they can don their own Spider-Emblem and become the hero (or villain) they desire to be.
Marvel.com is celebrating Hispanic Heritage Month! Follow along for more articles starring the Latinx luminaries of the Marvel Universe and follow #HispanicHeritageMonth on social media!
The Hype Box
Can't-miss news and updates from across the Marvel Universe!