Comics
Published December 7, 2020
The History of the Young Avengers
Revisit the pivotal comic stories behind this super-powered team!
Have you tried Marvel Unlimited yet? It's your all-access pass to over 30,000 Marvel comics at your fingertips! Sign up today to get your first year for $60.
We run down the chronological history of the Young Avengers, from first meetings, first headlines, first bouts of interdimensional parasites, and even first loves. Read these key issues on Marvel Unlimited now!
Who are the Young Avengers? Screenwriter Allan Heinberg and artist Jim Cheung introduce the next generation's Avengers in this origin run. When a mysterious group of teen heroes assemble as Earth's Mightiest, they immediately grip the attention of their adult counterparts... and reporter Jessica Jones. The series that introduced Kate Bishop: Hawkeye, Wiccan, Patriot, Hulkling, and Cassie Lang.
Want more backstory on individual team members including their ties to the Avengers? We recommend the YOUNG AVENGERS SPECIAL (2005) #1, an exposé by reporters Jessica Jones and Kat Farrell, or YOUNG AVENGERS PRESENTS (2008).
These teen super-teams may have started out on opposite sides during CIVIL WAR, but the attack and near capture of the Runaways led the Young Avengers to gain some new friends. Quickly. Alliances and allegiances are forever shifted in this fast paced tie-in series!
Read the complete CIVIL WAR event here. For even more Young Avengers/Runaways goodness, see these teams unite against the Skrulls in 2008's SECRET INVASION: RUNAWAYS/YOUNG AVENGERS.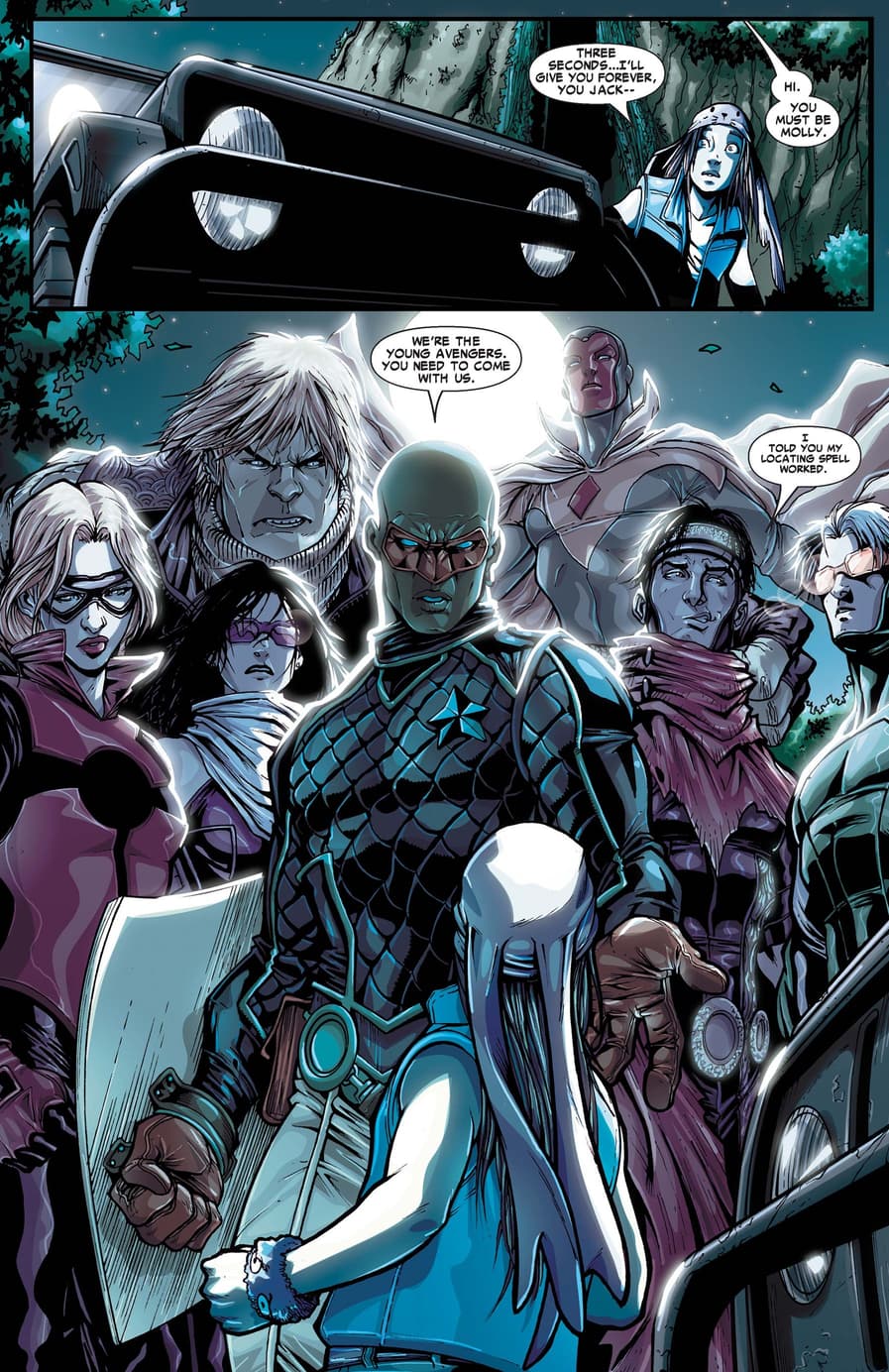 The fan-favorite story arc that saw Wiccan and Hulkling go "official" official!
When his mystic abilities spiraled out of control, Wiccan set out to find the one person who may have been able to help—his purported mother Scarlet Witch. The Avengers and X-Men co-star in this super-powered coming-of-age.
[RELATED: Hulkling and Wiccan's Relationship Firsts]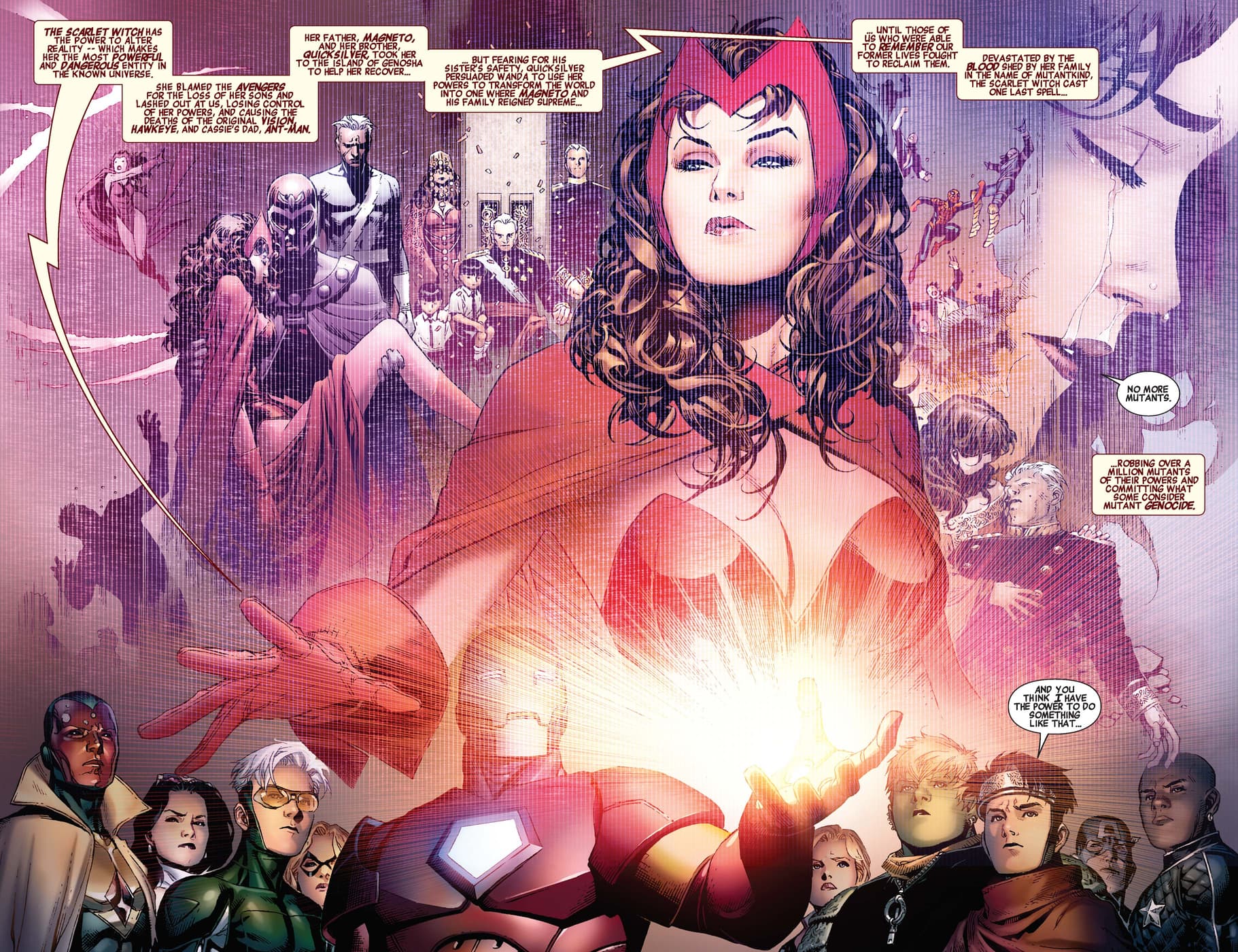 New to comics? Look no further than this excellent entry point series by Kieron Gillen, Jamie McKelvie, and Matt Wilson. The Young Avengers are reunited and revamped in this stylish run that introduced team members Kid Loki, Prodigy, and America Chavez.
When they weren't fighting an interdimensional reality-altering parasite called "Mother," this team was taking on teen spirit.
Kate Bishop fans, this is your run.
While she did co-star with mentor Clint Barton in HAWKEYE (2012) and ALL-NEW HAWKEYE (2015), Kate Bishop went solo and headed to that other coast in this Los Angeles-set detective series. And when Kate showed up, the city got a new guardian angel. Now, all she needs is a customer.
She's beauty and she's grace. She'll punch you in the face. Or possibly into another dimension.
A standout from the Young Avengers' 2013 roster, America Chavez positively crackles in her first solo series which touches on superhuman college, new romance, and America's dimensionally-disparate family.
And, what's a Young Avengers spinoff series without guest-starring the Young Avengers?!
[RELATED: 8 Women Heroes You Ought to Know]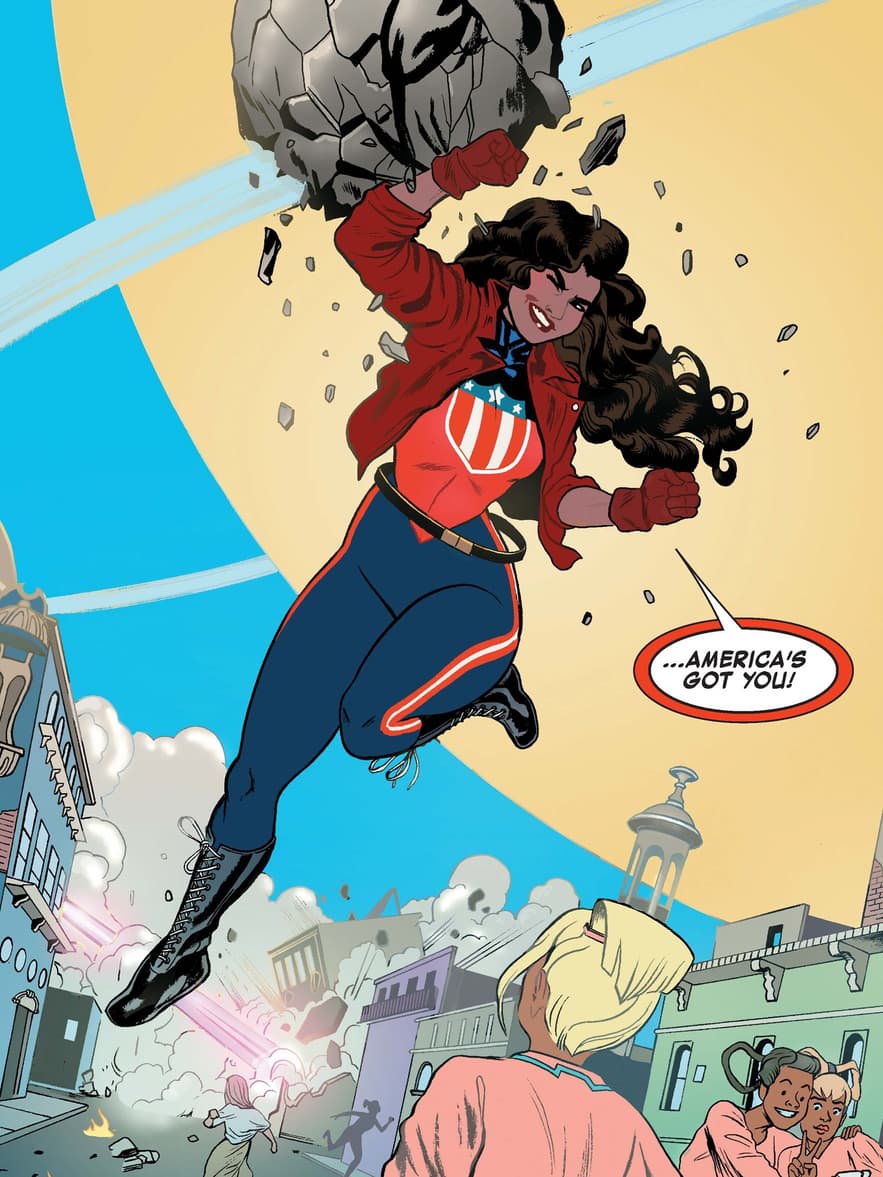 Best friends in battle and in life, Kate Bishop and America Chavez continue their West Coast adventures in this wild run written by Kelly Thompson (DEADPOOL). Best of all, Gwenpool and Kid Omega are added to the mix for an extra dose of sarcasm. Shark-punching/wrangling, a giant-sized Tigra, and the introduction of B.R.O.D.O.K. Need we say more?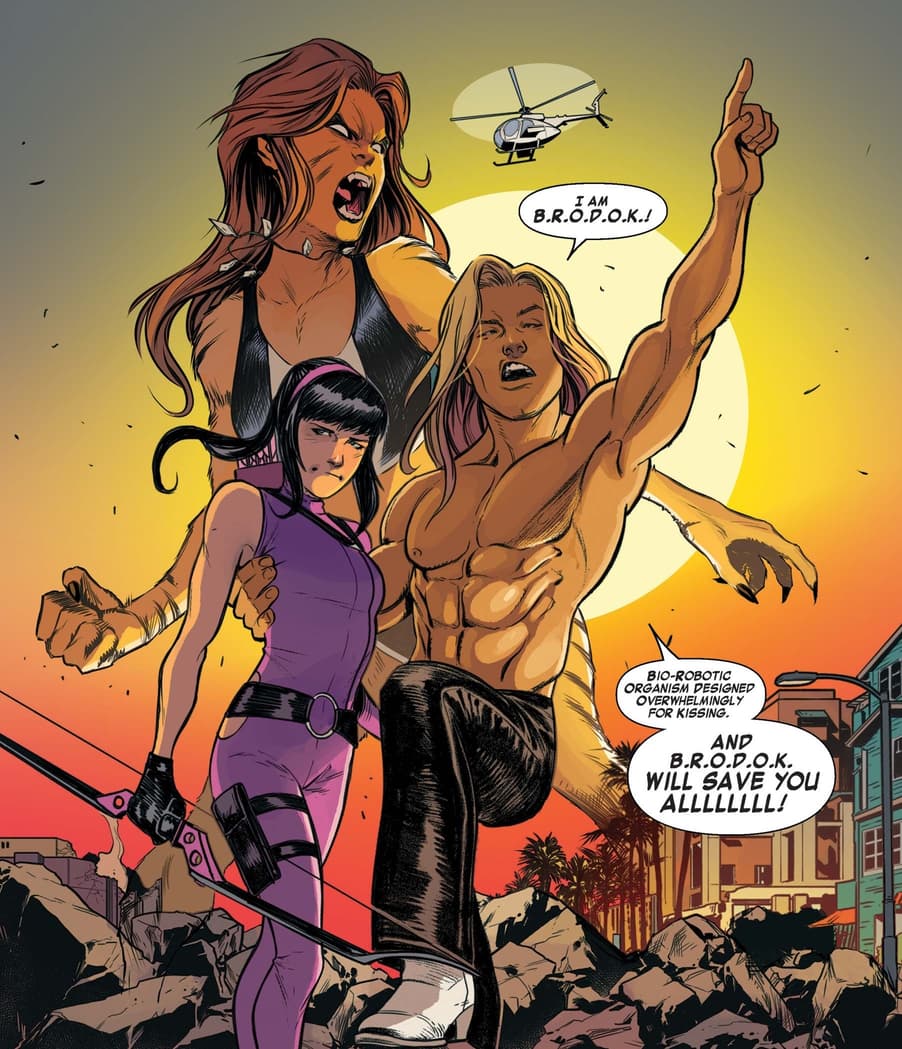 The lives of two Young Avengers, Wiccan and Hulkling, are overhauled overnight in this cosmic epic starring the Avengers, the X-Men, and the Fantastic Four. Teddy Altman takes the throne as a space emperor to a united Kree/Skrull alliance, fulfilling his birthright as the son of Kree warrior Mar-Vell and Skrull princess Anelle. And, it doesn't take long for Teddy's loyalties to be challenged by his War Council and beyond.
[RELATED: Crash Course to 'Empyre']
The Hype Box
Can't-miss news and updates from across the Marvel Universe!