Comics
Published August 27, 2020
The Most Famous Swords in the Marvel Universe
Whet your appetite before preordering 'X of Swords: Creation' #1 today!
On Wednesday, September 23, the HOUSE OF X creative team of Jonathan Hickman and artist Pepe Larraz are reuniting for X OF SWORDS: CREATION #1, the first part of a new crossover event that will run through every X-Men-related title in the Dawn of X.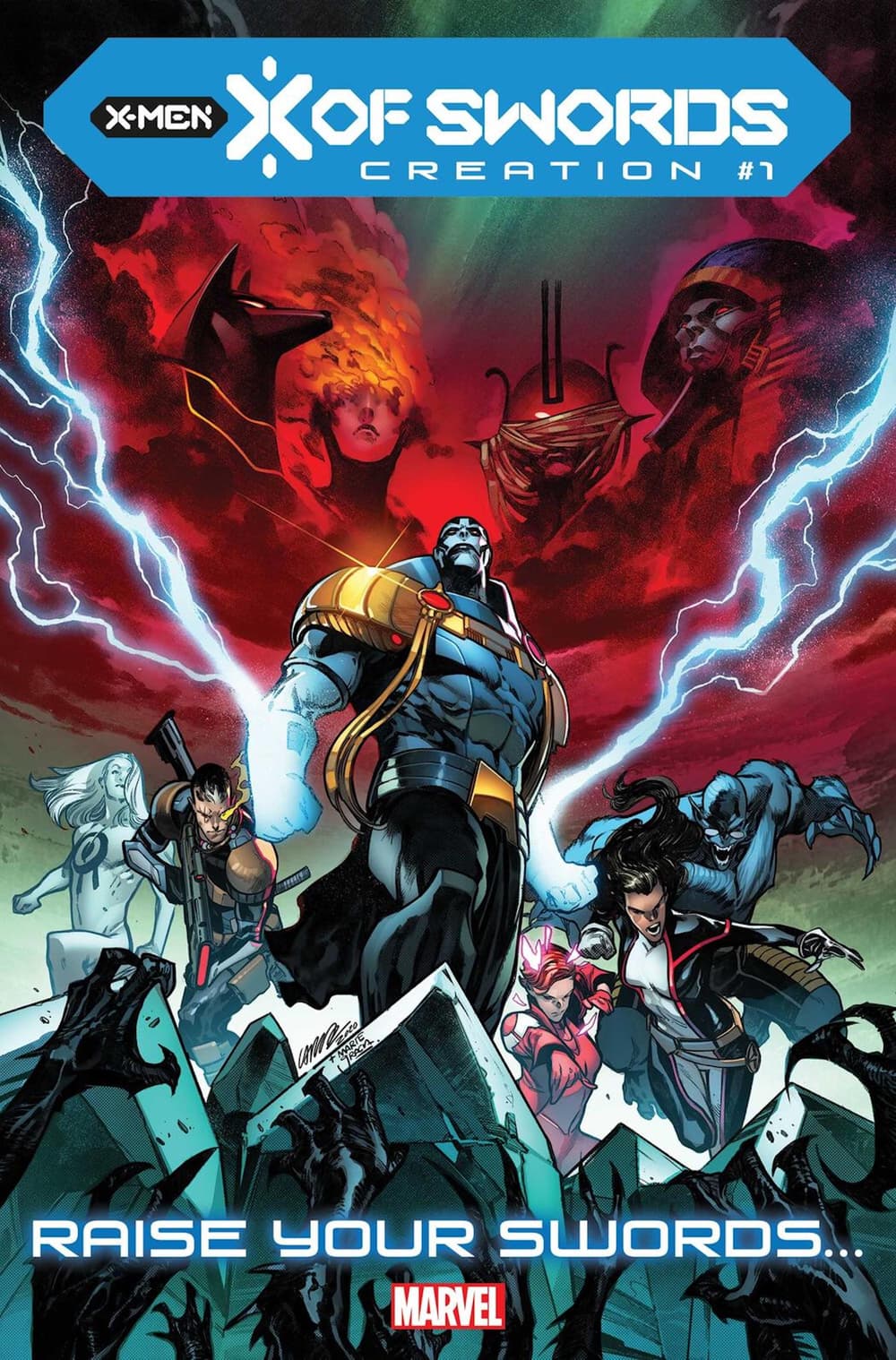 The X in the title is actually a ten, thus X OF SWORDS stands for Ten of Swords, a Minor Arcana tarot card. Under some tarot readings, the Ten of Swords is a portent of destruction and despair... But it may also be a time of strife that can eventually be overcome.
Now, there are definitely going to be swords in X OF SWORDS! We've seen the X-Men and their latest adversaries holding various blades as they go into battle. There's also no shortage of famous swords in the Marvel Universe. And while not all of them will appear in X OF SWORDS, this seems like a good opportunity to revisit many of those mighty blades.
The Soulsword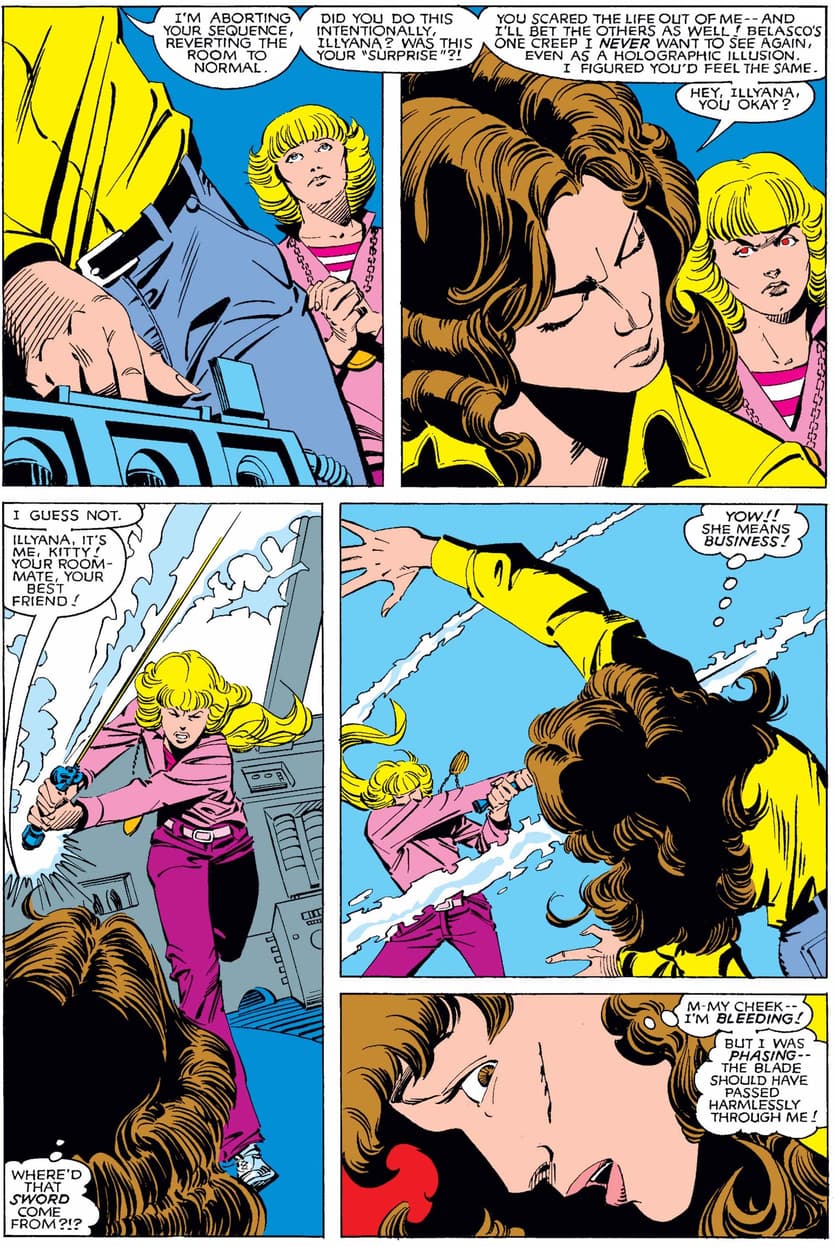 We'd bet that the Soulsword will be in X OF SWORDS, simply because Illyana Rasputina has such a large role within both the X-Men and the New Mutants. While Illyana was trapped for years in Limbo, she trained to become a demonic sorceress. She forged the Soulsword from her own life force and soul, and created a very potent blade that can disrupt magic or kill demons. As Magik, Illyana has become one of the captains of Krakoa, and a fearsome warrior in her own right. 
The Cerebro Sword
This is a recent addition to the list, as it was created in X-FORCE (2019) #2 shortly after the assassination of Charles Xavier. Magneto made the sword out of the Cerebro unit that Xavier was wearing when he died as a reminder of what the mutant nation of Krakoa is up against. When Xavier was revived, the sword was presented to him as a "gift."
While the Cerebro Sword appeared to be only a ceremonial blade, it was recently stolen from Krakoa. This suggests that the Cerebro Sword has value that has yet to be revealed.
Excalibur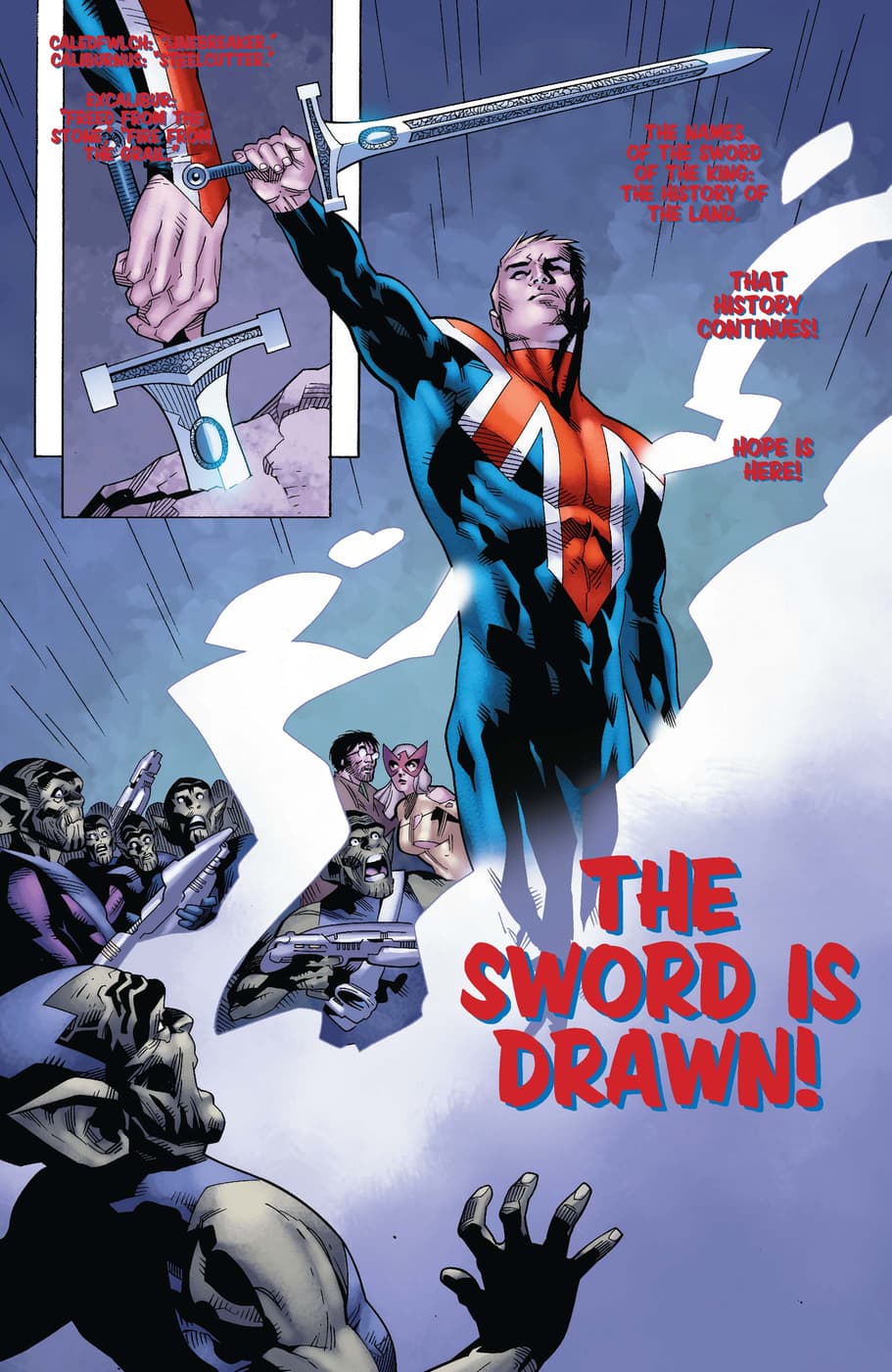 Although Excalibur is better known for inspiring the name of a prominent mutant team, King Arthur's legendary blade does exist in the Marvel Universe. In CAPTAIN BRITAIN AND MI-13 (2008) #4, Dr. Faiza Hussain proved she was worthy of Excalibur when she pulled it from the stone during the Skrulls' SECRET INVASION. Faiza subsequently took Excalibur as her own codename, and she still has the iconic blade in her care.
The Sword of Might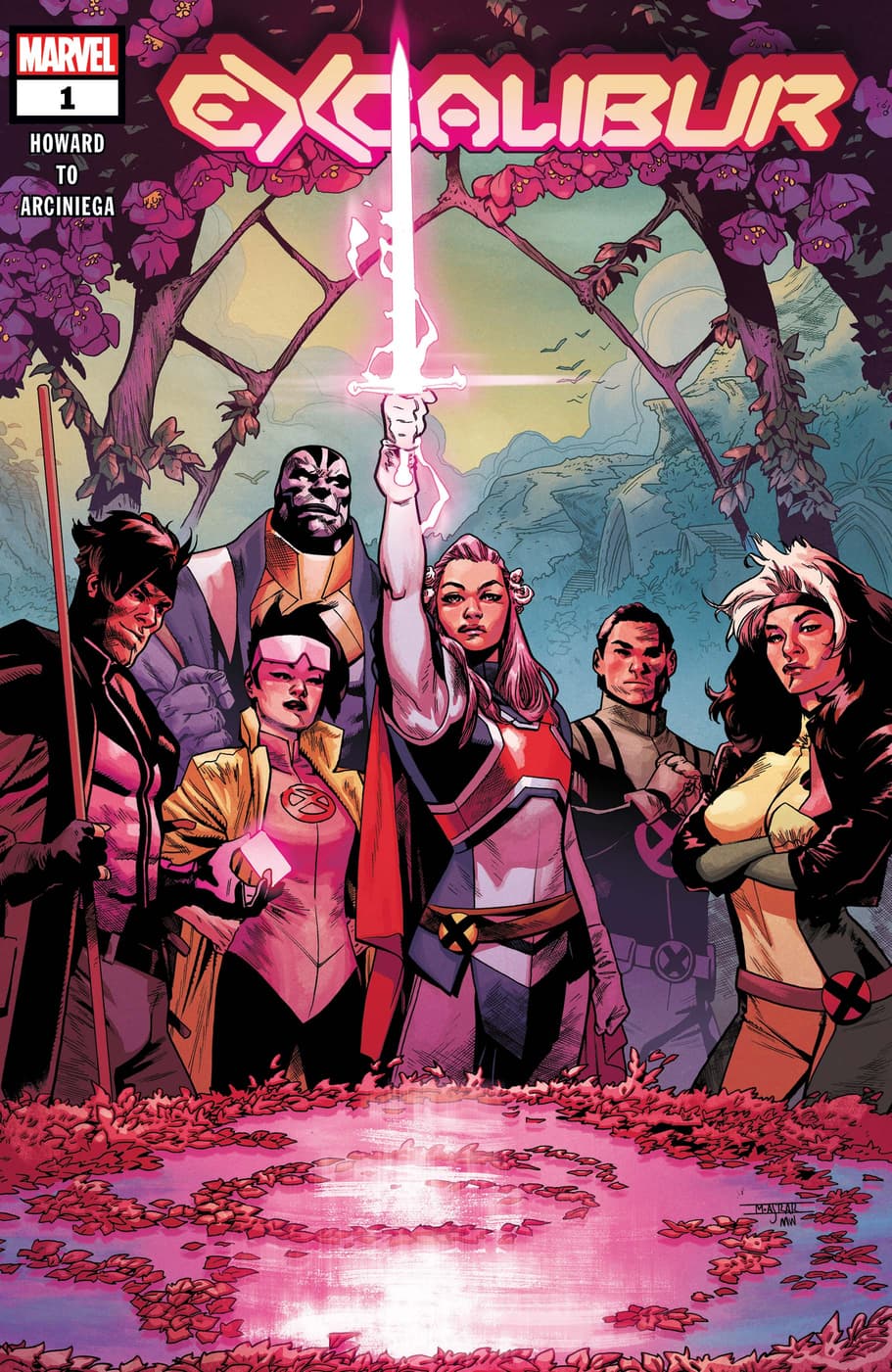 When Brian Braddock became Captain Britain, he was given the choice between the Amulet of Right and the Sword of Might. He originally chose the Amulet. But in EXCALIBUR (2019), Brian was stripped of his rank, and his sister, Betsy Braddock, became the new Captain Britain. In a dream, Brian was given the choice again; this time he picked the sword, which horrified him. Brian asked Betsy to hide the Sword of Might from him. However, the sword still seems to have a connection with Brian that can't be denied.
The Sword of Fu Xi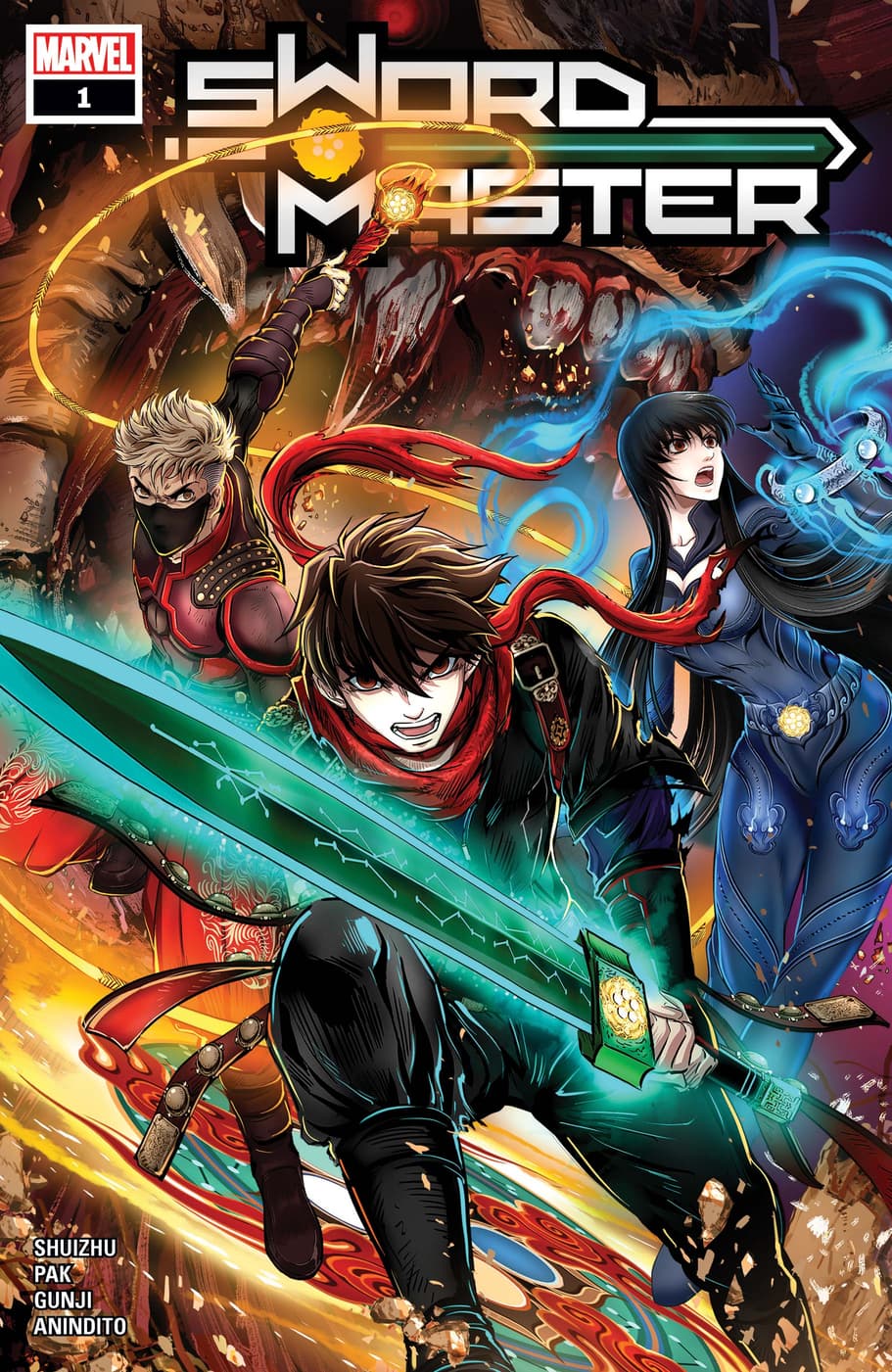 Very little is currently known about the magical blade known as the Sword of Fu Xi. However, its wielder, Lin Lie, has already made an impact in the Marvel Universe as Sword Master. Lie has also become one of the new Agents of Atlas, and his mastery of swords makes him a formidable hero beyond the powers of his sword.
The Twilight Sword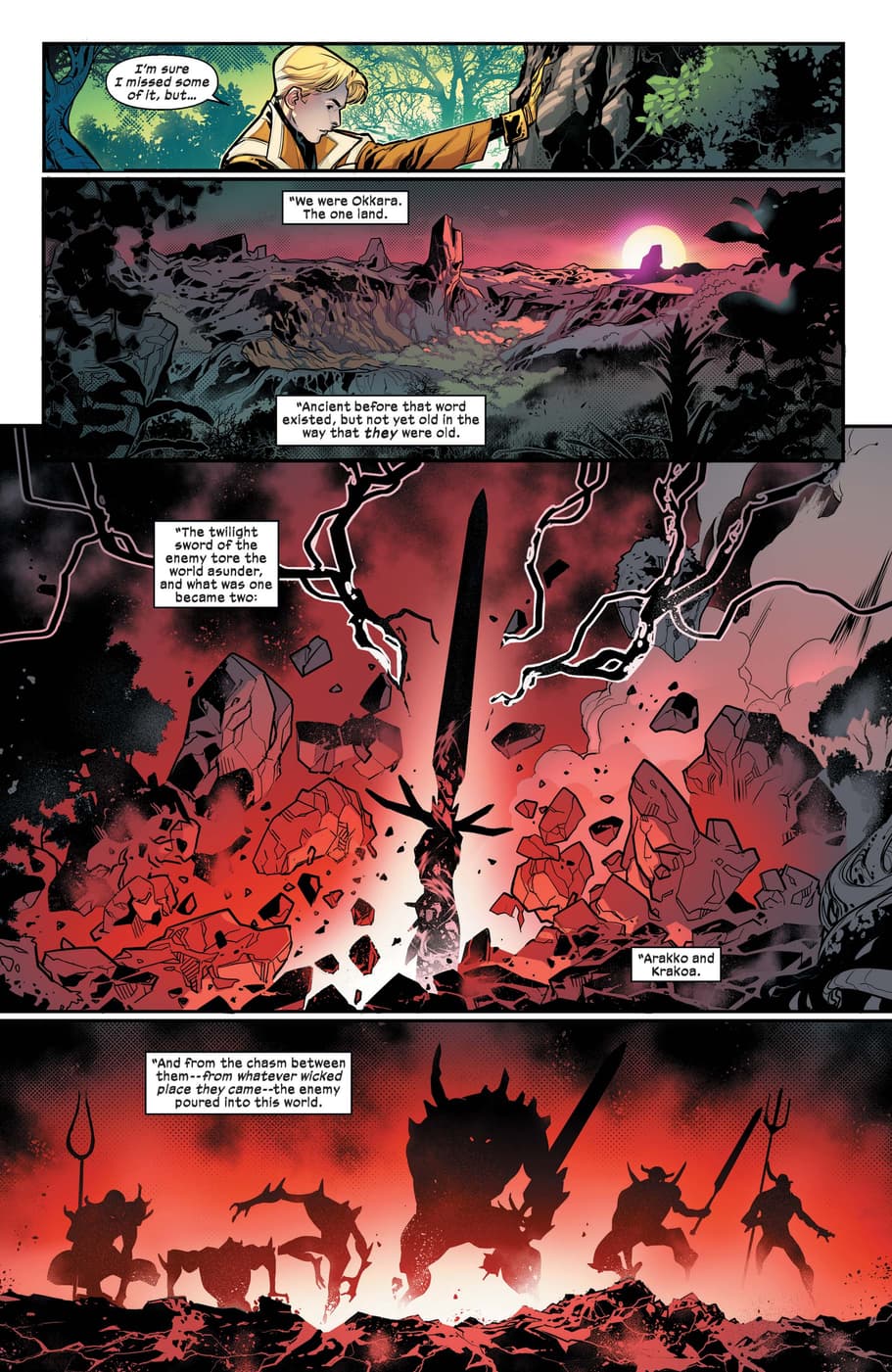 Surtur's cosmic blade of destruction has another name: the Sword of Doom. And the Fire Giant tried to use the Twilight Sword to engulf the universe in flames. But in the distant past, the Twilight Sword had an unexpected link to the X-Men. As revealed in POWERS OF X #4, someone used the Twilight Sword to split Krakoa and Arakko into two separate islands. That event seems to be a pivotal moment for X OF SWORDS, especially since Krakoa and Arakko were reunited in X-MEN (2019) #2.
The Ebony Blade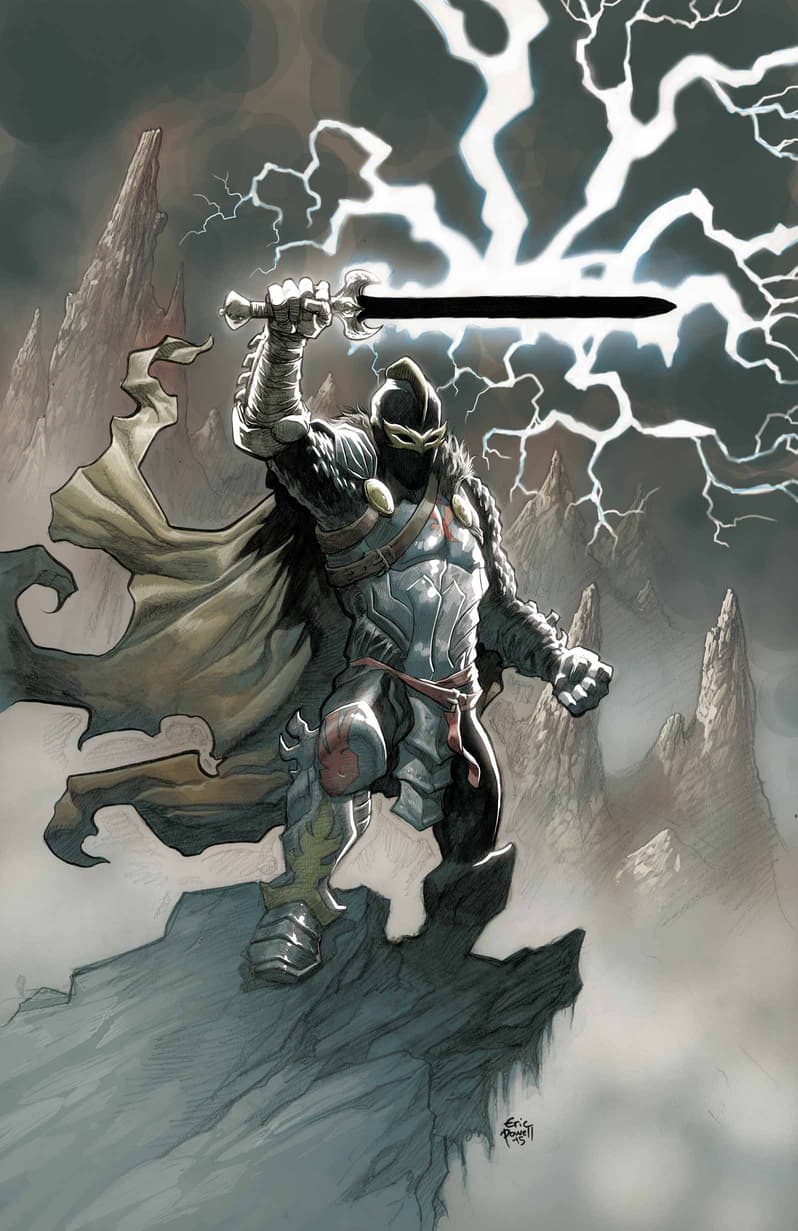 Black Knight's enchanted weapon was supposedly forged by Merlin himself from a rare meteorite. The Ebony Blade is so powerful that the Black Knight has been able to use it to repel magic and cut through almost anything. However, the sword also carries a terrible curse... Whoever uses the Ebony Blade is slowly corrupted with a desire for violence and death.
The Light of Galador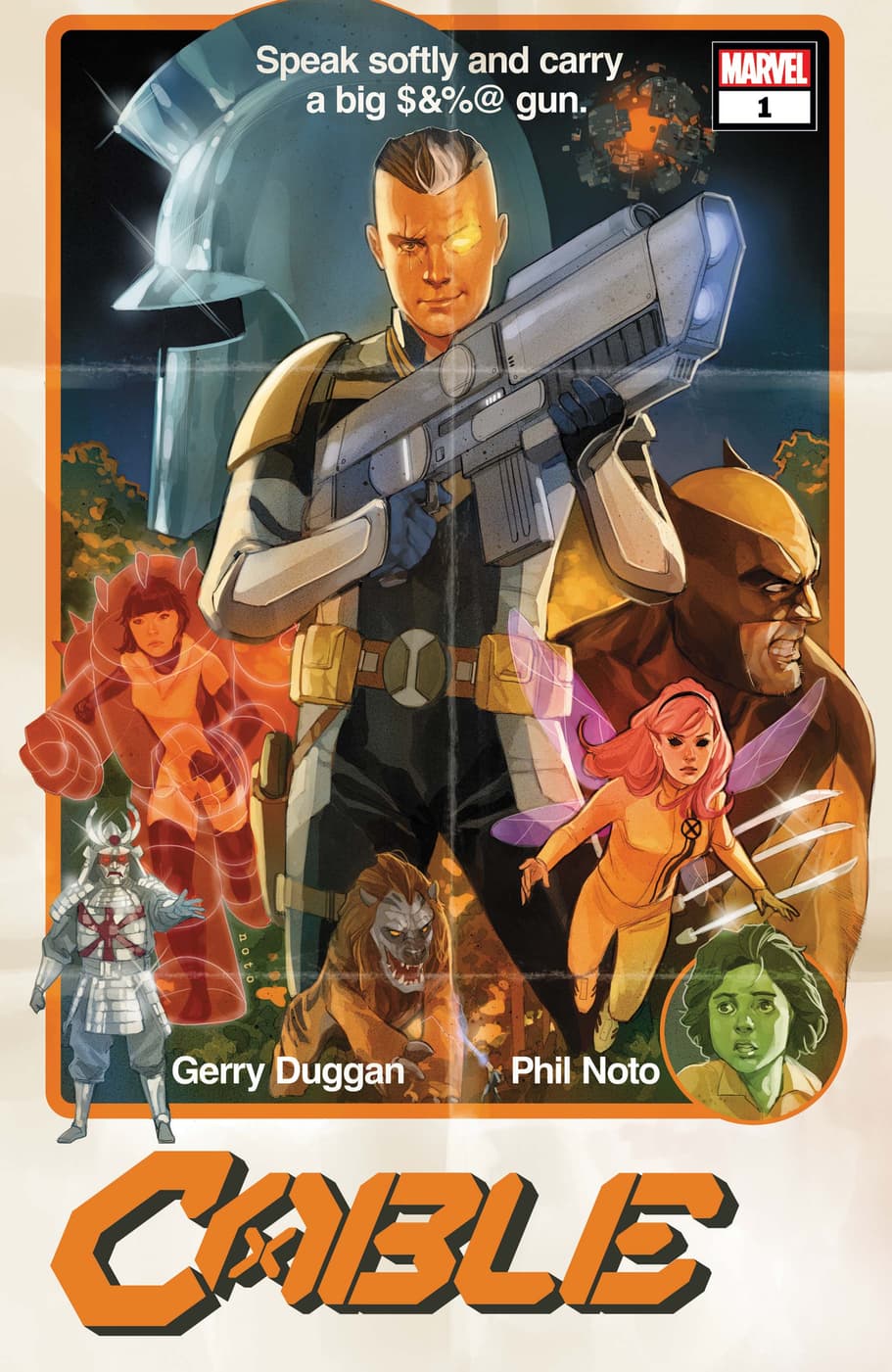 Until recently, the Light of Galador was trapped in the body of a monster on Arakko. But in CABLE (2020) #1, young Nathan Summers retrieved the blade and claimed it for himself. Unfortunately for Cable, that also drew the attention of a few surviving SpaceKnights from Galador. If Cable can hang on to the Light of Galador, it could prove to be very useful in X OF SWORDS.
The Muramasa Blade
This mystically infused sword had the unique ability to kill immortals. Even Wolverine's healing factor couldn't overcome wounds from the Muramasa Blade. For a time, the sword was in Wolverine's possession, but it was eventually stolen and melted down to create lethal mystical bullets. If the Muramasa Blade could ever be recreated though, it would be one of the deadliest weapons in the Marvel Universe.
Pre-order with your local comic shop today, then read the issue on September 23! Be sure to ask about their current business policies to observe social distancing or other services they may offer, including holding or creating pull lists, curbside pick-ups, special deliveries, and other options to accommodate. Find and support your local comic book shop at ComicShopLocator.com or by visiting Marvel.com/LoveComicShops.
For digital comics, all purchases in the Marvel Comics app can be read on iPhone®, iPad® and select Android™ devices! Our smart-paneling feature provides an intuitive reader experience, ideal for all types of mobile device and tablet users! Download the app on iOS and Android now!
The Hype Box
Can't-miss news and updates from across the Marvel Universe!