Comics
Published September 19, 2019
This Villain Is Coming for T'Challa in 'Black Panther and the Agents of Wakanda'
Series writer Jim Zub breaks down issue #1 of the brand-new series—out now!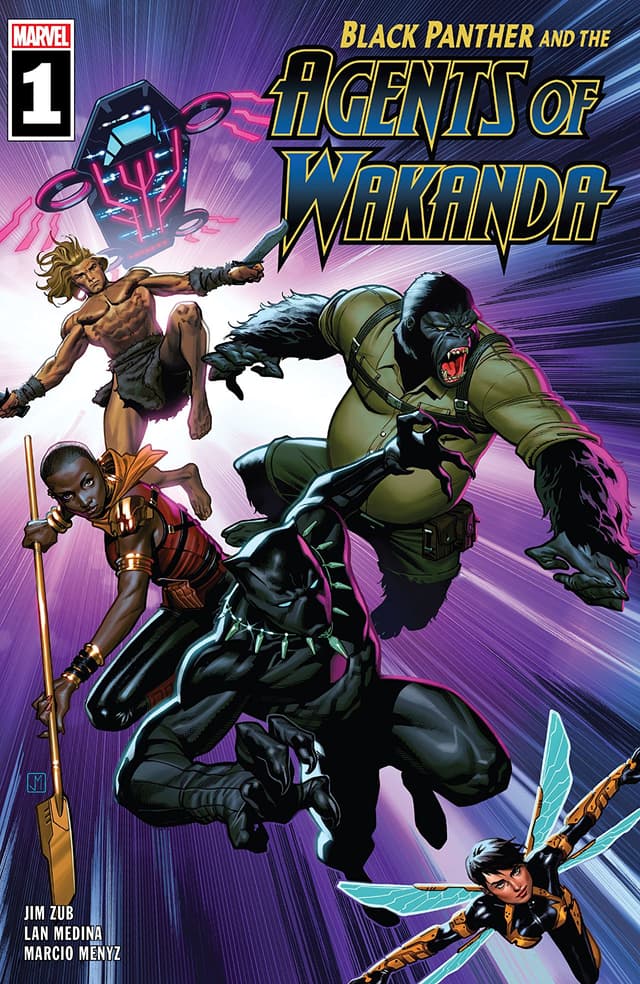 Who could have guessed that the Sentry—now merged with his former alter-ego, the Void—was behind the strange events of the ish!?
The book's team, spun out of Jason Aaron's AVENGERS (2018), consists of Black Panther, Okoye, Wasp, Ka-Zar, Gorilla Man, Man-Wolf, Fat Cobra, American Eagle, and Broo. And they're up against Robert Reynolds, AKA the Sentry (and the Void).
Since the Sentry has gone through quite a lot in recent Marvel history, we decided to take a look at where he's been, and more importantly, where he's going. So, we caught up with AGENTS OF WAKANDA writer Jim Zub, who helms the brand-new series with artwork from Lan Medina, colors from Marcio Menyz, and letters by VC's Joe Sabino.
"When editor Wil Moss and I were brainstorming crazy missions for the AGENTS OF WAKANDA, this idea of a secret evil 'force' lurking in a town in middle America stuck with me," Zub explains. "I knew I wanted the source of that evil to be something off-the-wall, an established piece of Marvel canon that people wouldn't expect. Wil was the one who suggested Sentry while we were bouncing possibilities back and forth and it just worked. Sentry is a crazy powerful threat, but you're not entirely sure how to approach him or how he's going to respond. Is this the Void, is this the good guy? How do you even stop him? It's a fun cliffhanger and a heck of a challenge."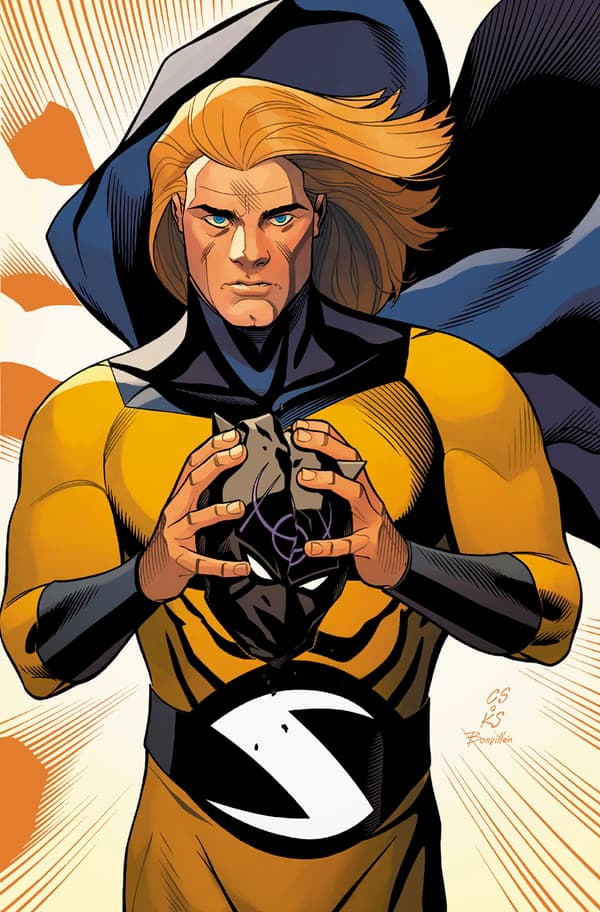 Okay, let's take a step back for a second. Who is the Sentry and where does he stand in Marvel Comics right now?
The answer to the first question is simple: given powers by a secret chemical formula, Robert Reynolds gained superhuman abilities and became the Sentry, one of the most powerful beings the Marvel Universe has ever seen. Sadly, this came with a price known as "the Void," the dark and evil underside of the Sentry's newfound powers; the Void is the Edward Hyde to the hero's Henry Jekyll. To save the world from his depraved alter-ego, Reynolds forced the world to forget about the Sentry, which, in turn, made the Void disappear. Robert was eventually able to lead a normal life via the creation of the Confluctor, a device (created along with Iron Man and Doctor Strange) that allowed the Sentry and Void to roam freely in a dreamscape dimension.
To answer the second question, however, we need to look at Donny Cates' run on DOCTOR STRANGE from 2017 as well as Jeff Lemire's limited SENTRY series from last year.
Let's talk about the time Loki tricked Stephen Strange into thinking that he was no longer the Sorcerer Supreme. Strange went back to being a doctor (a veterinarian, to be exact), but was so desperate to regain his title that he stole magic from Asgard with the help of Sentry, who warned the doc that for every good deed he performs, the Void would push back with even more evil.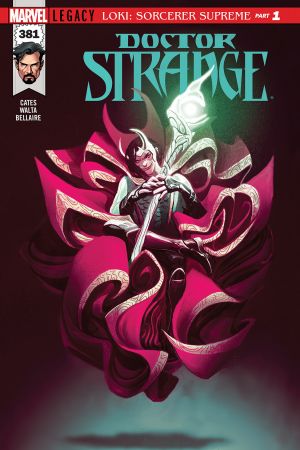 Doctor Strange (2015) #381
published

added to marvel unlimited

editor

inker

penciler

painter (cover)

penciler (cover)

writer

letterer

colorist
What is Marvel Unlimited?
The Void ended up being unleashed, but Sentry was able to fight it off with some magical help from Strange. Unfortunately, Reynolds wasn't too happy following the battle, as he felt lied to by Stephen, who'd promised Robert that the dark energy was contained. Sentry flew off, telling Strange never to contact him again.
"Sentry is an absolute wild card," continues Zub. "His power and his stability are in flux and can remake reality, but he's not intentionally trying to hurt anyone, they're just a byproduct of his warped existence as Bob tries to find a balance between the forces inside him."
Then, in Lemire's limited series, we found Sentry merged with the Void, as the allure of power was just too enticing. In his combined state, the Sentry-Void killed Billy Turner and became just as evil as he was good. Talk about cognitive dissonance, eh? The Avengers tried to reign in the new being, but he left for the cosmos as Captain America pondered philosophically on whether or not the Sentry-Void is truly good or evil.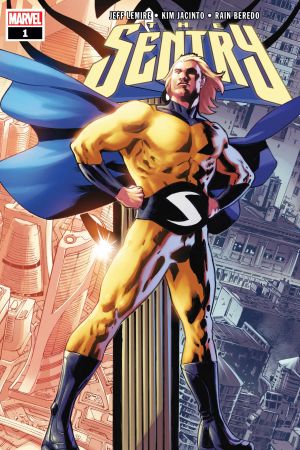 Sentry (2018) #1
published

added to marvel unlimited

inker (cover)

penciler (cover)

editor

writer

inker

penciler

letterer

colorist (cover)

colorist
What is Marvel Unlimited?
But by the time Bob Reynolds shows up in AGENTS OF WAKANDA, he's definitely a very bad dude.
"That ambient evil energy Sentry is giving off definitely plays havoc with our heroes, inside and out," explains Zub, teasing issue #2. "Every AGENTS OF WAKANDA mission is two issues long, so the payoff for this Sentry reveal happens right away. We're not here to waste your time. Big awesome things are happening in the series every month. In issue #2, we tee up Sentry for an appearance elsewhere in the Marvel Universe, but my lips are sealed on where that will be. Keep reading…"
Get a look inside issue #2 below, then head to your local comic shop to read BLACK PANTHER AND THE AGENTS OF WAKANDA #1 today!
The Hype Box
Can't-miss news and updates from across the Marvel Universe!