Comics
Published July 17, 2019
Writer Alyssa Wong on Welcoming Aero and Wave to the Marvel Universe
Get some info on the new 'Aero' series and the backup stories by Alyssa Wong and Greg Pak!
On August 7, one of the mighty Marvel Universe's newest characters continues her solo adventures in AERO #2!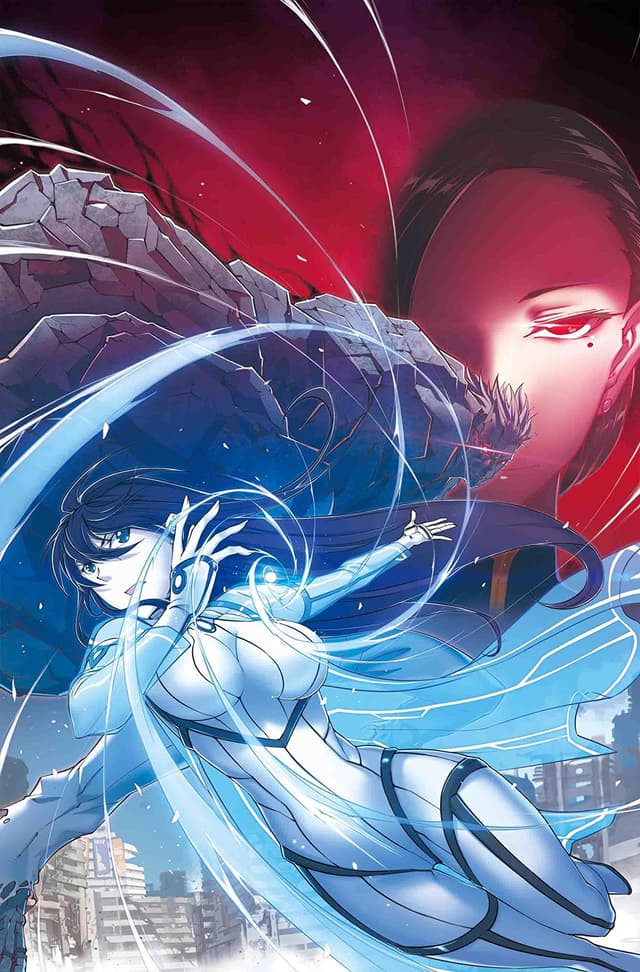 When she's not fighting mysterious giant golems with her wind powers, Aero is the Shanghai-based architect Lei Ling, who sometimes just wants to have dinner with her boyfriend in peace. Written by Zhou Liefen with art by Keng and adapted by Greg Pak, Ling discovers that her civilian life might be as perilous as her Super Hero life!
Meanwhile, in a story co-written by Pak with first-time Marvel writer Alyssa Wong alongside artist Pop Mhan, Agents of Atlas teammates Aero and Wave test the limits of their powers while beginning to unravel the mystery of Wave's origin and the strange ties that she shares with Aero...
So, as we continue to get to know two of the most buzzed-about heroes in recent Marvel memory, Aero and Wave, let's also take some time to meet their writer, Alyssa Wong!
Winner of Nebula, World Fantasy, and Locus awards, her previous work includes "Hungry Daughters of Starving Mothers," as well as other short fiction and comic book stories. She currently writes for Blizzard Entertainment on Overwatch, and is now making her debut at the House of Ideas. So...let's positively pester her with some quick questions about Aero and Wave!
Alyssa, how did you come to work on AERO? And what's it like working on a Marvel book for the first time?

Greg Pak, whose work I've admired for some time, called me and asked me if I wanted to co-write the Wave and Aero stories with him! He'd read some of my work and thought I would be a good fit for the project. My mom is Filipina and my dad is Chinese, and a lot of my sci-fi and fantasy stories tend to be about women with strange, supernatural abilities. I was honored that he thought of me, so obviously I said yes!
It's been awesome co-writing with Greg. I've done some comics work before, including an Adventure Time short for BOOM! Studios, but Marvel's a new adventure for me. It's just so fun! I've learned so much from Greg, and I'm looking forward to learning even more in the future!

Describe the process of crafting a story alongside the great Mr. Greg.

It's super collaborative; we usually talk on the phone about what we're excited for and what direction we think the story should take, and then one of us writes down what we talked about. We send the document back and forth, adding new parts and questions about what's already there. When we're satisfied with the issue breakdown, we do a page-by-page breakdown. A couple of rounds of discussion later, we're ready to divvy up the pages and write them. And then, once all of the pages are done, we go over the book as a whole, give notes, polish it...and when it feels right, it's done. It's a nice, clean structure that works for us!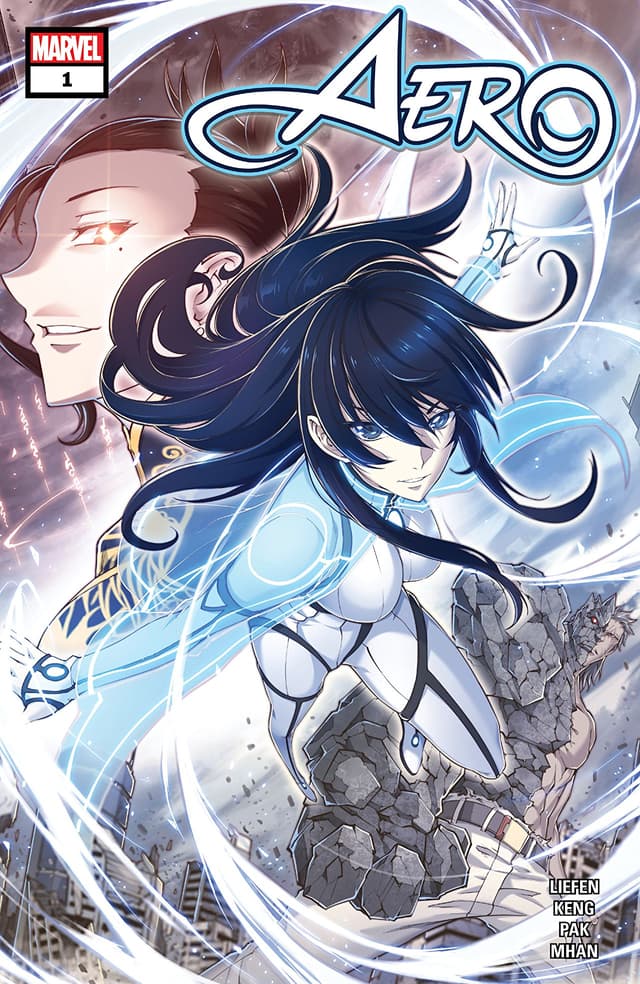 What do you find most exciting about Aero and Wave as Super Heroes?
Something I love about Aero and Wave is how complementary their powers are. They're both very powerful individually, but when they work together, they can bring down storms and change the landscape of the battlefield.
I'm also so excited for Wave and the fact that we have a Filipina Super Hero who's taking center stage. I never got to see Filipino characters when I was growing up, so it's so, so cool to write Wave now! She's strong because of her water manipulation powers, but she also draws strength from her community and her lolo. And that feels emotionally true, to me, for a Filipino Super Hero.
It's always so great to see the quieter Asian and Asian-American cultural moments that Greg weaves into his stories. Did you get the chance to embed some of those things into your work?

This is something that Greg does so well! One of my favorite scenes in WAR OF THE REALMS: NEW AGENTS OF ATLAS is this part where our heroes are about to confront Sindr, but they only have two hours to come up with a plan and can't stop fighting among themselves. To diffuse the situation, Shang-Chi suggests a meal, and when they discover massive stores of spam, the Hawaiian, Fililpino, and Korean characters' faces light up. The next time we see them, the team is eating a massive feast of spam-based dishes from everyone's cultures: spam musubi, spam silog, and spam-fried rice. This is what brought them together: sharing food. And that rang so true for me! It was a lovely, real, intimate moment that really made me love the characters.
Those kinds of moments are important for any story. I didn't get to write a delightful spam-fest, but there is a scene based on my own Filipina aunties that I hope people will enjoy!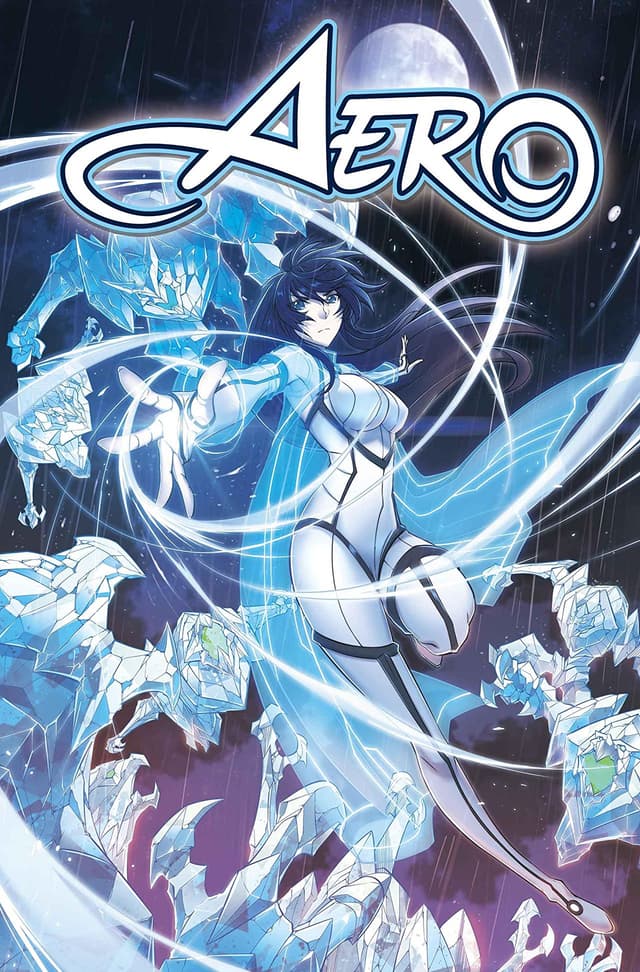 Many of these cultural moments really hit home if your upbringing was growing up Asian in Asia or Asian-American in America. Were you able to infuse part of your life into this series?
I think that anything you write will be influenced by your upbringing and experiences. Like, the way I think about community, family, and the ways that people interact are all influenced by growing up Asian-American. It's mostly subconscious. The way that Wave interacts with her family and the folks back home are rooted in my own experiences, although they aren't the same. And the way that she interacts with another character (who I can't wait for you to meet!) is born out of a similar, specific yearning.
Wave is Filipina, and I'm Filipina-American, and there's a distinct difference there that I think should be acknowledged. But there's also a ton of variation even within shared cultural experiences, so what rings true to one person might not track with another person. I wanted to get some Filipina expertise, so I relied on my mom and my friend and fellow writer, Isabel Yap, to be my touchstones for this project. 

A lot of AAPI identify with being pulled in two directions and two identities—and that's easily conveyed by Aero's hero identity versus Lei Ling's personal identity; we know that she can't really compartmentalize her two halves cleanly. Have you ever felt like you possessed two identities in this way?
I'm mixed race, and when I was a kid, I used to count my identity in fractions (this much Chinese, this much Filipina, this much Spanish, etc.). It helped that I had a number of mixed race cousins and an accepting extended family, so I never felt too torn up about it. But other people had a hard time trying to place me, and as I got older, I was hit with imposter syndrome: if I can only speak English, always forget about Lunar New Year, and am a fifth generation American, am I really Chinese? If I've never been to Manila, don't like ube, and I don't look Filipina, am I really?
For me, a satisfying Super Hero arc includes the realization that you're both your civilian identity AND your Super Hero identity. Sometimes your faith is shaken, but ultimately, there's a unification and acceptance of self. I'm not a Super Hero, but that's held true for me, too. I'm mixed race, and fifth-generation Chinese-American, and second-generation Filipina-American. It's normal to be a lot of things! They don't always fit easily or comfortably into the same bag. But maybe that just means you need a bigger bag. 
Follow the continuing adventures of Aero and Wave in AERO #2 on August 7 at your local comic shop!
The Hype Box
Can't-miss news and updates from across the Marvel Universe!