Comics
Published November 9, 2018
Vote in the Battle Royale as D-Man Faces Gwenpool
Make your pick in today's round of the tournament!
16 characters. 16 Marvel Comics editors. 1 winner.
It's the Marvel Battle Royale 2018!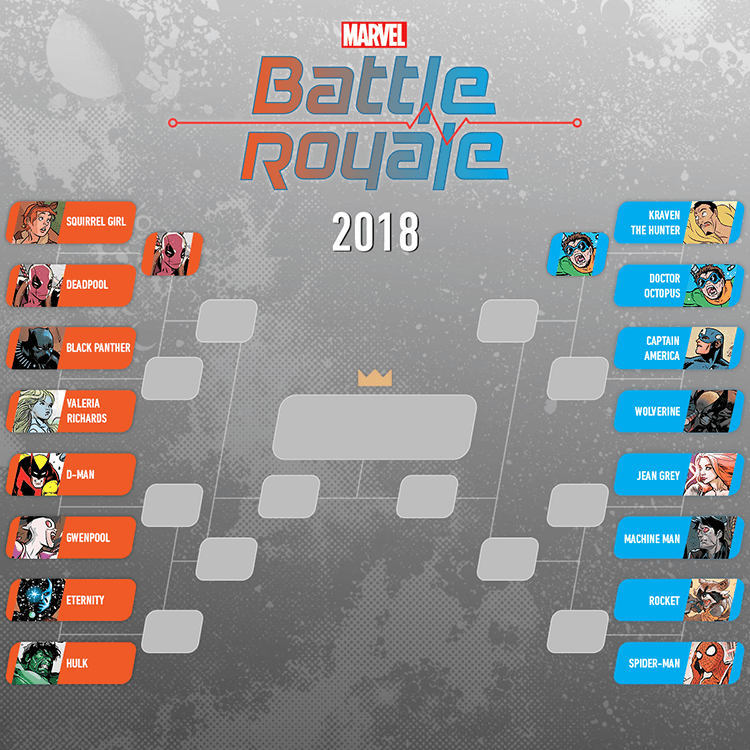 We asked each member of the Marvel Comics editorial staff to select their own champions to enter the Battle Royale. And in reverse order of seniority at the House of Ideas, they chose! Assistant Editor Lauren Amaro started working at Marvel HQ six months ago, so she chose first, and Senior Vice President/Executive Editor Tom Brevoort has been a member of the editorial staff for decades, so he chose last!
Yesterday, Jean Grey fought Machine Man and the result was, well, emphatic...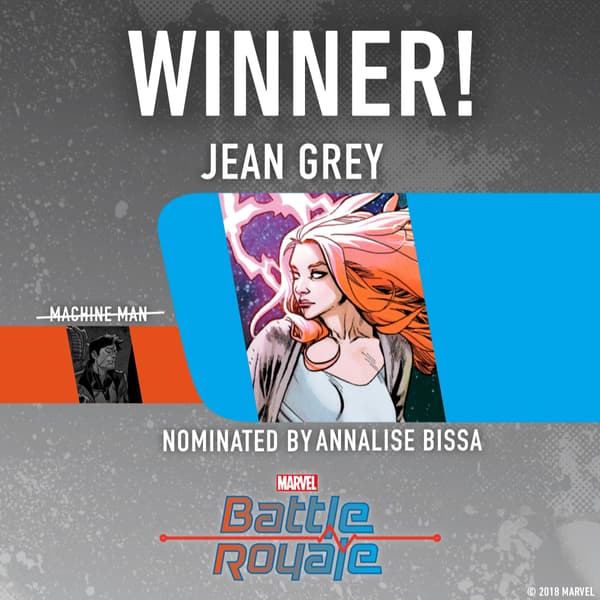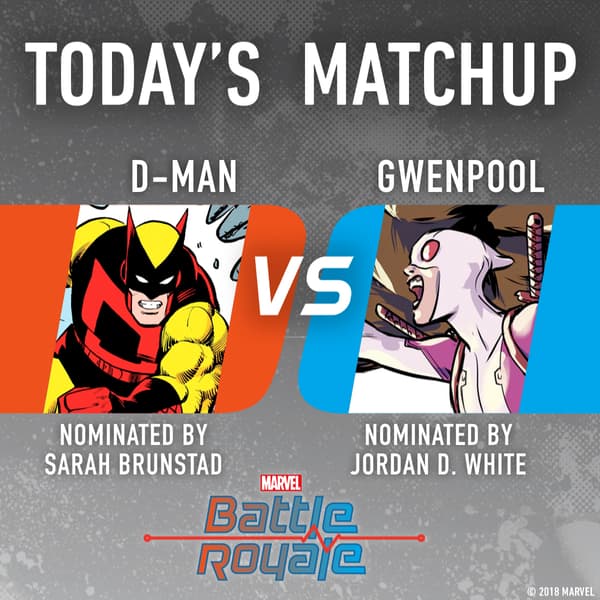 Not only did the editors nominate their own gladiators, they've also laid out exactly why you should be on their side! Here's what Sarah has to say about her champ...
"Durable. Dependable. Downright decent. That's D-Man, a formerly homeless veteran, a sidekick to Captain America, and a new dog owner. When it comes down to a fight—for honor, valor, or the last slice of pizza—Dennis Dunphy is simply destined for victory."
And here's Jordan's throwdown on behalf of...
"Gwenpool will demolish D-Man, obviously. If you're not familiar with Gwenpool—or you've only seen her and assumed she is Gwen Stacy dressed as Deadpool which she is NOT—let me give you a quick rundown.  Gwenpool is Gwen Poole, a comics fan from our world who has read about a zillion Marvel Comics and knows the ins and outs of how comic stories work.
"Now that she wound up INSIDE those comics, she realizes that she's in a fictional world, and uses that knowledge to her advantage. She knows secret identities, weaknesses, character histories…but also story tropes, the hero's journey, and clichés.  Not to mention, she can jump out of panels, read ahead, enter into flashbacks, etc.  She knows she's a leading character and D-Man is just an occasional supporting role, which means she will DEFINITELY defeat him. He's never even had his own title!
"Believe it, baby—Gwen's taking this guy down."
An opening salvo for the ages... Decide who gave the best pitch and cast your vote below right now!
The Marvel Battle Royale 2018 will take place every day throughout the month of November! Stay tuned to Marvel.com and @Marvel for the next match as Eternity takes on the Hulk!
The Hype Box
Can't-miss news and updates from across the Marvel Universe!