Comics
Published February 20, 2020
What Does Deadpool Look For in a Relationship?
Writer Kelly Thompson teases the romance to come in 'Deadpool' #7!
This May, the Regeneratin' Degenerate stars in his very own love story starting with DEADPOOL #7!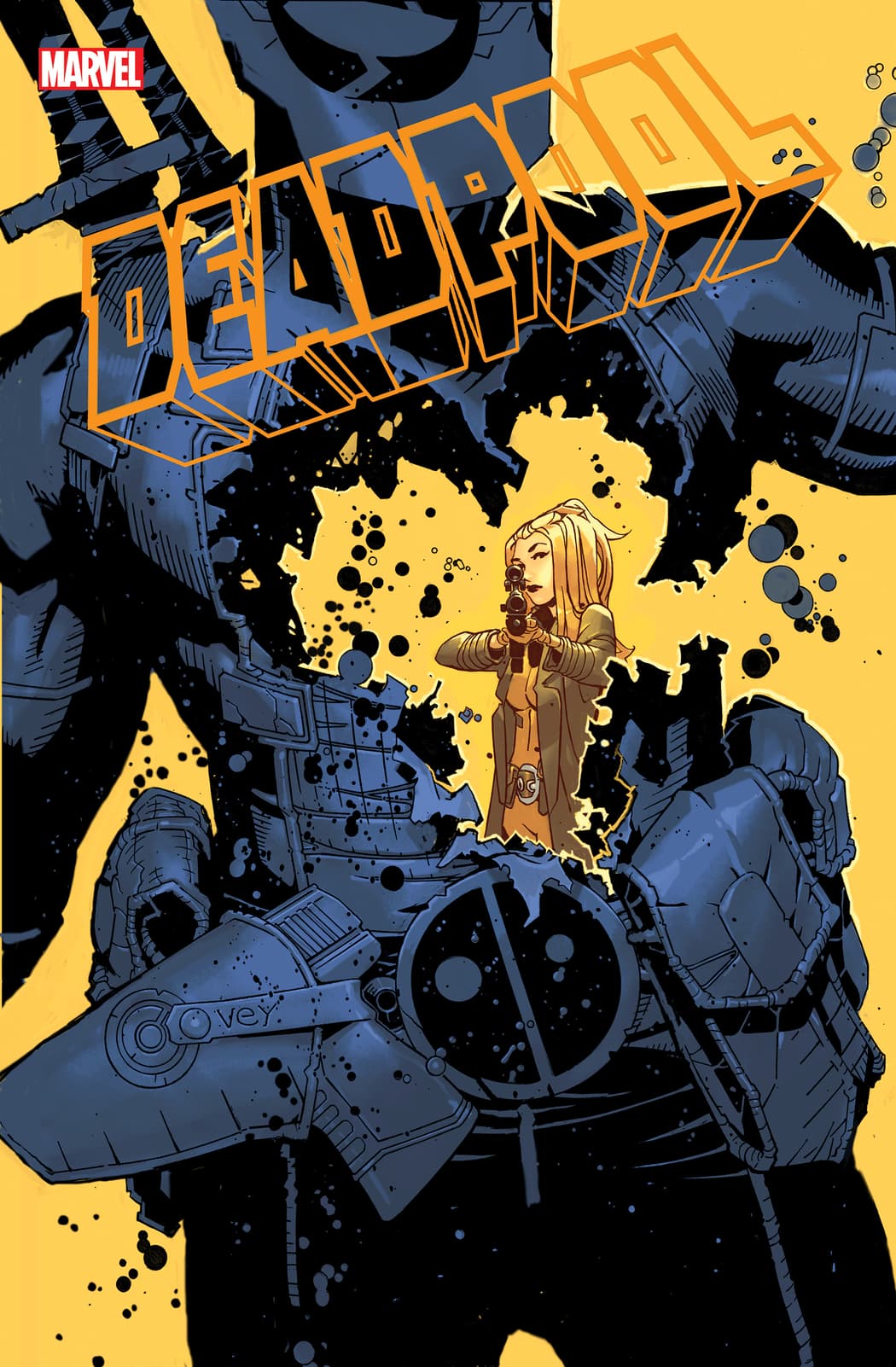 Written by Kelly Thompson with art by all-star Gerardo Sandoval (who's making a spectacular series debut), issue #7 kicks off the book's second story arc alongside Elsa Bloodstone. Who's dying. And the only one who can save her is Deadpool.
What's wrong with the mystical, magical Bloodstone gem? And what can Deadpool possibly do about it?
The answers will shock you! The implications will astound you! The jokes will…well, we won't make any promises about the jokes.
We quizzed Kelly about the cuteness and comedy coming in the comic!
How would you describe the current dynamic between Elsa Bloodstone and Deadpool?
They've got a very love/hate thing going right now, and there's a lot of mystery surrounding why Elsa keeps showing up and "bothering" Wade. She's obviously got a natural interest in monsters given her history and job title, but the way that she's inserting herself is confusing to Wade, which is exactly what she intends. Elsa is not a character that spends a lot of time explaining herself...to anyone. 
What do you think Elsa and Deadpool have in common personality-wise?
I think they are very deadly people who lead extraordinarily violent, dangerous lives. And it's hard to get close to people when you have to worry about them getting hurt. If Wade and Elsa wanted partners that are likely to weather any storm and still come out alive...well, they may be a perfect match!
They also both have a sort of slightly flexible morality as well, which keeps either of them from fitting in easily to traditional "Super Hero" roles. They're misfits. 
What do you think Wade looks for in a relationship? 
I think Wade is one of the most lonely characters in the entire Marvel Universe. And because of that flexible morality I mentioned, he has trouble fitting in with the good guys, but he's also got way too much goodness and heart in him to just be a bad guy. It leaves him personally in a weird limbo and I think he's just always looking for someone that can accept him for who he is. Someone he can trust.
He has also dated some very attractive people, so I'm not going to say he has a type...but yeah, he does...and that type is HOTT. 
Pre-order DEADPOOL #7 at your local comic shop now! And pick up DEADPOOL #3 while you're at it!
The Hype Box
Can't-miss news and updates from across the Marvel Universe!