Comics
Published May 11, 2022
America Chavez: Explained
The complete comics history of the Multiverse-hopping hero and Young Avenger!
Who's wisecracking, blasting, punching through dimensions, and always ready for a fight? None other than defender of the Muliverse America Chavez! First appearing in VENGEANCE (2011) #1, America wasted no time in showing readers what she was made of. Her approach is to take charge and take no prisoners. She is also one of the first queer Latina heroines in the Marvel Universe and has been an important staple, whether as a solo hero, on a team of Ultimates, or as a member of the Young Avengers.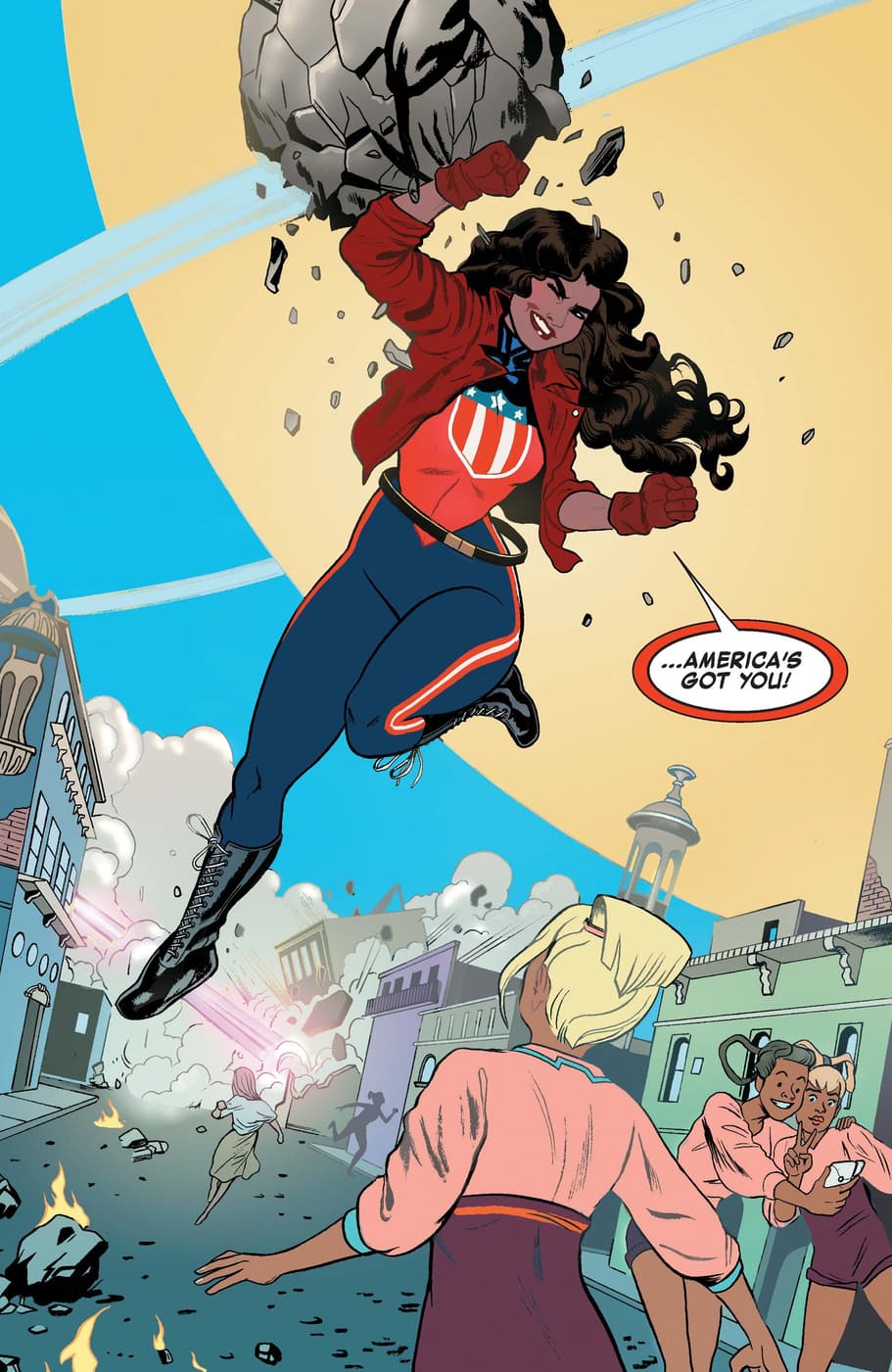 America has been saving lives and fighting crime for over ten years, but her recent limited series, AMERICA CHAVEZ: MADE IN THE USA (2021), flips the status quo. Her origin—where she's from, her powers, and her family—may not be what she thought, which is why it's a great time to refresh and get all caught up. Think you know America? Let's jump into her never-dull life with these comic highlights that can all be read on Marvel Unlimited!
HOME SWEET HOME?
It's in YOUNG AVENGERS (2013) #14 that we (finally) get America's backstory. She was raised in a dimension, the Utopian Parallel, empowered by a sentient force called the Demiurge. When she was around six years old, the Utopian Parallel was attacked, and her moms sacrificed themselves to save their daughter. America left her paradisiacal home, traveling across dimensions until she ends up on Earth-616 in the New York City neighborhood of Washington Heights. A new family, the Santanas, take her in, and to honor her mothers' legacies, she becomes a hero. The rest is history…or so we think.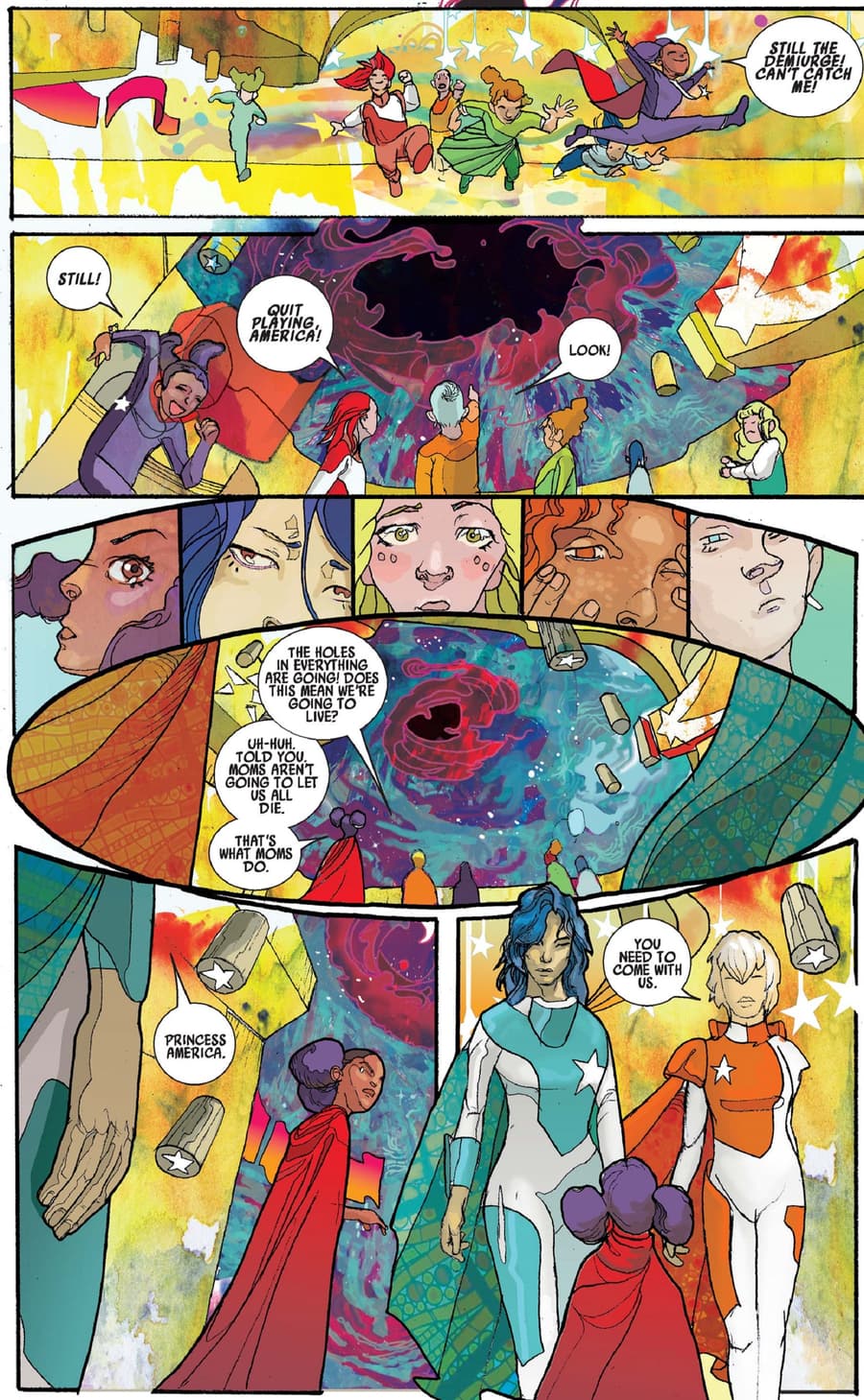 AMERICA CHAVEZ: MADE IN THE USA (2021) reveals a few (putting it lightly) missing details from America's history. Catalina, her previously unknown younger sister, forces her to remember who she really is. Their mothers—and by extent, them—are not aliens but, as Catalina says, "doctors from the Bronx." The Utopian Parallel? Actually a private island owned by a very rich benefactor named Mr. Gales. The real reason why America and Catalina are on the island is because their mothers, Dr. Amalia and Dr. Elena, wanted to cure America of a genetic disease called Edges Syndrome. While in remission, America begins to manifest her dimensional powers. Once Mr. Gales is aware of this, he wants to exploit them for his evil schemes. This is where the stories realign as their moms do sacrifice themselves in order for their daughters to flee, but only America escapes and starts her life anew.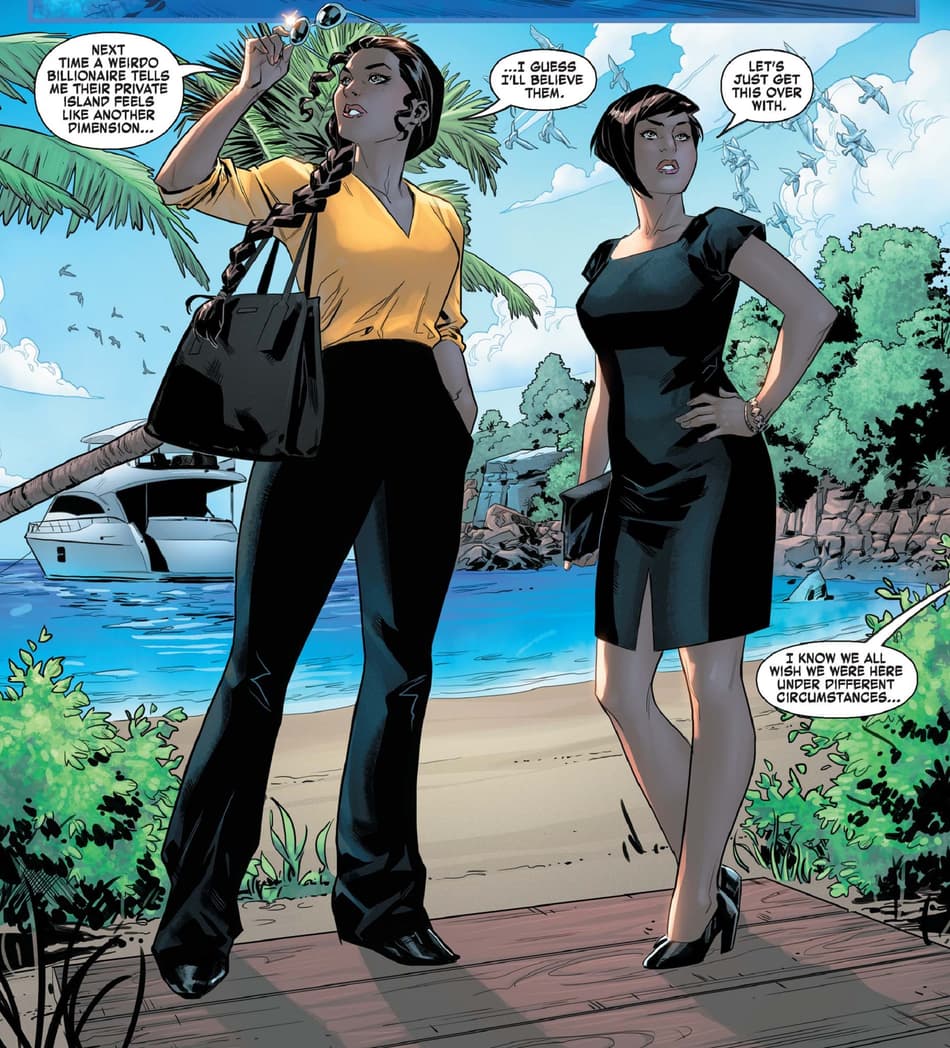 TEAM PLAYER…AND LEADER
One thing that can be said about America is that she is not afraid to collaborate. When we first meet her, she is a member of the Teen Brigade (its third iteration) in VENGEANCE (2011). America would later join up with the Young Avengers, She-Hulk's A-Force, and the cosmic protectors of the Omniverse known as the Ultimates. Her most recent stint on a team is on the titular WEST COAST AVENGERS (2018) with fellow Young Avenger (and best friend) Kate Bishop, AKA Hawkeye.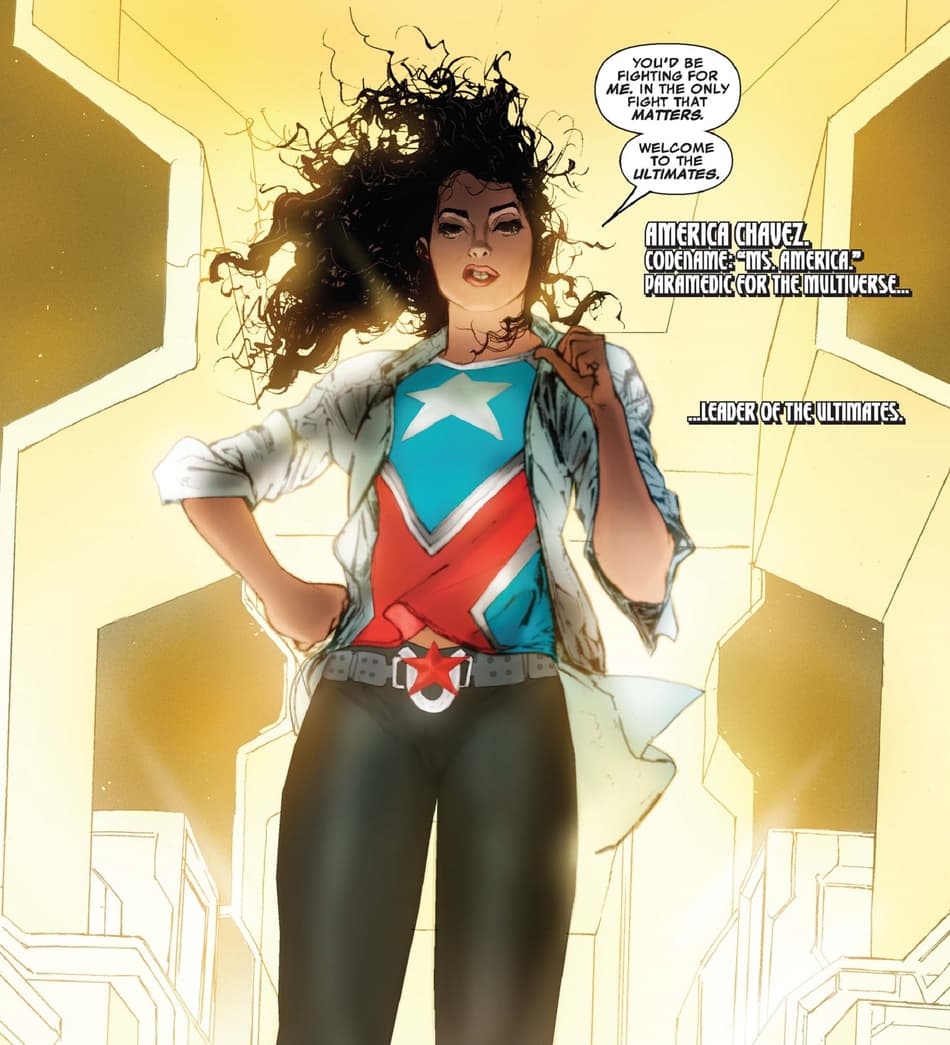 STAR POWER
America has classic powers such as superhuman speed and strength, flight, and invulnerability, but there's one ability that sets her apart from the rest: her star portals. These portals, which are self-generating, allow America to travel between cities and even dimensions. To a greater extent, she can also time travel with the star portals, but this takes way more concentration. She's the last person you want to get into a fight with. You'll literally be seeing stars!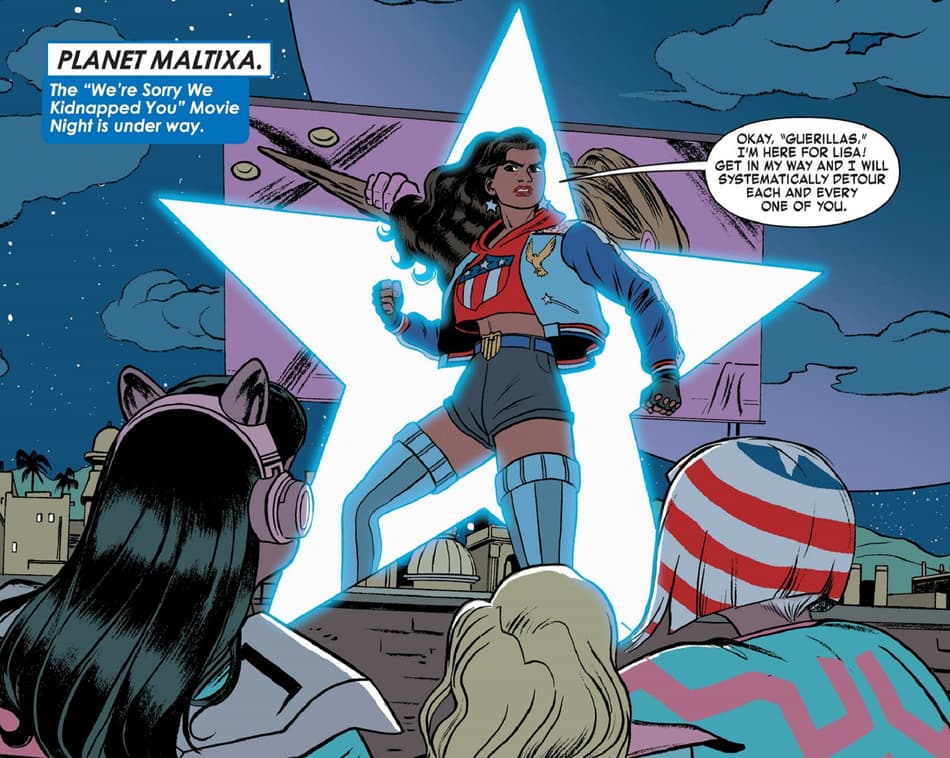 FUN FACTS
Here's some things you might not know about America! Her former moniker "Ms. America" makes her the second character to use that name (Golden Age hero Madeline Joyce Frank is the first as "Miss America"). She was a former college student at Sotomayor University during the AMERICA (2017) series along with Prodigy, one of her Young Avenger teammates. She recently dated Alloy (Ramone Watts), the sister of Fuse, who is also a part of the West Coast Avengers. Last but certainly not least, in a possible future timeline seen in ALL-NEW HAWKEYE (2015) #3, America works with S.H.I.E.L.D. and goes by the codename Captain America. How exciting!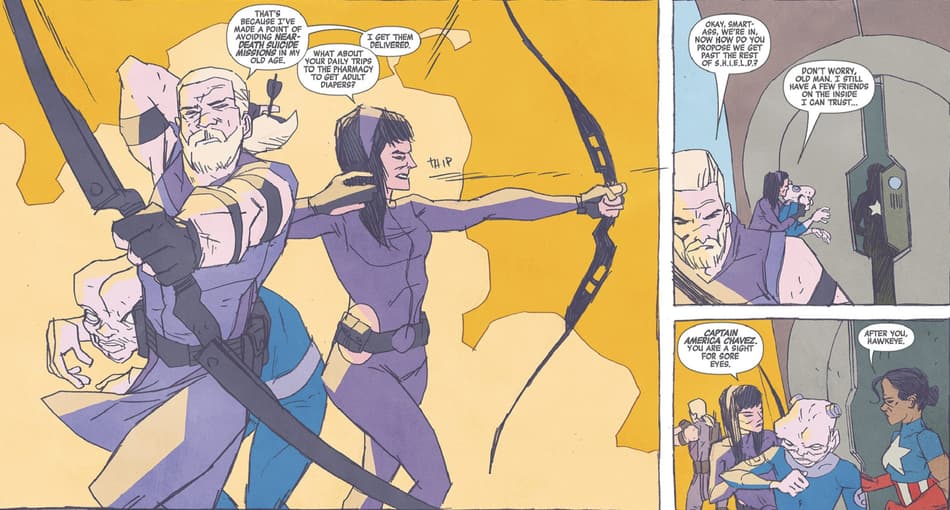 BBFWFC (BEST FRIENDS FOREVER WHO FIGHT CRIME)
America has made friends with various heroes, but the one who stands out among the rest is Kate Bishop, more professionally known as Hawkeye. The pair became best buds during their time as Young Avengers and have been cool with each other ever since. They've chased the multidimensional parasite, Mother, fought mutant mega-moles in Los Angeles, and on a lighter note, have danced the night away. Kate even calls on America to join her in creating the new version of the West Coast Avengers. If you're willing to protect Santa Monica from land sharks and a vampire cult, you more than deserve best friend status!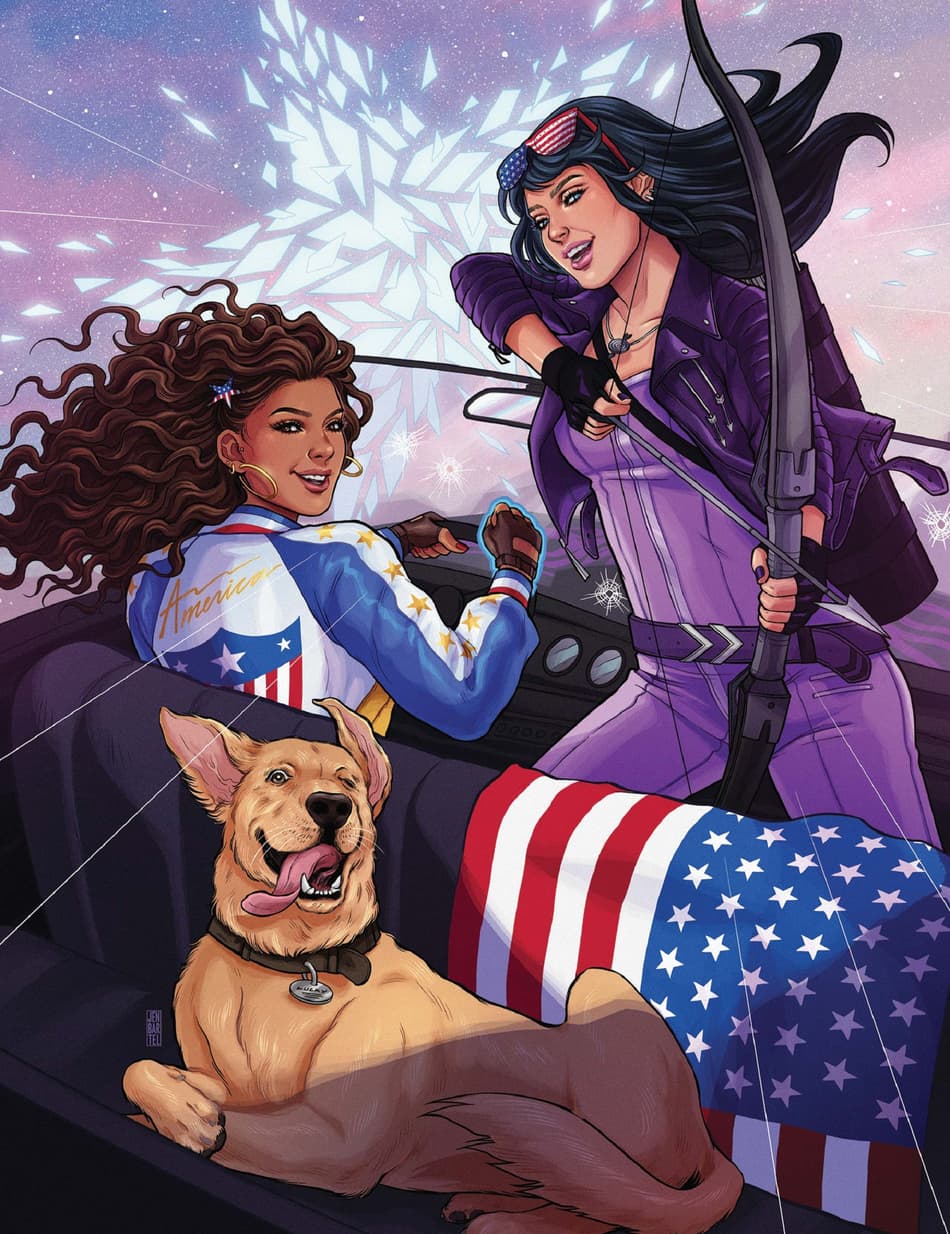 NEW MISSION
As shown in AMERICA CHAVEZ: MADE IN THE USA (2021), America's powers have been fizzling out—and at the wrong times. She learns that her Edges Syndrome has come back, and that it's affecting her powers. She also discovers that there are other girls like her (and her sister) named "Starlings" who are experiencing the disease as well. The symptoms become worse with each passing day, but America promises to continue her moms' research in finding a cure and locating the first group of Starlings, the ones she grew up with. Time is ticking as her powers weaken, but after reconnecting with her adoptive family the Santanas, she won't have to go it alone.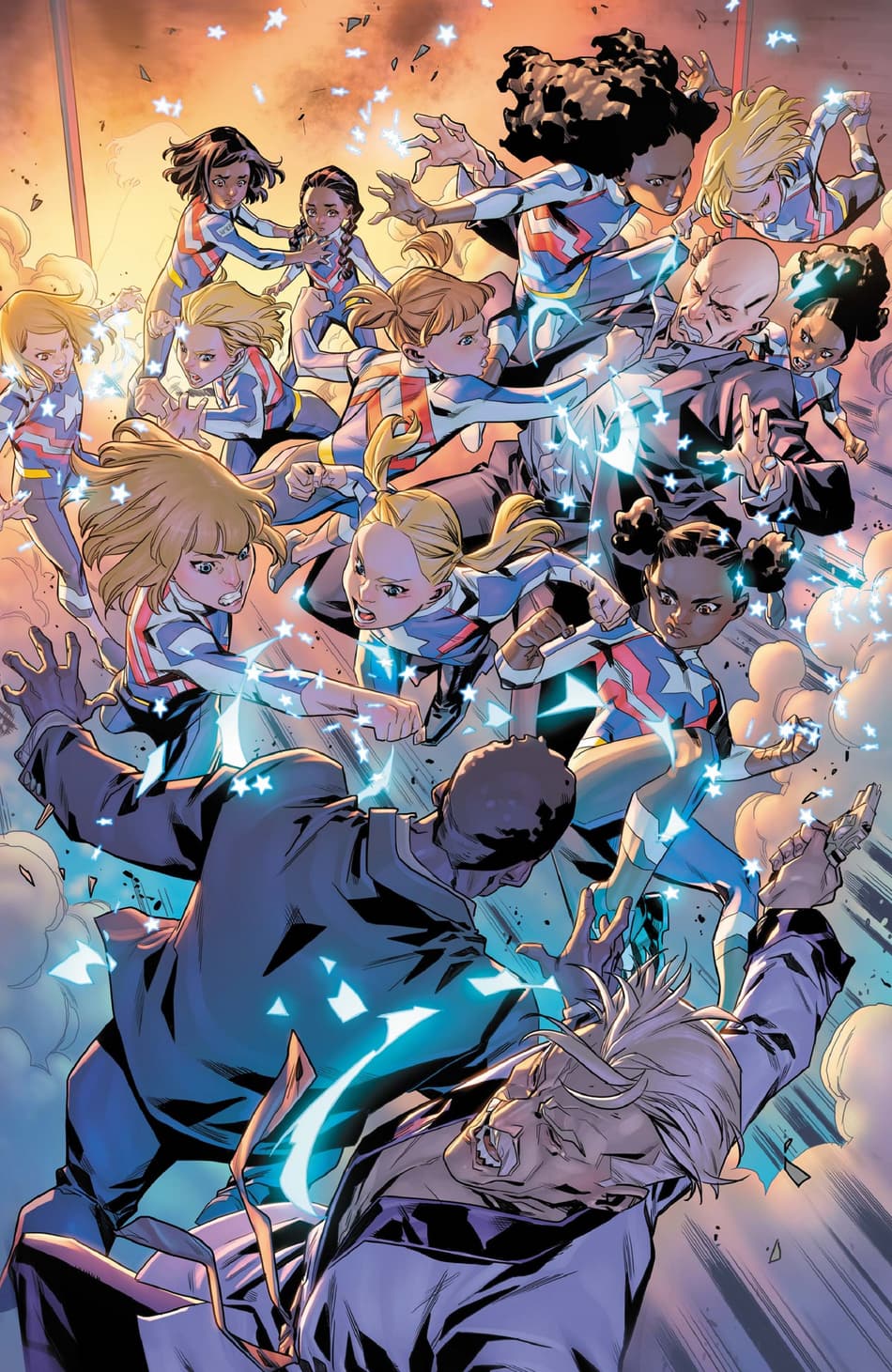 What do you think of Ms. America Chavez? Her exterior may be tough, but she has a big heart. And America's future is as bright as the stars ahead of her. All comics referenced above can be found and read on Marvel Unlimited!
Download the Marvel Unlimited app for iOS or Android devices now for more stories starring the Scarlet Witch, Doctor Strange, America Chavez, and more. You'll also gain instant access to 29,000+ digital comics with new titles available as early as three months after they're in stores.
Follow Marvel Unlimited on Twitter and Facebook to stay tuned in to weekly announcements, articles, and more, all at @MarvelUnlimited. Follow us today to join the conversation with thousands of fellow fans, and let us know what you're reading!
The Hype Box
Can't-miss news and updates from across the Marvel Universe!