Comics
Published September 1, 2022
Who Is Millie the Model?
This high fashion model turned S.H.I.E.L.D. super-spy returns in style on Marvel Unlimited!
Have you tried Marvel Unlimited yet? It's your all-access pass to over 30,000 Marvel comics at your fingertips. Start your 7-day free trial, or sign up with plans as low as $9.99 a month.
Have you heard of Millie the Model? It's alright if you haven't! Created by pioneering writer-artist Ruth Atkinson, Millie's first issue debuted way back in 1945. She was known as the star of one of Marvel's longest-running humor titles, totaling in at 207 issues! (Although at that point in history "Marvel Comics" was still "Timely" and later "Atlas Comics.") Millie also had a few spin-offs during her twenty-year solo series! Curious to know a little more about Millie before reading her all-new story arc "Millie the Spy" in Infinity Comics anthology series LOVE UNLIMITED? Let's dive further into her fabulous, fashionable history!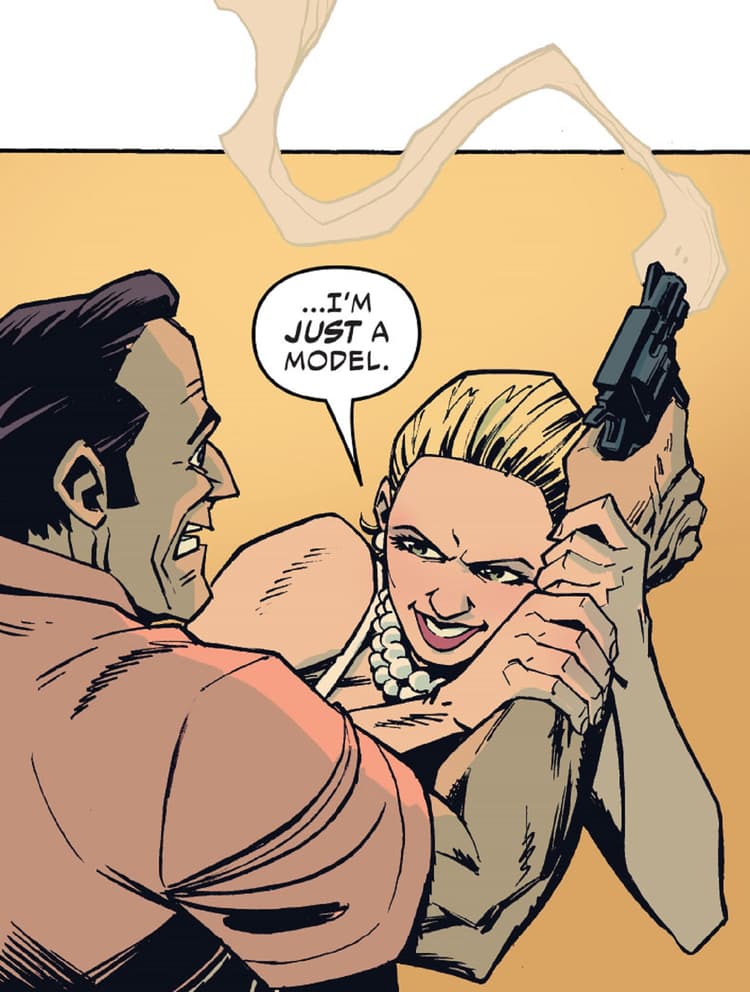 BACKSTORY
Millicent Collins, or Millie, grew up in Sleepy Gap, Kansas, a rural farming town. She left her home to pursue modeling in the big city, AKA New York. In her early years (1940s-1960s), she worked at the Hanover Modeling Agency, where she would get caught in-between wacky adventures, including a romance with photographer Clicker Holbrook. During the 1980s, Millie would run her own modeling agency, which included some very familiar faces. She would make her return in the 21st century starring in the limited series MODELS, INC. (2009) and appearing in the first issue of the FEARLESS (2019) anthology celebrating the Women of Marvel.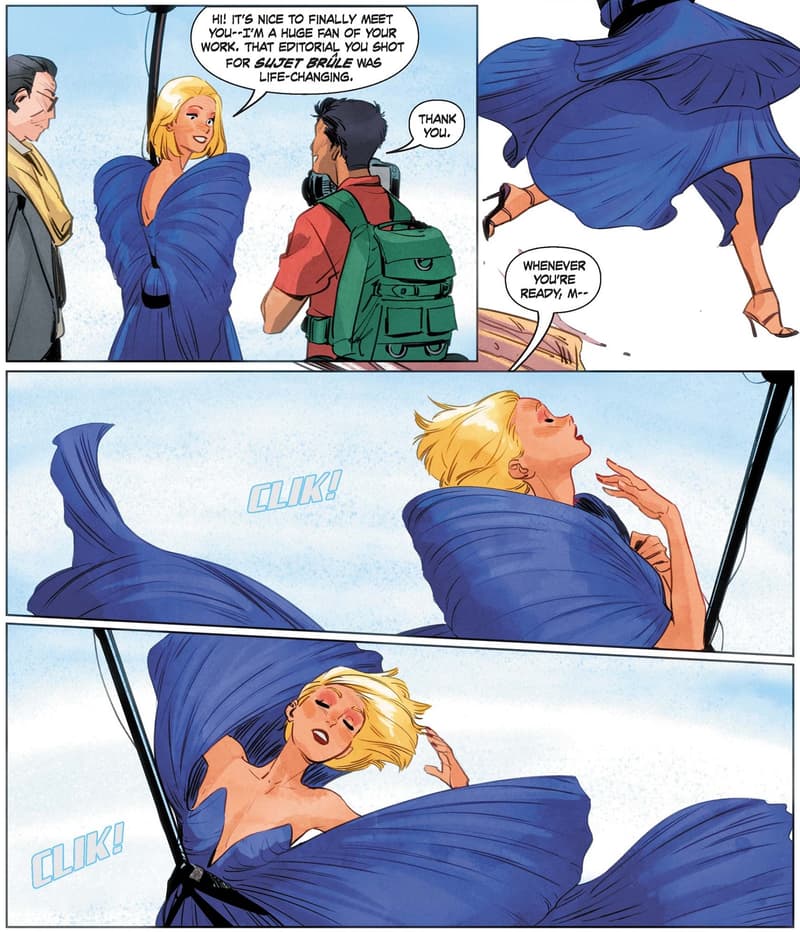 MODEL FRIENDS
In the fashion industry, it's important to have good friends just as much as a unique sense of style. Toni Turner is Millie's best friend and one of her roommates. Millie is also good friends with Daisy. She was initially Hanover Modeling Agency's wardrobe assistant but in FEARLESS (2019) #1 was reimagined as a social media influencer. Jill Jerold, a British model, was cool with Millie during the early years and would appear again in MODELS, INC.. As this is the Marvel Universe, Millie was also on good terms with "super" models: Patsy Walker, AKA Hellcat, a former humor heroine co-created by Ruth Atkinson, Dazzler, and She-Hulk. These three women were clients of Millie's once she ran her own agency!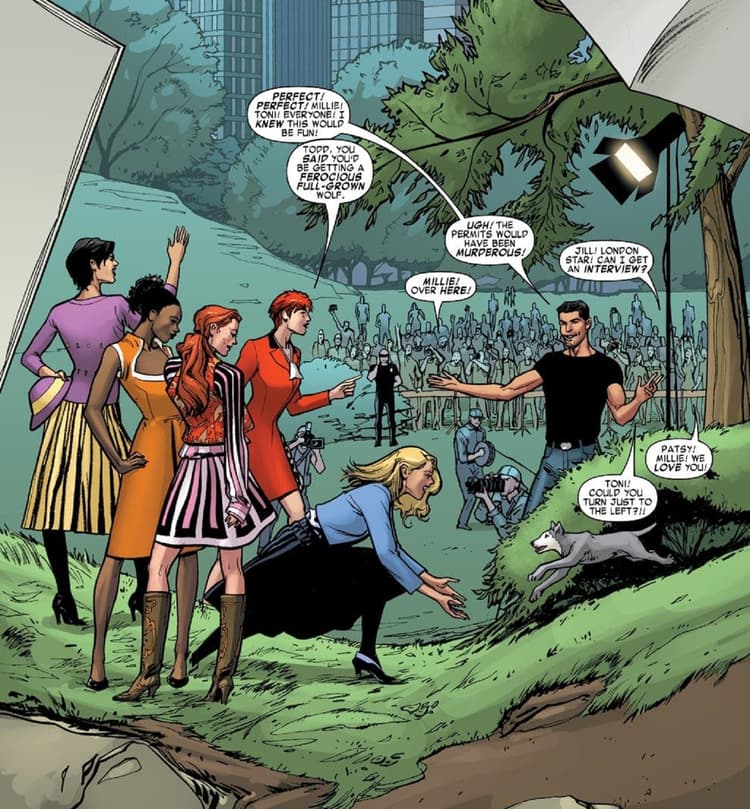 RUNWAY RIVAL
Not everyone in the fashion world is buddy-buddy with Millie. Chili Storm, a redheaded diva with an equally fiery personality, is a fierce competitor who always tried to outshine her and other models. Chili reveled at the opportunity to make fun of Millie, staying prepared with a snarky response. However, Chili will stand up for her rival when she's not present. How…nice? Chili even had her own series back in the day.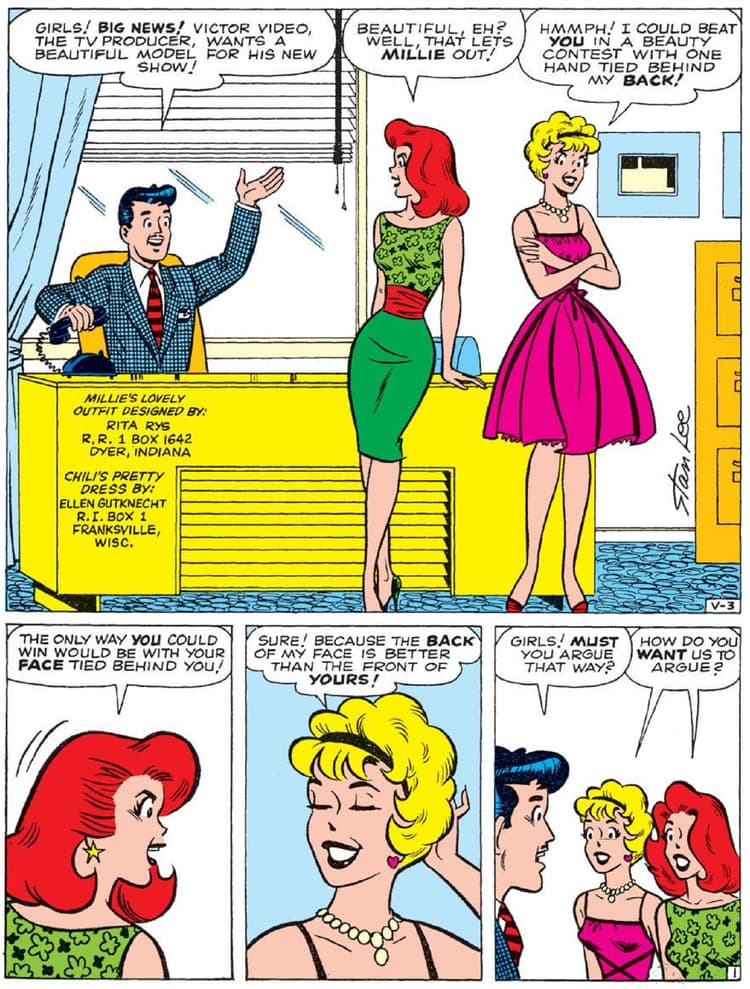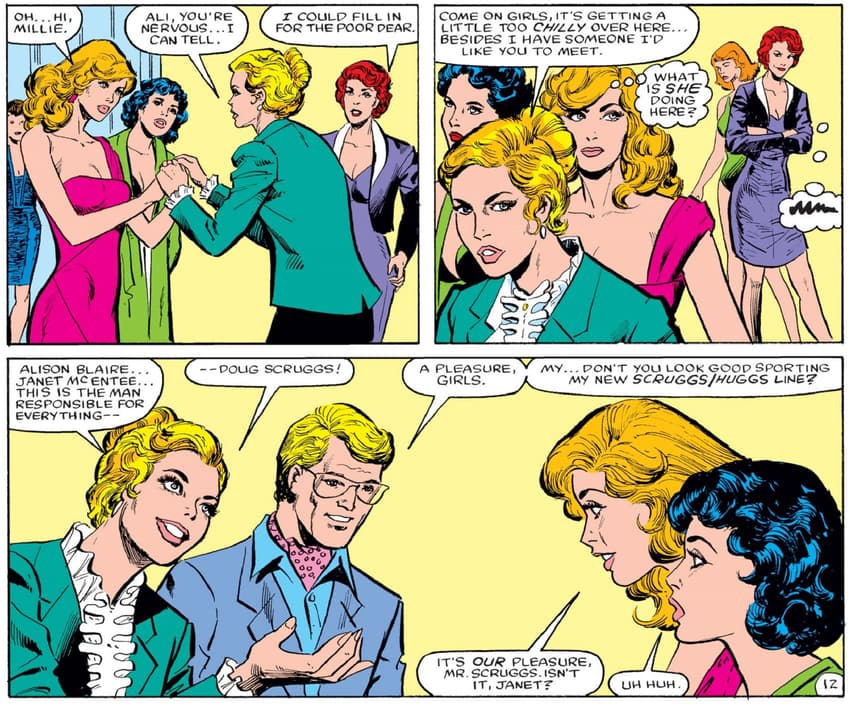 Isn't Millie just the bee's knees? You'll be seeing more of her as a spy for S.H.I.E.L.D. in LOVE UNLIMITED: MILLIE THE SPY INFINITY COMIC #13, only on the Marvel Unlimited app! This six-part story arc will drop new chapters each Thursday!
 All comics mentioned are available to read on Marvel Unlimited.
Download the Marvel Unlimited app for iOS or Android devices now for vertical comics starring favorite Marvel characters. You'll also gain instant access to 30,000+ digital issues spanning 80 years of Marvel Comics.
The Hype Box
Can't-miss news and updates from across the Marvel Universe!