Comics
Published January 14, 2020
Who Is Morbius?
Curious about the comics history of the Living Vampire? Read Morbius' greatest hits on Marvel Unlimited.
Have you tried Marvel Unlimited yet? It's your all-access pass to over 29,000 digital comics, available at your fingertips. Download our all-new, supercharged app on the App Store or Google Play today and save 50% off your first month!
Here's what you need to know about Dr. Michael Morbius, biochemist-turned-bloodsucker. After years of experimentation to eliminate his rare blood disease, Morbius gained a Nobel Prize and a cure… along with an acute case of vampirism. The side effects to his cutting edge treatment? Enhanced senses, an aversion to light, and an insatiable thirst for blood. He can't be felled by any mystical objects though, as he's more scientific than supernatural.
Looking for the full comics breakdown of our must-read Morbius moments? Look no further than our complete Reading Guide, or try any of the comics stories below.
THE CURE?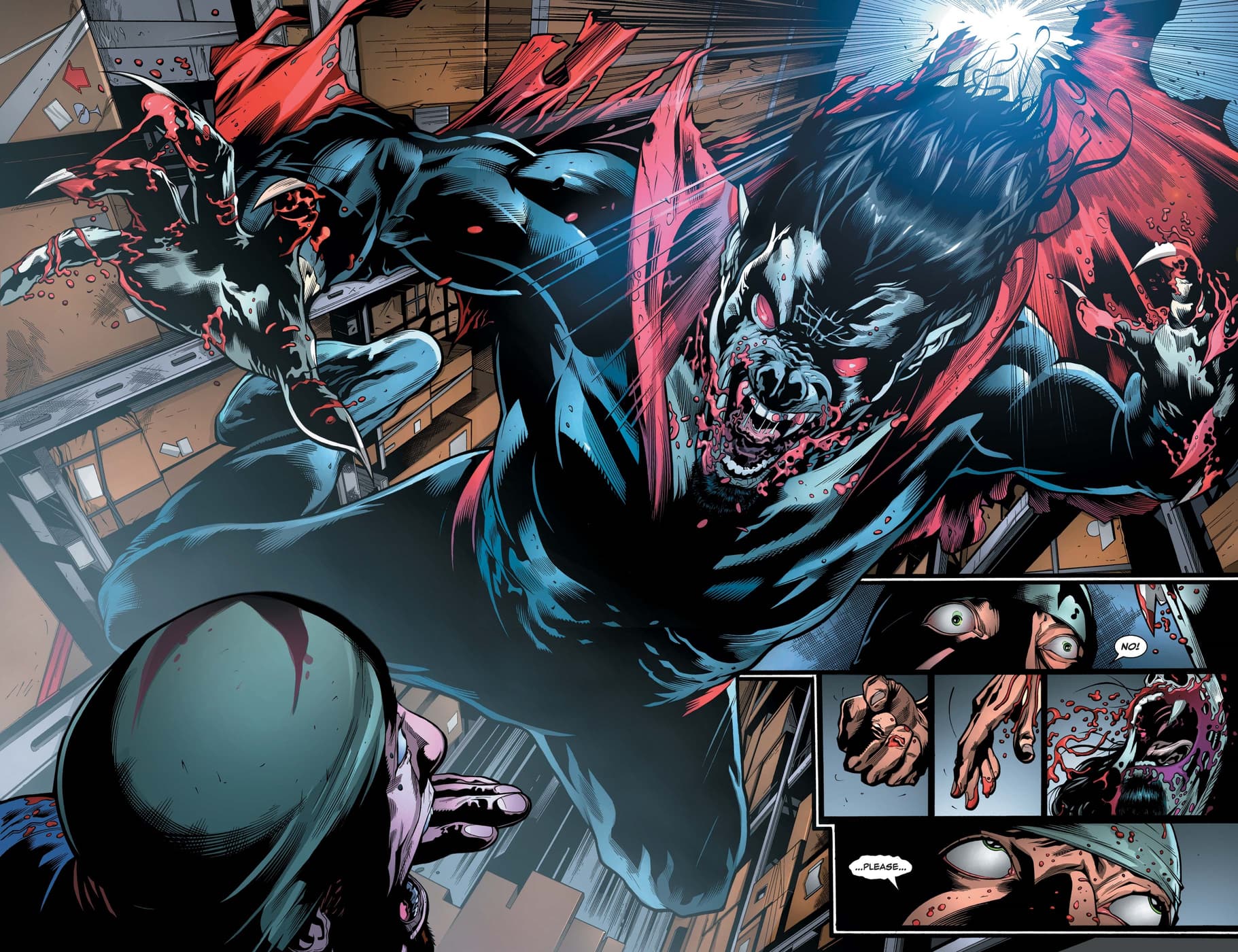 Your perfect intro to the Living Vampire. For years, Morbius has been struggling to cure himself of his vampirism, and now, one may be within reach. But the path to it is littered with dangers, and the cure may be worse than the disease! Creators Vita Ayala and Marcelo Ferreira deliver this breakneck run that  expands Morbius' circle.
"HOW I BECAME A DEAD VAMPIRE"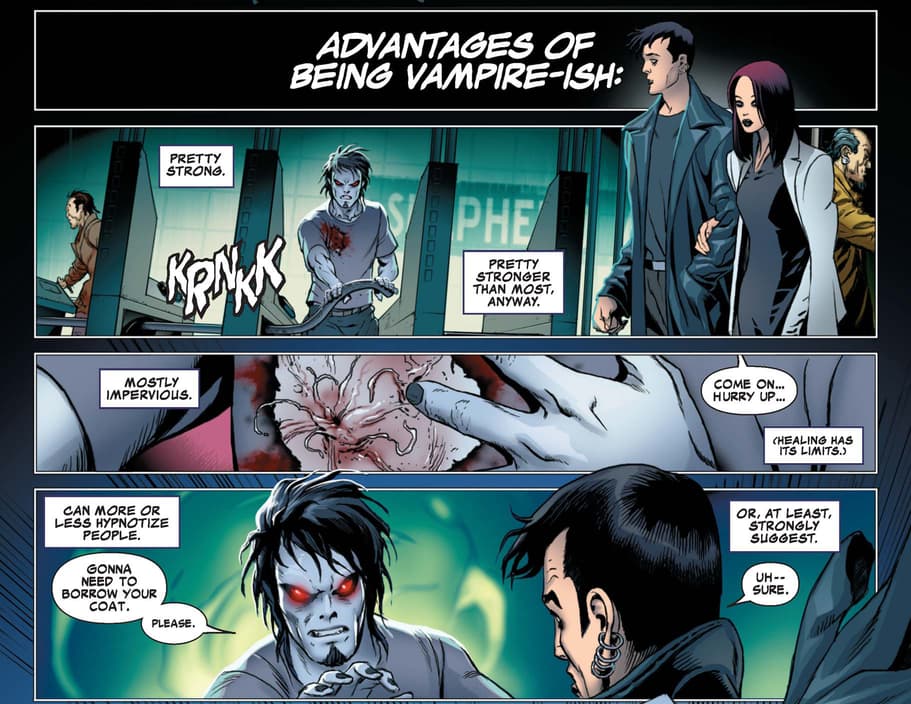 Start here for the origin! The line between hero and villain becomes brutally and bloodily blurred in Morbius' solo series. Shunning society, a homeless, on the skids Morbius hits rock bottom while he seeks continuous nourishment for a never-ending hunger in MORBIUS: THE LIVING VAMPIRE (2013).
FIRST APPEARANCE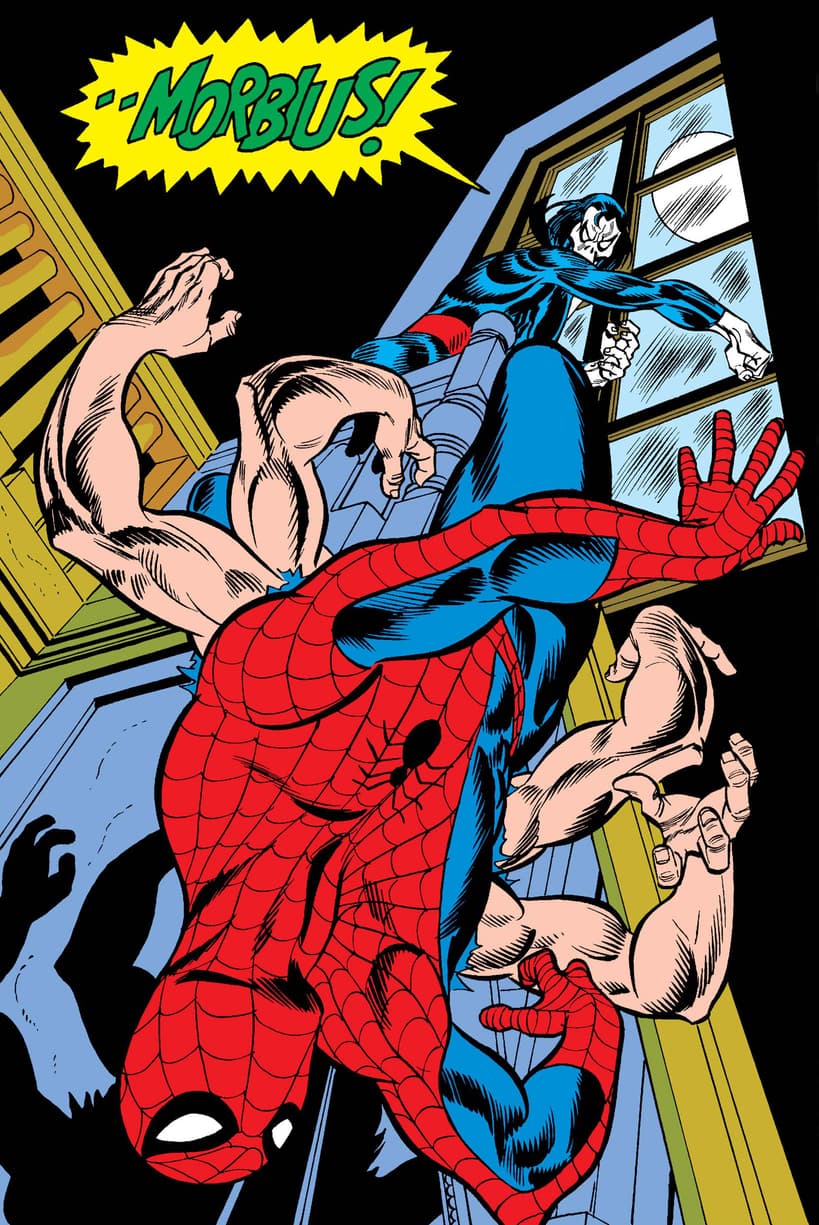 Read through THE AMAZING SPIDER-MAN (1963) #101-102! In this introductory arc, we learn the delicate balance between Morbius' impulse and control, when he sees a snack in a six-armed Spider-Man… and dives in fangs first! Right off the bat, we get a sense that there's a truly tragic backstory at play.
THE POWER TO PURGE
Read through MARVEL TEAM-UP (1972) #4 for the X-Men's cameo! Weakened from his last rumble with Spider-Man and the Lizard, Morbius lashes out once more, indiscriminately attacking New York's night owls. Spider-Man, of course, can't let that slide, and he gets an assist from the Fantastic Four's Human Torch to subdue this sanguine sitch.
"EVERY NATION RUNS ON BLOOD"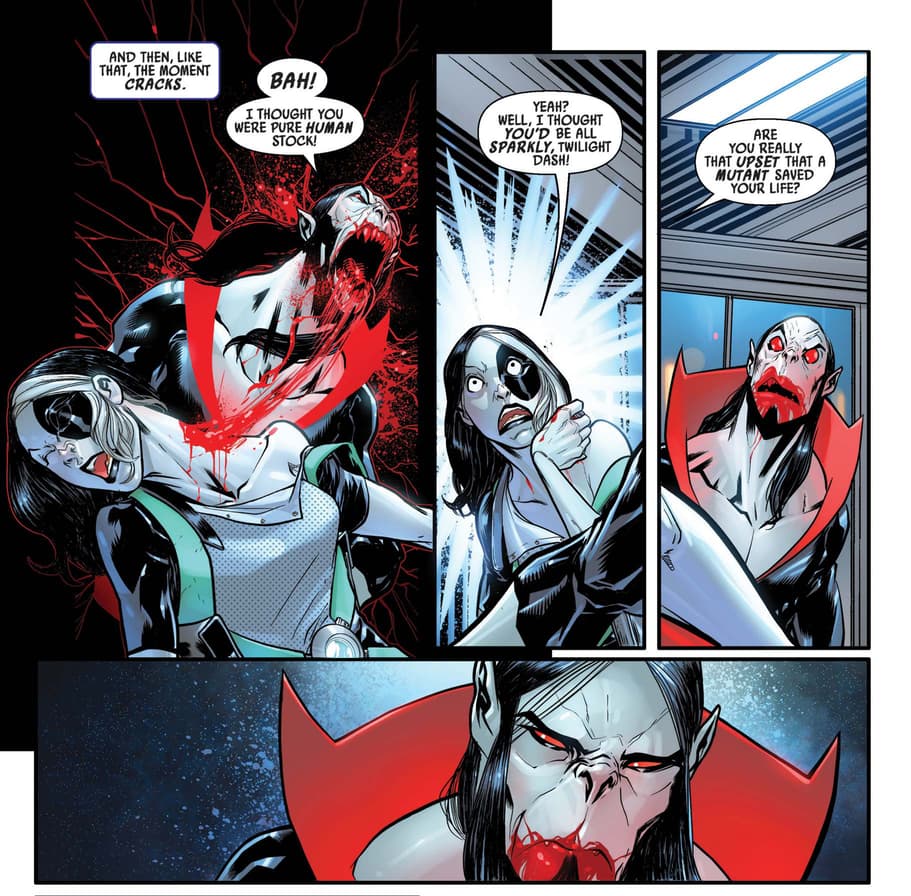 Up against the "King of Vampires," Morbius seeks aid (and sustenance) from X-Woman Domino and her crew of mercenaries, Diamondback and Outlaw. On a beachy trip to Barcelona, the foursome head beneath the ocean's surface to come face-to-face with this monster of the deep… Oh, there's also a vampire hunter hot on their trail. Read through DOMINO (2018) #8!
IN COLD BLOOD
A fully mad Morbius attempts to "cure" the Lizard by reverting Curt Connors back to his human form. Of course, untested science is always a no-brainer bad idea in comic books, and Morbius ends up creating a small army of vampire-lizard beings as hungry for blood as their creator. Read this complete arc in AMAZING SPIDER-MAN (1999) #688-691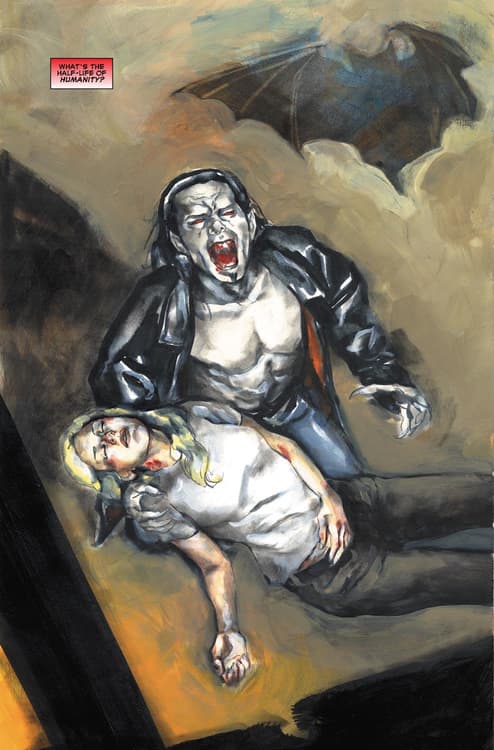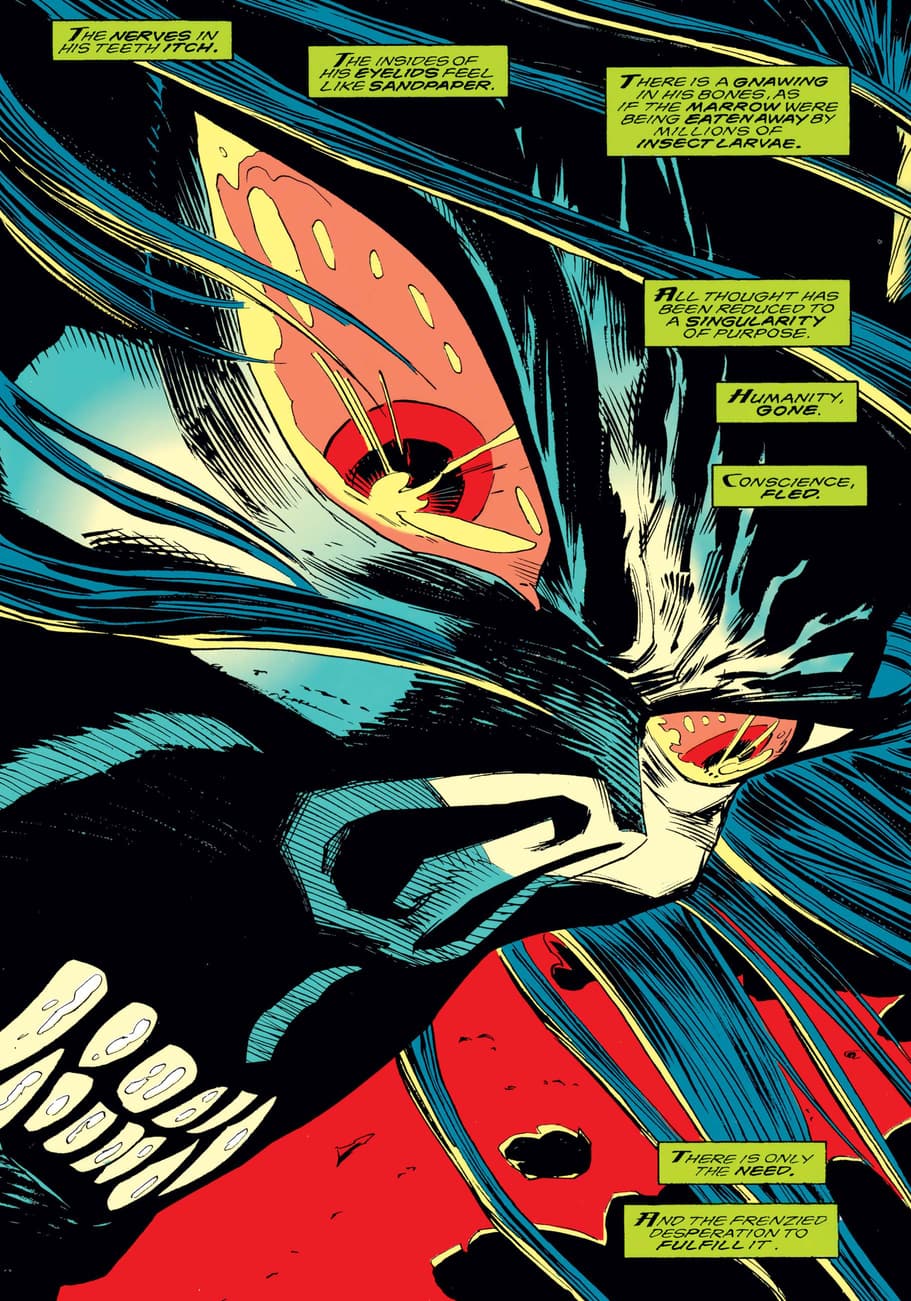 Try the event's Reading List! Morbius joins Ghost Riders: Johnny Blaze and Danny Ketch, along with vampire-slayer Blade and the Darkhold Redeemers, in the fight against Lilith, Mother of Demons! But as this terror-inducing crew targets Lilith's overrun progeny, they draw closer to their truest natures... And in Morbius' case, that "nature" is slightly off-putting to fiancée Martine Bancroft.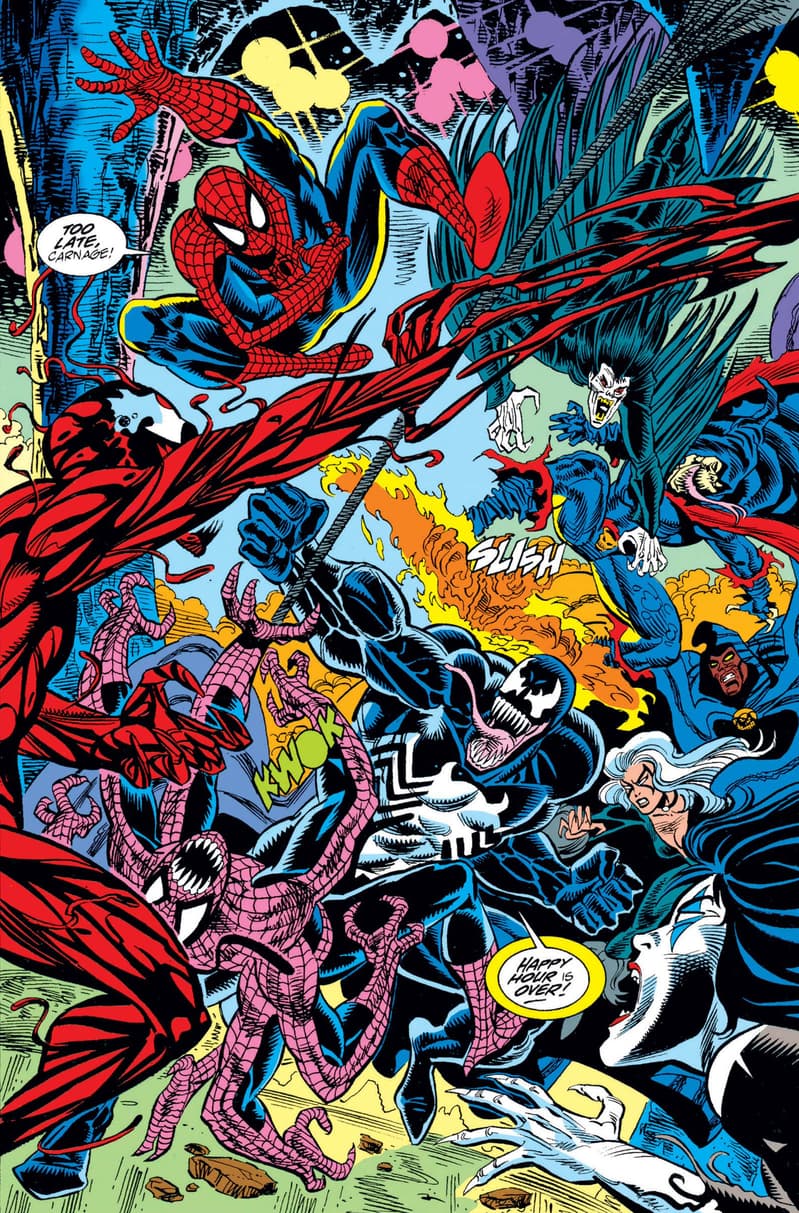 Try the full event! In this 90s fan-favorite, Spider-Man, Black Cat, Cloak, and Venom hit up the Living Vampire for help against Carnage and his kooky Carnage "fam." Yep, things are that desperate. With Manhattan overrun by anarchy, Morbius' unpredictable nature proves his greatest asset against Cletus Kasady and his ilk.
While we're on the subject of Maximum Carnage, check out 14 Reasons Why you ought to try this criminally fun read!
"THE BLOOD SACRIFICE"
Nostalgics and cinephiles will love this supernatural throwback in VAMPIRE TALES (1973) #1, featuring anthology stories of vampires, ghouls, and all manner of creatures who stalk the night. Morbius leads the pack, getting first bite in a black and white adventure.
NOT ALL BAD, BUT NOT GREAT EITHER…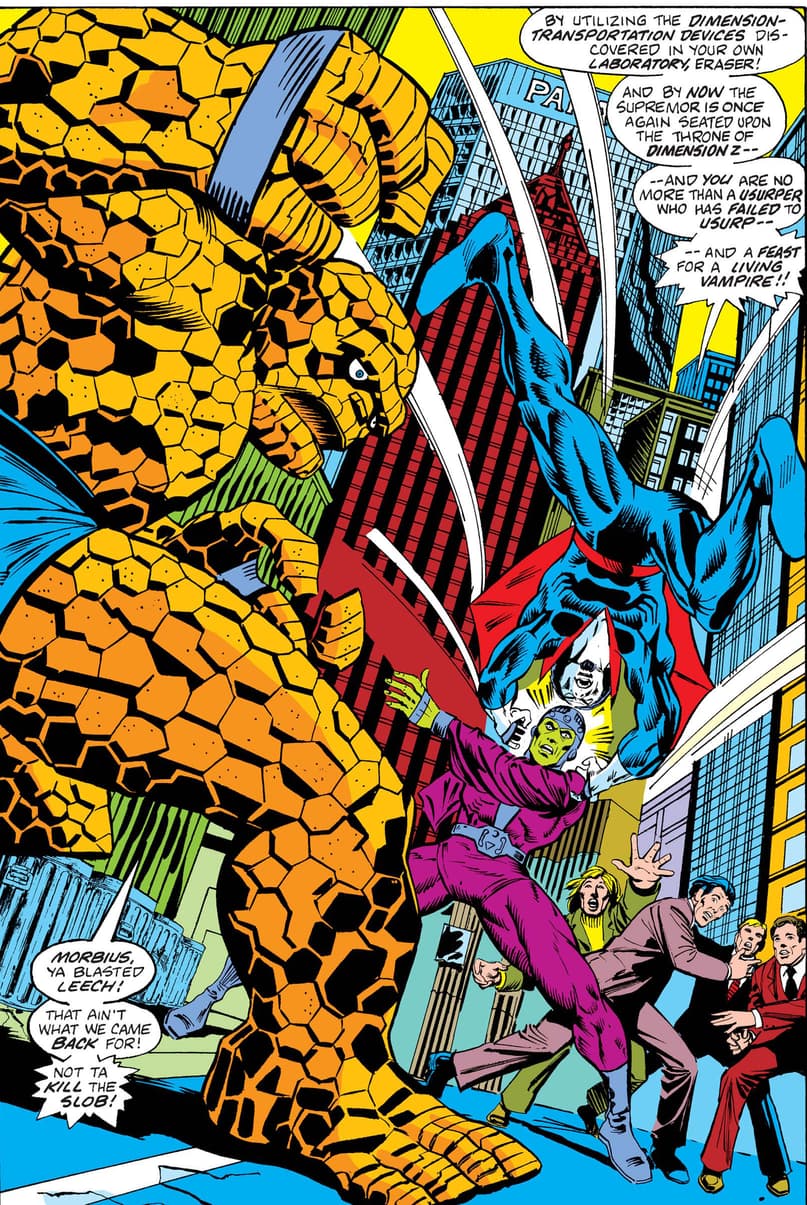 Want to read these blood-sucking tales for yourself? Start your comics journey with the all-new, all-different Marvel Unlimited. Download the app for iOS or Android devices today and gain instant access to these Morbius picks and more.
Follow Marvel Unlimited on Twitter and Facebook to stay tuned in to weekly announcements, articles, and more, all at @MarvelUnlimited. Follow us today to join the conversation with thousands of fellow fans, and let us know what you're reading!
The Hype Box
Can't-miss news and updates from across the Marvel Universe!