Comics
Published September 2, 2020
Who, or What, Is the Demon Bear?
Get the inside scoop on the New Mutants' nemesis on Marvel Unlimited.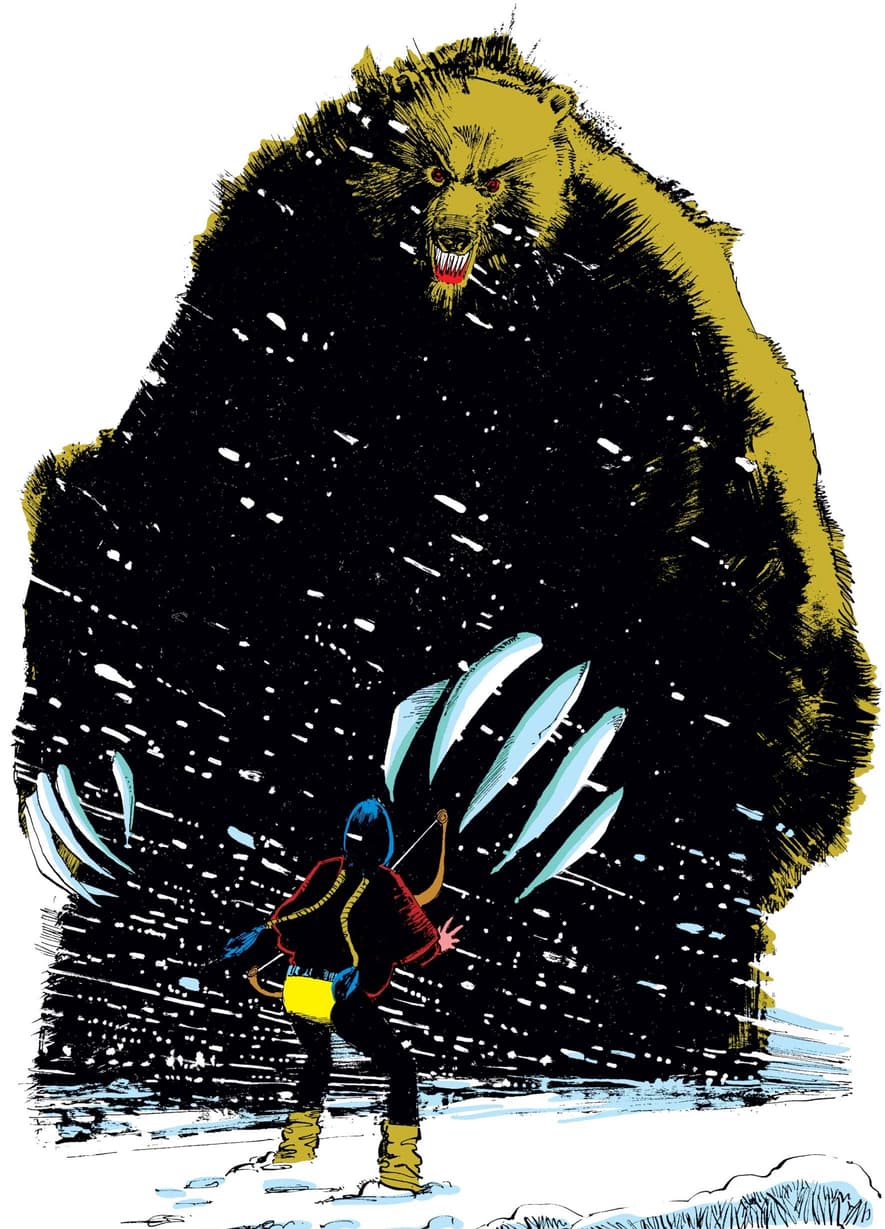 The origin of this creature traces back to the past of Danielle "Dani" Moonstar, AKA Mirage. When she was a child, Dani had a vision of her parents, William and Peg Lonestar, as they were killed by the Demon Bear. Ever since that night, the Demon Bear haunted Dani, impeding on the use and severity of her psychic powers while intruding in her dreams.
Readers first caught a glimpse of the Demon Bear in NEW MUTANTS #3, but Dani kept it a secret from her classmates for as long as possible. The Demon Bear seemingly grew stronger by feeding on Dani's fears, and it hid in the shadows of Xavier's mansion without being detected by anyone. Dani's own fear-based powers seemed connected—but how? Then, in issue #18, Mirage's mental possessor became a physical threat…
In this spectacular issue, Dani confronted her fears and faced the Demon Bear in direct battle for the first time. If it had been an actual bear, Dani would have defeated it. After all, one of Mirage's many mutant abilities is a psychic rapport with animals. Unfortunately, the Demon Bear wasn't ruled by physical law and it defied death. Instead, this massive, shambling entity used its immense strength to break Dani's back and leave her for dead. But not before she discovered the Demon Bear's greatest fear—Dani herself.
While stalking Dani and the team in the following issues, the Demon Bear displayed the ability to teleport at will. It also revealed that it had the power to corrupt humans, body and soul. A nurse named Sharon Friedlander and a police officer named Tom Corsi found that out the hard way when the Demon Bear turned them into its unearthly servants.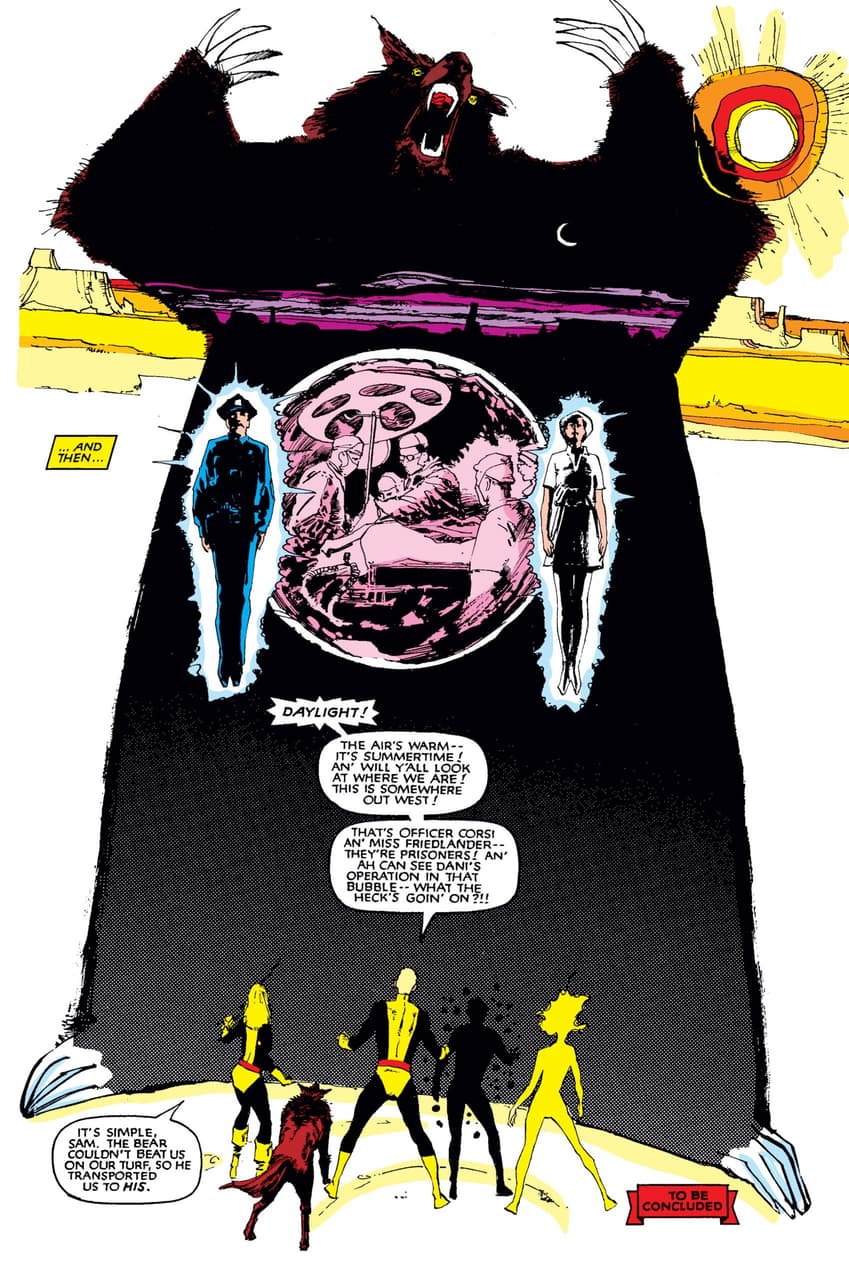 Issue #20 revealed that the Demon Bear's power was tied to the Badlands, a mystical dimension linked to Earth. After trapping the remaining New Mutants in its interdimensional Hell, the Demon Bear came very close to corrupting Magma as well. Only Magik's Soulsword was able to disrupt this near-unbreakable bond. The New Mutants were sorely tested by this battle, but they did discover that Magik's Soulsword had a negative effect on Dani's psychic clinger-on. And, once Magik was able to fully strike the Demon Bear, she freed Dani's (presumed dead) parents from its grasp.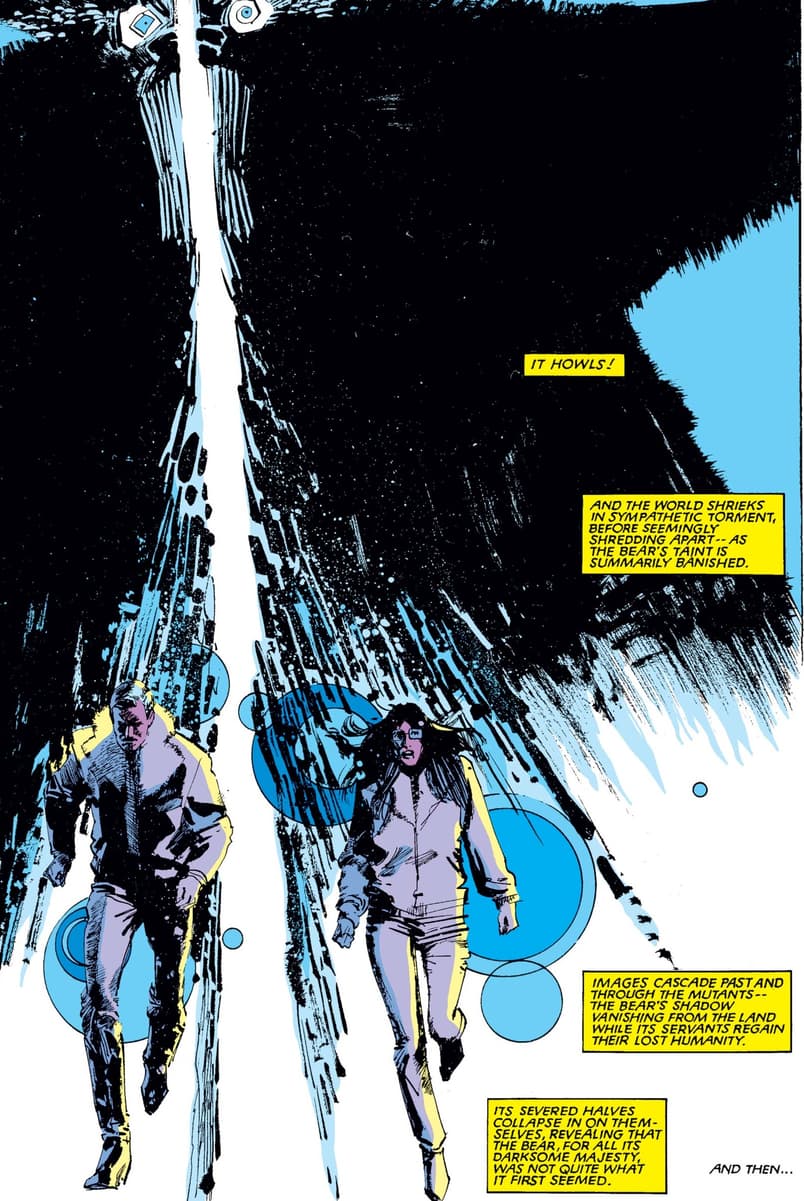 The Demon Bear is a real, physical being, but it's not entirely clear how William and Peg Lonestar were psionically merged into the bear itself. They lost over a decade of their lives, but Dani's parents were flesh and blood again for the first time in years. The aftermath was a bit different for Tom Corsi and Sharon Friedlander. Magik freed their souls, but their original bodies were permanently changed into the Demon Bear's "perfect" vision of human.
While all was quiet on the Demon Bear front for quite some time, the villain did return in the pages of X-FORCE (2008). Warpath and Ghost Rider confronted the Demon Bear in issue #10, but this creature turned out to be an amalgamation of spirits that had a message for Warpath about his future fate. Another Demon Bear appeared in UNCANNY X-FORCE (2013), where it possessed Bishop before Psylocke drove it from his body.
The true nature of the Demon Bear remains elusive even after all of these years. But it may return someday to plague Marvel's mutant heroes yet again.
Read the complete arc on Marvel Unlimited in issues #18-20, or binge NEW MUTANTS (1983) in full.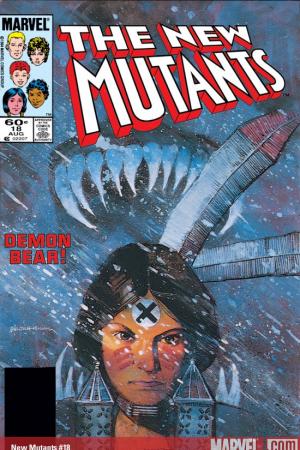 Marvel Unlimited, Marvel's digital comics subscription service, offers members unlimited access to over 27,000 issues of Marvel's classic and newer titles, delivered digitally through your desktop web browser and the award-winning Marvel Unlimited mobile app.
Follow Marvel Unlimited on Twitter and Facebook to stay tuned in to weekly announcements, articles, and more, all at @MarvelUnlimited. Follow us today to join the conversation with thousands of fellow fans, and let us know what you're reading!
The Hype Box
Can't-miss news and updates from across the Marvel Universe!